To help your retail business grow, you need to invest in digital marketing strategies that allow you to reach qualified leads and earn more conversions. Pay-per-click (PPC) advertising is a cost-effective way to connect with customers and earn more revenue online.
On this page, we'll discuss five benefits of PPC for your retail businesses. If you need help creating a custom PPC campaign, call us today at 888-601-5359 to speak with a strategist.
Let's get started!
How does PPC work?
PPC ads are paid ads that appear at the top of the search results. When users conduct searches, they generate a list of paid ads, followed by organic listings.
PPC operates on keywords. When users conduct searches, they use keywords to generate a list of results that best fit their queries. Your keyword selection is crucial for helping your business connect with the right leads.
Once you select your keywords, you'll bid for your ad placement. You'll need to set your maximum bid, which is the amount you are willing to pay each time someone clicks on your ad.
Your maximum bid and quality score will determine the placement of your ad in a search engine's sponsored listing.

Hear What It's Like to Work With WebFX!

"Our WebFX team was on top of everything. Best part is our lead contact felt like she was part of our company. She learned everything about our business so quickly and was able to be very efficient with our brand. Reacting to what we needed or wanted to change, making us feel so comfortable the whole way!"
Retail
How does PPC benefit retail businesses?
(p.s. Want to watch a video on the PPC benefits? We have one for you!)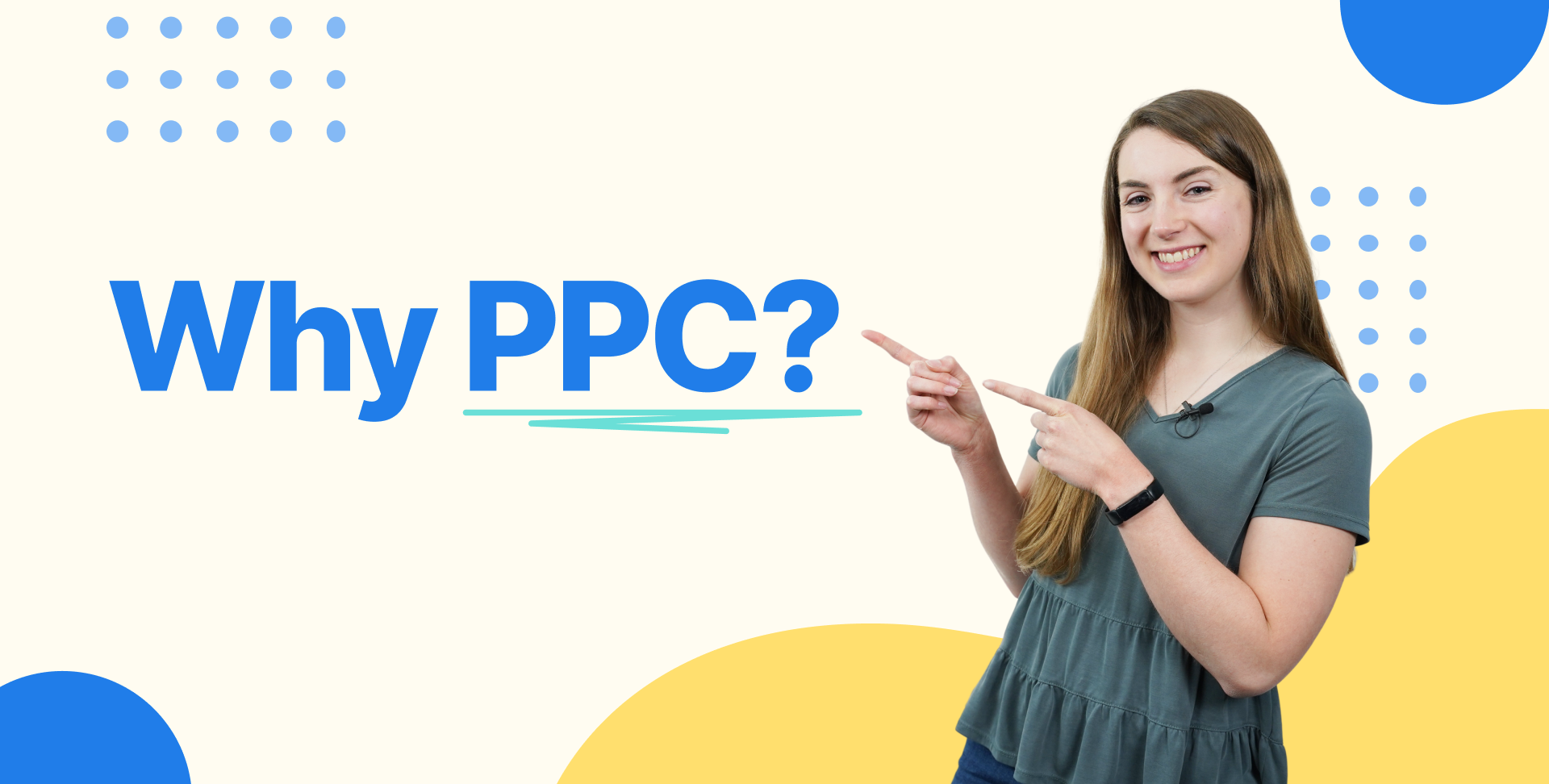 PPC has numerous benefits for retail businesses. Let's take a look at the top five perks of PPC advertising.
1. You earn more qualified leads
PPC is one of the best methods for generating qualified leads. Since PPC targets people who are already searching for keywords related to your business, it allows you to reach more qualified leads — people who are most likely to purchase.
These ads are great for generating interest in your retail business. They help people discover your business for the first time and get familiar with your brand. They also attract people who are ready to convert and need to find the right business.
In fact, 65 percent of all high intent searches result in someone clicking on an ad. High intent searches are when users know exactly what they want and use specific keywords to find what they need. These are leads that are ready to convert.
By running a PPC ad, you will capture these valuable leads and provide them with the information they need to buy.
2. You set your budget
Your budget is an important factor that shapes your retail business' digital marketing plan. It determines which methods are affordable. With PPC, you have the power to set your budget.
It's important to note though that the amount you spend will affect your campaign's success. If you only spend $100 on your campaign, you won't generate as many valuable leads as you could with $1,000.
You need to invest enough in your campaign for it to make an impact on your business. It is up to your retail business to decide what amount works best for your budget but also drives results.
This is a unique feature of PPC. It is one of the few methods where you set the budget that fits best for your business. It makes PPC a more budget-friendly option.
One of the great features of this method is that you only pay when people click on your ad. That means that your set budget is going towards leads that are most interested in your retail business. You are putting your budget towards leads that are more likely to convert, which enables your business to get a better return on your investment (ROI).
If you like to have complete control over your budget, PPC is a great option. You will be able to set the amount that works best for your retail business. It will help you maximize your campaign to achieve the best results.
3. You target specific leads
PPC is a great method because it enables you to target specific leads. It's a great option for your retail business because you can create a campaign that helps you reach your target audience best.
PPC enables you to decide how long you want to run your ad. You can choose to run your ad for a day, week, month, or until your budget runs out. This makes it a flexible option when you want to run sale ads that only last for a short period.
Aside from the duration of your campaign, you also control what time your ad appears. This enables you to focus on running your ad when your audience is most likely to be online. It helps you maximize your campaign to produce better results.
Lastly, you control your ad's appearance. There are numerous Google Ads ad extensions you can use to customize your PPC ad. This enables your retail business to create a PPC ad that will appeal the best to your audience.
4. You see immediate results
When you invest money into digital marketing methods, you want to see immediate results to know that they are working. With PPC, you can track your campaign from the minute you launch it. This makes it an appealing option for many businesses.
Once you launch your campaign, you can track numerous analytics to see how your campaign is performing. You can monitor your impressions, clicks, and conversions. You'll have complete insight into your campaign and be able to see how your audience interacts with your ad.
This helps your retail business maximize your PPC campaign. When you monitor the results, you can see where your campaign works and where it falls short. If you know where it falls short, you can make changes to help your campaign perform better.
When you see immediate results, you can make immediate changes. This helps you maximize your PPC campaign for your retail business.
5. You build brand exposure
PPC ads are also great for helping your retail business expose your brand to your audience. Brand recognition is important to helping your business earn conversions down the line.
When you run a PPC ad, some people will see your ad, but they won't click on it. It may seem like a lost cause, but this is not the case. Your audience is building brand recognition with your retail business and will remember your business later.
When it comes time to convert, they will remember your ad and remember your business. They will choose your business over the competition because they are familiar with it. People want to choose brands that they know well, so brand exposure is very important for helping your retail business earn conversions later.
Traffic attracted through PPC advertising yields 50% more conversions than organic advertising.
Are you leveraging PPC in your marketing efforts? Let's get started.
View the Guide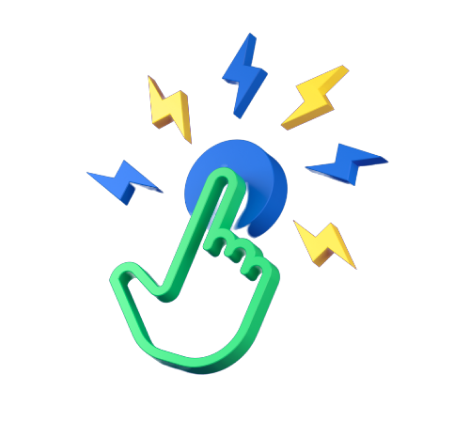 Earn more conversions with PPC plans from WebFX!
PPC is a great method to help your business attract more qualified leads. You will earn more leads that turn into conversions. At WebFX, we have years of experience creating PPC campaigns that earn more credible leads for your business.
Our award-winning team of 500+ experts will bring their knowledge and expertise to your campaign. We'll help you create a customized PPC campaign that drives results for your retail business.
When you partner with us, you're getting a team of experts that have experience driving success for clients. To date, we've driven over $3 billion in sales and over 7.8 million leads for our clients. We focus on our clients' success first.
If you ever decide you want to expand your marketing plan beyond PPC, we've got you covered. As a full-service digital marketing company, we offer numerous digital marketing strategies to help your retail business obtain more leads and earn more conversions.
Want to know what it's like to partner with us? Check out our 1020+ client testimonials from a variety of industries to see what it's like to work with a top PPC company like WebFX!
Build your PPC plan today
PPC will help your retail business earn more leads and conversions. If you're ready to start reaping these benefits, contact us online or call us today at 888-601-5359 to speak with a strategist.
We look forward to taking your retail business to new heights!