People love discount stores, because the majority of consumers enjoy getting a good deal. But if you want to draw in a larger audience, and attract more bargain-hunters than your competitors, you have to find a way to increase your exposure.
If you want to extend your reach and attract new customers, you need search engine optimization, or SEO. In today's Internet-driven world, it's the best way to get the word out about your business and help customers find you when they're looking for somewhere to shop.
Ready to start using SEO for your discount store? Give us a call at 888-601-5359!
Independent research from Clutch has named WebFX the
top SEO company

in the United States.

Clutch has personally interviewed more than 250 WebFX clients to discuss their experience partnering with us.

Read More Clutch Reviews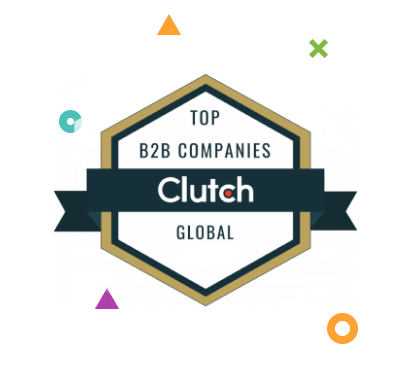 What is SEO?
SEO is the term used to describe everything you do online to increase your website's rankings in search engines like Google. It includes optimizing for specific keywords, as well as many other strategies, to increase web traffic to your discount store.
If your SEO strategy is effective, you can secure a position within the first page or two of search engine results. And if you secure a top spot in the search engines, you will be rewarded with more clicks—which translates to more site visitors and more customers.
As you likely know, successful discount stores understand their customers' needs and shopping habits. The same is true for your SEO. You need to understand your potential customers' online habits in order to launch a successful SEO campaign.

Hear What It's Like to Work With WebFX!

"Our WebFX team was on top of everything. Best part is our lead contact felt like she was part of our company. She learned everything about our business so quickly and was able to be very efficient with our brand. Reacting to what we needed or wanted to change, making us feel so comfortable the whole way!"
Retail
4 discount store SEO tips
With the right SEO strategies, you can attract more customers to your store. But what, exactly, are those strategies? The truth is, there are hundreds of different factors that play into your rankings. However, the following strategies will help you get started:
1. Use a responsive site design with fast load times
You're probably aware that the large portion of people online are accessing the Internet from a mobile device. But did you know that search engines consider how well your site displays on their smartphone or tablet when delivering results?
This means that a responsive design, or one that gives users the same experience regardless of the device they're using, is a necessity. If a potential customer tries to find your discount store online using a mobile device, but they're faced with an unusable site, they'll likely just go back to the search results and choose one of your competitors.
In addition to being accessible on multiple devices, your site also needs to load quickly. Today's Internet users have very little patience when it comes to slow pages, and even a few extra seconds can cost you a customer.
2. Conduct keyword research
Find out what people are searching for in relation to what you offer at your discount store. If you're unsure of how to conduct keyword research, you can start by following these steps:
Try Google's search bar—If you go to Google and start typing, you'll typically be presented with a few suggested searches. These suggestions are based on what other users search for, and can provide a lot of insight on potential keywords. Start typing words or phrases related to your store, and you may get some useful long-tail keywords.
Use the Google Ads Keyword Planner—Google Ads is a paid advertising program, but even you don't chose to run PPC ads, its keyword planner can be very useful. Enter some of your keyword ideas, and you'll be presented with their suggestions. Plus, you'll be able to see the search volume and competition for each.
Check out your competition—It can often be helpful to scope out your competition, and this is definitely true for keyword research. See what your competitors are optimizing for, and whether any of their keywords could be beneficial to your site.
Just like many other things in the digital world, the importance of keywords has shifted over the years. Years ago, it was acceptable—and often worthwhile—to stuff as many keywords into your copy as possible. This is not true today!
If you overuse keywords, or simply use irrelevant ones, your SEO will suffer. Aim for natural keyword usage, and always be sure that your copy is written for human readers—not search engines. Also, continue to monitor your keywords, as consumers' search habits shift over time.
3. Post helpful, engaging content
Did you know that businesses with blogs receive 97% more inbound links? A blog is an essential component of any SEO strategy for a discount store. People who shop at discount stores are likely people who will go out of their way to find a good deal, and that often means searching for information online. Consider writing posts that:
Offer advice for shopping on a budget
Provide fashion insights
Highlight ways to organize your living space
Give advice for back to school shopping
Offer shopping checklists
The content you create should ultimately serve to help your customers. However, it can also attract more traffic to your site. And although a blog is a great way to get started, there are many other viable formats, including:
How-to guides
Ebooks
Interviews
News articles
Infographics
Videos
Remember that the content you create can be cross utilized. It can be shared on your website, discussed on your blog, and promoted via social media.
4. Create and maintain your social profiles
Although there are many opinions about the relationship between SEO and social media, it's widely accepted that your social activity plays a role in your rankings. So even though you don't necessarily need to optimize the content on your Facebook page or Twitter account, remember that:
Social profiles rank in search engines—When people search for your discount store online, they expect to find your social media profiles. If your profiles are active, they should appear within the first pages of the results.
Social media platforms are search engines—Potential customers might search for you on Facebook or Twitter instead of a typical search engine like Google or Yahoo. If they don't find a well-maintained social media profile, it will reflect poorly on your business.
Learn how we increased traffic by over 40%, and conversions by over 100% for an ecommerce client.
Read the Case Study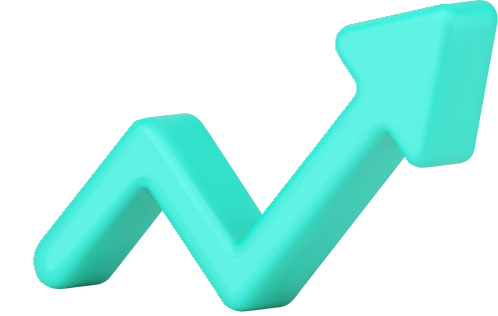 Start driving revenue with discount store SEO
SEO requires a serious investment of time and energy, but is absolutely necessary if you want to reach customers online. If you want to learn more about how you can use it for your discount store, don't hesitate to contact us!
At WebFX, our talented team of Internet marketers has years of experience creating and implementing results-driven strategies, and they're more than happy to do the same for you.
Contact us online today to learn more about our SEO services!