When people need to find a hotel for the night, they don't call different hotels in the area — they use search engines like Google.
Here's the big question, though: How in the world will you make sure that your hotel comes up at the top of the search engine rankings?
It can be difficult for individual hotels to earn high-placement organic search engine rankings, especially since the hospitality industry is so competitive. But if you're looking to attract more visitors to your site — and more customers to your hotel — your best bet could be pay-per-click advertising (PPC).
If you'd like to speak with a PPC expert, feel free to call us at 888-601-5359.
Traffic attracted through PPC advertising yields 50% more conversions than organic advertising.
Are you leveraging PPC in your marketing efforts? Let's get started.
View the Guide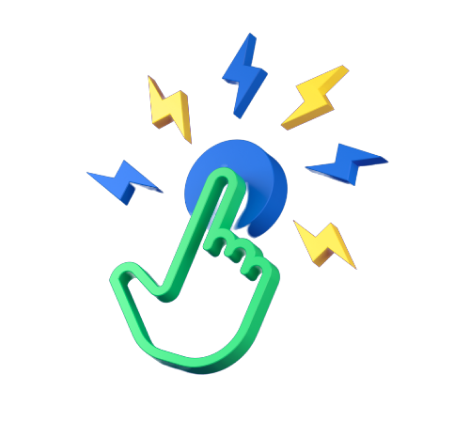 How does PPC for hotels work?
PPC advertising requires businesses to pay search engines like Google for better visibility on search engine results pages (SERPs). If you've recently searched for anything lately, you'll most likely recognize the little icon that says "Ad" next to the first batch of results — those are all from PPC. Those ads are all triggered by the keywords that you use to find what you want on search engines.
Financially, PPC systems work by charging you based on how often your ads are clicked. If your ad shows up and isn't clicked, you don't pay a cent. A complex auction system also determines the placement of your ad and the price you pay for a click every time search engine users look up keywords that trigger your ads.
While it may sound complicated, once you get going, PPC is actually a pretty simple way to advertise.
Specifically, hotels can make use of PPC campaigns to advertise:
Special offers, such as lowered rates for off-season nights.
Last-minute special offers.
Travel packages.
Hotel upgrade announcements.
Vacancies.
The best part about PPC campaigns is that you can target specific demographics down to age, income, profession, and more, along with previous hotel visitors and other people you could easily convert into customers. You can even set the time of day you want your ads to run.
So PPC is automatic, affordable, and timely — what more could you want from an ad campaign?
Our digital marketing campaigns impact the metrics that improve your bottom line.
See More Results

WebFX has driven the following results for clients:

$3 billion
In client revenue

7.8 million
Leads for our clients

5.2 million
Client phone calls
Hear What It's Like to Work With WebFX!

"All of my interaction with our account manager has been so positive. I worried about the amount of money I was spending and she has made it worth my while. I understand there is a team behind her as well but I have been so impressed. Her responsiveness is outstanding."
Real Estate Rental
How to create a PPC ad for a hotel
PPC ads are made of a few key, interlocking parts. The best PPC ads all utilize these parts to get the best possible click-through rate (CTR).
The first part is the headline. Most PPC headlines are short and urgent. In terms of hotels, you can promote urgency by emphasizing deadlines and dates.
Another way to promote urgency is through the use of limited-time offers, such as holiday packages, discounts, and more. These urgent headlines catch the attention of search engine visitors.
The second part of the PPC advertisement is a short description of the headline. This description goes into a little more detail to draw traffic. Highlighting the specifics of your deal (30% off) or appealing to a certain demographic (Last-minute rooms available) are great options for descriptions.
Last, you have to link your ad to a page on your site that will help your new visitor learn more. This is more involved than a headline and a description, but creating a strong page on your site specifically oriented for a certain visitor — a "landing page" — will increase the chance that visitors will become customers.
How to create a landing page for a hotel PPC ad
In general, the PPC landing page for hotels will provide a solution for their search query and include a call to action that compels them to book a room. Your landing page can also answer common questions, like what amenities you provide.
You can also use Google Analytics to track how well a landing page does with site visitors. Google Analytics will include characteristics like bounce rate, which is a measurement of how many visitors come to your page and then leave right away. When you have a lower bounce rate, it usually means your page is performing well. Bounce rates over 90% indicate that customers aren't finding what they want on your page.
Once your landing page is set up, you can fully set up your ad. All you have to do now is determine where your new advertisement fits into your budget.
How to determine your hotel's cost per click (CPC)
Most PPC platforms will give you an idea of how much you can expect to spend per click. However, it's up to you to set your price. Because the hospitality industry is so competitive, targeting some keywords could be really expensive. If you're on a budget, starting small can help you stay in the black while steadily growing your business.
Google and other search engines track the ads that you post, and they'll track your account for quality as well. Basically, the higher the quality of your ads, the less you'll have to pay for clicks. In that sense, it's critical to make sure you're creating and publishing quality ads and landing pages from the very beginning of your first campaigns.
WebFX knows PPC for hotels
WebFX is a full-service Internet marketing firm that has years of experience with PPC campaigns. Our talented and award-winning team knows how to get the most possible clicks on an ad, and we know how to craft landing pages that convert site visitors into paying customers. When you partner with us, we'll help you build your hotel website, so your business can reach new heights of success.