How to Choose a Reputable SEO Company that Drives Results
Hiring a reputable SEO company is crucial to the success of your marketing campaign, but how do you know if they're reliable? On this page, we'll talk about how you can be sure that you choose an SEO company that will drive an effective campaign. If you'd like to speak with one of the most reputable SEO companies in the world, feel free to give WebFX a ring at 888-601-5359. Search engine optimization (SEO) is a marketing strategy that can truly change the trajectory of your business — for the better. With a combination of techniques, SEO can help make your website more visible online, boost traffic, and increase revenue. But how do you find a reputable SEO company that will drive results for your unique company? On this page, we'll explore what an SEO company can do for you and how to find a reputable SEO partner.
Common Reputable SEO Company Questions
What does an SEO company do?
Before we can talk about how to find the best, most reputable SEO company for you, it's important to talk about the strategy itself and what an SEO company does.
SEO refers to numerous strategies designed to boost your site's visibility in search results and drive more traffic to your website. By driving more traffic to your website, your business will also see increased conversions and revenue over time.
However, SEO results don't happen overnight — in fact, an SEO campaign can actually take months to show results. But even though it takes a while, the results are well worth it

When it comes to an SEO company, they're the ones working behind the scenes to ensure that you get the results you're expecting. There is a lot that goes into an SEO campaign, so here are just a few of the things that a reputable SEO company does.
When it comes to an SEO company, they're the ones working behind the scenes to ensure that you get the results you're expecting. There is a lot that goes into an SEO campaign, so here are just a few of the things that a reputable SEO company does.
1. They get to know you and your company
When you select an SEO company to work with, one of the first things they'll do is get to know your business, industry, and goals. In order for them to create a successful campaign, it's crucial that they get to know everything about you as a business owner or marketing manager, and everything about your business.
They'll ask you questions like:
What are your goals for an SEO campaign?
Do you have any other marketing strategies in place?
What is your revenue goal?
How long has your company been in business?
Where is your headquarters?
How many employees work at your business?
And many more.
These questions allow an SEO company to get to know you and your business so that they can craft a unique organic SEO service campaign just for you.
2. They'll research your competitors
Researching your competitors allows you to identify what you're doing well and pinpoint growth opportunities.
A reputable SEO company will help you research competitors to help you outrank them in search results.
Using marketing software, an SEO company can perform competitor research to uncover:
The keywords they're targeting
The marketing strategies they're using
The content they create
How they use social media marketing
And so much more.
With this information, you can position your business for success and rank at the top of search results for valuable keywords.
At WebFX, we have our own proprietary marketing software that includes CompetitorSpyFX. The tool can help compare keywords between you and your competitors, compare referring domains, content, and so much more.
3. They'll study your niche
In order to create the perfect niche SEO campaign for your industry, a reputable SEO company will study your niche, familiarize themselves with the terminology, the style, and the content that industry leaders create.
This is important because others in your niche already know how to successfully market to your target audience. When an SEO company studies your niche, it allows them to gain insight into how others market similar products and services, so that they can create the perfect campaign for your business.
4. They'll do the heavy lifting
Hiring a reputable SEO company allows you to keep up with your own business. Letting them take care of your SEO campaign will free you up to keep tending to business as usual at your company.
After they've let the campaign run for a few months, they'll analyze things like where your content ranks in results pages, the bounce rate of your new pages, the backlinks you receive from other sources, and more.

All this information will provide them with the info they need to make suggestions about next steps moving forward with your SEO campaign to ensure that it continues to drive results.
5. They'll provide suggestions and next steps
After they analyze the results of your SEO campaign, they'll follow through by suggesting other marketing strategies you should implement for maximum results.
For example, if they think you could increase the sales of one of your products by implementing a PPC campaign in addition to your existing SEO campaign, they'll provide you with all the necessary information about a campaign, what it could do for you, how they would execute it, and how much it would cost.
They'll also make suggestions for your SEO campaign in terms of helping it to perform better, and ongoing action items to keep your campaign healthy.
What makes an SEO company reputable?
When you're looking for a reputable SEO company to work with, how do you know if they're reliable? There are a few things you can check to ensure that they'll be a great marketing partner long-term.
1. They rank at the top of search results
If you Google "SEO company" or "SEO agency," the most reputable companies will appear at the top of the search results.
In other words, the best, most reputable agencies practice what they preach. If they claim to be able to get you to the first page of search results, they should rank there themselves. This shows that they're truly masters of their trade, and they'll drive results for your business.

When an agency ranks at the top of search results, it means they target the right keywords with their content, have a great website, and users (and search engines) have deemed their content informative and beneficial.
2. They have an engaging website
A website essentially acts as a virtual business card. It tells visitors everything they need to know about your business from your location to the products and services that you provide.
If you want to work with a reputable SEO company, it's important that their website is well-designed. A great, easy-to-use website shows you (and other visitors) that the agency cares about putting their best foot forward and knows how to engage and convert customers.
Here are some website elements that a reputable SEO agency will have:
Calls-to-action prompting site visitors to "get a free quote," or "call now"
Streamlined navigation that allows visitors to find exactly what they need, quickly
An informative "about us" page that provides information like how long they've been around, where they're located, and who they serve
A list of their services with pages dedicated to each
Pricing pages
A testimonial page
Beneficial, informative content that targets important industry keywords
Prominent phone number
Links to their social media profiles
Multimedia like videos, images, and infographics throughout the website
A page that outlines the awards they've won
These elements, along with others, make up a reputable SEO company's website.
3. They have hundreds of testimonials
The most reputable SEO companies have proof that they are trustworthy and reliable.
Testimonials are first-hand accounts of great services that clients have received from an SEO agency. They often talk about the services they received, campaign results, and how the agency helped them achieve their goals.
Businesses in the market for a reliable SEO company love to read testimonials because they act as a recommendation of sorts. As a matter of fact, 72 percent of people say that testimonials make them trust a business more. That's because testimonials come from people who were previously in their shoes.
The truth about testimonials is this – a customer won't agree to give one if the agency didn't do a fantastic job with their campaign. That being said, the more testimonials an agency has, the better. It means they've worked with their fair share of clients and been able to satisfy a large percent of them. So much so, that the clients agreed to talk about it on the agency's website.
4. They have great reviews on platforms like Google Business Profile
Reviews differ from testimonials because they are posted whether they're positive or negative. Though one or two bad testimonials can slip through, an agency will likely filter them out so that their testimonial page is shiny and positive.
On the other hand, reviews are posted whether they are positive or negative, and when an agency works with a third party like Google Business Profile, they don't have a choice to filter out bad reviews.
That's why looking at an agencies reviews is something that carries a lot of weight — they can't filter them, so what you see is truly what people thing of the agency.
The most reputable SEO agencies will have far more positive reviews than negative ones, and therefore, have a high star review on platforms like Google Business Profile. These are the agencies that are the most reputable.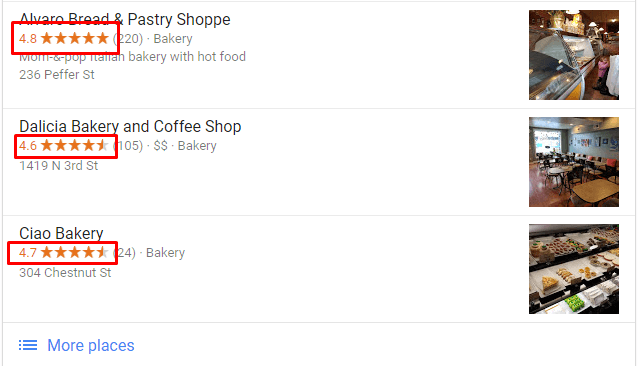 One thing to keep in mind, just because an agency has a few bad reviews doesn't mean that it's not reputable. Everyone has their own experiences and when there's very few bad reviews, it's important to remember that there are always two sides of the story.
5. They post their pricing on their website
Reputable SEO agencies are known for being up front and honest about their products and services. One of the best ways for them to do so is by posting their pricing on their websites.
Agencies that don't post their pricing means that somewhere down the line, you may see hidden costs or fees. When an agency does post their pricing online, it means they have nothing to hide. It also means that they want to provide information up front that lets you know whether or not they're a good fit for your budget.
6. They have a full trophy cabinet
Most agencies will outline the awards they've won as a company on their website.
Reputable SEO agencies will have won awards for their work and will showcase them on their websites. Not only do awards show that they've done great work in the past, but it also means that they've been around long enough to become part of the public eye.
Independent research from Clutch has named WebFX the
top SEO company

in the United States.

Clutch has personally interviewed more than 250 WebFX clients to discuss their experience partnering with us.

Read More Clutch Reviews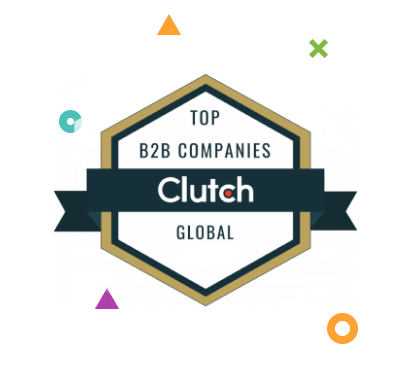 How to spot a bad SEO company
As important as it is to know how to spot a reliable, reputable SEO company, it's also important to know how to spot a bad one.
Here are some red flags when it comes to SEO agencies:
1. They guarantee you a top spot in Google – quickly
Any agency that guarantees that you'll have a top spot in Google in a short amount of time is likely not reputable.
Not only does SEO take time, but it's extremely irresponsible to guarantee results for a strategy like SEO. Google's algorithm (what decides rankings) is always changing, so it's unrealistic for an agency to guarantee your company any sort of results – especially quickly.
Another thing to watch out for is when an SEO agency guarantees you results in a short period of time.
SEO is far from a set-it-and-forget-it strategy. The campaign requires nurturing, tweaking, and tons of ongoing research to ensure that it gets to number one in search results and stays there. That being said, it's also a process, and not one that yields results over night. SEO can take months to show results since there are so may behind-the-scenes procedures that are a part of a campaign.
For that reason, an agency that guarantees you a top spot, or guarantees results in a short amount of time are likely not reputable.
2. Their packages are dirt cheap
You might be looking to go with an SEO company that doesn't break the bank, and that's okay! However, you should avoid SEO agencies that charge next to nothing for their services. As the saying goes, you get what you pay for, and SEO is no exception.
That doesn't mean that you should go with the most expensive SEO agency you can find, but it does mean that you should weed out the cheapest since they likely don't offer quality services.
3. They don't provide you with analytics
Like we mentioned before, analytics are extremely important to the health of your campaign. Not only does analytics tell you how your campaign is performing, but it provides information that shapes the future of your strategy.
If you find an SEO agency that doesn't provide analytics, it's a safe bet that they're not very reputable. Every reputable SEO agency knows that analytics is one of the most important elements of a campaign, and without one, it's unlikely that it will be successful.
4. They sell a one-size-fits-all SEO package
Just like every business is different, every SEO campaign is different, too. That being said, its important that the agency you choose provides customizable campaign options that allow you to pick and choose what's best for your company.
If an agency offers one or two packages with non-customizable options, they're likely not very reputable. The only way to have a successful marketing campaign is if it's fine-tuned to your unique company needs and goals, and this simply can't be done with a cookie-cutter SEO package.
5. They focus on quantity vs. quality of backlinks
One of the strategies behind your SEO campaign is building backlinks. Backlinks refer to links created when other reputable sources link to your site's content. These are important, because they act as a vote of confidence to Google when they're ranking you in results pages.
For example, if you own a gardening store, and Home and Garden magazine — a high-authority site — links to a page on your website, Google sees that as a huge vote of confidence that you're a reputable source.
That being said, Google looks at the quality of backlinks over the quantity.
If you're interested in an agency that promotes quantity of backlinks instead of quality, they probably won't drive the results that you're looking for.
Quantity always trumps quantity when it comes to backlinks, and the SEO agency you choose should know that.
Ready to Grow? Get your FREE Quote Today!
"We measure our success by how much we WOW our clients."

Bill Craig
WebFX President
How to choose a reputable SEO company in 4 steps
When it comes to choosing a reputable SEO company, you can take several approaches. It's essential, however, to make research a priority because it will help you uncover agencies that are worth contacting and (potentially) hiring.

Find a reputable SEO company for your business with these four steps:
1. Determine your SEO goals
Before you hire an SEO agency, you need to determine what you want from SEO.
You don't have to create ultra-specific goals — your agency can help you there. You do, however, want to brainstorm some basic goals or reasons for using SEO. Maybe, for instance, you want to generate more sales from your website by attracting more traffic with SEO.
Think about what you want to accomplish and how it benefits your business and its bottom line.
2. Get recommendations for reputable SEO companies
Next, you want to start compiling a list of potential SEO agencies.
Of course, you want to focus on reputable SEO companies. Don't waste your time with agencies that come with an excessive number of negative reviews or less-than-enthusiastic recommendations. Dedicate your time to the companies that people can't stop talking about.
You can gather an agency list a few ways, including:
Asking professionals in your network
Chatting with friends or family
Checking industry-vetted review sites
With these sources, you can get a start list of agencies to research and interview.
3. Interview the top SEO agencies
The agencies that pass your vetting criteria, like services offered, reviews, and pricing, can move forward in your hiring process. Once you've narrowed your list, you want to move forward with meeting that agency and discussing your business and its needs.
Whether you meet your agency in-person, over the phone, or via video, you want to ask questions.
A few examples of excellent questions to ask a reputable SEO company include:
When should we expect results from our SEO strategy?
How do you plan to accomplish our goals, like getting sales from organic traffic?
What happens if that plan doesn't work?
Do you have any experience doing SEO in my industry?
These questions can help get a conversation going, as well as reveal that company's processes and attitude. You can see if they take a proactive approach to a failing strategy, for example, or offer realistic expectations (around six months) for how long SEO takes.
4. Choose a reputable SEO company for your business
Finally, your business can make your decision.
When choosing a reputable SEO company, think about the following questions:
Do they have a great track record?
Do they seem to match our organization's communication style?
Do their services and prices align with our needs and budget?
As most SEO agencies require an initial contract agreement (due to the time it takes for SEO to work), you want to make sure you choose the best SEO company for your business. Don't settle and don't rush your decision.
Instead, take your time and do your research, and you'll find the right one for your business.
Bonus: Evaluate potential SEO companies using our free SEO request-for-proposal (RFP) template!
Now that you know what to look for and what not to look for in a reputable SEO company, it's time to talk about the things to consider when making your final choice.
Here are some things to keep in mind:
1. Budget
One of the most important things as a business owner is to consider your budget — especially when making an investment like marketing. If you don't stay within your budget, you could find your business in financial turmoil.
One way to ensure that you stay on budget when you're hiring a reputable SEO company is to look at your finances, set a budget, and stick to it. Keep a list of every SEO company that you're interested in, and compile the quotes that you receive from each.
When you get a quote that doesn't fit your budget, cross the company off your list.
You should never work with an agency that is too much for you to afford. It will only affect your business negatively in the long run!
However, before you set your budget, be sure to do your research to find out the average cost of an SEO campaign so that your target budget is realistic for the services you need.
2. Other offerings
If you're looking to implement a well-rounded marketing strategy for your business, you should ensure that the SEO agency you're interested is a full-service marketing agency.
You'll benefit from hiring the same company for all of your marketing needs for a few reasons:
Some agencies offer multi-strategy discounts
Teams can communicate with each other about your marketing campaign
You'll have fewer points of contact, ideally, only one
When you work with one agency for all of your marketing needs, you could possibly see a multi-strategy discount.
You'll also be able to rest assured that each person working on your campaign is under the same roof. This means that they can communicate effectively about your campaigns and ensure that they work seamlessly together.
Last but not least, when you work with one agency, you'll have fewer points of contact – ideally, only one. This will cut down on the number of phone calls you have, the number of emails you get, and the amount of communication you experience overall with more than one person.
3. Location
The location of the agency is something else to consider when you're choosing.
Though location doesn't affect the quality of the agency, it can affect how often you get to meet with them in person. If you prefer meeting to coffee to talk about your campaign, you'll want to be sure to decide on an agency that is local.
Otherwise, there will be a lot of travel involved if you want to meet in person.
The quality of your campaign won't be impacted by the type of communication you have with your agency, so location is more of a personal preference.
At WebFX, we have over 15 locations across the country, so wherever you're located, we can make it happen.
WebFX is a reputable, SEO company
Not only does WebFX provide countless SEO services, but we also offer everything from PPC to web design.
If you're looking for an agency that has hundreds of testimonials, a high star rating in Google, and a great track record with their clients, WebFX is here for you.
We have a combined 1.6 million hours of expertise, and we have departments for each of our core service offerings, so you know that everyone working on your campaign is an expert in their field.
If you're looking to work with a reputable SEO agency that drives results for your company, feel free to contact us online, or give us a call at 888-601-5359! We can't wait to hear from you!
Call 888-601-5359 Contact us Online