What Is B2B Web Design? Everything You Need to Know
Business-to-business (B2B) web design, also known as B2B web design, is the creation of a B2B website that follows best practices for design, usability, search engine optimization, and conversion rate optimization. Learn more about B2B website design now!
B2B website design can propel your marketing
Your website is at the center of all your online business-to-business (B2B) marketing, making it vital to your company's success. That's why it's so important to invest time and effort into B2B website design.
Mabel wants to hire security to watch her business at night. In the process of looking at security companies online, she comes across your website and starts to browse. Unfortunately, the page takes forever to load, and she can't find her way around once it finally does.
In the above scenario, what are the odds Mabel will end up hiring your company? With that poor web design, not very high. You need a user-friendly website if you want to drive conversions for your business.
That's the end goal of web design for B2B companies. You must optimize your site to appeal to users so more of them will convert, ultimately driving up your revenue. But what is B2B web design, and how can you improve it? We'll answer those questions below, so read on to learn more.
Then subscribe to Revenue Weekly — our email newsletter — for more digital marketing tips from the agency with over 1020 client testimonials!
Meet WebFX:
Your world-class, tech-enabled marketing agency with over 1.6 million hours of combined expertise.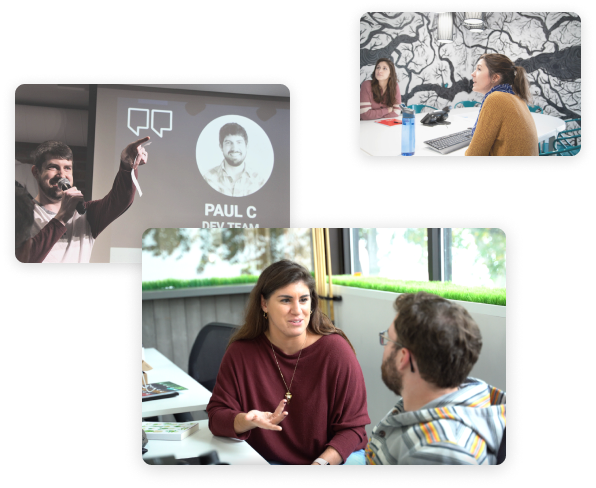 What is B2B web design?
B2B web design is the process of crafting a website for your B2B company. It covers everything from your site's color scheme to the way pages connect.
Web design shouldn't be confused with web development, which is slightly different. Web development focuses on the back-end side of creating your website — buying the domain name, coding behind-the-scenes processes, and more.
Web design, on the other hand, is more front-end — that is, it relates to the parts of your site that users will interact with and see. It focuses on making your site both visually appealing and functional for visitors.
B2B vs. B2C web design: What's the difference?
To a large extent, B2B website design is like business-to-consumer (B2C) web design. The main difference relates to the audience you're targeting — whereas B2C sites are trying to reach individual consumers, B2B sites aim for other businesses and organizations.
As a result, the B2B web design structure is built for long-term engagement, rather than short-term sales like B2C.
Why do you need web design for B2B companies?
Web design is so critical for your business because it's the central component of all your marketing. If your digital marketing is a giant web stretching out across the Internet to different regions — search engines, social media, and more — your site is the very center of that web.
All your other digital marketing ultimately leads back to your website. Your site is where users can learn the most about you, and it's the most common place for them to convert.
Having a website is essential to having a strong online presence and driving more qualified leads that turn into clients for your business.
WebFX specializes in B2B client success.
Wheeler Machinery Co., saw 82% higher average time on site after partnering with WebFX for SEO, CRO, web design and development, and website content services.
See Case Study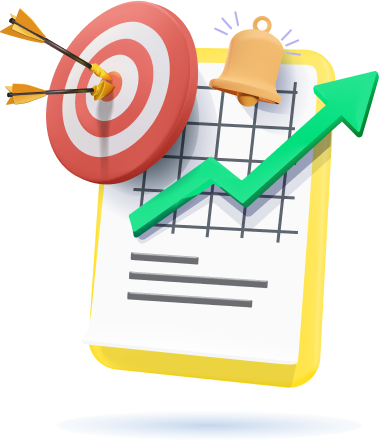 7 tips for improving your B2B web design strategy
Wondering what it takes to boost web design for B2B companies? Look no further. We've compiled a list of valuable web design tips below to help you drive the best results possible through your site.
Here are seven B2B website design tactics to use!
1. Create an intuitive navigation setup
Navigation is one of the most critical elements of your website. It refers to the way your site is organized and how users can find their way around it. You don't want people getting lost — you want your website's navigation to be clear and simple.
To that end, organize all your website pages into logical sections and subsections to help users find information fast. Use broad headings in your navigation bar at the top of the page so users can easily view the layout of your site.
You can also consider using breadcrumb navigation to show users where they are on the site at any given time.

2. Improve your page load speeds
Another way to enhance the quality of your website is to boost your page load speeds. Users don't like slow-loading pages — in fact, 83% of users expect pages to load in three seconds or less. If you want people to stay on your site, you should make sure to satisfy this expectation.
Some ways you can help your pages load faster include:
Caching web pages
Compressing images
Minifying code
When you implement each of the above steps, your pages will load quicker, causing more users to stick around. You can also see how fast your page speeds are by using Google's PageSpeed Insights tool, which will score your site on a scale from one to 100.
3. Use responsive design
Did you know that over 50% of all Internet traffic comes not from computers, but from mobile devices like phones and tablets? With the majority of traffic occurring on mobile, it's no surprise that Google uses a mobile-first index, meaning it ranks sites based on their mobile format.
For both of those reasons, having a mobile-friendly website is critical. Without it, not only will you miss out on most of your traffic, but you also won't rank very high in Google.
To make your site more mobile-friendly, you can use responsive design. Responsive design refers to a setup where the pages on your site rearrange and restructure themselves to fit the screen where they appear. So, a page will look different on mobile than on desktop.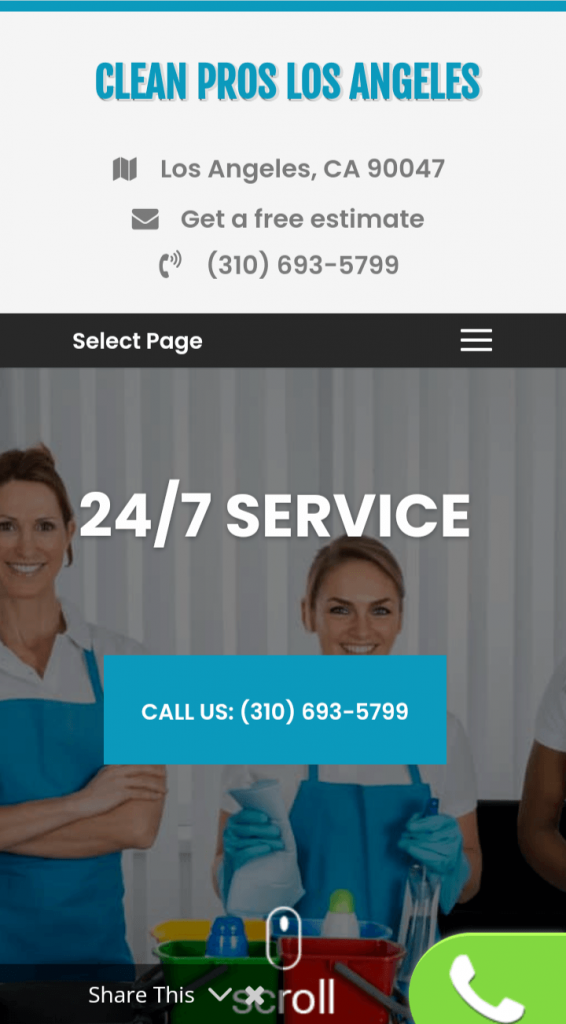 The result is that your site will be functional and attractive to users on any device.
4. Brand yourself visually
When it comes to the visual layout of your website, it's not purely about making it look attractive. You also have to consider branding — that is, you have to use your site's layout to communicate your company's unique brand identity.
Branding is how you make your site stand out from the crowd. A potential client might look at several different sites in your industry before making a decision, and you don't want your site to look generic or similar to your competitors' sites.
You can use various visual elements to convey your brand. Color schemes, shape patterns, and font styles are all viable methods. You can also use your choice of wording and language to make you sound a certain way — casual, high-end, fun-loving, and more.
5. Write compelling content
No matter how functional or visually appealing your site is, it won't matter if you don't have content. Content is what draws users in and holds their attention, so a website without content won't keep users engaged on your website.
While content comes in many forms, one of the most useful formats is written content. You can write content for B2B product or service pages, and you can also start a blog to discuss topics related to your business or industry.
When users encounter your content in search results, they'll read it on your website. After spending some time there, these leads may join an email list or subscribe to a blog to get more information. It creates a great pool of leads you can turn into clients for your B2B business.
6. Incorporate multimedia
Written content isn't the only thing you can include on your site. As valuable as it is, not everyone will be happy to read paragraphs of text. That's why you can benefit from incorporating multimedia onto different pages.
Multimedia most commonly includes elements like images and videos. Images are an excellent way to break up blocks of text, while videos can stand alone as their own pieces of content. Like blog posts, you can use videos to educate users about your industry.
It's also a good idea to create interactive elements, which respond to users' specific actions. An interactive element might be as sophisticated as an interactive pricing chart, but it could also be as simple as a box that lights up when users hover over it.
7. Make your site secure
Having a secure site is a good idea for any website, but for a business site — particularly if that site features an online store — it's absolutely vital. If users are at risk of having their information stolen, they won't want to visit your site.
The biggest step you can take to make your site secure is to use HTTPS rather than HTTP. On top of making your site safer, that will improve your Google rankings, as Google favors sites with HTTPS.
If you have an online store, look at ecommerce security plugins, and display the plugin logos prominently on the page where users fill out their financial information. If users feel unsafe sharing private information, they won't become clients.
Let WebFX help you master your B2B web design strategy
Ready to rocket your B2B web design strategy to new heights? WebFX can help you achieve liftoff! With over 25 years of extensive web design experience, our B2B web design agency knows exactly what it takes to create a successful B2B website.
With our web design services, you'll get help setting up a website from scratch or optimizing an existing one for all the tips listed above. If you want to see some of the work we've done in the past, just check out our extensive web design portfolio!
To get started with us, just call 888-601-5359 or contact us online today!