Want to maximize the value of your search engine optimization (SEO) traffic?
Conversion rate optimization (CRO) can improve user experience on your site and drive more sales. Creating a CRO strategy allows you to use data to update your website to encourage visitors to take action, leading to increased revenue for your company.
When it comes to CRO, it's important to always keep testing to find new ways to convert more visitors. Yet, it's often difficult to determine what site elements to test first.
In this post, we compiled a list of high-impact CRO test ideas to try on your site.
Keep reading or connect with a CRO strategist to learn more!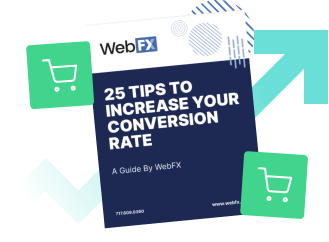 Increasing your conversion rate means increased revenue — and we know you want that. Check out our
FREE

guide that outlines 25 tips to increasing your conversion rate. Show Me the Guide
5 CRO test ideas for SMBs
To make the most of your website traffic, here are five CRO experiments to help you convert more customers.
Let's look more at each CRO test idea below.
1. Eliminate unnecessary form fields
How many fields are present in your contact and lead generation forms?
If your forms have more than four fields, you should consider testing alternate, shorter forms.
Cutting down the number of fields can reduce the friction of the sign-up process for visitors. They can typically feel like they don't have enough time to complete a form if it requires too many steps.
When creating an alternate lead generation form, ask, "What is the minimum amount of information I need to collect to qualify a lead?"
One of the easiest updates to make on a contact form is to combine the first and last name fields into a single field for someone's full name. Often, businesses will separate these fields by showing them side by side on desktops. However, on mobile devices, they'll stack on top of each other, forcing the form to appear longer.
You can conduct A/B tests to learn more about how visitors engage with your contact forms. This will help you make a more informed decision about your form design, so you can convert more visitors.
2. Add social proof to key landing pages
Adding different types of social proof is on our list of CRO test ideas because establishing trust with visitors can make or break purchases.
There are many types of social proof you can display. These include:
Ratings and reviews
Real-time pop-ups that highlight purchases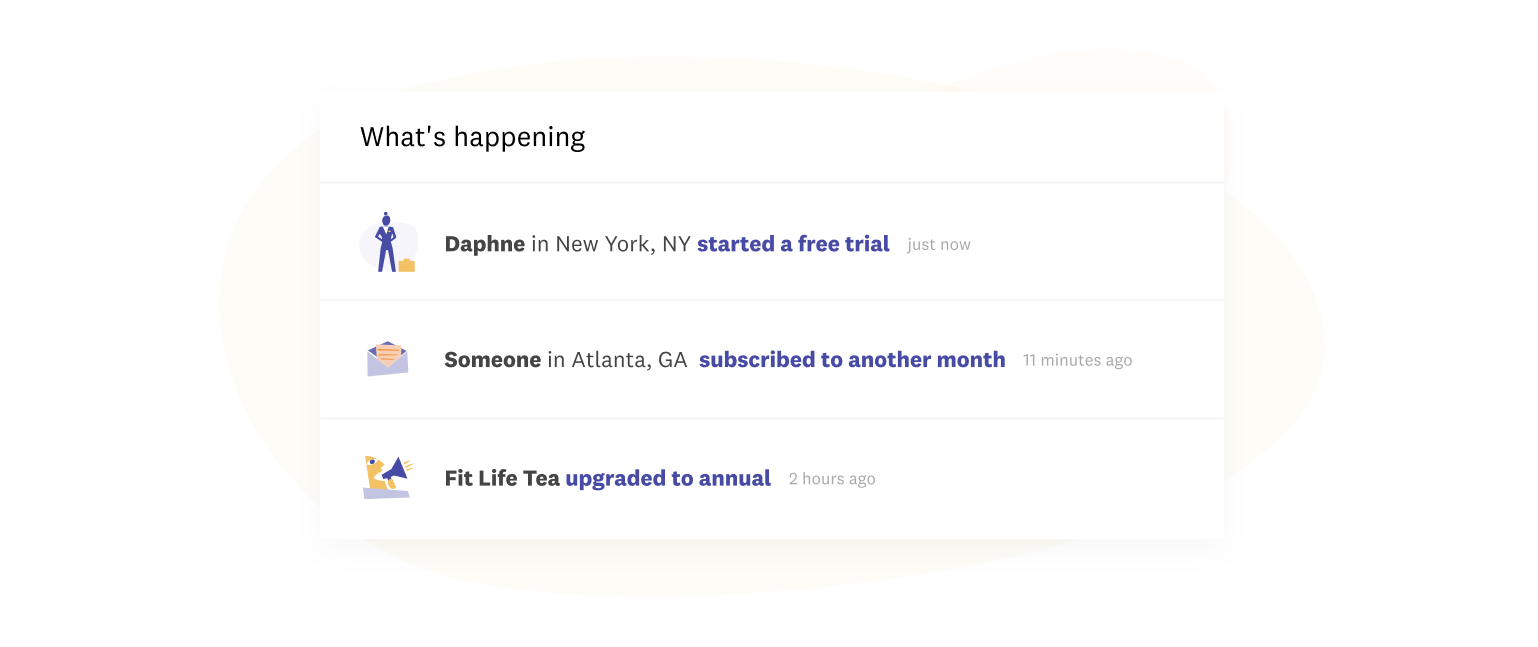 Social proof often helps visitors feel more comfortable buying from you, so it's a great idea to add trust elements to key landing pages and see how it impacts conversions.
3. A/B test CTA buttons, text, and locations
Our next CRO experiment — testing your site's calls to action (CTAs) — can encourage more people to click and take action. This CRO test idea can have a huge impact on your revenue and growth.
Here are some things you can test with your CTAs:
Button colors
Page locations
Number of CTAs
Buttons vs. in-text CTAs
Your CRO testing may reveal CTA text with high conversion rates, show where on your pages to add CTAs, and more.
For example, you might find that adding a single, strategic CTA above the fold, at the top of your pages, drives more conversions than three separate CTA buttons. Maybe a certain button design entices more clicks.
Keep in mind, things that work well for one company may not drive conversions for your business. That's why regularly testing your CTAs is crucial for optimizing your site for conversions. And you can apply your findings to key site pages to drive more leads to act.
4. A/B test page copy
Next up on our list of CRO test ideas is A/B testing page copy.
Every content strategy needs to have a goal behind it. When you create a piece of content for your website, you want it to increase web traffic, drive sales, and increase the quality and quantity of leads. However, it's impossible to reach these goals if your landing page content is hard to read.
Fortunately, optimizing landing page readability is also an easy conversion testing strategy to run on your website. When creating an A/B test for landing page copy, consider the following for the variant:
Typeface and font size
Spacing between paragraphs and elements
Paragraph length
Attention cues
The goal of optimizing website readability is to communicate your business's value clearly in a short amount of time. Improving readability can better educate visitors about the products and services you offer. If you're not sure what your current readability score is, use a readability tool to determine the score of the page content.
While running this test, pay attention to three key metrics of the landing page, including:
Time on page
Bounce rate
Conversion rate
Note the metrics of the original copy before making changes. Then, record the results of the updated copy to determine the results.
5. Conduct focus groups and online tests
Finally, focus groups and online tests are a great addition to any CRO strategy because they can provide your business with feedback from real visitors about their current website layout and functionality.
You may choose to host a focus group with a sample of your target audience, or you might send a survey to gather valuable feedback.
When conducting a focus group survey, make sure to have a clear goal in mind and structure questions around it. Be sure to include questions related to site navigation to make sure visitors can find key landing pages and feel comfortable making a purchase or contacting you after navigating there.
By reviewing the feedback provided, conversion specialists can help businesses discover any potential roadblocks in user experience and other reasons users fail to convert. This will give great insight into what next actions will have the biggest impact on conversions.
Good agencies have more than 50 testimonials.
Great agencies have more than 100 testimonials.
WebFX has over 1000+ glowing client testimonials.
See What Makes Us Stand out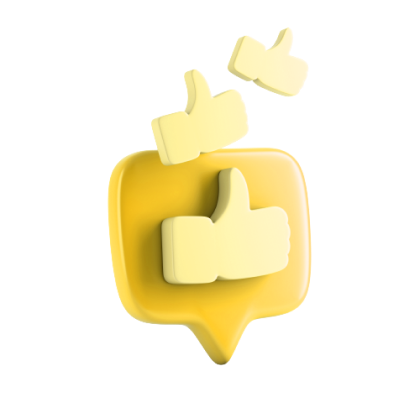 Partner with a top-rated CRO agency to drive conversions and revenue!
The conversion tests that provide businesses with the highest impact are often the ones that require the lowest amount of effort. Companies should regularly test elements on their website to make sure their landing pages are optimized to drive sales.
Brainstorming CRO test ideas and regularly conducting tests will give your business a competitive advantage. This can be as easy as adding more social proof, simplifying contact forms, and adding different CTA buttons.
Combining these easy, high-value conversion tests with more advanced CRO strategies can take your website to the next level.
Consider working with a conversion optimization agency like WebFX to manage your CRO strategy and take advantage of our conversion optimization services to increase your company's revenue today.
WebFX Careers
Join our mission to provide industry-leading digital marketing services to businesses around the globe - all while building your personal knowledge and growing as an individual.