Top 5 Email Capture Strategies To Implement in 2023
March 17, 2023
12 minute read

Sina is a marketing expert who specializes in SEO, AI, and digital marketing content. With over five years of experience, she's written hundreds of pieces, spanning a variety of topics and industry niches. She loves combining her strong eye for detail and passion for storytelling in her work. You'll find her fruit picking or horse riding at the local farm when she's not writing.
Email capture is a marketing tactic that allows you to expand your email list by encouraging site visitors to provide their email addresses in return for a freebie, such as a discount, an ebook, or a video.
The impending doom of third-party cookies has driven the collection of first-party data and the expansion of consumer databases to the forefront of marketers' attention. Approximately 70% of those visiting your website for the first time will never return.
The best way to stay in touch with a visitor and encourage a return visit is to ask for their email address. That's where email capture comes into play.
Here's a brief outline of what we'll cover in this post:
Read on to learn more!
Don't miss our Marketing Manager Insider emails!
Join 200,000 smart marketers and get the month's hottest marketing news and insights delivered straight to your inbox!
Enter your email below:
Inline Subscription Form – CTA 72
"*" indicates required fields
(Don't worry, we'll never share your information!)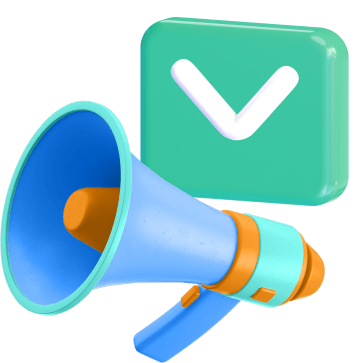 What is email capture?
Email capture is the practice of encouraging website users to give their email addresses in return for a promotional incentive like a discount, coupon code, or access to premium material. It allows businesses to communicate with customers and assist them in making better decisions at various stages of the buying process.
Why is email capture necessary for your business?
Email capture is essential for your business because it allows you to build a list of interested customers and potential leads, which you can use for targeted marketing campaigns and future sales. Additionally, having a solid email list can increase customer engagement and loyalty, leading to repeat business and positive word-of-mouth referrals.
By capturing email addresses, you can also inform your customers about new products, services, and promotions, which can help drive sales and revenue for your business. This approach can be valuable if you run a small business and want to grow your customer base and increase brand awareness.
For example, if you have an e-commerce store, you can use email capture strategies to send personalized product recommendations and exclusive discounts to your subscribers, encouraging them to make repeat purchases and share their positive experiences with others.
Additionally, you can use email marketing to gather customer feedback and improve your offerings based on their suggestions and preferences.
Top 5 email capture strategies to implement in 2023
Here are five email capture strategies to implement for your business:
1. Create a lead magnet
A lead magnet is anything of value — free trials, PDF guides, newsletters — given away for free in exchange for contact information. Marketers use lead magnets to bring prospective customers to their products and services.
Magnets are an incentive to get people to sign up for your business's email list. The most effective lead magnets provide users with unique and helpful information that will make their lives easier in some manner. It could be valuable knowledge, a shortcut to a time-consuming task, or a novel approach to solving an old issue.
37% of marketers say that generating high-quality leads was one of their biggest challenges.
We want to decrease that percentage.
WebFX can help you generate high-quality leads with a customized marketing strategy.
Learn More About Lead Generation Services
2. Offer a free ebook
Providing a free ebook download in exchange for email addresses is a tried-and-true method of increasing mailing list subscriptions. In exchange for the users' contact details — which are essential to you — you provide them with helpful content. This way, each party benefits from the arrangement.
Ebooks are a dependable data source for transferring corporate knowledge to customers and attracting new visitors to your website. They're also easy to transmit, share, and download. You can recycle old blog entries or create fresh material to write about something your target audience cares about deeply.
3. Host a webinar
Hosting a webinar is an excellent way to engage with your audience, reach new customers, and gain valuable insights into what your audience cares about.
Webinars allows organizers to collect information beyond the specific demographics, such as attendees' names and companies, by tracking guests' participation rates and time spent online throughout the event.
The best strategy to grab your intended audience's attention is to choose a topic that solves a problem they have for your webinar. Some of the most effective webinar formats for increasing sales are product demos, content marketing, and training on topics related to the industry.
A practical webinar should provide the audience with actionable takeaways, such as a how-to guide for completing specific tasks related to your industry.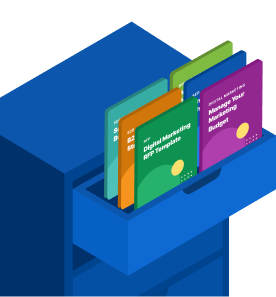 4. Design a free email course
An email course consists of a series of trainings taught by email over a certain period. You can encourage your prospects to purchase the conclusion of the email course series by demonstrating how your solution solves their problem or clarifies their understanding of the course's central theme.
You can hire specialists to write specific sections of the course. The right professionals on board may increase the content's value to subscribers while simultaneously reducing the workload of the original creators.
Additionally, you can incentivize subscribers to finish the email course by offering a reward at the end, such as an exclusive discount code or access to additional materials not available anywhere else.
5. Create a guide with a checklist
Offering your users a guide with a list is one of the most effective email capture methods. A checklist helps track every assignment or project execution and ensures everything is in order.
For instance, if you've written a blog article that explains how to grow your email list, you can conclude by providing a checklist of email capture elements the user should optimize.
Include a checklist if you're covering a topic that's either technically difficult to tackle or time-consuming and disorganized. The key is to ensure that your checklist document is editable so that your users can cross off items when they are done.
Our digital marketing campaigns impact the metrics that improve your bottom line.
See More Results

WebFX has driven the following results for clients:

$3 billion
In client revenue

7.8 million
Leads for our clients

5.2 million
Client phone calls
5 email capture best practices for optimal results
Here are five email capture best practices to consider in 2023:
1. Keep your designs clean and consistent with the company's aesthetic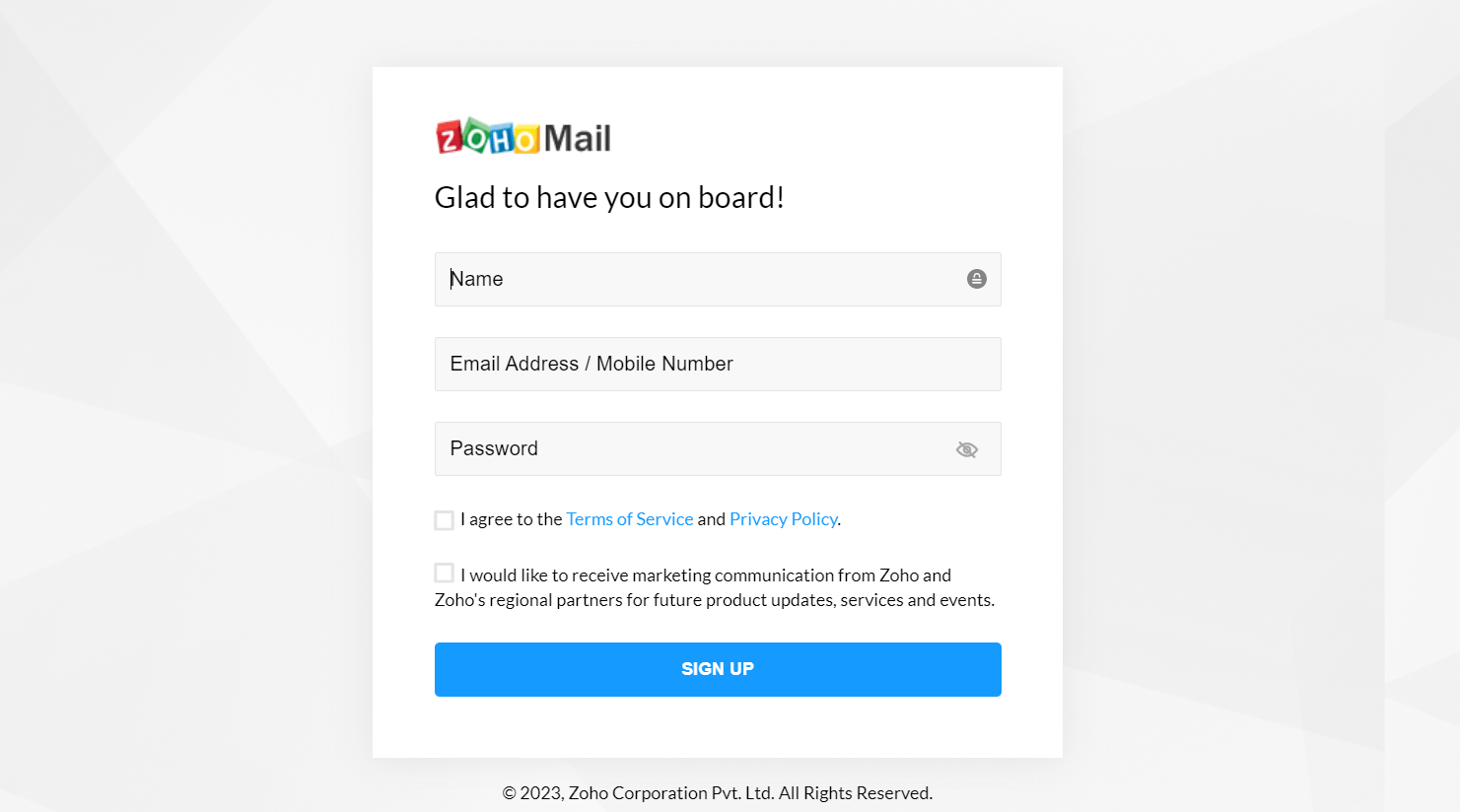 Maintaining brand consistency and simplicity in your email registration and capture forms is crucial. Users usually don't fill out forms with bright colors and vector graphics. So, it's best to stick to simple designs using your brand's colors, fonts, and formats.
You can use branding to add visual appeal, but keep it simple. Maintaining an email capture form's design to a minimum can lead to better results. If you can keep it straightforward, consistent with your brand, and user-friendly, you may see an increase in the size of your email list.
We'll help you create a website that stands out.
"WebFX has been instrumental in helping us develop a new website, allowing us to be a leader in our industry."
Learn More About Our Web Design Services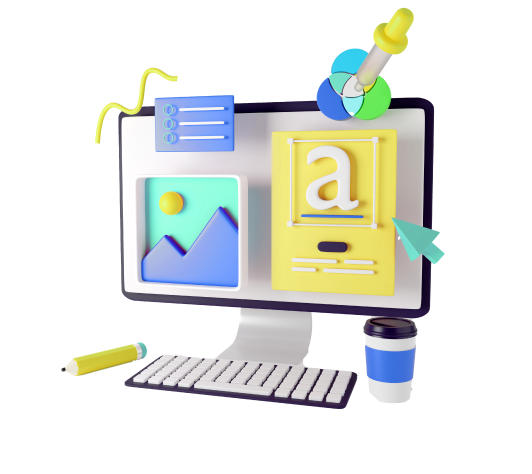 2. Incorporate gamification marketing into the email capture process
Offering discounts and deals may not always be enough to attract new customers. That's why you should try your hand at gamification-based promotion.
You can use engaging, user-friendly registration forms to increase your email subscriber base and turn your email capture process into a game.
For example, you can create and implement a spin-to-win game element on your website and offer subscribers the chance to spin the wheel and win a gift in exchange for joining your email list.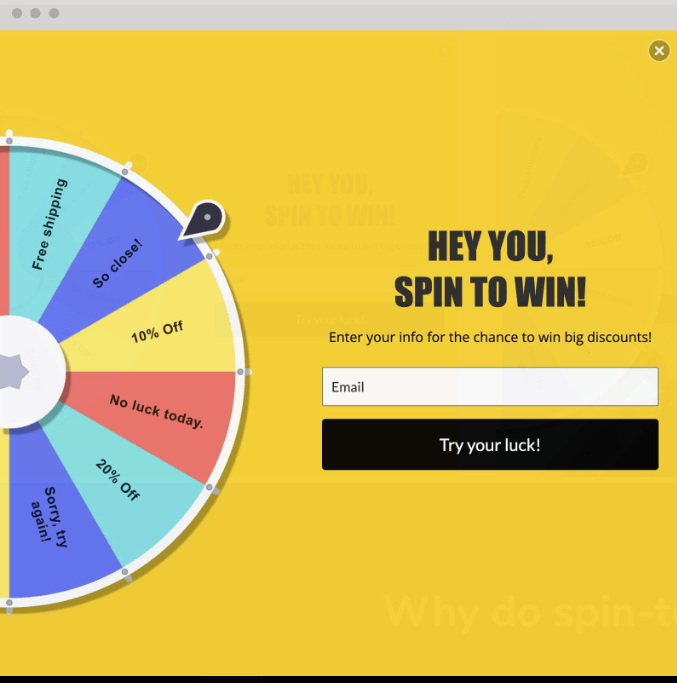 You can also incentivize people to sign up for your email list by offering them a discount on their next purchase, either in the form of a flat rate or a percentage off. It's a brilliant strategy for attracting new email subscribers.
3. Minimize the use of call-to-action (CTAs) buttons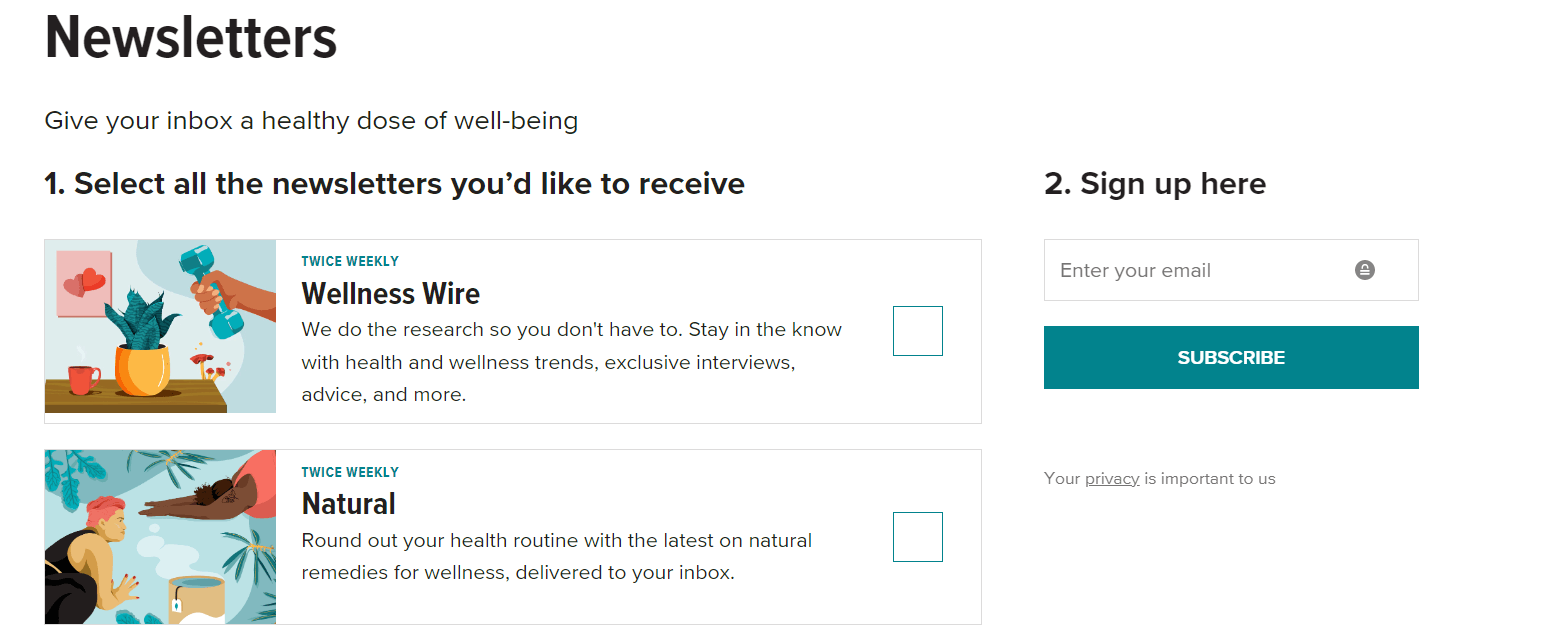 While using call-to-action (CTA) buttons is essential for accumulating email addresses, it's never a good idea to overuse them.
Saturating your content with CTA buttons might lead to decision paralysis, causing visitors to become overwhelmed by the sheer number of alternatives available to them and take no action. It can be intrusive and may even drive away potential clients.
Reducing the number of CTAs on your email capture form is best. Be direct, concise, and appealing when asking for an email address, and only use CTA buttons when necessary.
4. Add enticing teasers to your web pages
Adding teasers to your web pages is one of the best email capture practices you can implement. When you present new website visitors with a pop-up window asking for their email address and offering a discount instantly, they're likely to close it. Instead, they'd rather spend some time looking around your business before deciding to sign up or buy. That's where teasers come into play.
A registration form teaser appears on your pages' margins rather than in the center. Users who don't want to fill out the form or close it can ignore it and continue exploring your site. Teasers are an excellent, less intrusive way to increase your email list without disrupting visitors' experience.
5. Make your email forms mobile-friendly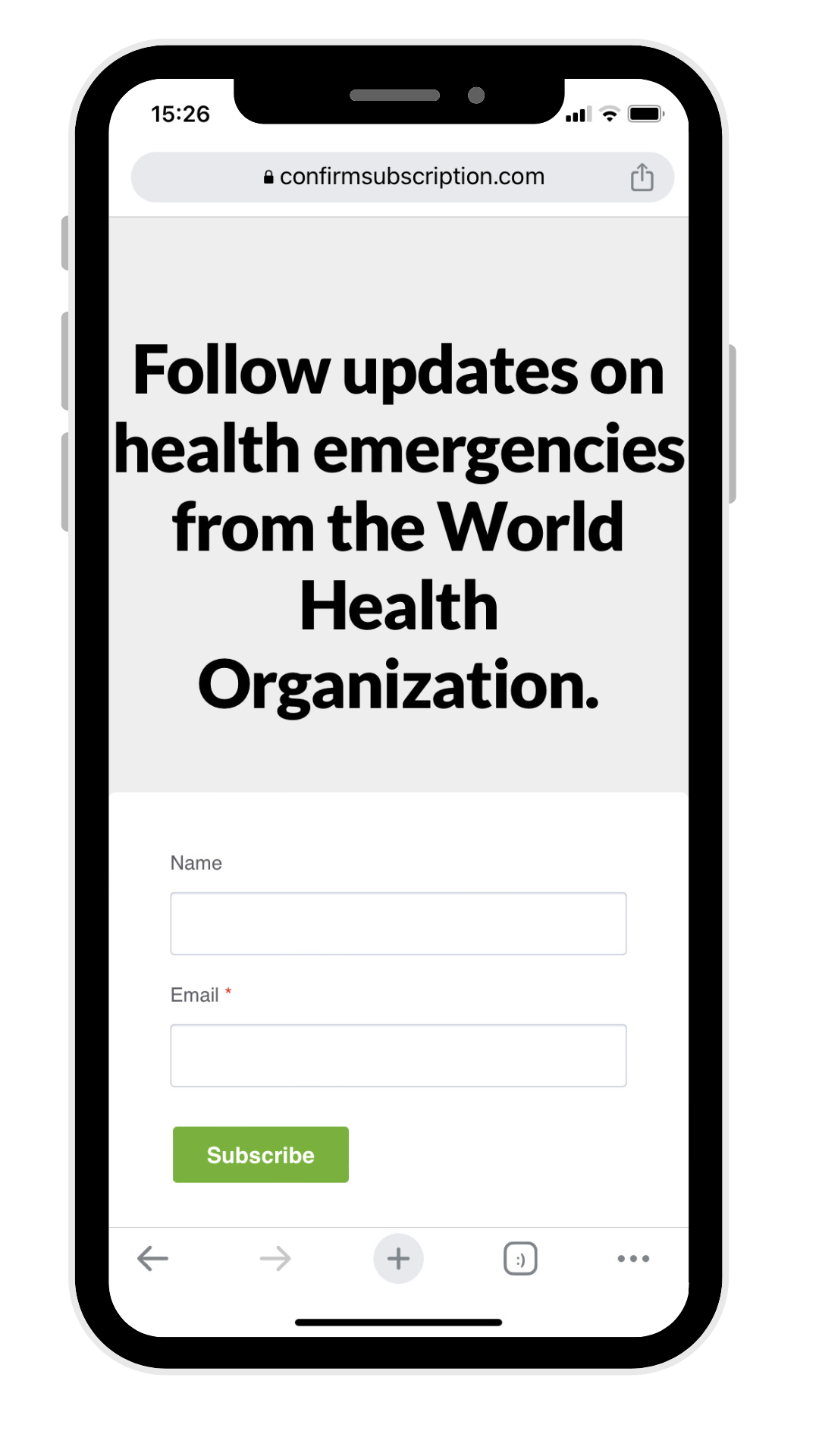 We can't deny that smartphones have become almost an extension of their users' limbs. Your forms need to be mobile-friendly to avoid losing a lot of prospective email subscribers.
Mobile-friendliness is about more than form layout. You must ensure that your forms conform to Google's standards for mobile-friendly designs to improve your website's rankings. So, ensure that all your forms, including pop-ups, are compatible with mobile devices.
Learn how we increased traffic by over 40%, and conversions by over 100% for an ecommerce client.
Read the Case Study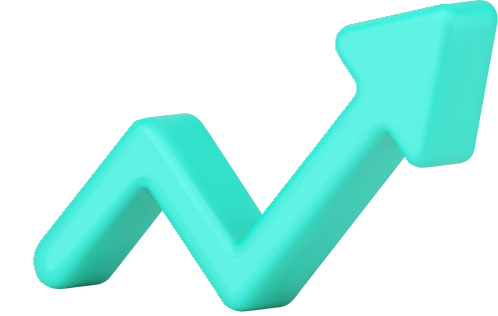 Top 3 email capture tools for maximum performance
Email capture tools will help you expand your email list, boost sales, and lay the groundwork for you to spread the word about your brand and foster customer loyalty.
Here are the best three email capture tools to get you started:
1. WPForms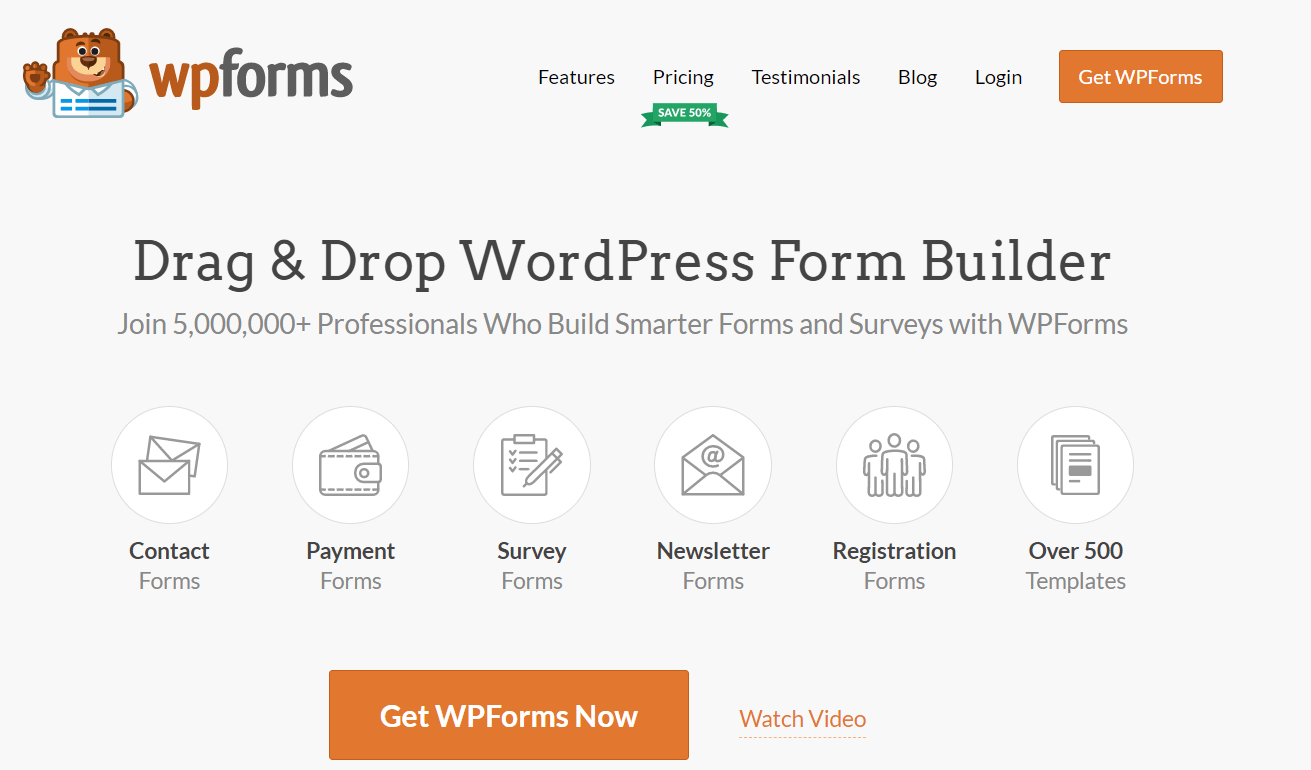 WPForms is a powerful email capture plugin for WordPress. It allows you to make various forms, from email signup forms to payment forms to polls and surveys. You can also configure each form to automatically collect email addresses and add the data to your customer relationship management (CRM) system.
WPForms supports conditional logic, allowing you to display fields that differ depending on the user's selections. You can tailor the questions in a survey form to the respondent's stated interests, such as in beauty or cuisine.
In addition, you can use this tool to integrate your website with GetResponse, Active Campaign, Salesforce, MailChimp, and other platforms.
2. LiveChat

LiveChat is a leading live chat application and email capture tool. It allows you to integrate a real-time chat window into your website, making it simple for visitors to get answers to their problems. The result might be a significant increase in sales.
With LiveChat, you can require a user's name and email address before they can begin a chat session. If you don't have a live customer service representative available, they can quickly answer the user's question by email when they're back online.
Best of all, LiveChat works in tandem with other cutting-edge platforms, like ChatBot.com. It paves the way for developing intelligent chatbots that provide instantaneous responses to user queries. It also offers conversational interfaces to collect email addresses, which you can send to an email marketing or CRM platform.
2. OptinMonster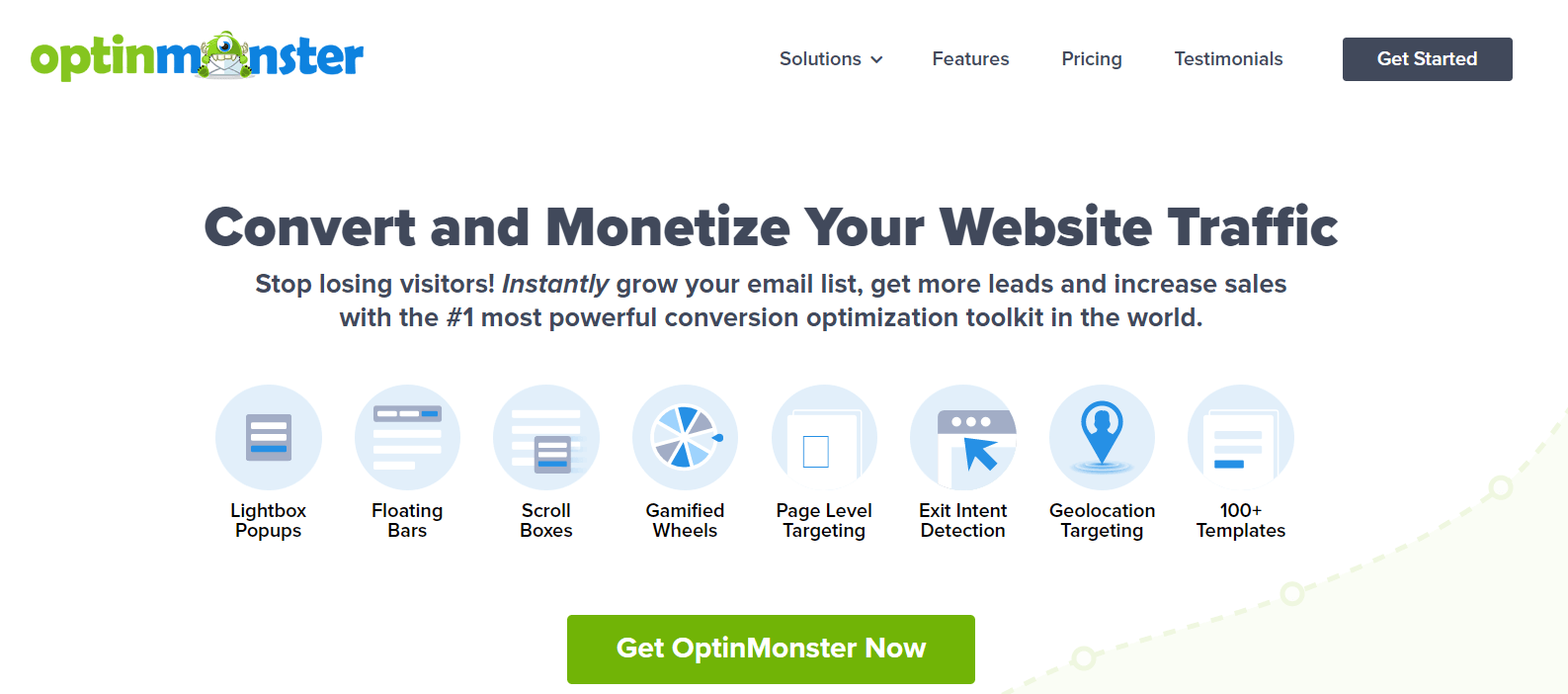 When it comes to lead and email capture tools, OptinMonster is tops. It encourages site users who are about to leave to provide their email addresses instead, increasing the number of potential leads you may generate from your current traffic.
This robust tool allows you to develop various high-converting interactive lead forms, such as pop-ups, floating bars, slide-in scroll boxes, inline customized lead forms, game-based spin-to-win opt-in forms, and more.
The most valuable aspect of OptinMonster is that it allows you to display the optimal message at the optimal moment to maximize conversions. One option is to utilize OptinMonster's Exit Intent® technology to determine when a visitor will leave your site and display an appropriate lead form pop-up.
Time to Level Up Your Sales
Our long list of services helps you grow every aspect of your business with marketing strategies that are proven to increase bottom-line metrics like revenue and conversions.
In the past 5 years, we've managed more than 12.9 MILLION transactions across our client base.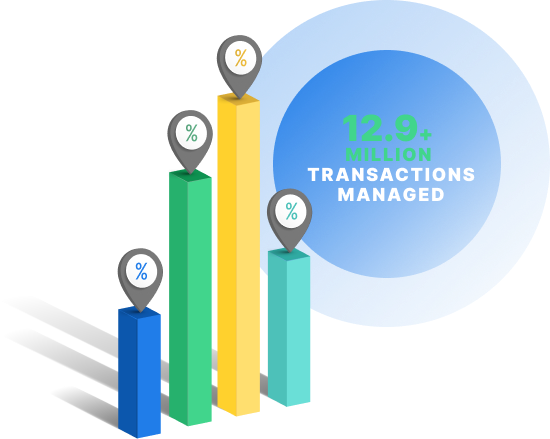 Capture more sales with email lead nurturing services
Depending on the complexity of the purchase, it may take weeks or months for a client to choose your company and become a paying customer. Staying in touch with potential clients over time is essential, and one of the best ways to nurture leads is via AI emails.
With over 25 years of expertise, WebFX is a reliable option for lead nurturing. When you partner with us, our knowledgeable team of over 500 experts collaborates with you to attract, engage, and close more sales for your business.
Ready to begin your email capture and lead nurturing campaign? Contact us online or call 888-601-5359 to chat with an experienced strategist about how we can elevate your email marketing efforts.
Sina is a marketing expert who specializes in SEO, AI, and digital marketing content. With over five years of experience, she's written hundreds of pieces, spanning a variety of topics and industry niches. She loves combining her strong eye for detail and passion for storytelling in her work. You'll find her fruit picking or horse riding at the local farm when she's not writing.

WebFX is a full-service marketing agency with 1000+ client reviews and a 4.9-star rating on Clutch! Find out how our expert team and revenue-accelerating tech can drive results for you! Learn more
Try our free Marketing Calculator
Craft a tailored online marketing strategy! Utilize our free Internet marketing calculator for a custom plan based on your location, reach, timeframe, and budget.
Plan Your Marketing Budget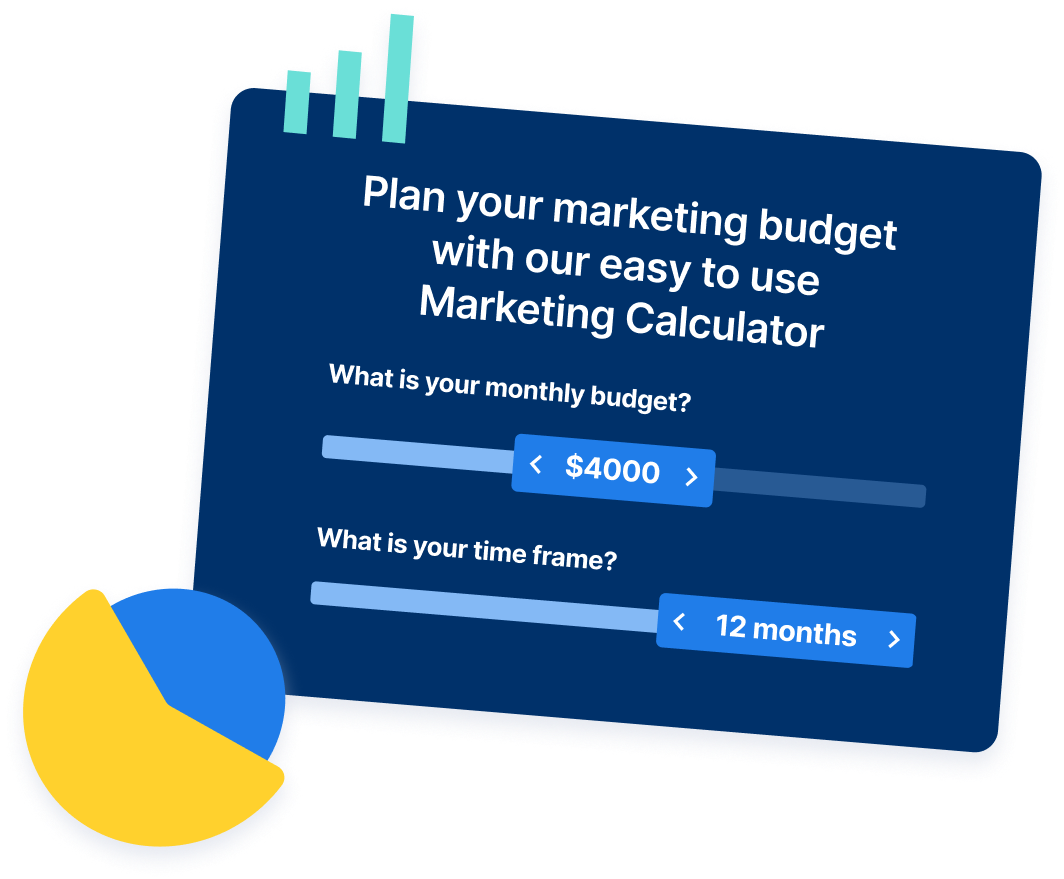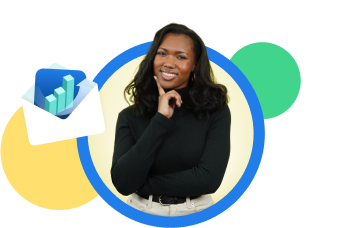 Looking for More?
Get expert ideas, industry updates, case studies, and more straight to your inbox to help you level up and get ahead.
"*" indicates required fields
Try our free Marketing Calculator
Craft a tailored online marketing strategy! Utilize our free Internet marketing calculator for a custom plan based on your location, reach, timeframe, and budget.
Plan Your Marketing Budget