Explainer videos can help you make lasting connections with potential customers, so you should definitely consider using them in your business's video marketing strategy. Video itself is a great medium to capture your audience's attention. It also captures Google's attention. Video makes your pages 53 times more likely to appear on the first page of Google results. Plus, video marketing statistics show video has the potential to increase brand recognition, boost search engine optimization, and influence purchase decisions. What are explainer videos? How do explainer videos fit into all of this? I'll tell you! Click here to get started with explainer videos for your business!
What is an explainer video?
An explainer video is a short marketing video (usually less than a few minutes long) that simplifies the explanation of a complex process, product, service, or other elements of a business.
How do explainer videos work?
Every explainer video uses storytelling. This storytelling enables brands to:
Address a common customer pain point.

Introduce your business, product, or service.

Explain how your business, product, or service will address the pain point.
Here's an example of a virtual medical care explainer video. Ted, the main character in the video, runs a business and doesn't have time to go to the doctor when he's sick. He needs care at the touch of a button. He stumbles upon Virtual Doctor App that gives him access to doctors 24/7. With Virtual Doctor App, Ted can just sign-up, choose a time slot, and see a doctor at a time that works best.
As a result, Ted downloads the app. The video encourages other users to be like Ted to make their healthcare easier. While not every explainer video needs to follow that format, this format is the most common option for businesses. When you create explainer videos, create your videos with your customers in mind. Knowing your target audience, your products, and your business goals can help you put together an engaging video that drives conversions on your website.
Independent research from Clutch has named WebFX the
top SEO company

in the United States.

Clutch has personally interviewed more than 250 WebFX clients to discuss their experience partnering with us.

Read More Clutch Reviews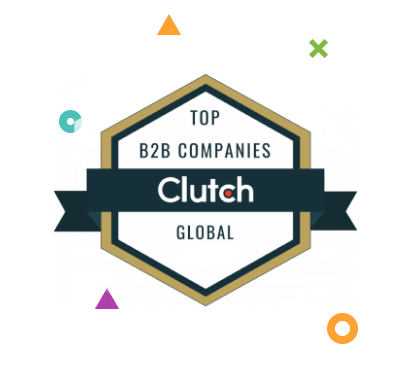 Different types of explainer videos
Before getting into how to make an explainer video, it's important you know the different types of explainer videos. Most of these videos fit into two major categories: animated explainer videos and live-action explainer videos.
Animated explainer videos
Animated explainer videos use different animated elements, like motion graphics and text, to explain an aspect of your business. If you grew up watching cartoons and animated movies, then you know that there are a lot of different styles of animation.
A few of the different styles of animation you'll see in explainer videos are:
Motion graphics animation:

Adding motion to a mix of images and text to tell a story.
Character animation:

Using

animated characters to tell a story.
Whiteboard animation:

Illustrating points with animated whiteboard drawings.
Kinetic typography:

Animating text in unique ways to explain a concept.
Live-action explainer videos
Live-action explainer videos use an actual person in a real-life setting to explain an aspect of your business. They're basically like commercials on television.
If you're a fan of live-action videos, you still have plenty of options to make your video unique.
You'll need to choose things like the right setting and spokesperson to represent your business. A really popular live-action explainer video is this one from Dollar Shave Club:
In the video, Dollar Shave Club wraps up its products and values with a perfect little comedic bow on top.
Crowdfunding explainer videos
Crowdfunding explainer videos can be animated or live-action. Sometimes, they are a combination of both.
A well-done explainer video can result in major donations for the campaign. Here is a great example of a crowdfunding explainer video:
How to make an explainer video
Producing an explainer video—or any video, for that matter—can seem a little scary if you don't have a lot of experience, but following this outline can help simplify the video production process.
1. Create an action plan for your video
An action plan can help you stay focused on what you want to accomplish with your video. Your goals in the beginning stages of the explainer video production process will help inform every decision you make, from the messaging in the script to the style of video you choose. First, take time to figure out what aspects of your business you want to feature by asking:
Which product, service, or process do I want to explain?

What problems does my audience need help solving?

How does my business, product, or service fix those problems?

What makes my business and its offerings unique?
Next, ask yourself how you can communicate those different aspects of your business to your audience:
What do I want people to do after watching my video?

What tone does my company use when communicating?
Finally, take time to map out the logistics of your video by asking:
When do I want this video to go public?

Where will I share this video?

How long will my video be?

What's my budget?
Once you have a solid understanding of your goals, you're ready to move to the next step.
2. Research examples of some of the best explainer videos
Take a look at your direct competitors. Do any of them use explainer videos in their marketing strategies? If so, what do they do and say in the videos that you like, and what can you do better? Besides researching your competitors, it's very helpful just to see the different kinds of explainer videos out there. Head over to YouTube and search for different types of explainer videos (and scroll to the beginning of this blog post for a few examples). Google explainer videos for other companies in your industry to see what other people have done before you. If you want to go further, you can research explainer video companies and look at their portfolios to get ideas. You might even find an explainer video production company you want to hire.
3. Evaluate internal resources for producing an explainer video
Once you've landed on a style for your video, you must determine how to produce your video. If you have someone in-house who can create your video or access to video creation platforms, great! Move on to the next step. Just know that a lot of planning goes into any video, especially if it's animated.
Can you set aside a few weeks or more for someone to focus on one video? If you don't have the internal resources to put together a video, consider hiring a video production agency (like WebFX!) to do it for you. Different agencies offer unique benefits.
One agency might be better with customer service, while another takes less time to create your video. Some might be all-around great to work with and will provide you with the best experience! If you found a style of video you like online, and know the agency that created it, find reviews of the agency (if they exist) on sites like Clutch to see if they'd be a good fit for your business.
4. Create a script for your explainer video
This step of the explainer video production process depends on who creates your video. If making the explainer video yourself, you'll write the script. You can use your goals to shape your script. If working with an agency, you may or may not need to write the script yourself. Some agencies may require you to write a script, while others will ask for some basic information about your business and goals, then write the script for you. No matter which direction you go, keep your goals and the story you want to tell at the top of your mind.
5. Run your video concept by third parties
Nothing is worse than completing a project and learning that nobody understands your vision. Before you move into the production stage of your video, get feedback from people who aren't directly working on your video project. It helps if the people who give feedback are in your target audience. Whether it's a friend, your mom, a local business owner, or a customer, feedback is a valuable step in the video creation process that can save you time and money.
6. Make your explainer video
This step is a pretty obvious next step in the process. Once you've finalized your concept, give it life! The typical production process after the script is finalized includes:
Storyboard creation:

Visualize the different scenes in your script.

Audio recording and editing:

Create a voice over, sound effects, and choose the right music.

Graphic design and animation:

Create and add motion to the graphic elements of your video.

Shooting the video:

Record any live-action elements you need.

Revisions:

Tweak the video to meet your specifications.
The process can vary depending on what you choose for your explainer video type and who you work with, but it doesn't stray too far from those steps. If creating an animated video yourself, you can choose from a variety of online explainer video production software to make your video production a lot simpler. If you're an expert animator, there's also more advanced video editing and design software you can choose from.
7. Share your explainer video
Last but not least, share all of your hard work with your audience. Add your video to your website, upload it to YouTube, share it on social media, send a link to your email subscribers, or put it wherever your audience will watch.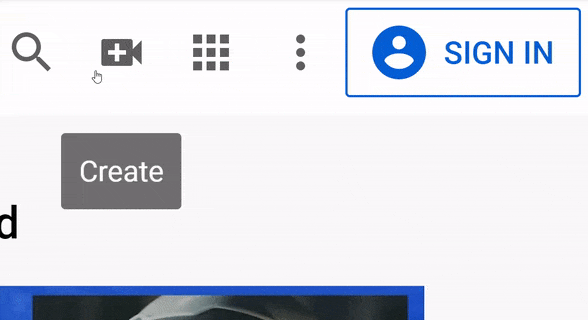 As they say in Hollywood, that's a wrap!
If you're ready to start growing your business with video production, WebFX can help!
Our video team can put together engaging video content that grabs the attention of your target audience. Don't hesitate to give us a call at 888-601-5359 or contact us online to get started with explainer videos for your business.
WebFX Careers
Join our mission to provide industry-leading digital marketing services to businesses around the globe - all while building your personal knowledge and growing as an individual.