With over one billion voice searches conducted each month, voice search has become one of the fastest ways for people to find information. As devices like Google Home and Amazon Echo make their way into more homes, voice search will continue to grow. If your business isn't adapting to the search by voice trend, you're missing out on valuable leads and revenue.
On this page, we'll discuss five reasons to optimize for voice search and how to get started. Just keep reading or call us today at 888-601-5359 to speak with a strategist about our voice search and featured snippet optimization plans.
Good agencies have more than 50 testimonials.
Great agencies have more than 100 testimonials.
WebFX has over 1000+ glowing client testimonials.
See What Makes Us Stand out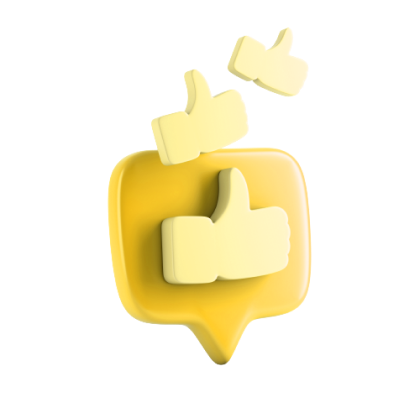 5 reasons to optimize for search by voice
So, why should you make voice search optimization part of your marketing strategy? Let's take a look at five reasons why you should optimize for voice search.
1. It helps you reach more customers
Over 1 billion voice searches occur each month via mobile and voice search devices. If your site isn't optimized for voice searches, you're missing out on leads and revenue. To maximize your online potential, you need to leverage voice search optimization.
These searches drive conversions, too. Voice search drives more than $2 billion in sales — and making voice search optimization part of your strategy will help you sell more and boost revenue. If you need a reason to optimize for search by voice, this is one of the biggest ones.
People are already conducting voice searches to find business, products, and information. If you optimize for voice search, you'll help your business connect with more users to drive results for your business.
2. It's predicted to keep growing
You want to stay on top of the latest marketing trends, but it's easy to be skeptical about how long trends and new technology will remain popular. Since voice search is an up-and-coming trend, you might wonder if it's worth the investment. Good news!
Voice search is projected to continue growing in popularity and usage. Search by voice is expected to drive over $40 billion in sales by 2023. As voice search technology gets better at recognizing what people want, more people will use devices like Google Home and Amazon Alexa to find places and products.
Brands that adopt voice and visual search could grow their digital commerce revenue by 30%! Your business has the potential to flourish as the voice search trend continues to grow.
3. It improves customer experience
Your customers are the heart of your business. You want to provide them with the best experience so they will choose your business and keep coming back to it. Search by voice can help you improve your customers' experience.
Voice search allows your audience to get information fast and easy. In today's world, people are constantly busy or on-the-go — and voice search makes their lives and information searches easier. They don't have to figure out how to type a search query to get relevant information.
Instead, they simply ask Google a question and wait to hear the answer. These devices allow for hands-free searching, which customers love. It allows users to multitask and ask questions while they're in the middle of other tasks.
When you provide them with valuable answers quickly, it makes their experience better. Users can also get information quicker by conducting a voice search instead of pulling out a phone, tablet or laptop and typing in the search query. Search by voice is an easy way for your audience to access information — and it provides them with a positive experience.
When you optimize for voice search, you'll improve the customer experience by quickly and easily providing your audience with the information they need.
4. It drives traffic to your website and business
You may not think that voice search drives traffic for your business, but it does. When a user searches by voice, the voice search device will provide them with a link to your website if it pulls the information from one of your pages. Then, leads can visit your site to get more information and learn about your business.
Let's say you conduct a voice search looking for information on how to unclog a toilet. A Google Home device will provide you with a quick tidbit of information on how to unclog the toilet and will follow up by letting the user know that they can find a link to the website in their Google Home app. If people want more information or to go back and look at the steps again, they have a direct link to your website.
It helps drive traffic to your website. Voice searches drive people to visit your business too. More than 55% of users use voice search to find local businesses.
This means that if you want to drive more local traffic, you need to adopt voice search optimization.
5. It impacts your SEO
If you currently use search engine optimization (SEO), it's important to note that voice search impacts your SEO. Voice search changes the way people search and impacts how people find your business online. When users conduct a voice search, the device tries to pull information from the featured snippet in the search results (if there is one).
In fact, 50% of voice search results rely on a featured snippet to provide users with information. So, how does this impact your SEO? When you create and optimize site pages, you'll want to make them featured snippet-worthy.
There isn't any way for you to perfectly optimize your way into the featured snippet, and you can't buy a featured snippet position. To increase your chances of appearing in the featured snippet, you'll have to structure content to answer a question directly. Let's say you own a bakery and you created an article about how to successfully substitute healthier ingredients in recipes.
If someone asks the question "What's a vegan substitute for eggs in baking," you should have a paragraph in your text that answers that question. You may structure it like:
"If you're looking for a vegan substitute for eggs in baking, chia seeds are a great alternative. Just place 1 TBSP of Chia seeds in 3 TBSP hot water to replace an egg in your recipe.

Let the mixture sit for 15-20 minutes before incorporating it."
This paragraph answers the user's question directly and tells them they can use the chia seeds in their recipe. Providing direct answers will make your information more likely to be read through a voice search device or appear in the featured snippet. Appearing in the featured snippet is good for your SEO campaign too.
People are more likely to click on a featured snippet because it appears at the top of the search results and answers their questions directly. Voice search optimization can help you appear in more featured snippets, which will drive more traffic to your website.
How to optimize for voice search
Now that you know why you should invest in voice search, it's time to look at how you can start optimizing for voice search. Here are four ways to help your site appear in more voice search queries.
1. Optimize for long-tail keywords
Just like traditional SEO, you'll want to rank for long-tail keywords in voice search SEO. These keywords contain three or more words. When users conduct searches on voice search devices, they're going to conduct specific queries.
These users want to find products, services, or information that fits their needs best. For example, let's say someone searches for a women's blue raincoat. When the person searches by voice, they will ask "Where can I buy a women's blue raincoat?" If you sell women's raincoats, you want your products featured in the voice search results.
So, you'll need to create content that targets the long-tail keywords and phrases people search to find your offerings.
2. Focus on content that answers common questions or create FAQs
Users search by voice to find information, and you want to provide content that answers their questions. You can help more people find your content and information by creating content that answers common questions or creating FAQ pages. Creating content that answers common questions is a great way to provide your audience with all the information they need.
Answer the "what," "why," and "how," questions to reach more voice searchers. Let's say you're an organic lifestyle company. What types of questions would your audience ask about your business or products?
Some questions might include:
Why should I adopt an organic lifestyle?
How do I start an organic lifestyle?
What is organic living?
What benefits come from going organic?
Why do people choose to live an organic lifestyle?
What qualifies as organic?
To reach voice and traditional searchers, you would want to create content to address these questions and topics that interest your audience. You could also answer all these questions in an FAQ too. Some people may not understand organic living or how it works.
An FAQ page provides them with all the information they need and serves as a great place for search engines to pull featured snippets!
3. Optimize for slang words and regional phrases
When people conduct voice searches, they use different words and phrases than when they conduct traditional searches. If you want to optimize for voice searches, you must optimize for how people search verbally. First, you must optimize for the question structure.
When people conduct verbal searches, they phrase queries as questions most of the time. Someone may type "places to buy camping equipment" in the search bar, but verbally say, "where can I buy camping equipment?" You'll also want to optimize for slang words and phrases people use when searching verbally. For instance, someone may type "Coca-Cola drinks" as a search query but say "Coke drinks" when searching by voice.
These are small differences, but they have a substantial impact on your ability to appear in voice search results. It's also important to optimize for regional dialect too. Take Subway as an example.
People across the nation call their subs something different depending upon the region. Some people may call it a sub, sandwich, grinder, or hoagie. Because of this, Subway needs to optimize their campaigns to appeal to the region they're targeting and match dialects people use in that area.
By optimizing voice search for slang and regional phrases, you'll help your business appear in more voice search queries.
4. Test out your optimizations on a voice search device
When you optimize your site for voice search devices, you want to know your optimizations work. The best way to test effectiveness is to utilize a search by voice device to help you see if your optimization is a good idea. You can conduct a Google voice search to help you see how Google currently answers a question.
Let's go back to the piece on organic living. You're creating a blog post on organic living and you're optimizing for all the types of questions people can ask (what, when, how). You can ask a search device, "Why do people go organic?" and see if your site gets featured.
In this case, the voice search device pulls an answer that focuses on how organic products are free from pesticides and toxins. You can then add that information to your post to capture the voice search result spot. Testing on a voice search device allows you to see how companies currently structure content to appear in these search results and how you can do it better.
It's a great way for you to gain a better understanding of how to optimize for voice searches.
93% of WebFX customers are extremely satisfied with their digital marketing results.
"Working with WebFX, everything is very organized and strategic. We're only a year into our partnership, and our expectations have definitely been met."
View More Client Testimonials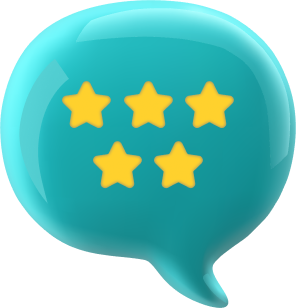 Start optimizing for voice search today
Search by voice will continue to grow as devices become more sophisticated and integrated into everyday life. To keep your business up to date with the latest technology and changes, you must optimize for voice search. At WebFX, a leading search marketing agency, we know how to help businesses integrate voice search and featured snippet optimization into their marketing plans.
With a team of over 500 experts, you can count on us to deliver a voice search optimization campaign that helps your business drive more online and offline traffic. If you're ready to see what a strong voice search optimization campaign can do for your business, contact us online or call us today at 888-601-5359 to speak with a strategist about creating your customized voice search campaign.
How is your website's SEO?
Use our free tool to get your score calculated in under 60 seconds.
WebFX Careers
Join our mission to provide industry-leading digital marketing services to businesses around the globe - all while building your personal knowledge and growing as an individual.