Ensuring that your business has a presence on social media is crucial — it's a foolproof way to build brand awareness and encourage customer loyalty. But did you ever think that social media traffic can translate to website traffic? Website traffic is one of the most important marketing metrics out there, simply because a visit to your website is one of the first steps in the marketing funnel. That said, traffic from social media can help increase your website traffic — and therefore, it's another important part of your marketing campaign.
On this page, we'll talk about why traffic from social media is crucial to your marketing campaign and how to increase your social media traffic. While you're reading, don't forget that WebFX is a full-service digital marketing agency that offers social media marketing, social media advertising, and everything in between. If you're looking for a social media expert you can trust to build social media traffic, WebFX is here for you!
Contact us online or give us a call at 888-601-5359 to learn more!
74% of people use social media when making a purchasing decision.
Make their decision easy with a stellar social media presence. See how your brand can level up by requesting a no-obligation proposal today.
One of our experts will be in touch within 24 hours!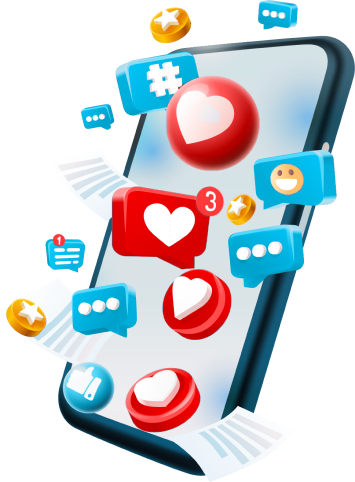 The importance of social media traffic
As of 2021, 72% of Americans use at least one social media platform. Since nearly three quarters of the American population use social media platforms daily — Facebook, Twitter, Instagram, YouTube, and more are great conduits for website traffic. So, why is social media traffic important?
If you construct your social media strategy correctly, you can turn your social media traffic into website traffic. Over time, website traffic turns into leads, conversions, and revenue. That said, when it's all said and done, you can turn social media traffic into revenue for your business.
How to increase social media traffic
So, since social media traffic creates a domino effect ending in revenue for your company, how can you increase social media traffic?
Here's what we suggest.
1. Cross-promote your social media channels
If you want users to find your social media accounts, you must make them available. Cross-promoting your social media channels in other areas of your marketing campaign will help users find your profiles and help you increase social media traffic. For example, if you're a brick-and-mortar shop, or if you ship goods to customers, you might throw a business card into the bag or package.
On that business card, mention your social media accounts and encourage users to follow you there. Or, if you run an email marketing campaign, link to your social accounts in your signature, or encourage users to visit your social profiles to keep up with the latest news about your company. When you encourage users to visit your social media accounts, that social media traffic can blossom into website traffic.
2. Post on your social accounts often
If users follow you on social media, it's because they're interested in what you offer. That means they expect to see content from you regularly, and if they don't, it's likely they'll forget about your business altogether. That said, be sure to post regularly to your social accounts.
However, users interact with every platform differently, and you should dig into each platform to determine the frequency of your posts. A social media content calendar can help you stay consistent when it comes to posting regularly.
3. Post content that links to your website
When you're pondering how to increase social media traffic, the key is creating plenty of opportunities for users to visit your website via your social accounts. One of the easiest ways to get users to visit your website via social media is to post content links to your website. An example of this would be linking to blog posts on your site or linking to your "About Us" page.
And as a side note, be sure to create an engaging title for the post or link to encourage users to click. Check out how this photographer provides a link to her latest blog post, which happens to feature her latest photography as well.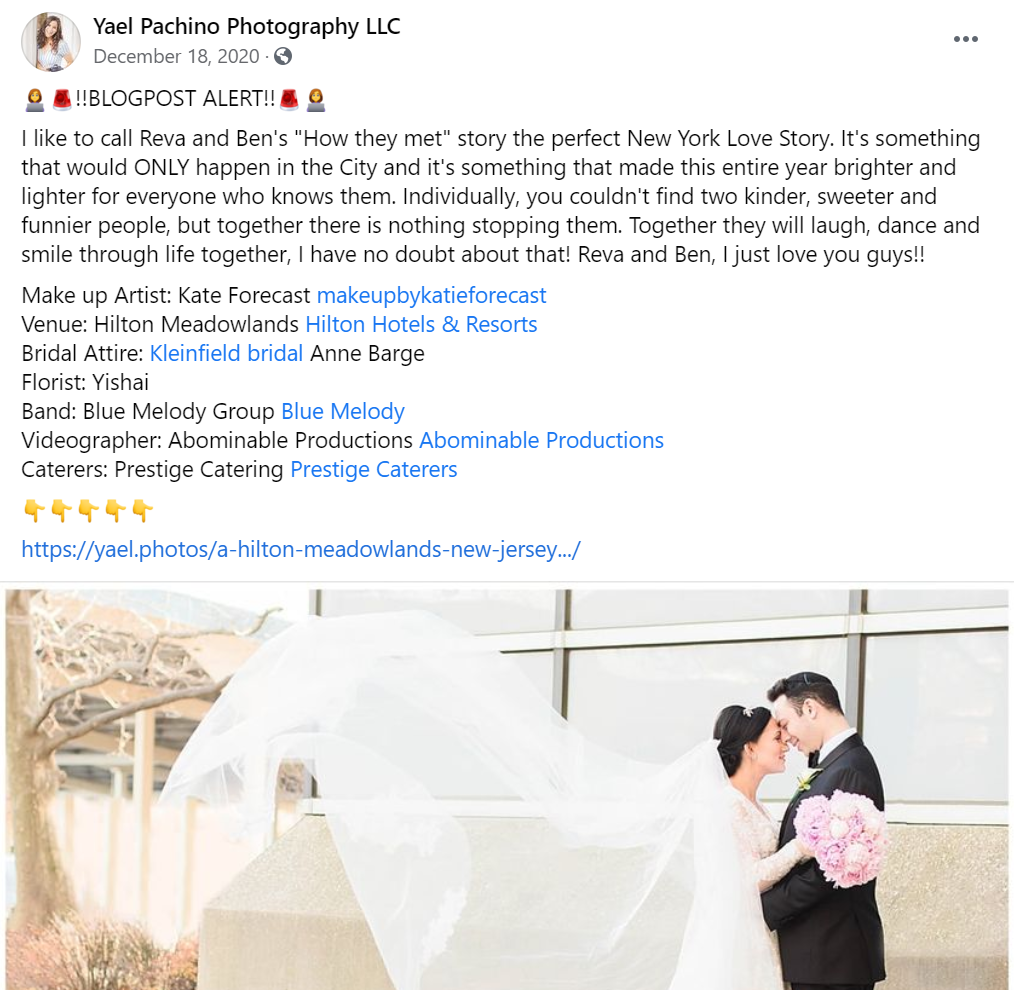 Not only does the content in the post encourage users to click on her blog, but the sneak peek of the photos seals the deal.
4. Run product ads
You can greatly increase your website traffic from social media when you opt to run product ads on a variety of platforms. When users click on ads that you run on social media, they arrive at a landing page housed on your website. Channels like Facebook, Instagram, Twitter, LinkedIn, and YouTube all have advertising options that allow you to link directly to your website.
For example, this CVS ad on Twitter advertises a current BOGO sale that they have going on, along with a link to their website. The link makes it easy for interested users to land directly on the CVS website to take advantage of the sale.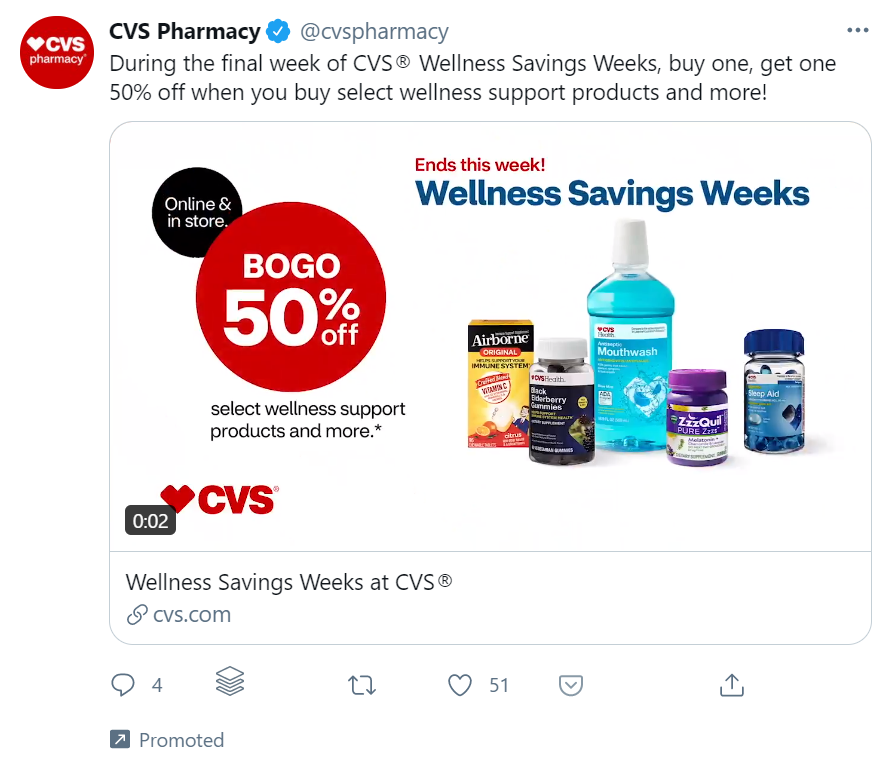 5. Add your website URL to the bio section of each platform
Nearly every social media platform allows you to include a bio that tells users more about your business. This area is a great place to share a URL to your website. Including your URL front and center gives users the opportunity to click directly to your website if they want to learn more.
For example, Burt's Bees links to their website in the "About" section of their Facebook page.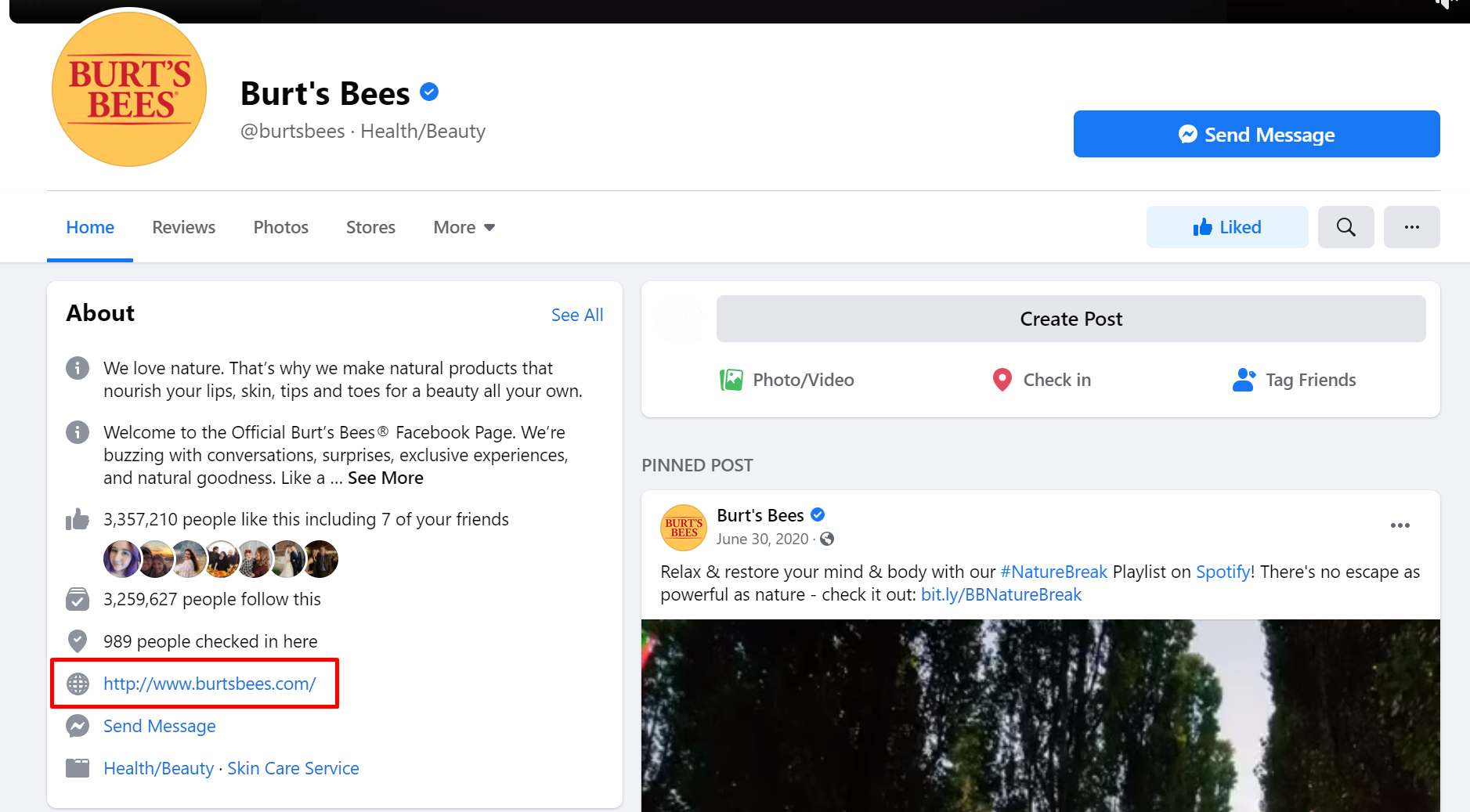 6. Post when your audience is present
Do some research to find out when your target audience hangs out on social media and post your content then. Posting during the peak times that your audience is on social will result in more engagement with your posts — and more visits to your website. Most social media platforms' algorithms keep feeds updated by sharing the latest posts first — so if you post during times that your target audience isn't surfing, your content runs the risk of being buried beneath fresher content.
7. Directly encourage your audience to visit your website
There's nothing wrong with telling your audience exactly what to do, and in this case, that means telling your audience to visit your website. This encouragement could be paired with a:
Special offer on a product or service
New perk
Sign-up opportunity
New blog post
For example, Apple gets users to their website by encouraging them to apply for an Apple Card.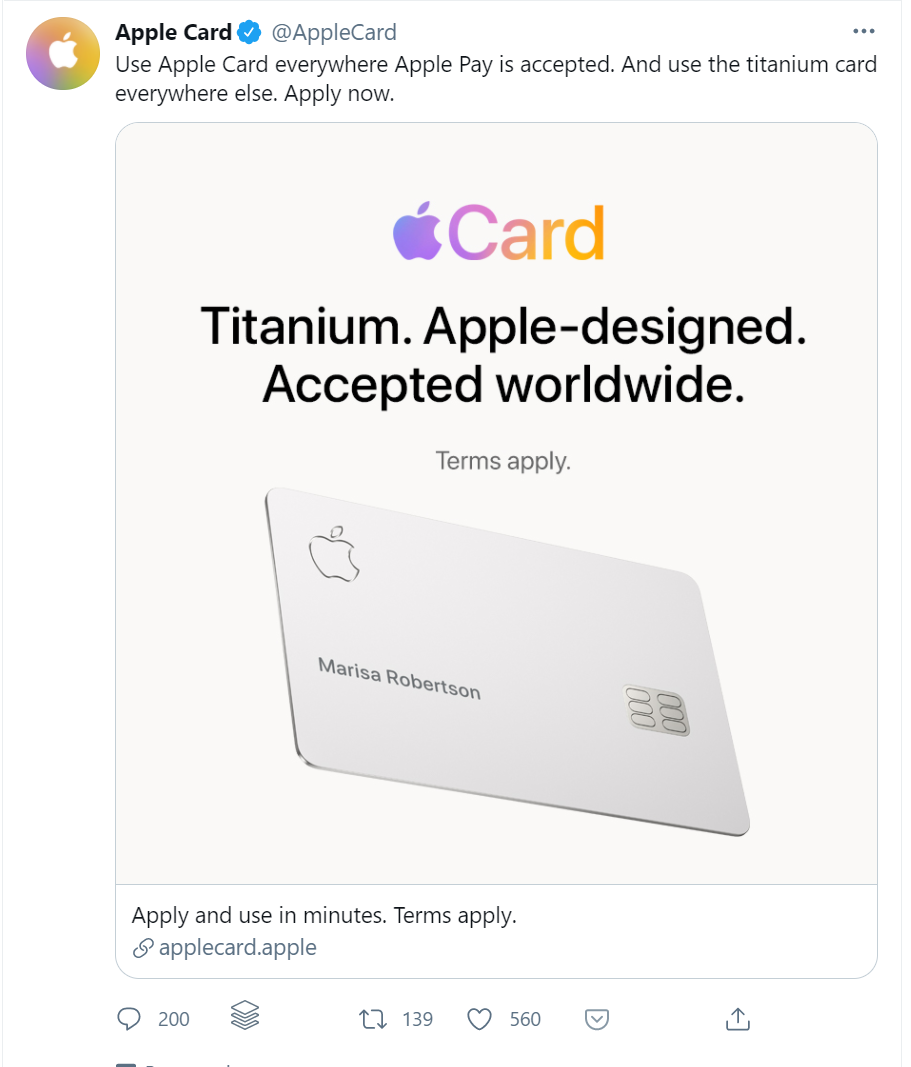 8. Engage with your audience
Engaging with your audience in any way will help build trust and help your followers see you as more humanistic. This interaction, in the end, will make them more likely to purchase products from you — which requires them to visit your website. Engage with your audience in the comments section of your posts by replying to their thoughts.
You can also do so by posting questions on your posts that encourage them to engage. You should also be sure to answer direct messages in a timely manner to increase user trust and loyalty.
Not happy with your social media engagement?
We've got just the blog post for you.
Read the Blog Post & Watch the Video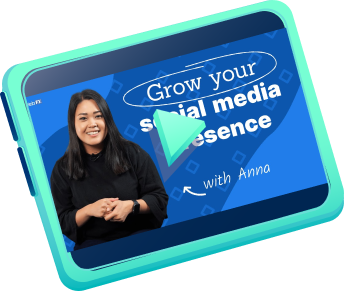 Increase your social media traffic with the help of WebFX
If you want to see a real increase in your social media traffic, WebFX can help.
We've published more than 165,000 client social posts and have more than 500 digital marketing experts that bring fresh, educated social strategies to the table. Our social media marketing services are not cookie-cutter, and we'll help you build client trust, increase social media traffic, and improve your customer base. If you're ready to get started, contact us online or give us a call at 888-601-5359.
BONUS READING: 14 Hot Takes About Social Media Etiquette
Get posts by email
Join 200,000 marketing managers and subscribe to Revenue Weekly!
"*" indicates required fields
WebFX Careers
Join our mission to provide industry-leading digital marketing services to businesses around the globe - all while building your personal knowledge and growing as an individual.