What Is a SEM Campaign? (Plus 7 Tips for Launching Yours)
Did you know that shoppers who click on ads are 50 percent more likely to purchase? With online ads, your business can reach and secure high-value shoppers and leads, which is why search engine marketing (SEM) campaigns are becoming a must-use strategy.
If you're new to SEM campaigns, don't worry. This handy guide provides all the information and advice you need to launch a successful campaign for your business. Plus, it answers some of the most common questions about SEM.
For questions about professional ad campaign management, contact WebFX. With 25 years of history, plus 500+ digital marketing specialists, our search engine marketing agency have the experience to help your business launch a competitive, performance-driven SEM campaign.
Talk with an award-winning strategist by contacting us online or calling 888-601-5359!
Time to Level Up Your Sales
Our long list of services helps you grow every aspect of your business with marketing strategies that are proven to increase bottom-line metrics like revenue and conversions.
In the past 5 years, we've managed more than 12.9 MILLION transactions across our client base.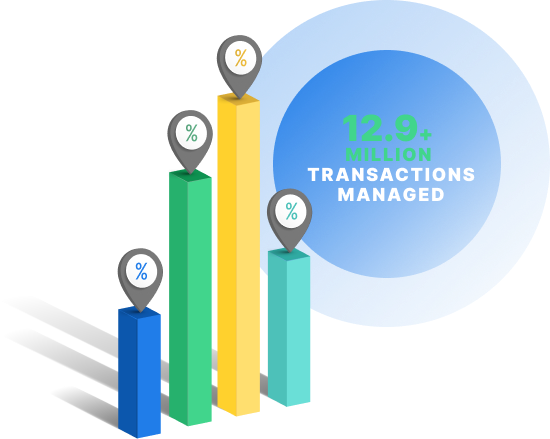 What is a SEM campaign?
A SEM campaign is a paid advertising strategy you can use to market your business in search engine results. Companies can advertise in search results to increase website traffic, drive leads, or generate sales. SEM is synonymous with the more common term, pay-per-click (PPC) advertising.
How is SEM different from SEO?
Whether you're new or familiar with digital marketing, it's common to ask about the differences between SEM and SEO. After all, marketers used to see SEO as a part of SEM, which makes sense as SEO and PPC work well together.
Get a brief overview of SEO vs. SEM by watching our short video and reading the content below.
SEM
Improves visibility in paid search results
Targets bottom-of-the-funnel users
Focuses on transactional searches
SEO
Improves visibility in organic search results
Targets top-, middle, and bottom-of-the-funnel users
Focuses on informational and transactional searches
Learn more about the differences between SEO and SEM:
SEO
With SEO, your company focuses on improving your visibility in organic search results. Instead of appearing on page two of search results, which only 25 percent of searchers visit, your business uses SEO to move from page two to page one.
In most cases, companies use SEO to target users in every stage of the buying funnel. Whether they're researching a service or looking for a service provider, your business can create an SEO strategy that targets each of these intents, from informational to transactional.
For many companies, SEO is also an ongoing or long-term strategy. You invest in SEO on a continuous basis to maintain and improve your rankings in search results, which helps your business reach more of your target market. Plus, you avoid the costs that come with promoting your company 24/7.
SEM
With SEM, your company advertises your products and services in search engine results. You earn a prominent spot in search results, which is why businesses earn an average return on investment (ROI) of $2 for every $1 spent on PPC ads.
Since your company pays for every ad click, most SEM campaigns focus on conversions. You want your campaign to drive purchases, sign-ups, phone calls, and more. That's why ad campaigns target transactional keywords, like "buy fridge online."
As SEM requires a monthly ad spend, many businesses use SEM as a short-term strategy.
For example, you may launch an SEM campaign to establish an immediate presence in search results. This move provides your business with instant results. It also supports your SEO strategy, which can take several months to deliver the results you want.
Once your SEO strategy starts to perform, however, your company can modify your SEM campaign. You may, for example, lower your monthly ad spend to increase your budget for SEO copywriting. Or, your business may experiment with other digital marketing strategies, like social media or video marketing.
What is an SEM campaign?
An SEM campaign is an online ad campaign.
You can create an SEM campaign in Google Ads and Bing Ads, as well as on social media networks that allow advertising, like Facebook and Instagram. While SEM focuses on advertising in search results, some marketers extend SEM to include news feeds on social media.
Like any other ad campaigns, SEM campaigns feature the following hierarchy:
Account
Campaign
Ad groups
When you create an SEM campaign, adhere to best practices for campaigns and ad groups.
For example, if you're building an SEM campaign to promote your resort's spa center, then you should make individual ad groups for each spa feature. You may have an ad group for massage services and another for salon services, for instance.
FAQs for SEM campaigns
If you're new to SEM, then you probably have a few common questions, including:
What is the difference between SEM and SEO?
While similar, SEO and SEM focus on different aspects of visibility in search results. With SEM, you focus on your visibility in paid search results. In comparison, SEO targets your visibility in organic search results.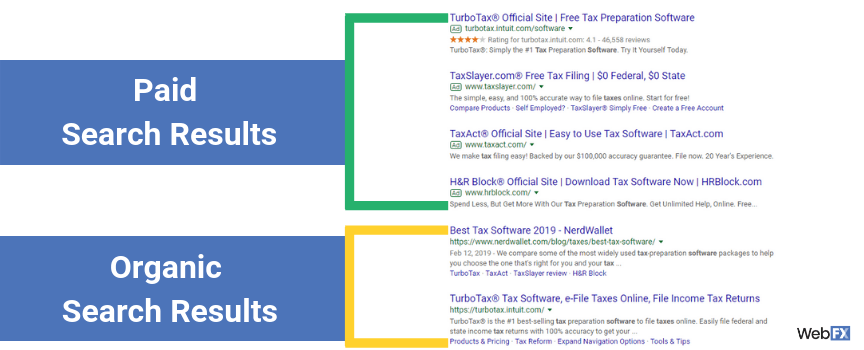 Above, you can see a comparison between SEO and SEM in search results.
Why invest in an SEM campaign?
With an SEM campaign, your company gains several advantages, including:
Visibility in search results
High-quality site traffic
Additional sales and revenue
Better brand awareness
Impressive ROI
And more
You can emphasize the value of SEM campaigns to your company's leadership with the following facts:
If your organization ignores SEM, it can put your business at a severe disadvantage, especially if you don't use SEO. Without SEO or SEM, you can't expect your company to appear in search results, which means you're giving away valuable sales to competitors.
How much does an SEM campaign cost?
Companies can spend thousands of dollars each month on SEM campaigns.
If you're a small-to-midsized business, most companies that size invest around $9000 to $10,000 per month. Depending on your strategy, your team may spend a different amount, which is a perk of SEM. You can set a budget specific to your business.
6 tips for launching your first successful SEM campaign
Looking to use SEM in your ad strategy? Launch your first SEM campaign with these six tips!
1. Research your target audience
Whether you're advertising or marketing your business, you need to know your target market. If you don't know your target audience, it's almost impossible to launch a successful set of ads. That's why your team needs to set aside time to research your ideal client in-depth.
When you research your audience, you want to come away with the following:
Their pain points
Their FAQs
Their demographics
Their shopping habits
Their purchase requirements
Their average spend
Get some insight into your audience with the following strategies:
Survey current or past clients
Review followers on your social media accounts
Reference customer relationship management (CRM) software data
It's worth mentioning that your company won't know everything about your target market. Investing some time into researching your audience, however, can provide your team with a better picture of who your audience is and what your audience wants from your company and its goods.
Additional knowledge about your ideal client also lets you take advantage of advanced targeting options.
2. Use advanced targeting options
Many companies excel at SEM because they use advanced targeting options in their SEM campaigns.
In Google Ads, for example, your company can go beyond demographic information and narrow your audience by their past behavior, topics, interests, and more. You can even remarket to users that visited your website.
Per best practices, your business should launch your SEM campaign with minimal targeting. As you gain campaign data, then you should implement those advanced targeting options to narrow your target audience.
For example, you may discover that users in a specific age group click on your ads. They don't, however, convert. In response, your team modifies your SEM campaign to exclude that age group and improve your campaign performance.
If you want your target audience to notice your ads, as well as act on them, then you need to write compelling ad copy. This kind of copy grabs the attention of your audience. It also speaks to their wants, pain points, and questions.
In addition to touching on your audience's needs, your copy should also highlight the unique selling points (USPs) of whatever you're promoting, like a product or service. That way, you can convince users that you offer the best solution to their problem, question, or need.
Before you create your SEM campaign, as well as ad groups, check the ad copy requirements on the advertising platform. For example, if you advertise on Google Ads, you often have a 30-character limit for headlines and a 90-character limit for descriptions.
3. Follow best practices for ad structure
Companies looking to launch their first SEM campaign often break away from best practices for ad structure. You should create an ad campaign with related, yet different ad groups. This approach follows industry standards, plus makes campaign management easier.
As an example, an ecommerce store may create an ad campaign for sneakers and socks. The sneakers campaign features two ad groups, one group for red sneakers and another group for yellow sneakers. Meanwhile, the sock campaign features ad groups for knee-high, ankle, and crew socks.
This organization is what your company wants to mimic.
4. Run ad experiments
In Google Ads, as well as other advertising platforms, you can experiment with different versions of your ads. Use experiments to your advantage. Before you make radical changes to your ad copy, for instance, run a test to see how those changes would impact that ad group's performance.
This feature allows your team to make informed decisions about your SEM campaign. You're relying on data, rather than hunches to determine your next campaign optimization. With this approach, you can make a significant and positive impact on the performance of your ads.
For the best results from your tests, let your experiments run for a few weeks before making a decision. In some cases, you can determine earlier if a change works, like if you have a large audience or make a significant change, like to location targeting.
5. Leverage ad extensions
Ad extensions can also improve the performance of your SEM campaign. When you include an ad extension, you provide users with additional information about your business, like your phone number, rating, and website URL.
If you decide to use ad extensions in Google Ads, you must achieve a certain ad rank for them to appear. Your ad rank gets calculated by evaluating your bid, as well as expected landing page experience, ad relevance, and expected click-through rate.
That's why it's essential for your team to research your audience, leverage targeting options, and write compelling ad copy. These actions can all impact the relevance and click-through rate of your ad, which has a significant influence on the overall performance of your SEM campaign.
6. Create a stunning landing page
When you create ad groups for your SEM campaign, you provide a landing page for your users. A landing page is where users go or land when they click on your ad. While you can use a preexisting page as a landing page, many companies create custom landing pages for their ads.
For the best results from your SEM campaign, build a landing page that:
Provides an intuitive, easy-to-follow user experience
Loads in two seconds or less
Features a specific call-to-action
You can test the performance of your landing page beforehand by having friends, family members, and colleagues visit the page. Their feedback can help your team discover missteps in the landing page's design and provide the optimum experience to users that click on your ads.
We foster and form long-term partnerships so that your business has long-term results.
Over 90% of WebFX clients continue partnering with us into year 2 of their campaign.
Hear from Our Happy Customers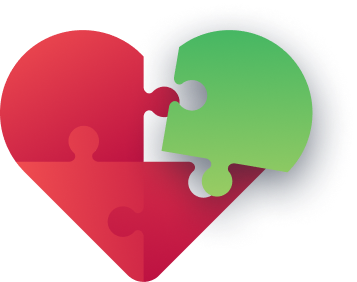 Want to improve your SEM campaigns?
Launching a successful SEM campaign isn't easy.
That's why many businesses choose to partner with an experienced SEM management agency, like WebFX. With 1000+ campaigns managed, as well as $3,021,182,299+ generated in revenue for clients, we're a trusted choice.
Let our team of 500+ digital marketing specialists help by contacting us online today.
Need immediate assistance? Call us at 888-601-5359 to chat with an experienced strategist!
Earn a 20% greater ROI with WebFX