Marketers are constantly looking for channels where they can reach the consumers and businesses most likely to purchase from them. Search engines give them nothing but interested prospects.
Since search engine users are already actively looking for information and products, the only sites that appear in front of them are those that provide relevant pages. This makes search engine marketing, or SEM, a good strategy for companies across all industries.
While SEM services help put you in front of people who are actively looking for your product and services, it does the same for every one of your competitors. If you want to stand out amid this crowded field, you have to do more than just have a website.
There are a few tactics you can use to improve your rankings and increase your traffic. Keep reading if you want to learn more, and give our search engine marketing agency a call at 888-601-5359 if you need help launching and managing your SEM campaigns.

What is search engine marketing?
When you employ search engine marketing, you use search engines like Google to help you promote your business by increasing your site's ranking or visibility in their results. Businesses can do this in one of two ways.
The first way is to pay for it. If your site doesn't appear organically in search results, you can pay to make it appear with pay-per-click advertising (PPC) on Google Ads and other platforms. You can place these ads based on the keywords searchers use.
The second is by optimizing your site to appear naturally in the search results. Rather than pay for a high ranking, you can create pages that provide the information users are looking for and optimize them for specific keywords. This way, your site will rank for their searches and bring them to your site.
In the past, earning top search engine results involved practices that were unhelpful to users, like keyword stuffing and writing thin content. But as search engine algorithms become more advanced, they value practices that improve user experience, like publishing quality content.
Some SEM tactics can occur off-site as well. Inbound links, for example, show search engines that other sites find your content worthy of sharing with their own readers. These types of authority signals are also extremely important for ranking naturally.
Which SEM tactics should you use?
Despite the growing importance of other channels, search engines play a major role in consumer purchases. If your website doesn't appear in search engine results, your business is missing a valuable opportunity to bring more people to your website and convert them into customers.
That's why your marketing strategy should include SEM tactics like the ones listed here.
1. Search engine optimization (SEO)
Whatever your site is promoting, you're competing with hundreds or even thousands of other websites offering the same thing. The only ones that attract customers are those that sit at the top of search engines results.
Yours can be one of them if you create an SEO strategy and implement it across your entire site.
Include long tail keywords in your strategy in order to reach the most targeted audience. These longer phrases don't generate as many searches, but they can bring in more qualified visitors and increase your overall click and conversion rates.
2. Content marketing
Search engine rankings are determined, in part, by the quality of content on a website and the frequency with which it's updated. Both goals can be achieved by regularly producing content in the form of blog posts, videos, infographics, and other materials.
Write a new blog post at least once a week, and develop evergreen content about subjects you have authority on. Post this content to your site and share it on social media in order to increase your reach.
This not only spreads your message, but it also helps raise your brand's authority and, consequently, its search engine rankings.
Video: Why Is Content Important?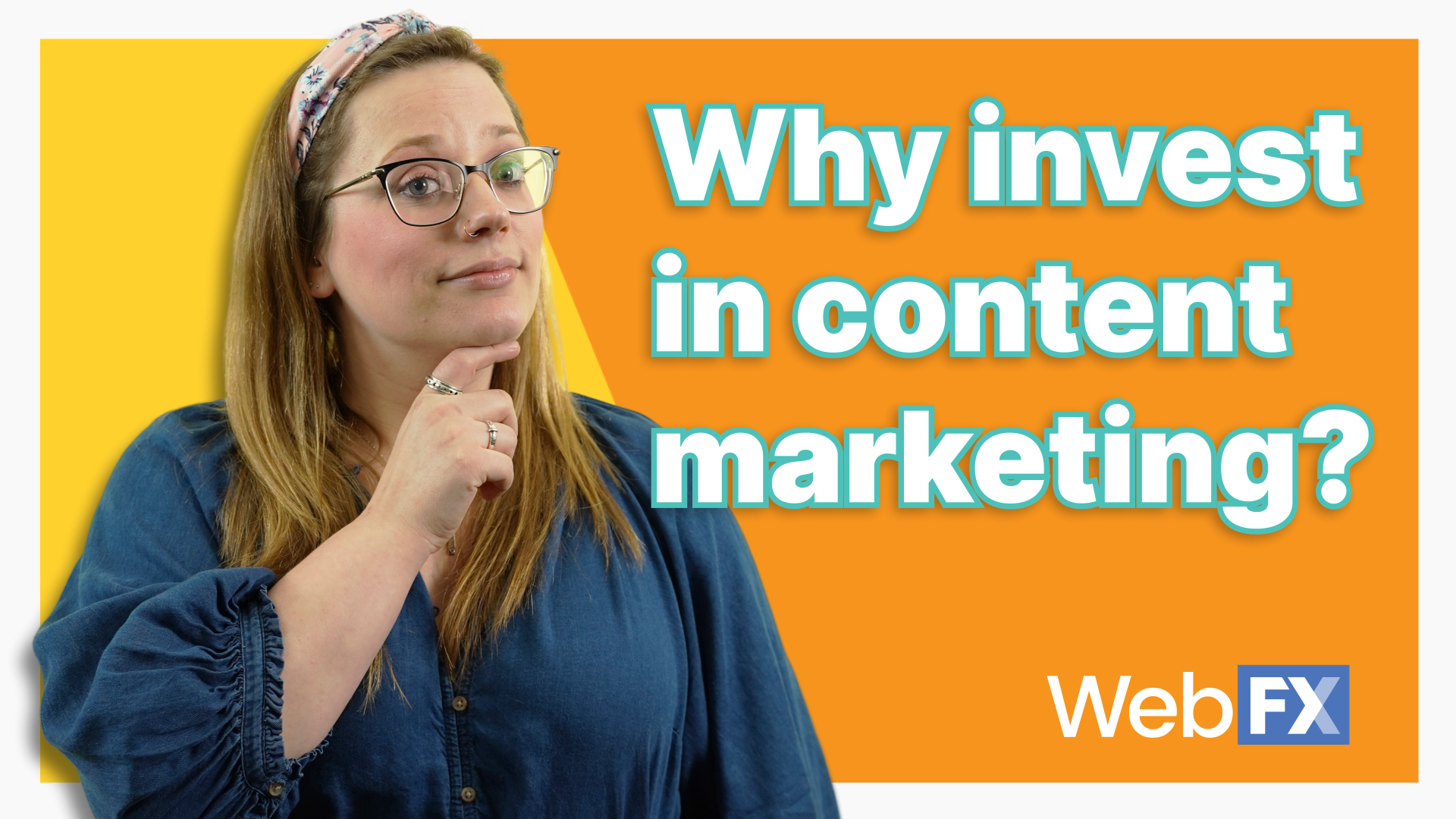 3. Link building
When an external site links to your website, two things happen. One is an increase in site traffic from people who would have never known about your site otherwise. The second is a potential boost in rankings from the increased authority and credibility. Enjoy both benefits by increasing the number of inbound links to your website.
These links will appear over time as you continue creating high-quality content, but you can take steps to accelerate the process.
Outreach your content to relevant publications, and offer data and other information to journalists and bloggers. Focus your attention on key influencers in your field, and only outreach when you have information that's genuinely interesting to their readers.
4. Analytics
A marketing plan is often initially based on trial and error, but a successful marketing plan is refined and optimized based on actual results. You can't know how well your SEM plan is working unless you regularly measure its performance.
Keep an eye on your search engine marketing activities, and you'll know if your plan is on the right track.
Find a reliable analytics tool (like Google Analytics) to measure metrics like traffic, bounce rate, and conversion rate. As you measure results, make changes as needed.
Change your keyword selection, put more focus on better performing channels, and create more of the content that generates the best response. The more you measure, the more successful each successive SEM campaign will be.
WebFX is a partner businesses trust.
Hear from HydroWorx, who saw a 236% increase in organic sessions with WebFX services.
Watch the Video Testimonial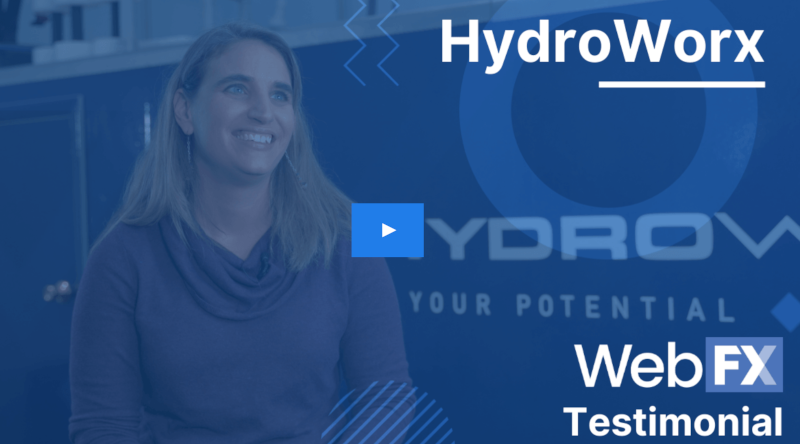 Ready to start using SEM to grow your business?
Search engines are some of the most effective channels in your arsenal—which also makes them among the most competitive. Use the SEM tactics above and get the most out of search engines and your potential customers.
Need help getting started? We'd love to hear from you! Contact us today to speak with a strategist about how search engine marketing can help your business reach more of the right customers.