Most companies and marketers start out using either search engine optimization (SEO) or pay-per-click (PPC) advertising, viewing them as separate tools. But, SEO and PPC are more powerful together than apart, which is why an SEO and PPC strategy wins every time. Keep reading to find out why — and how SEO and PPC can benefit your business!
Don't forget, WebFX provides top-of-the-line SEO and PPC services to clients all around the world. So whether you need PPC services in D.C. or SEO services in Richmond, we've got you covered.
What is an SEO and PPC strategy?
Before combining these two digital marketing tools, it's important to understand what each one is, as well as their differences. Learn more about SEO and PPC and how they make for a powerful strategy, below:
SEO: SEO involves improving content on your website so that your webpages rank for specific keywords. For example, you may optimize a product page for heated slippers to rank for the keyword, "wireless heated slippers."
PPC: PPC involves advertising on search engines. It's not like traditional advertising, though. Your ad displays in response to user queries that feature your targeted keyword.

It's a targeted, personalized form of advertising.
The main difference between SEO and PPC? You pay for every click with PPC, whereas SEO, which generates organic traffic, is free. Both are part of search engine marketing (SEM), so it's no surprise that two are better than one in this case.
To create the best Internet marketing strategy, you need to use both SEO and PPC strategies. Merging SEO and PPC is not about having the same tools perform the same type of work. It increases internal awareness of conversion opportunities, so these two tools work together to form an unmatched strategy.
They offer a dual approach that creates a competitive advantage. While each has benefits when used alone, there are several perks to combining them. A few examples include increasing website traffic, click-through rates (CTRs), conversion rates, and more.
5 benefits of an SEO and PPC strategy
With an SEO and PPC strategy comes five impressive benefits, including:
Share keyword data
Keywords mean everything to a performance-driven Internet marketing strategy. With both SEO and PPC, you can cross-reference metrics from each strategy to have twice the keyword data you would normally. For example, you can find out which keywords from your PPC campaign have the highest conversion rates and use them to optimize your SEO strategy.
That can help your company rank for high-value keywords organically — which can decrease your PPC costs. Another super neat tool for gathering keyword data is site searches from your website. Enabling site search on your website, and analyzing the terms most often used, can give you helpful insight into your customers' needs and search habits.
Your business can then use those terms in your SEO strategy and PPC campaigns to drive more relevant, high-quality traffic to your website. PPC can also assess the effectiveness of branded keywords and help you choose whether to try those out. Bidding on competitor brand names or your own brand names can alert you to potential branding issues.
Finding all this out is priceless information. It not only teaches you how to improve your campaign, but also how to bring in more customers. That means more revenue for your business, which can mean expanding into a new area, launching a new product, and more.
Increase online visibility
Combining an SEO and PPC strategy also provides better exposure, which can give you a better chance of ranking for targeted keywords. Marketers often reduce PPC efforts once a search term ranks number one. However, it's important to remember that the top two or three results on most search engine result pages (SERPs) are PPC ads.
So, supporting your PPC ads with SEO can help you increase site traffic and establish a presence in your market. Optimizing your landing pages is vital to any Internet marketing campaign, but especially for a combined strategy, since your SEO efforts can inform your PPC campaign with critical information about consumer intent, goals, and desires. Use this information to pick or design the landing pages that deliver the best user experience.
That can help your company reduce bounce rates and increase CTRs — two factors that can impact your organic and paid rankings in search results. You can also use PPC insights about online consumer activity to ensure your paid ads only appear in front of the most qualified consumers. By doing this, SEO and PPC can support each other to improve user experience and traffic quality, while reducing wasted ad spend.
Leverage social media data
With social media changing constantly, opportunities for targeted advertising have grown too. Facebook, LinkedIn, and YouTube allow for specifically targeted ads. Using Facebook user profile information, it's possible to show an ad to a specific age group, geographic location, and users interested in what your company sells.
The data that you collect from these campaigns may uncover details about your audience that can help refine your overall SEO and PPC strategy. For example, maybe you discover that a younger, versus older age group, has an interest in your heated slippers. With that information, your team can refine some of your messaging on your website.
For example, maybe you'll update your product images to show a younger age group or modify your content marketing strategy to highlight slipper pain points for younger users. The best part is that you can also apply your SEO strategy to your social media marketing campaign. With Facebook Pixel, which you install on your website, you can market to users that visit your site when they're on social media later.
Enhance CRO
With this combined strategy of SEO and PPC, you can take what you learned from each and apply it to the other to improve your conversion rate optimization (CRO) efforts. For example, if a PPC ad is driving leads, you can add elements of it to your content strategy. Maybe you've developed a series of compelling calls-to-action (CTAs), for instance, and start incorporating them into your webpages.
You can also use the performance of your PPC ads to improve your:
Meta descriptions
Webpage design
And more!
In most cases, CRO can take time — especially when you're relying on organic traffic. With PPC ads, however, you can leverage your paid traffic to provide immediate insights into your webpage design and copy. By adopting PPC and SEO, you'll know what works and what doesn't.
As a cohesive unit, SEO and PPC can share valuable pieces of information that provide your team with unparalleled insight into your digital marketing strategy.
Integrate ecommerce feeds
Working on an ecommerce site? You can now link product pages to PPC ads, so it features the product — often with reviews — and take users right to the product page. This is an effective way to add another layer to existing efforts that may have only relied on SEO before.
It's also a useful technique for encouraging users to click on your PPC ads. By demonstrating that your product, like your heated slippers, has a high rating, you're emphasizing that you offer a high-quality product that satisfies shoppers.
We foster and form long-term partnerships so that your business has long-term results.
Over 90% of WebFX clients continue partnering with us into year 2 of their campaign.
Hear from Our Happy Customers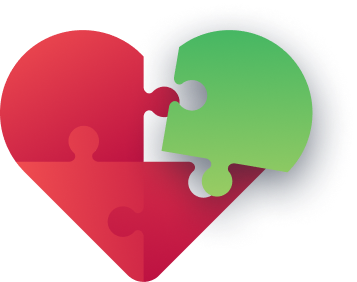 Need more details on SEO and PPC strategies?
Combining SEO and PPC isn't a new trend, but it's a powerful toolset that can make a tremendous impact on your company, like generating enough revenue for your business to create new jobs, expand into a new area, or launch a new service or product.
Keep informed on the industry with more details about how to effectively use SEO and PPC. Join our newsletter at the top of the page to get up-to-date information and tips on Internet marketing!
How is your website's SEO?
Use our free tool to get your score calculated in under 60 seconds.
WebFX Careers
Join our mission to provide industry-leading digital marketing services to businesses around the globe - all while building your personal knowledge and growing as an individual.