3 Common Marketing Problems and How to Fix Them
Do you feel as though your marketing has plateaued? Are you starting to see a drop in your marketing effectiveness? Are you having trouble justifying all of the money you spend in attempts to bring in new customers and leads? If so, it's time to re-think your strategy.
When your marketing efforts aren't paying off, it can be tempting to just give up. After all, not spending any money on bringing in business is better than spending money and seeing no results. But before you cut your marketing budget entirely and give up on the idea of attracting new customers, you should identify what exactly your problems are.
On this page, we'll examine some common problems that unsuccessful marketers face, and how they can be solved.
If you'd like to speak with a specialist, you can reach us at 888-601-5359.
Our digital marketing campaigns impact the metrics that improve your bottom line.
See More Results

WebFX has driven the following results for clients:

$3 billion
In client revenue

7.8 million
Leads for our clients

5.2 million
Client phone calls
Problem: No one seems to be following you on social media.
When you first created accounts on Facebook and Twitter, it seemed easy to get followers. You simply asked the people you knew to give you a little love, and they were happy to comply. Now, your follower count is stagnant—or worse yet, falling. What gives?
To solve this issue, be honest with yourself and answer the following questions:
Are you posting updates on a regular basis?
The world of social media is very immediate. What you post right this very minute might get attention, but it will probably be buried within users' news feeds within a matter of hours. In order to combat this, you need to update regularly. If you allow entire weeks to pass without updating your page or sending tweets, you have a much lower chance of staying in your audience's minds.
Are all your posts and tweets self-serving?
It can't all be about you. Yes, you want to show the world what you offer. However, your followers just don't care unless you can show what's in it for them. Start creating posts that are more about your audience and less about directly boosting sales.
Are you using images?
Posts with images receive much more engagement than those without on all social platforms, so you should use them as often as possible. This doesn't have to be a huge time investment, either, considering that photos taken on smartphones and other devices often do just as well as those taken with professional equipment.
The one thing to remember, though, is to stay away from stock photos. Generic images won't do anything to help build your brand, and they often come across as insincere.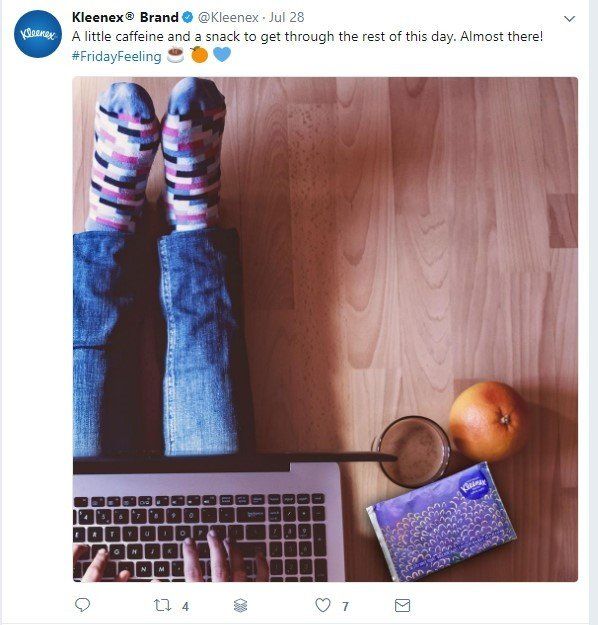 Are you engaging with your followers?
Social media is not a one-way street. If all you do is post updates, it's no surprise that your accounts aren't doing well. Instead, you need to encourage discussion.

This can be as simple as ending a Facebook status with "How many of you plan to visit us this weekend?" or "What's your favorite item on our menu?" Anything that gets people talking is great—and it's even better if you join in and become a part of the conversation. Show your followers that you genuinely care about their feedback and opinions, and they'll be much more likely to share.
Are you keeping your followers up to date?
Update your social media pages any time you offer special deals or promotions. After all, this is free marketing!
Problem: You're not sure how to gauge your marketing effectiveness.
This is a common concern among businesses of all sizes. They know their revenues are down, but they don't quite know how why. In many cases, it's a direct result of inefficient marketing.
If your business uses traditional marketing tactics like billboards, print ads, or direct mail, there's not much you can do. However, if you use online marketing, you're in luck. Almost every aspect of Internet marketing can be monitored and analyzed, which can help you identify exactly what's working—as well as what isn't.
Here's how to figure it out:
Monitor specific KPIs
Internet marketing allows you to monitor virtually every aspect of your campaigns. That's great if you have a huge marketing department to analyze every last piece of data, but overwhelming if you don't. That's where key performance indicators, or KPIs, come in handy.
KPIs are the numbers that relate specifically to your goals. For example, if your goal is to attract more site traffic, unique site visitors would be one of your KPIs. Once you've identified these important data pieces, start monitoring them. Check in regularly, and log any changes that occur. These statistics will help you determine trends, and allow you to spot unusual peaks or valleys.
Analyze
Once you have a decent amount of data on your KPIs, it's time to do some analysis. Which methods are working? Which ones aren't? You can then begin to allocate the appropriate financial resources towards only the most effective marketing methods.
Problem: You aren't attracting the buyers you wanted to attract.
Before you started doing any marketing, you probably took some time to identify your target demographic. You then kept them in mind when creating all of your marketing material, and crafted your language and photos to appeal specifically to them. But what to do you do if those people just aren't interested?
Rethink your audience
This is an interesting problem, but there's an opportunity disguised in it. Maybe you opened your doors thinking you'd appeal to one segment of the population, and you ended up appealing to a much different segment. This isn't necessarily a bad thing—it just means you need a better handle on your demographic.
Adjust your tactics
The best thing to do in this case is do some research on who is interested in your products, and start marketing to them. For example, let's say you sell dog treats and toys. You probably assume that your target demographic is dog owners. Makes sense, right?
Then, you find out that your products aren't actually all that popular with individual owners. They're too expensive, and people aren't willing to shell out that kind of cash. However, dog groomers and doggie day care centers love what you sell. Your products help their facilities seem upscale, and you can offer them great deals since they buy in bulk.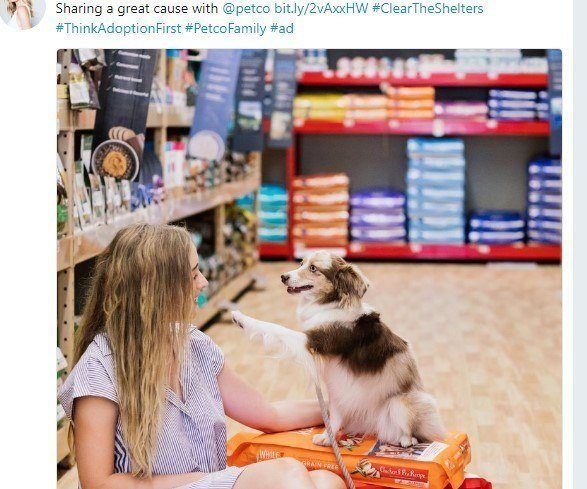 So what do you do? Start marketing to those businesses, of course! Adjust your marketing messages to appeal more to business buyers than individual dog owners, and you'll be much more successful.
The takeaway
Marketing is an essential part of running a successful business. After all—even the best products won't make you any money if no one buys them. An effective marketing strategy can make or break your business, so it's important that you don't just give up on it entirely.
If your marketing effectiveness isn't where you want it to be, feel free to contact us! Our dedicated team of Internet marketing professionals is more than happy to help you create a strategy that will help you grow your business.