5 Successful Ways to Recruit Employees with Internet Marketing
The days of print and radio job ads are going the way of the dinosaur. Almost every business serious about hiring top-notch talent has some type of online application portal, posts openings on online job boards, and provides an email address that resumes can be forwarded to.
But recruiting online isn't always as easy as it sounds. You want to make sure you're attracting the right kind of applicants to your business.
On this page, we'll take a look at how your company can successfully recruit employees with Internet marketing.
If you'd like to speak with a specialist, you can reach us at 888-256-9448.
WebFX is a full-service Internet marketing agency and we'd love to help you recruit more employees with the help of online marketing.
CONTACT US TODAY FOR A FREE QUOTE
1. Draw parallels between the hiring process and Internet marketing
It's important to realize that the basic tenets of Internet marketing are just as applicable to potential employees as they are to clients and customers.
You can think of the hiring process as your sales funnel, of successful hires as conversions, and of the steps in between as typical Internet marketing strategies.
When you frame your hiring process in these terms, it becomes clear that recruiting online can be optimized, tweaked, and perfected exactly like you would a PPC campaign or SEO strategy.
So, how exactly can you recruit online with Internet marketing strategies?
2. Create applicant personas
Just like you have to ask yourself "what's my target customer demographic?" when marketing for your product or service, you have to ask yourself "what's my target applicant demographic?" when recruiting online.
The answer to both questions is creating marketing personas, so that you have an accurate profile to refer to when strategizing.
A proper applicant persona should cover things like:
Where they go for job information/resources
The average level of education and/or prior job experience
What's most important to them when making career decisions
Doing your research and drafting a high quality applicant profile ensures you're not wasting time with your recruiting strategy.
3. Maintain segmented applicant lists
As long as your analytics are set up properly, you should be able to track the path of all applicants from landing page to exit page. You can then use this tracking information to classify them as high priority, low priority, or however else you choose to "rank" them as applicants.
Time to Level Up Your Sales
Our long list of services helps you grow every aspect of your business with marketing strategies that are proven to increase bottom-line metrics like revenue and conversions.
In the past 5 years, we've managed more than 12.9 MILLION transactions across our client base.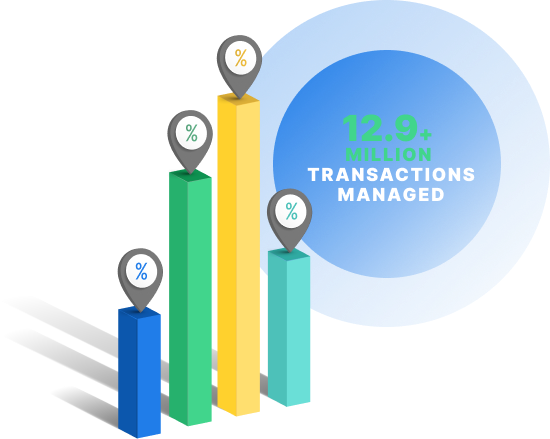 How much time did they spend on your website? Did they poke around and check out the "about" page, company history, and related career information pages? Or did they simply land on your site, shoot you a resume, and immediately leave?
This type of behavior profiling can save you a lot of time down the road when figuring out who to bring in for in-person interviews. One candidate may seem to be a perfect fit for your company, but is it really worth spending hours on their application process if they didn't take the time to fully research the position?
4. Content marketing for applicants
Just like you can attract new customers through high quality content marketing, you can expand your pool of applicants by publishing content specifically meant for job candidates.
As with most content marketing, it doesn't matter what the content is as long as it paints a picture of your company as an employer. You could make a series of videos focusing on company culture, a blog post about your work environment, information about any company charity initiatives, and much more.
One especially great idea for recruiting online is some sort of career path wizard or calculator. The candidate would put in general information along with a few personal preferences, and the calculator provides the description for a recommended job opening at your company.
This is also where you can make your career portal really stand out. Rather than simply being a space for job descriptions and resume submissions, turn it into something more powerful. If you spend the time to transform the "careers" section of your website into a full-fledged career resource center, candidates will be more likely to apply.
5. Maximize visibility
Just like SEO, attracting potential applicants is all about visibility. You want your job postings to be easy to find in various locations online.
This can be done any number of ways, although keeping your job postings live and updated on relevant job boards is a great starting point.
This also ties back into applicant personas: If you can identify where your target applicants go for information, what job boards they use, and what career resources they rely on, you can make sure your company is never far from their mind.
Start recruiting online today
Many of these tips are immediately actionable, and provide you with a great foundation for online recruiting.
If you're ready to start using Internet marketing to attract new employees, WebFX can help! We're a full service digital marketing agency that as extensive experience recruiting online. We'd love to partner with your business and make sure you have the applicant pool you need to help your company grow.
Contact us today for more information or a free quote!