Email Marketing vs. SMS Marketing: Which Drives Real Results
In a world where competitive and personalized marketing strategies, like email and SMS, are on the rise, you're likely to ask yourself one crucial question — "Which digital marketing tactic is best suited for my business?"
Ready to find out? Keep reading, and you can learn more about email marketing versus SMS marketing, plus view case studies for each digital marketing strategy. If you're looking for immediate assistance marketing your business, contact WebFX.
With more than 25 years of experience, as well as client retention rate of more than 90%, we are a trusted choice for businesses worldwide. Help grow your business and earn more revenue by contacting us online or calling us at 888-601-5359!
Email as a marketing tactic
Email plays a vital role in digital marketing. While advertising and investing in search engine optimization (SEO)are powerful and effective strategies, it's also critical to directly reach out to your audience with a message sent straight to their inbox.
After all, email generates 50 percent more sales than any other lead generation method.
Since a large percentage of your prospective customers probably have a mobile phone, laptop, or some other portable device with Internet capability, reaching out to these clients via digital messaging is valuable.
Most people use emails to communicate with friends, family members, coworkers, and even businesses. Every time you open an email from a restaurant, your favorite clothing company, or your local mom-and-pop store, you're on the receiving end of an email campaign.
Email marketing is versatile too.
You can use it to accomplish a variety of desired outcomes. Email campaigns are great for advertising new products, welcoming new clients, sending product order updates, requesting customer feedback, and much more.
Good agencies have more than 50 testimonials.
Great agencies have more than 100 testimonials.
WebFX has over 1000+ glowing client testimonials.
See What Makes Us Stand out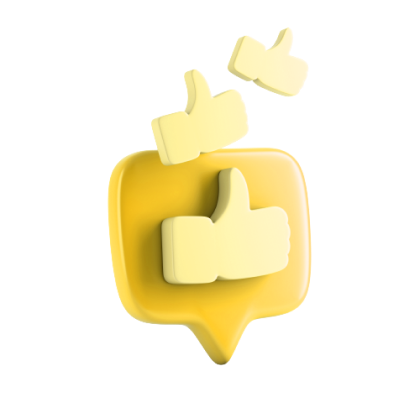 How does email marketing work?
Email marketing works as a means of communication with current and prospective clients.
Whether you want to build customer trust or grow client understanding of your brand or products, emails aim to foster the client-business relationship, as well as nurture leads and land more sales.
When a capable team of marketers leads your strategy, they help you:
Develop email content
Monitor results
And so much more
At WebFX, for example, we offer a complete email marketing package that will help ensure the effectiveness and performance of your campaign. Our data-driven approach to digital marketing has helped our clients earn more than $3 billion in revenue in the past five years.
Advantages of email marketing
Emailing is a top digital marketing tool for a reason, offering the following benefits:
1. Appeals to user habits
When you plaster an advertisement in a billboard overlooking your local highway, you can't guarantee your target audience will even see the ad. Since 44 percent of Americans check their emails at least once a day, email can help get your message seen and viewed.
Plus, you're interacting with your target audience when they want to engage with your company. They're checking their email for a reason, looking for promotions, updates, or other content that appeals to their interests.
In comparison, when they're traveling down the highway, they're focused on the road.
2. Offers a cost-effective option
Whether you lead a mid-sized business or operate a global corporation, it's crucial to make the most out of your marketing budget. Email marketing is a cost-effective strategy, plus a tremendous return on investment (ROI) of $44 for every $1 invested.
3. Directs clients to your website
Emails are notorious for producing attention-grabbing headlines with valuable information waiting inside. This communication outlet allows you to hook users, as well as motivate them to visit your website, whether to view a blog post, purchase a product, or another action.
Disadvantages of email marketing
In the email marketing versus SMS marketing debate, there are a few drawbacks for email:
1. Lower CTR
The average click-through rate (CTR) for marketing emails is 3.42 percent, meaning a significant portion of your messages may generate zero actions from users. From the perspective of company decision makers, it can come across like email marketing offers little value. The statistic emphasizes, however, that your team needs to perform its best when it comes to email.
2. Seeming "spammy"
Clients may begin to feel annoyed at the overwhelming number of advertisement-oriented messages flooding their inbox. This email influx can quickly lead readers to unsubscribe from your email list or mark your messages as spam. That's why it's critical for your team to limit the number of emails sent.
3. Appearance issues
Not every individual will open your email on the same device or with the same computer or phone settings. If you don't test your email's appearance across devices, it can result in faulty graphics, blocked images, and unreadable text. Your team can bypass this disadvantage by previewing and testing your email with programs like EmailMarketingFX.
3 examples of effective email marketing
Not sure how you can form the perfect email campaign for your business? Here's a look at three companies that use results-driven techniques to master the art of email advertising with user-friendly copy and design:
1. Stitcher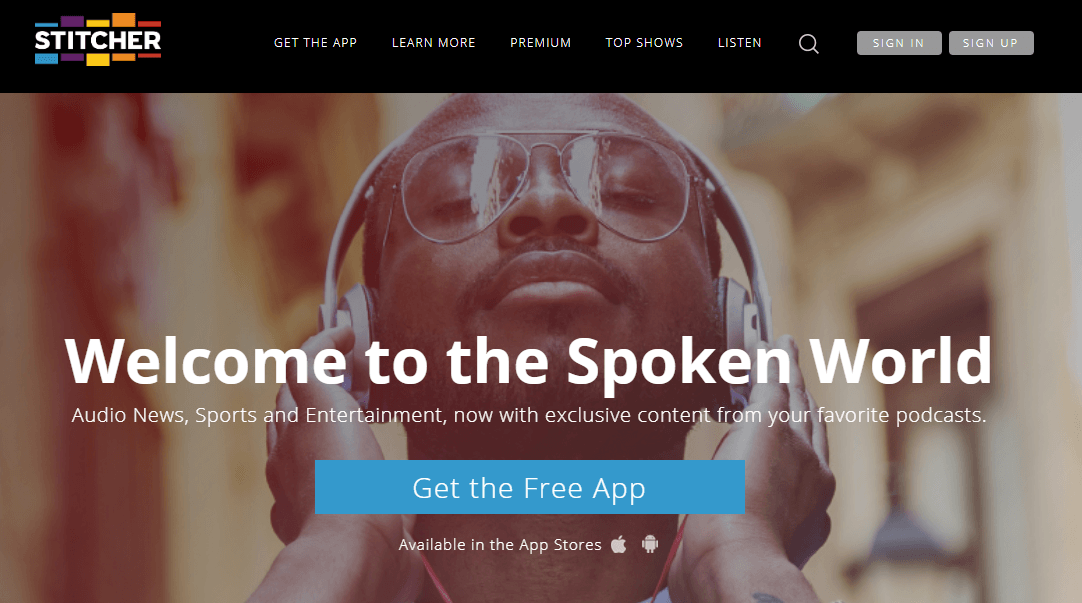 What sets Stitcher — an online radio company — apart from its competitors is its personalized and eye-catching emails. This company advertises its various podcasts, clips, and audios by sending out a list of suggestions to its subscribers with graphics that capture attention. Plus, Stitcher's calls-to-action (CTAs) are effective by including large clickable buttons that redirect readers to a relevant and useful landing page.
2. 1Password

1Password, a password manager application, shows that crafting a warm and welcoming email can mean a world of difference, especially for new clients. Their invitation to, "take your shoes off and stay a while," expresses the brand's personality with an inviting tone that provides extra assurance and comfort for new customers.
3. Chewy

What makes emails from Chewy, an online pet product retailer, so successful?
Their personalization!
The word that is likely to jump out to anyone reading their email is "you" because it makes readers feel like they matter. When you remove the barrier often found between clients and businesses, you can effectively sell your products and services.
Learn how we increased traffic by over 40%, and conversions by over 100% for an ecommerce client.
Read the Case Study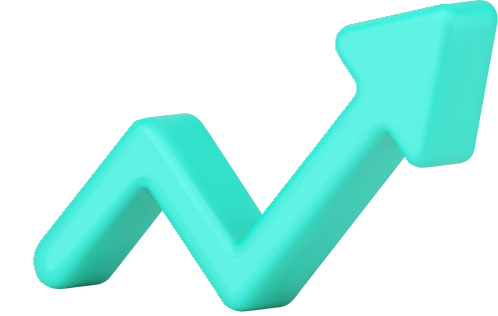 SMS marketing as a strategy
Did you know that Americans check their phones more than 300 times every day?
Phones are the one piece of technology that your consumers are likely to keep on hand throughout the day. That's why this marketing method is ideal for generating leads via quick advertisements, promotions, and short messages.
How does SMS marketing work?
SMS marketing focuses on permission-based texting services to promote brand awareness. A user will text a specific number offered by your business to receive automated texts and messages from your company.
When users confirm their subscription to text message updates, you can start sending periodic messages with the help of a marketing team that helps you effectively engage your audience and maximize your results.
Advantages of SMS marketing
Do you think SMS marketing is the right choice for your business? Here are a few of its benefits:
1. Speed
The second your customer hears a "ding" coming from their cellphone, they direct their attention to their smartphone. Texts are an effective way to grab your audience's attention and ensure your messages get viewed.
2. No internet required
Even without Wi-Fi, users can receive your text messages.
That means you can connect with users on-the-go, which is extremely valuable for businesses in the food, retail, or tourism industry. A promotion for a meal at your restaurant, for example, can motivate users to stop in on their way home from work.
3. High engagement levels
While phone calls may go unanswered and emails unread, your texts are likely to capture your audience's attention. That can mean higher engagement levels for your business, leading to more sales.
Disadvantages of SMS marketing
As with any other marketing strategy, SMS tactics do come with a few limitations, including:
1. Length limitations
Since texts are designed to be short, you must keep your messages brief and to-the-point. As most users receive a text message notification and preview, it's essential to develop a message that hooks readers and encourages them to read your entire message.
2. Cost
As telecom companies charge users to send and receive text messages, it's critical for your business to consider the cost for your organization, as well as users. If you overwhelm users with text updates, you may see an increase in unsubscribe rates. Your ROI may also decrease, which is why you need to manage and monitor your SMS marketing costs.
3. Lack of trust
Due to the large number of fraudulent texts consumers receive, you may have trouble building user trust. That's why, with SMS marketing, users should opt-in first. With SMS marketing, it's also vital to make your business goals — and its intentions — clear from the start.
3 successful SMS marketing examples
If you're interested in creating an SMS marketing campaign but aren't sure how to get started, reference these companies texting tactics to find some inspiration that can help drive the success of your plan:
1. Lunds & Byerlys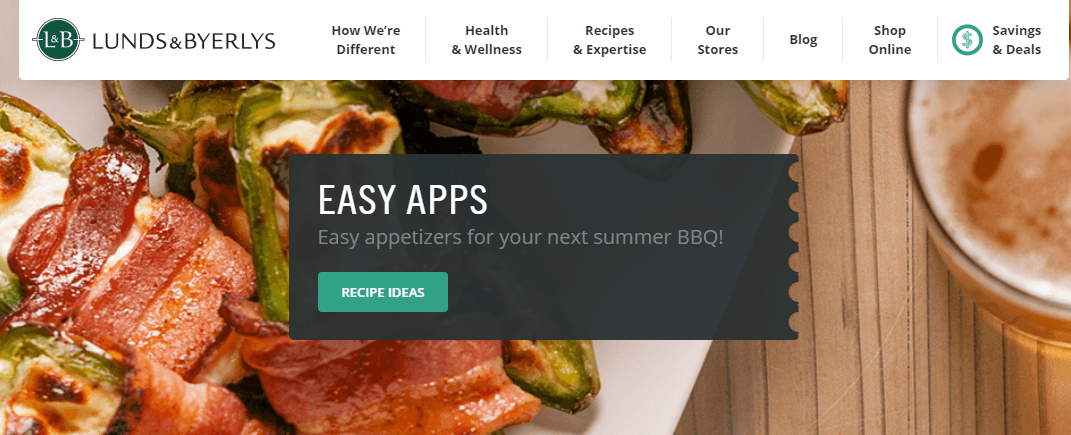 This Minneapolis supermarket demonstrates that inviting audiences to join a texting club is simple and straight-forward. They include an opt-in number on every receipt, which makes it easy for customers to sign up for these texting services. Whether you operate a brick-and-mortar location or ecommerce store, you can use this strategy for your SMS marketing.
2. Tanger Outlets

How can a business get its clients to sign up for its texting services?
Tanger Outlets shows that one effective way focuses on offering shoppers something in return for joining the company's mobile services. In the case of this outlet center, subscribers can get coupons, promotions, updates, and more.
3. Reset Games

If you rely more on in-store sales and less on ecommerce, advertising your SMS opt-in number on your front window can work too. Reset Games, a local game store, uses this effective SMS tactic because it promotes their texting services to every shopper that walks through their door.
Need more inspiration? We got you cover! Here are 10 SMS marketing examples to help you get the ball rolling.
Email marketing vs. SMS marketing: who wins?
Email marketing and SMS marketing come with a unique set of benefits and drawbacks.
Which is the best option for your business, though? Unfortunately, there isn't a clear-cut answer to this common question, because what works for your company depends on your desired outcome, budget, goals, and other factors.
Ultimately, both outlets offer a platform for engaging your audience while keeping your brand top-of-mind. If you want to get the most out of your marketing efforts, you may benefit from using both services in your marketing plan.
Learn more about email marketing and SMS marketing
Would you like to get started on your email marketing or SMS marketing campaign today? Or, do you need help deciding which marketing tactic fits your business and its goals?
At WebFX, we're here to help.
With a client recommendation score that's 488% higher than the industry average, we provide an unmatched experience for our clients, as well as exceptional results.
Give us a ring at 888-601-5359 or contact us online to see how we can help!