As your business grows and develops, your marketing plan needs to do the same. The ways consumers interact with businesses are constantly evolving and changing — but one of the most effective over the past few years for service-based businesses is social media.
Social media has drastically changed how people connect and interact with one another. It also presents a great opportunity for businesses to reach new customers.
There are many opportunities available to market your restaurant on the platform, but like any other marketing channel, getting the results you want with Facebook requires careful strategy and planning.
Call us today at 888-601-5359 to speak with a strategist about how WebFX can help you get the results you want with social media, or keep reading to learn about Facebook marketing for restaurants.
Not happy with your social media engagement?
We've got just the blog post for you.
Read the Blog Post & Watch the Video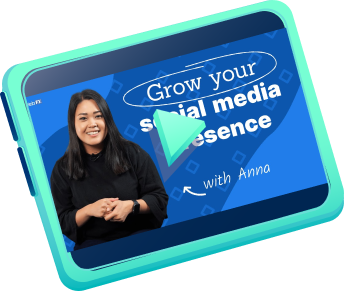 Create a business page
Does your business have a page on Facebook? If not, this is the first step to reaching users on the platform. Fortunately, creating one is simple.
Once you create your page, you'll want to fill out all the sections Facebook provides. This is where many visitors will go to find important information.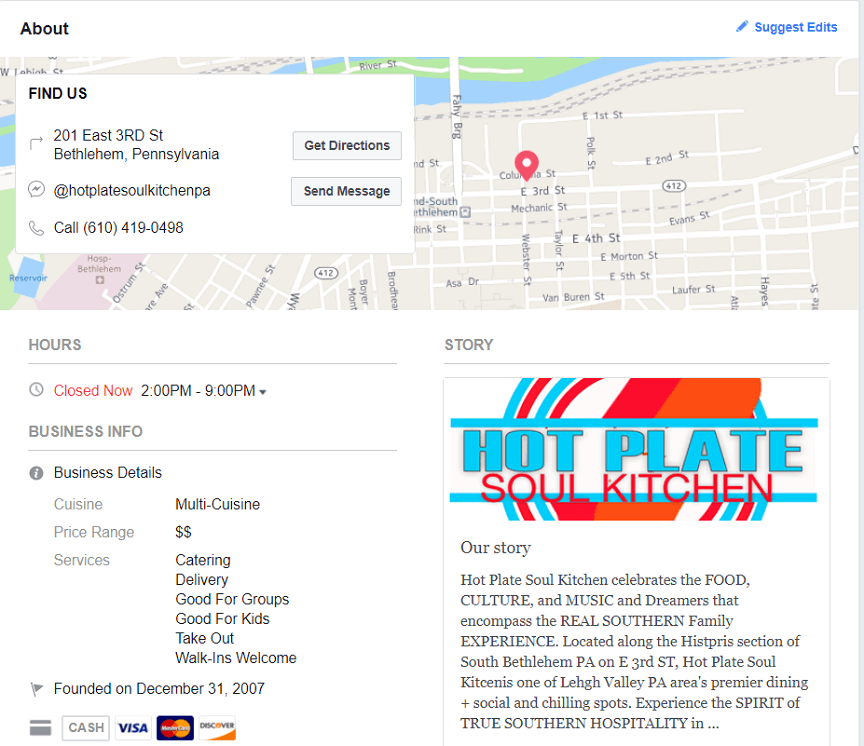 Make sure to include your address, phone number, and any other important contact information. You'll also want to include your hours of operation, so customers know when they stop by.
Your "About" section should also include information about your restaurant and a link back to your restaurant's website. This will help users who want to learn more about your restaurant and access information like your menu easily find what they're looking for.
You can also include basic menu details in the "Menu" section. This is a great feature because although you likely won't want to type out your entire menu, users can get a quick overview of what you have to offer.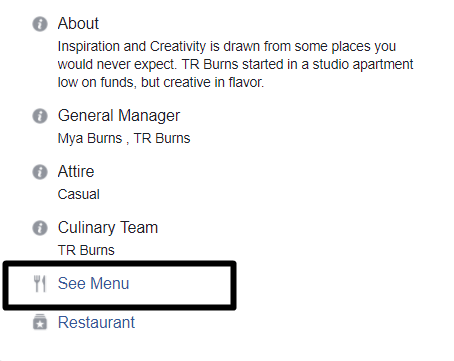 After you fill out your about section, you can add photos to your page. The most important is your profile photo, which should be your business' logo. This will help build brand recognition with your new and returning customers.
Then, you can add a cover photo. This area of your page offers a bit more flexibility. You can post a photo of your restaurant's interior, a picture of a popular dish, or anything else that reflects your brand.

One of the most important features on your Facebook page is the call to action (CTA) button. This button appears just below your cover photo on the right side, and can encourage users to take action.
There are several pre-set options to choose from, but for restaurants, "Call now" is the most effective. When users are on their mobile devices, they can press this button to call your business immediately to ask a question or make a reservation.

Hear What It's Like to Work With WebFX!

"I work with a couple other companies across our portfolio and I certainly have the best working relationship and success with WebFX. I appreciate the collaboration, patience and always prompt response with our last minute requests. The WebFX team always presents "guinea pig" ideas that we can test on the properties, some of which come from completely different types of establishments. I truly appreciate the ability to pivot and think outside of the box, especially during these most challenging year!"
Restaurant
Earn followers
The next step to using Facebook for marketing is earning followers. Your social media content can only be effective if your target audience sees it, so your strategy should start with a focus on letting them know your Facebook page exists.
One of the easiest ways to do this is to link to it on your website. Customers who don't know about your Facebook page will likely visit your site first when they need information. You can include a Facebook button on your website or add a call to action that says "follow us on Facebook!" When you first create your page, you may want to temporarily display this more prominently on your site.
You can also encourage your employees and regular customers to like your Facebook page. They can share the page with their followers and encourage their friends and family to like it, too.
It will take time to build your following, but the growth is often exponential. As users spread the word to their friends, you can continue to expand your reach on the platform.
What kind of content should restaurants publish on Facebook?
You need to post interesting content on your Facebook page to encourage users to engage with your restaurant.
One way to do this is by sharing links to the content on your website. If you publish original blog posts, videos, infographics, or articles, you should share it with your Facebook followers.
As a restaurant owner, you have many opportunities to create compelling content. You can share information about how you source your ingredients, publish a post with staff menu recommendations, or even compile a list of customer reviews.
As long as your content is intriguing to your target audience, it can work as Facebook content. This can also help drive users to your website to get more information about your business.
While it's best to post your own original content, you can also share links to other sites and articles your audience may find interesting. This can include any news coverage your restaurant receives, or articles related to the type of food you serve. Although this type of post won't drive traffic to your site, it can still encourage your followers to engage with your brand.
Beyond links, you can also publish posts designed solely to drive engagement on Facebook. One easy way to do this is by asking a simple question, for example, "What's your favorite appetizer on our menu?" or "What kinds of dishes would you like to see us add to our menu?" These posts are effective for generating engagement and comments.
Another option that businesses often use on Facebook is contests. This is a great way to boost engagement and keep users coming back to your page.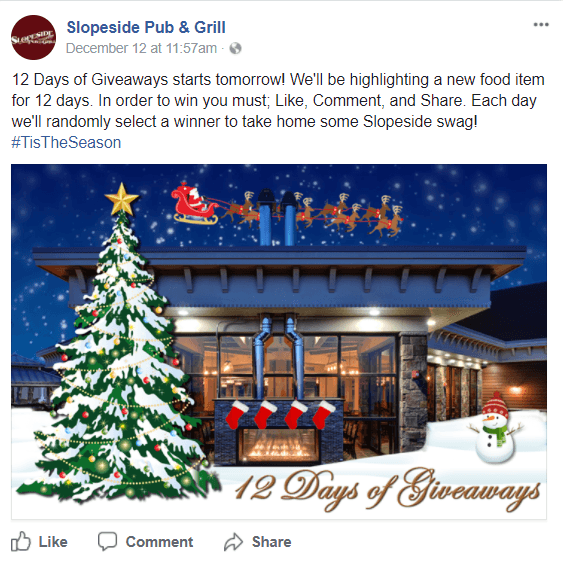 Many businesses will require users to "like and share" in order to be entered into a contest. This means that your followers will share your post with their followers, which drastically increases your reach. This will help you gain more followers.
As you post content on Facebook, it is important to remember that the primary purpose is to engage with your followers. Your content will be what drives users to take interest in your business and become a customer.
Advertising on Facebook
You can also use Facebook's paid advertising services to reach potential customers who may be interested in your restaurant.
The platform offers several types of advertisements, many of which function like pay-per-click (PPC) ads. These paid advertisements can appear either in users' news feeds or in the sidebar to the right of their feeds, and are marked with a small "Sponsored" tag.
The biggest advantage of these advertisements is that they seamlessly integrate into users' experience with the platform. They blend in with the "regular" posts, providing a seamless way to reach potential customers.
Facebook also offers advanced targeting options to help advertisers reach users who are most likely to be interested in their brand. You can target exactly who you want to reach, so you don't waste money on people who are unlikely to become customers.
You can refine your targeting based on options like location, gender, age, interests, hobbies, or engagement behaviors. You can also segment your audience to deliver different ads for different groups within your customer base.
For example, you could create an ad campaign that highlights your restaurant's family-friendly atmosphere. Then, you could target that ad specifically to users who are parents.
You can also experiment with different ad formats, including text, images, and videos. As you test the options, you can determine which is most effective for attracting your audience's attention.
Visual ads tend to be more effective than text-only ads, because they stand out in users' news feeds and capture their attention. If you decide to use visual ads, you can also test multiple images or videos to see which generate the most clicks and engagements.
Facebook ads are a great way to reach customers, because they let you reach a targeted audience in an informal setting. These advertisements make it easy to engage users and get them interested in visiting your restaurant.
Start reaching more customers with Facebook marketing
Facebook marketing is a great opportunity for your restaurant to connect with your target audience. And while you're busy serving your customers, WebFX can create and manage an effective campaign on the platform.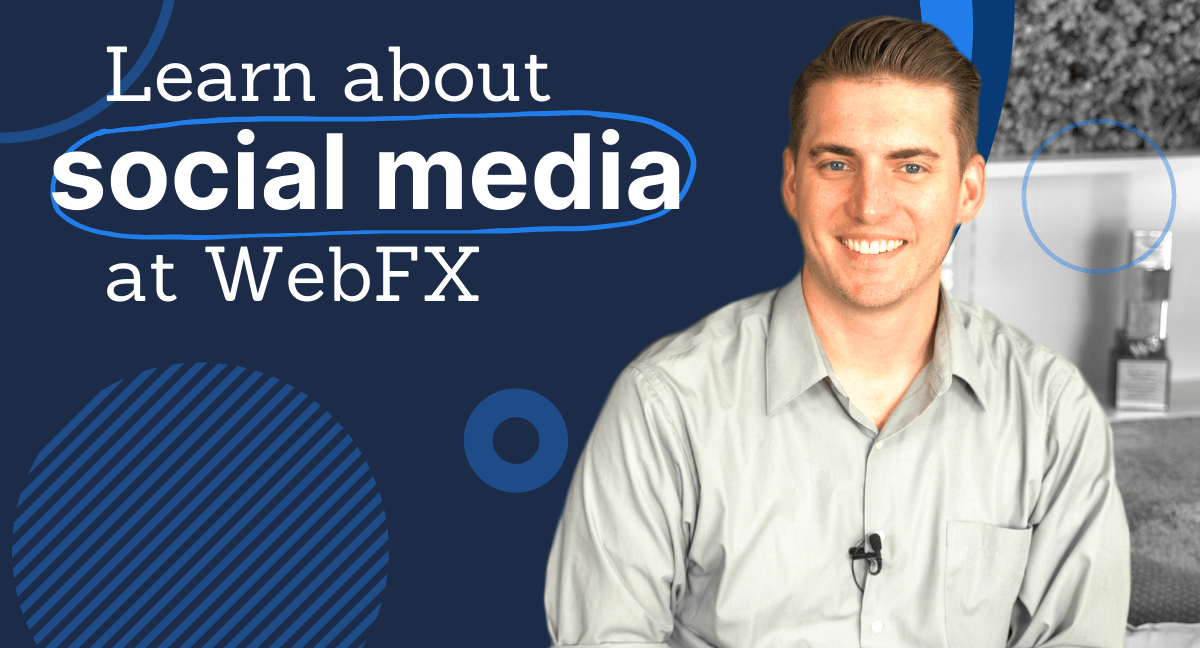 We're a top Facebook marketing agency with a team of experienced social media marketing experts. We'll take the time to get to know your brand and goals, then create a unique Facebook marketing strategy tailored to them.
Our team is committed to driving results, which is how we've driven over $3 billion in sales and over 7.8 million leads for our clients. We're dedicated to creating excellent digital marketing campaigns, and we'll do the same for your restaurant.
Ready to get started?
If you're ready to start growing your restaurant with Facebook, contact us online or call 888-601-5359 to speak with a strategist. We look forward to working with you.
Earn a 20% greater ROI with WebFX