As a wholesale retailer, you want to maintain relationships with existing buyers while appealing to interested prospects. Generating leads is the first step that, if implemented correctly, results in more purchases and brand awareness in your respective market.
Read on to learn more about generating leads for your wholesale retail business. If you want more insider marketing information, subscribe to Revenue Weekly!
Don't miss our Marketing Manager Insider emails!
Join 200,000 smart marketers and get the month's hottest marketing news and insights delivered straight to your inbox!
Enter your email below:
Inline Subscription Form – CTA 72
"*" indicates required fields
(Don't worry, we'll never share your information!)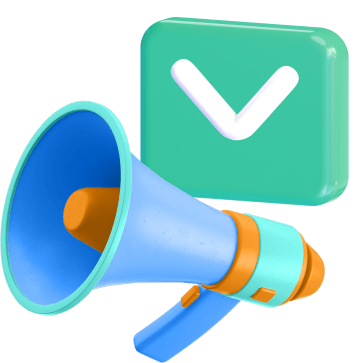 Why are leads so challenging to generate?
Business-to-business (B2B) companies have more specific marketing strategies than business-to-consumer (B2C) companies.
Targeting established businesses is different than reaching the public — the person you want to appeal to is merely a representative of a larger entity. They are responsible for making the right decisions affecting profits and internal processes impacting other people. This position contributes to the extra care needed when making a business purchase.
On average, a B2B buyer peruses 13 pieces of content before making their final decisions. You have to be the one that stands out during their extensive research journey. Make a memorable impression to set yourself apart from the competition in your industry.
7 ways to approach buyers
As with any digital marketing strategy, the criteria for effectiveness depend on your company, audience, and industry. What works for a company with several departments and a large-scale budget may not be feasible for a smaller, newly established brand.
In the retail industry, you should aim to combine strategies that give you the advantage, then scale upwards from there. The following strategies are best implemented after a trial period and adjusted to suit your buyers' preferences.
1. Cold calling and emailing
If you're a new player in the market or want to expand your contact base, sending your details and a basic outline of the services you offer is one way to do so. Remember that while you may receive some unsatisfactory or no responses, the ones that deliver on your expectations will be an effective starting point for boosting your lead generation metrics.
2. Sending samples
To mitigate each buyer's research, send samples illustrating your products' quality to mitigate each buyer's research. You take the guesswork out of trusting your company with this approach and show that you are confident in your solutions.
Include information about what your business supplies and how people can find more of your products to see the results of your efforts reflected in your analytics.
3. Using industry directories
Familiarize yourself with the popular directories that stakeholders in your industry use to navigate suppliers. Add your contact information and physical address to your profile. Give any information surrounding your unique selling points, like discounts, special offers, seasonal promotions, and pricing practices that set you apart from your competition.
4. Creating unique, valuable content
Many pieces of content follow the same information or delivery style. To set yourself apart and establish yourself as a leader, publish content that gives the information your competitors aren't talking about.
Include multiple perspectives, answer overlooked questions, and expand on concepts that don't get the depth they deserve. This step will also improve your search engine rankings and encourage positive reception.
5. Gathering social proof
Trusting a new supplier is something we all struggle with, buyers included. Make the process easier for them and eliminate their uncertainty with endorsements, reviews, and recommendations.
Social proof states that people are more likely to copy the actions of those before them. By using the words of previous buyers as evidence of your credibility, you position yourself as the business that others tell prospective buyers to trust.
6. Responding on social forums
Forums like Quora or Reddit are platforms that gather like-minded people with questions. Using the questions asked as a platform, you will establish yourself as a source of insider information and increase your authority in your industry. Your answers also let you link back to your main website to generate leads.
7. Integrating lead identification software
Platforms that gather visitor analytics might not cover the leads that visit your website and don't make a valuable interaction. You should investigate software that does this for you.
Using the information gathered with lead identification software, you can follow up with them directly to address their hesitations and close the sale.
37% of marketers say that generating high-quality leads was one of their biggest challenges.
We want to decrease that percentage.
WebFX can help you generate high-quality leads with a customized marketing strategy.
Learn More About Lead Generation Services
Increase your wholesale retail leads today
Wholesale suppliers face unique challenges with generating leads that result in valuable conversions. These challenges require effort to overcome. Once you have, the rewards are worthwhile and reflect in more than just your sales reports.
If you want to work with experts that understand the B2B landscape and increase your revenue and average reach, choose WebFX. Contact us online or call 888-601-5359 to get started!
Increase your leads, sales, and revenue with digital marketing