What Is B2C Martech and How Can It Benefit Your Business?
Wish it was easier to manage your digital marketing campaigns? Want to automate more of your business-to-consumer (B2C) marketing? Martech for B2C companies is the ideal solution. Read on to learn more about B2C marketing technology!
B2C marketing technology is essential for your business
It's been a long day at work, and Lilah is still at work in her office, painstakingly trying to organize her company's latest marketing data into comprehensible charts and graphs. If only, she thinks, there was an easier way to gather and organize this data!
Fortunately for Lilah, there is a way to make marketing analysis — and many other tasks — significantly easier. Rather than doing everything manually, Lilah's company could simply use B2C marketing technology, or martech.
That's not just true for Lilah — your company can also use B2C martech to improve its performance. But what is B2C martech, and what benefits does it offer your company?
We'll answer both of those questions below, so read on to learn more. Then subscribe to Revenue Weekly — the email newsletter from the agency with over 20 years of experience — for more digital marketing tips!
Meet WebFX:
Your world-class, tech-enabled marketing agency with over 1.6 million hours of combined expertise.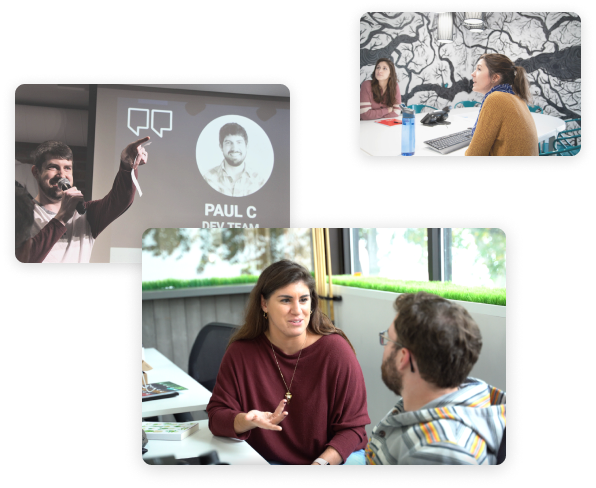 What is B2C martech?
Martech, or marketing technology, refers to any sort of digital tool, program, or software that aids in driving marketing results for a business. In the case of B2C martech, those tools are often optimized for business-to-consumer companies specifically.
The martech umbrella is wide, with various tools and software types fitting under it. You can use B2C martech to do everything from scheduling emails to developing multimedia content on your website.
As an additional note, martech shouldn't be confused with AdTech, which refers specifically to a system of platforms designed to facilitate online paid advertising.
What is the difference between B2B and B2C martech?
You may be wondering about the distinction between B2C marketing technology and business-to-business (B2B) martech. While the two are certainly different, the difference lies less in the technology itself and more in the way you use it.
In regard to the actual technology, a B2C company and a B2B company would likely end up using many of the same tools. Both types of companies need to reach people through mediums like email and social media, and both types can benefit from having similar martech to help them do that.
The difference is that they're targeting different audiences. B2C companies target individual users, while B2B companies target other businesses. As a result, a B2B company would likely emphasize content creation and email, while a B2C company might put more weight on things like social media.
How can B2C marketing technology benefit your business?
We started with the question, "What is B2C martech ?" Now that that question has been answered, though, you probably have additional questions — primarily, why do you need martech? How can it benefit you?
As it happens, martech for B2C companies can do a great many things for your business. Here are some of the main areas where a B2C martech strategy can improve your company's performance!
1. Lead management
One of the most important parts of any marketing campaign is lead management, and that's one of the first things B2C martech can help you do. When people visit your website, call your business, sign up for your emails, and more, you'll want to keep track of them.
Lead management tools can help you see information on how many leads you have, which products or services they're most interested in, where they're finding you, and more. They can also let you view reports on the newest leads you've gained.
Having all the information on your leads conveniently located in one spot can be an enormous help. In addition to just tracking your leads, you can also use martech to nurture them toward conversions by doing things like targeting returning site visitors.
At the end of the day, using martech for lead management is vastly easier and more efficient than trying to keep up with all your leads manually.
2. Email automation
Email automation is another function B2C martech can provide.
If you try to run an email marketing campaign without the aid of any martech, you'll have to manually piece together email lists and then send out emails to each individual user, all in your own time. And if you want to send remarketing emails to site visitors, it gets even harder.
But email automation can change all that for you. You'll still have to create your emails manually, but almost everything else can be automated.
To start with, email tools can send out emails automatically. They can do this when people first sign up for them, when they abandon a cart on your site, and more.
Email martech can also schedule emails to go out at certain times. Plus, they can personalize emails en masse, rather than you having to go through and edit them all manually to address each individual user by name.
3. Data analysis
One thing every marketing plan needs is data analysis. As you run marketing campaigns, you'll generate data about your audience and the effectiveness of your marketing materials, and you should analyze that data to make your campaigns better.
The last thing in the world that you want to do is try to manually track each and every piece of marketing data. Instead, you can use B2C martech to gather data from your various marketing campaigns.
Martech tools can help you collect data on how users behave on your site, which emails and ads are attracting clicks, and more. Beyond that, those tools can compile that data into helpful charts and graphs so you can compare results and see how your campaigns are performing.
As a result, you'll be able to figure out the best course of action going forward — what to emulate and what to improve in your marketing.
4. Call scheduling and tracking
Something else martech can help you track is phone calls. When people call your company to ask about your products or services, you'll likely want to maintain a record of it. By tracking your calls, you can see where users are finding you and where their interests lie.
But you probably don't want to transcribe each call by hand and keep up with them all in a manually updated spreadsheet. Instead, you can simply use digital marketing tools to track your calls. Many tools offer call recording services, and others offer call tracking as well.
When you track all your calls, you can more easily determine which ones are driving conversions and where your leads are coming from. That makes it significantly easier to figure out your return on investment (ROI).
5. Social media management
Social media is one of the most useful marketing platforms due to its ability to help you reach an incredibly vast audience. And while it might seem simple enough to manage, the truth is, you can significantly benefit from using martech in your social media campaigns.
To start with, martech for B2C can help you develop content to post on your pages. More than that, though, social media martech is excellent for scheduling your posts.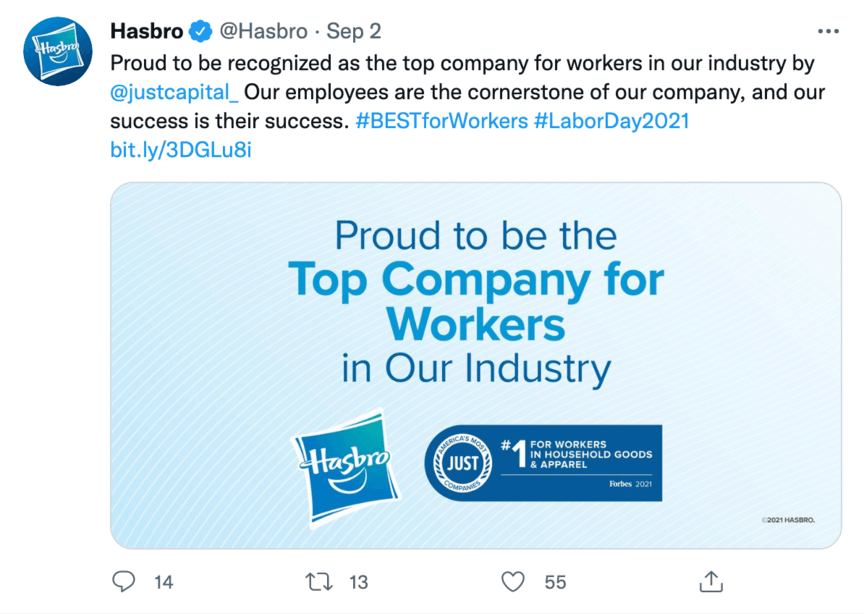 With the help of a social media calendar, you can create several posts at one time, and then schedule each of those posts to go live at a specific time later in the week.
That way, you don't have to worry about creating a new post each day. Instead, you can develop them all in advance, and then post one each day without having to do anything manually for the rest of the week.
6. Content creation
Content marketing is a vital part of any marketing campaign. By creating informational content — both for social media and on your website — you can give users something to draw them in and keep them engaged with your business.
Martech can lend a hand when it comes to content creation. This is particularly true of multimedia like videos — you'll need some sort of editing software to create videos for your website, and the same goes for any images you use. If nothing else, you'll want to find a platform that offers stock images and videos.
Graphic design software is another valuable type of martech. You can use it to spice up the visual design on your website and emails, but you can also use it to design infographics and other visual content.
7. Customer support
Finally, B2C martech can help you handle customer support for your business. Especially if you offer recurring services, you'll want to have a solid customer support setup so you can maintain contact with the people who choose to work with you.
One of the best types of tools for customer support is a customer relationship management (CRM) platform. In addition to features like tracking leads, CRMs allow you to easily reach your company's customers and clients to continue marketing to them or communicate about your services.
Meet MarketingCloudFX:
One platform tracking countless metrics and driving stellar results.

Learn More About Our Proprietary Software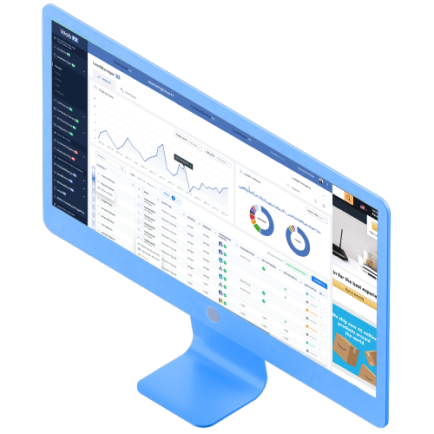 WebFX can drive results for your B2C martech strategy
There are many tools out there that can contribute to your B2C martech strategy, but none is quite as comprehensive as MarketingCloudFX, our B2C martech agency's marketing software. MarketingCloudFX can help you:
Nurture leads

Track calls

Manage emails

View analytics

Schedule appointments

And more!
You can gain access to all these features when you partner with WebFX for our digital marketing services. We've earned over 1020client testimonials over the years that speak to just how proficient with digital marketing we are.
To get started with our B2C martech services, just call 888-601-5359 or contact us online today!