A Remarketing Agency That Drives More Conversions
Did you know that only 2% of visitors purchase the first time they visit an online store? Remarketing, also called retargeting, allows you to remind previous visitors of your products and convert interested shoppers. A top remarketing agency like WebFX will help you improve your ROI using data-driven solutions that strategically reach previous site visitors most likely to complete a purchase.
Why is remarketing crucial to your business?
As online shoppers, we like to be certain about a purchase before we pull the trigger.
Instead of diving head-first into making a purchase, shoppers likely visit your website to check out pricing, color options, size options, and other variations of products and services that you offer.
Not to mention, consumers are likely doing the same thing with other retailers in your industry to ensure that they choose the product or service that offers the best deal and fulfills their exact requirements.
If you own an online business, this might change the way you think about marketing, and it should. In a world where first-time site visits and conversions aren't one and the same, it's important to consider other ways of marketing to your target audience after they've left your website.
Remarketing services from a top remarketing agency allow you to connect with online shoppers who have already shown interest in your products and services but haven't committed to purchasing.
This audience is an absolute gold mine for securing conversions because:
They're interested in what you have to offer. The name of the game with remarketing is to show your products to users who have already been on your website and shown interest in what you have to offer. This takes the guesswork out of your campaign since you already know what products interest them.
They're looking for a deal. They've already looked at your products and are likely comparing your prices with your competitors. You can easily win them over with a retargeting ad that offers a deal.
They're familiar with your offerings. Unlike shoppers who see ads of your products for the first time, remarketing ads are ultra-effective because shoppers are ready to purchase — if you remarket at the right time.
If you skip remarketing strategies, you could very well lose hundreds of customers every year — since visitors who see a retargeting display ad are 70% more likely to convert on your website. Imagine losing all of those customers to your competition who already works with a remarketing company.
If you're still not convinced, here are some remarketing statistics that might change your mind:
26% of customers return to sites via remarketing.
The average click-through rate (CTR) for retargeted ads in 10x that of display ads.
72% of customers abandon their carts — and without remarketing, only 8% return to purchase.
Now, let's talk more about what a remarketing agency can do for your business.
[Video] What Can Our Remarketing Agency Do For You?
Discover how our remarketing agency helps your business, as well as supports your team, day-in and day-out. Plus, learn the ins and outs of PPC and how our work grows your bottom line.
How does remarketing work?
We'll keep this short and sweet, but before finding the perfect retargeting agency, you need to understand how remarketing works.
Step one: First, you'll need to install a tracking pixel on your website. When you work with a Google remarketing agency, they'll be able to do this for you!
Step two: When you install that pixel on specific site pages, it will collect audience information via cookies. This means that the pixel will keep track of who visited your site so that your remarketing ads will target the perfect audience. A pixel can collect information like what operating system a visitor used, activities completed on your website in any given session, or even the IP address of a user.
Step three: From there, your target audience that was collected via pixel will see your ads in Google, or wherever you choose to remarket. These ads could feature a special offer to draw users back in, or just have a large photo of the product.
Your remarketing agency can help you decide what strategies are right for your industry and specific business.
3 reasons you should hire a remarketing agency
Just like any marketing strategy, with the right tools and training, you can likely carry out a campaign on your own — but that doesn't mean you should.

If you're truly interested in reaping the benefits that a remarketing campaign has to offer, hiring a top remarketing agency is the best option. Why?
There are a few reasons.
1. Remarketing companies have experience
When we say they have the experience, we don't only mean with remarketing — but they have experience creating digital marketing campaigns for clients in your industry.
That means they have countless previous campaigns to draw comparisons from to create the most successful campaign for you and your business.
Not only that, but you should consider working with a remarketing agency that has 25 years of experience to ensure that they understand marketing, remarketing, and how to convert customers. Did you know that WebFX has been around for more than a decade? It's true! We also have over 500 in-house marketers who are ready to take on your unique remarketing campaign.
Any way you slice it, when you hire a remarketing company, they likely have more experience than you when it comes to remarketing — making them the best choice to lead your campaign.
2. Remarketing companies implement strategies quickly
When you work with a remarketing agency, you're working with a well-oiled machine. There is likely a whole team of experts working on your campaign, which means they can get things done in record time.
Instead of learning the ropes of remarketing yourself, or even spending money to hire an in-house team, nothing can beat the speed and efficiency of a remarketing company like WebFX.
It's no secret that they're good at what they do.
3. Remarketing companies have access to exclusive tools and resources
If you want to have the best remarketing strategy out there, it's your best bet to work with a Google Partner agency. Not only for the reasons that we've already mentioned, but also because they have access to the latest tools and resources to make your campaign amazing.
As an agency, they'll be in the know when it comes to new remarketing strategies that could take your campaign to the next level, and they also have the tools and know-how to monitor new strategies.
When you hire a remarketing company, you won't be let down by their incredible skill sets.
WebFX is a Google Premier Partner, which means:
We get unique sales trainings and executive business trainings
We receive phone, chat, and email support from Google
We receive new business strategy consulting
And more!
When you work with a Google Premier Partner, you can rest assured that you're working with the best of the best — even Google says so!
Ready to Grow? Get your FREE Quote Today!
"We measure our success by how much we WOW our clients."

Bill Craig
WebFX President
What can a remarketing agency do for you?
If you're excited to start your search for the best remarketing agency but are still curious about what they can do for you, keep reading.
Here are some of the most important things a remarketing company can do for your business.
Make suggestions
When you work with a remarketing agency, their team understands the ins and outs of marketing. They also know how to analyze data and make assumptions based on that data to create the best remarketing campaign possible.
When you work with a remarketing company, they can make suggestions regarding your remarketing campaign that you may have never considered.
They can also make suggestions about additional marketing strategies that may work to improve your overall online presence.
Help you implement remarketing code on your site pages
Like we mentioned before, you have to install a pixel code on your site pages to retarget the right audience with the right ads through your remarketing campaign.
When it comes to editing code, it can all seem a bit difficult, but that's where a remarketing agency comes in. They can help you add the proper pixel code to the right pages so that your remarketing ads are delivered to the right users at the right time.
They can also suggest what site pages would be best for your pixels.
Write ad content
If your ad content isn't compelling, users won't convert — even if they are interested in your product. You need persuasive, powerful ad copy to ensure that users take the bait and bite on your ad.
When you work with a retargeting agency, they know just the language to use to ensure that users click your advertisement. They can help you craft ad copy that explains your products and services in a way that gives users no choice but to click.
Design ads
Not only can remarketing companies help you craft the perfect ad copy, but they can also help you design the ads to grab the attention of users. Just like the ad copy, if the image doesn't match the product that a user was interested in when they first saw it, the ad likely won't convert.
The right ad design is just as important as the right ad copy, and when they work together, you're left with an amazing ad that encourages users to convert immediately.
Design landing pages
Landing pages are where a user ends up when they click your ad. Your landing pages must be designed properly to turn shoppers into loyal customers.
You can do so by working with a remarketing company that designs landing pages with all the right elements:
Product images
Product color options
Product size options
Materials used for the product
Price
Return policy
Customer reviews
Links to purchase your product
And more!
The more you can tell users about a specific product or service on your landing page, the better. You can think of a landing page as your last resort to get users to convert — making it even more important.
Remarketing agencies can help you design ads that garner clicks and landing pages that convert.
Analyze the success of your campaigns
Without analyzing the success of your campaign, you'll never know if your remarketing efforts are even working. If your remarketing strategy isn't effective, you're flushing your marketing budget down the drain — but when you analyze your results, you'll be able to draw conclusions about how you can tweak your campaign to boost its effectiveness.
A remarketing company can help you analyze the success of your ads and your landing pages and help you make the necessary changes to ensure that your campaign is as effective as possible.
Garner the highest ROI with bid management
Ad bidding is one of the most difficult parts of remarketing ads since your budget can easily waste away if you don't use it properly.
When you trust a remarketing agency to make your bids for you, you can guarantee that you'll get the best bang for your buck.
Not only will your agency explain their bid choices, but they'll find the sweet spot that makes your ad visible without draining your bank account.
We foster and form long-term partnerships so that your business has long-term results.
Over 90% of WebFX clients continue partnering with us into year 2 of their campaign.
Hear from Our Happy Customers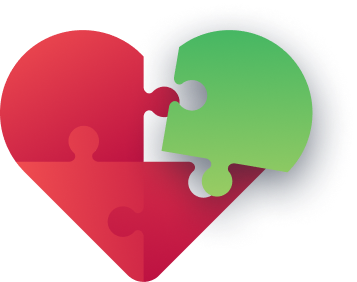 How to choose the best remarketing agency for stellar results
The most amazing results can be yours if you choose the right remarketing agency. With so many out there, it can be difficult to select the right one, but here are some tips to help.
Do your research
Don't be lazy when it comes to researching remarketing agencies. Every website will say they're the best, but be sure to do your research to prove them right or wrong.
Here are a few things you should look for in your research:
Testimonials: Client testimonials can tell a lot about an agency. If they have more than 100 glowing client testimonials, you can easily consider them trustworthy. Testimonials are extremely important because they're each a vote of confidence toward the agency and the work they've done for previous clients. Did you know that WebFX has over 1020 client testimonials?
Reviews: Before you go to a restaurant, you likely check their reviews — and it should be no different when you're selecting a remarketing agency. Be sure to look at their reviews on Yelp!, Google My Business, and any other number of rating platforms to ensure that they're the real deal. However, don't be bothered by a few bad reviews — everyone has a different experience. If the bad reviews outweigh the positive ones, that's when its time to look elsewhere.
Previous clients: There are a few things to look for when you look at a remarketing company's previous clients. First, you want to determine if they've worked with businesses in your industry before. If they have, it's a great sign that they'll be able to create a great campaign for your business. Next, you want to ensure that they haven't served just one industry that isn't yours. If it is your industry, you may have hit the jackpot when it comes to remarketing, but if they only work in one industry that doesn't match your business, you'll want to look elsewhere.
Consider your budget
You should never sacrifice your budget when it comes to hiring an agency. There are a wide variety of remarketing agencies that come in at different price points, and it's important to find one that fits your budget.
However, there are a few things to keep in mind.
You'll typically get what you pay for. You likely shouldn't opt for the cheapest agency you find, because there's likely a reason their services cost the least.
To avoid getting scammed by an agency, you'll want to do your research ahead of time to determine the average cost of remarketing services. From there, you'll be able to determine the legitimacy of an agency's pricing.
Talk to them on the phone
You should never sign on the dotted line before speaking with an agency directly. When you talk over the phone, you'll be able to ask questions and get direct answers, as well as chat about your own business.
When you talk to a team member directly, you'll also be able to get a feel for the personality of the agency and if you think you could be a long-term marketing partner.
There are a few things you should look for during a phone call:
Dedication to your success: The agency should want to know everything about your company — from your industry to your current marketing campaign. They'll also be curious about your needs and ask what you're looking for in an agency and what you want to accomplish.
Friendliness: It might sound shallow, but if you're going to turn your marketing campaign over to an agency, you want to be sure that they're easy to get along with.
Honesty: The harsh truth is sometimes the best medicine, and you should look for that honesty when talking to a prospective agency. For example, they should be upfront with you about the possibility of meeting your goals, your budget, etc.
Remarketing agency FAQs
What is a remarketing agency?
A remarketing agency is a digital marketing agency that provides online advertising services called remarketing or retargeting. These services allow you to target leads who have demonstrated interest in your products or services but haven't yet purchased.
How much do remarketing agencies charge?
The cost of remarketing services varies depending on the size of your ad campaign and the specific services you select. PPC agencies typically charge $350 to $5000 or 12-30% of ad spend per month.
Small-to-medium-sized businesses (SMBs) spend between $9,000 and $10,000 per month on pay-per-click (PPC) advertising. Companies typically spend about 10% of their PPC budgets on remarketing. The average cost per click (CPC) for remarketing is $0.66-$1.23 per click.
Remarketing services from a top remarketing agency
If you want to work with a remarketing agency that knows what they're doing, WebFX is a clear winner.
We've been in business for over a decade and have driven incredible results for our clients.
When you choose WebFX as your remarketing company, you can expect:
A dedicated account manager
Campaign development
Remarketing campaign copywriting
Campaign setup
Remarketing ad design
And so much more!
WebFX is a leading remarketing agency that drives revenue
If you're looking for an agency that puts your company first while driving astronomical results, WebFX is here for you.
When you partner with us, you can count on our 25+ years of experience crafting incredible marketing campaigns for clients just like you.
We offer remarketing campaigns to a variety of industries including retail, real estate, and franchises, to name a few.
If you want to learn more about how remarketing services will grow your business, contact us online or give us a call at 888-601-5359!
Learn more about remarketing