Homepage SEO Guide: 11 Real Ways to Optimize Your Homepage
Optimizing your website is simple enough when you're targeting relevant keywords and creating content around them. But what about your homepage?
Homepage search engine optimization (SEO) seems confusing, but it's similar to general website SEO. If you're zooming past homepage SEO in your SEO efforts, you're missing out on a considerable opportunity.
Homepage SEO can make your site more authoritative and high-quality in Google's eyes — not to mention build brand awareness with your ideal audience.
At WebFX, we've been successfully running SEO campaigns for our clients for over 25 years. Curious about what they have to say? Read our 1020+ client testimonials from numerous industries (that's the most of any agency in the U.S.!).
Do you need a masterful SEO agency? Go ahead and contact us online or call us at 888-601-5359 right now.
If you're wondering what to put on your homepage to improve your rankings, keep reading for our 11 ways to optimize your main page.
Independent research from Clutch has named WebFX the
top SEO company

in the United States.

Clutch has personally interviewed more than 250 WebFX clients to discuss their experience partnering with us.

Read More Clutch Reviews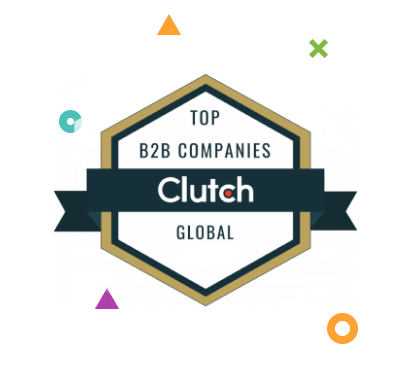 The big question: Does homepage SEO actually exist?
Yes, homepage SEO exists — otherwise, this would be a short read. However, many industry experts have struggled with this question, because homepages are devoted to showcasing brands rather than one topical keyword.
The primary worry for those who brush off homepage SEO is exact or partial match brand names.
For example, if you sell flowerpots and you name your brand Flowerpots and your domain name "flowerpots.org," the competition can heat up for your homepage in the search engine results pages (SERPs). Others targeting "flowerpots" as a keyword can drag your homepage down, despite attentive SEO practices.
The claim for ignoring homepage SEO is that keyword-laden domains can present problems that aren't worth the time and effort of an Internet marketing team. However, widening your pool of targeted keywords reduces the pressure for these sites and for brands overall.
Just like you might target a couple of connected keywords in a blog post, your homepage can follow a theme or broad focus rather than becoming so narrow that it's ineffective.
The old adage "putting all your eggs in one basket" sums up the error of avoiding homepage SEO. Homepage SEO functions best when you select a few choice eggs and pay close attention to them. Plus, it can draw in traffic and improve your revenue.
So, what are homepage SEO techniques that get real results? We've compiled a list of 11 methods to optimize your homepage below.
1. State your company purpose
The homepage of your site is the welcome center for your visitors. That means they have to learn about your business when they arrive. Since you won't hand out pamphlets, you'll need to fill them in through introductory sections.
It's vital to describe your specialty, what kind of products or services you offer, and what sets you apart from competitors. Your bounce rate is going to shoot up if you can't communicate clearly and concisely what you can offer users.
Splitting up the elements of your company into manageable sections helps communicate your best traits, but keep your explanation brief with the potential to find out more on other pages deeper into your site. If you link to these pages, navigation can be a breeze for your visitors, and they can find the information they need.
2. Use a manageable selection of keywords
Targeting keywords is different in homepage SEO because you have to expand past a one-keyword approach. As we discussed earlier, keywords that have your company's name in them, also known as branded keywords, can complicate your main page SEO.
The solution to focusing on a single, branded keyword is to spread your reach with multiple theme-based keywords. This means that if your fictitious flowerpot brand has stiff competition for branded keywords, you can also aim to target keywords like "wholesale flower planters," "gardening accessories," "online flowerpots shop," and "flowerpots near [your city]."
Ranking for non-branded keywords gives you a greater chance of creating an SEO-friendly website homepage and generating interest from unique angles. Search engines can learn about your site's subject matter and recognize the well-rounded condition of your site, raising the quality level.
3. Choose a strategic title tag
Your homepage title is the perfect place to play up branding because you can reference your best-selling products and brand for a higher click-through rate. The HTML title tag shows up in the SERPs and at the top of browser tabs, so it follows users from the start of their journey to their on-page session.


In your title tag, you can add your brand name beside your keywords that relate to your products and benefits. A branded title tag can produce brand awareness down the road whether it's at the front or back of the line.
Just like SEO across your site, the title tag should remain under 60 characters so Google can feature the full name without necessary words trailing off. Make sure search engine users can get the full effect of your strategic homepage title tag by limiting it to a few select descriptors.
BONUS READING: HOW TO WRITE A TANTALIZING TITLE TAG
4. Construct a straightforward meta description
Along with your title tag, your meta description can strengthen your homepage click-through rate and drive people to your site. Effective meta descriptions act as a sample for users within the SERPs, so you can catch people's attention before they even reach your page.
This is your chance to write a line or two about your company that appeals to prospective clients. It's the next rung in the ladder of summarizing your homepage and company.
First, you gave a short title. Next, you offer a brief meta description, and then you'll create on-page sections with headers.
Most of all, your meta description should contain your brand name and a smattering of in-context keywords.

Avoid stuffing keywords into your homepage meta description, because clear sentences work best for climbing through the SERP rankings and informing users what they can find on your homepage.
5. Implement SEO-friendly website headers
As you decide what to put on your homepage, don't forget the importance of headers for SEO. H1 and H2 headers can smooth out user experience as people scroll through your homepage, and they assist Google through indexing and ranking your site.
Google uses headers to understand what your page is about and which sections take priority for visitors. They develop an information hierarchy, which is useful when people skim your site.
For homepage SEO, headers might take a new shape because your word count will likely be lower on the main page rather than auxiliary ones. Headers can still break up small blocks of text, and they're an excellent opportunity for plugging in some of your keywords.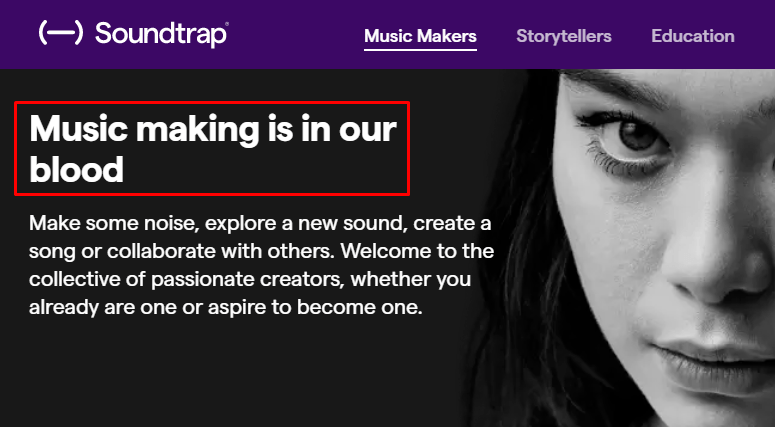 Reserve H1 for your homepage's heading at the top of the page, and disperse H2 headers lower on the page for an optimal layout.
6. Link carefully
Is your homepage a good place to practice internal linking? Absolutely — linking on your homepage can improve navigation for users and establish signals for site hierarchy. The homepage is the hub of your site, and Google needs it to sort the next level down in your site architecture.
In the footer, internal links can act as an additional menu that directs visitors to other handy pages on your site like your about page or your locations page.

If you can split your site into separate topics to showcase your prize-winning pages, the footer can funnel traffic to your most robust pages.
As long as you maintain natural links, internal linking for homepage optimization is a wise practice. Try inserting a few internal links in the homepage's body copy, as well, to spread link juice around, which means some of the ranking power from your pages rubs off on your page.
7. Consider promoting testimonials
As the Internet has become a booming place to exchange information and shop, people value the reviews of clients increasingly more. If you can demonstrate your favorable standing with your customers, you can gain the trust of visitors.
Set up a highlight reel — with the permission of your customers — that includes a list of written reviews, quotes, case studies, or simply company names. Hearing directly from satisfied customers builds your reliability, and they can go into detail about the advantages of your service from a unique perspective.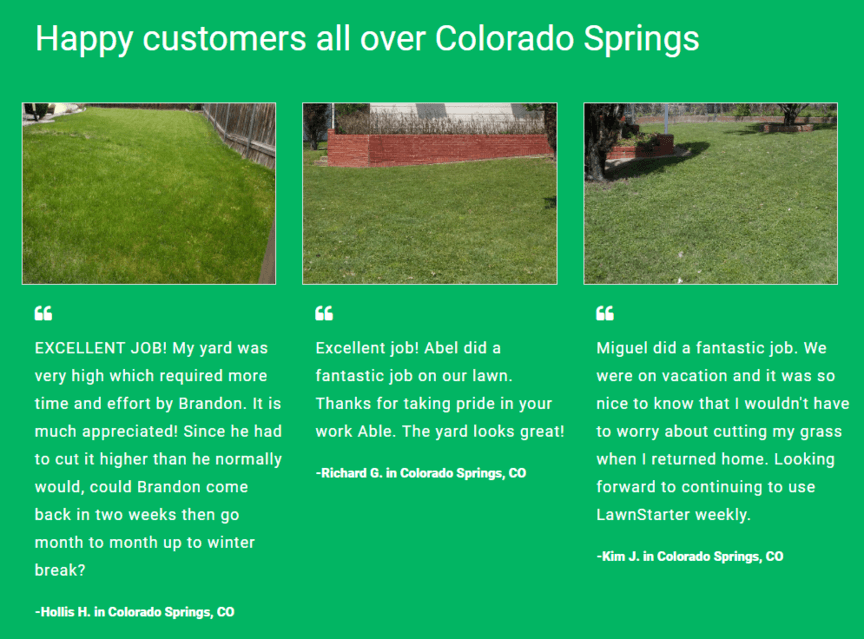 Recommendations from industry experts can also complement your homepage and encourage a surge of credibility. Whether it's a top-10 roundup or a certification, professional sway can help your company's site, too.
Aim for testimonials that reference specific actions and results from your service or products, because customers want to hear the complete story before making transactions.
This is also called "social proof," and worthwhile social proof components can lead to high volumes of conversions.
8. Balance copy with media
Before we dive into media's role on your homepage, there's an instrumental part of homepage SEO you can't leave out — your company logo. Your logo is a significant tool for solidifying your brand, and it needs to have a prominent position on your main page.
Your logo should be scalable so you can add it as a favicon — or favorites icon in various browsers — which isn't a ranking factor but still helps people remember your brand.

Logo usage makes your homepage put together and inviting, and the image is what visitors will retain long after they exit out of your site.
Other media that your homepage needs includes graphics because they support your copy and deliver an aesthetic appeal. Images also pass on ideas quickly if users want to run rapidly through the homepage.
Homepage SEO for images requires you to use popular file types like JPEG for your pictures and name them original, keyword-based names. High-quality photos with a sharp — not fuzzy or pixelated — look can amplify your main page.
Videos are another fun technique to rope people in because they can make your site rich and enticing. Internet users watch plenty of videos in their spare time, so videos are a viable channel to communicate your company's benefits in a visual way.
Most people have a hard time trudging through never-ending blocks of text, and media within a clean design prevent your site's bounce rate — the percentage of single-page sessions — from going sky high.
9. Create an appealing content flow
In the homepage SEO process, you don't want to optimize for visitors to camp out on the main page. You want to draw the users through your homepage content so they can learn about your company and services.
The initial way to stimulate a positive flow is to create a menu. Later when you fill in your homepage content, it should reflect the menu and your overall site architecture. You can separate the major sections, so users don't spend too much time wondering how to get your contact information or where to find your blog.
Next, it's time to think about "above the fold" content — just like its origin in stories above the newspaper's fold or crease, you want to users' eyes to land on certain sections of text first.
Plug your core content into the first few sections to grab the attention of users right away. The top chunk of content is going to have the most eyes on it, even if people end up scrolling down, so kick off your homepage with your most convincing features and substantial data.
Just because some people quit reading at the top doesn't mean you should give up on guiding them down the rest of your body content. Help visitors effortlessly transition from one focus to the next with impressive design and interesting snippets.
10. Favor simple homepage design
Homepage design puts your best face forward for your company, but it shouldn't be complicated or hectic. A simple, elegant design is easier to digest and makes a better impression on users.
In your SEO-friendly design, you want your font, color choices, spacing, and buttons. Since font is a consistent element throughout the homepage, it's a considerable consideration in your optimization process.
Check that your font isn't difficult to read by making sure it isn't undersized. A size that's the sweet spot for your company might not be the same for another, because your audiences have different tastes.
Medium-sized fonts are a safe bet for sites to start out with, but a round of A/B testing — testing two versions of a site with groups of users — can give you a clear answer about the preferred font.
Responsive design to accommodate mobile devices is also necessary to get the most of your homepage. Google indexes mobile-optimized sites first because mobile devices host a huge number of Internet sessions. For your website design to survive between devices, you need a responsive design that adapts the dimensions of your page to a range of screen sizes.
11. Drive home CTAs
Call-to-actions (CTAs) move users from visitors to leads. You might think CTAs belong on landing pages alone, but the homepage should be a hub for achieving high conversion rates. While CTAs don't guarantee better homepage SEO, they do help you retain users and have a greater chance of gaining customers, which can develop your business.
On your homepage, CTAs can beckon users to contact you, call you on the phone, submit your email, subscribe to a newsletter, view pricing, or fill out an application. There are numerous things you visitors should do throughout your main page.
Homepage CTAs should instill a sense of urgency in viewers. What can persuade people to make a quick decision and enter their information? They have to stand out from the surrounding content while keeping a firm hold on trust.
Accentuate your CTAs on the homepage to tie together your homepage theme and entice conversions for future growth.
Our digital marketing campaigns impact the metrics that improve your bottom line.
See More Results

WebFX has driven the following results for clients:

$3 billion
In client revenue

7.8 million
Leads for our clients

5.2 million
Client phone calls
Get expert SEO services with WebFX
With these homepage optimization methods, you can form a trustworthy, strong starting place for visitors to explore your site. For your whole site to succeed in rankings, you need professional SEO services to reinforce your marketing methods.
WebFX is a long-time expert of SEO — we've been enhancing sites since 1996. We are a leading SEO agency that focuses on driving results, and we can audit and update your site to increase visibility and revenue. We've generated $3 billion in client revenue over the last five years!
Do you want to begin benefiting your bottom line and getting more exposure? Contact us online or call us at 888-601-5359 today.
How Is Your Website's SEO?
Use our free tool to get your score calculated in under 60 seconds.