The financial activities' industry currently has 8.9 million employees, a fair share of the workforce. With multiple sectors — banking, financial services, and real estate — technology and procedures must change to streamline processes for business-to-consumer (B2C) and business-to-business (B2B) companies.
Reading up on the 2023 financial industry trends can help you make smarter business choices. Follow along below for the financial market outlook in 2023 and learn how companies are adapting!
Want to learn how to market your financial services? Call 888-601-5359 today, and check out our video on digital marketing trends for 2023.
Don't miss our Marketing Manager Insider emails!
Join 200,000 smart marketers and get the month's hottest marketing news and insights delivered straight to your inbox!
Enter your email below:
Inline Subscription Form – CTA 72
"*" indicates required fields
(Don't worry, we'll never share your information!)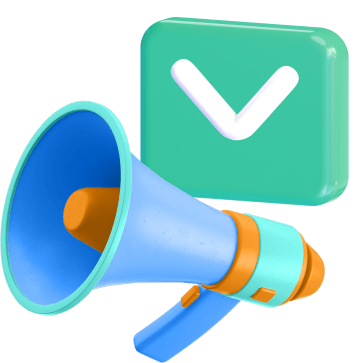 Industry FAQs
Let's review a few industry questions that influence trends.
Is the financial services industry growing?
The financial industry has grown steadily since the recession from 2007 to 2009. The impacts of the COVID-19 pandemic have lasted through the early 2020s, but the financial sector is steadily growing, creating more opportunities and advancements.
What factors impact the financial industry?
The financial sector comprises banking, consumer finance, real estate, insurance, retail, and other monetary industries. The following factors impact these businesses directly:
Interest rates
Government regulations
Consumer debt
Current trends in the financial industry
Below are five trends to look for in 2023 and beyond.
1. Personalization is growing
The financial industry is snowballing, and tech is moving alongside it. Businesses must consider how consumers — individuals and companies — receive their messages and experience services.
Consumers want to know that companies understand and meet their needs. 63% of people expect brands to use their purchase history to create personalized experiences, which extends to the finance industry.
If you want people to commit to your brand, you must show them you care. Personalized marketing in the finance industry could include:
Segmenting your customers based on their interest in your company
Prioritizing customer relationships and offering support through all purchase phases
Using omnichannel strategies — like emails and mobile ads — to meet customers wherever they are
Understanding your market and competitors to set yourself apart
Personalization can take many forms. For example, Bank of America has a credit card survey to gather data about their customers and suggest personalized options.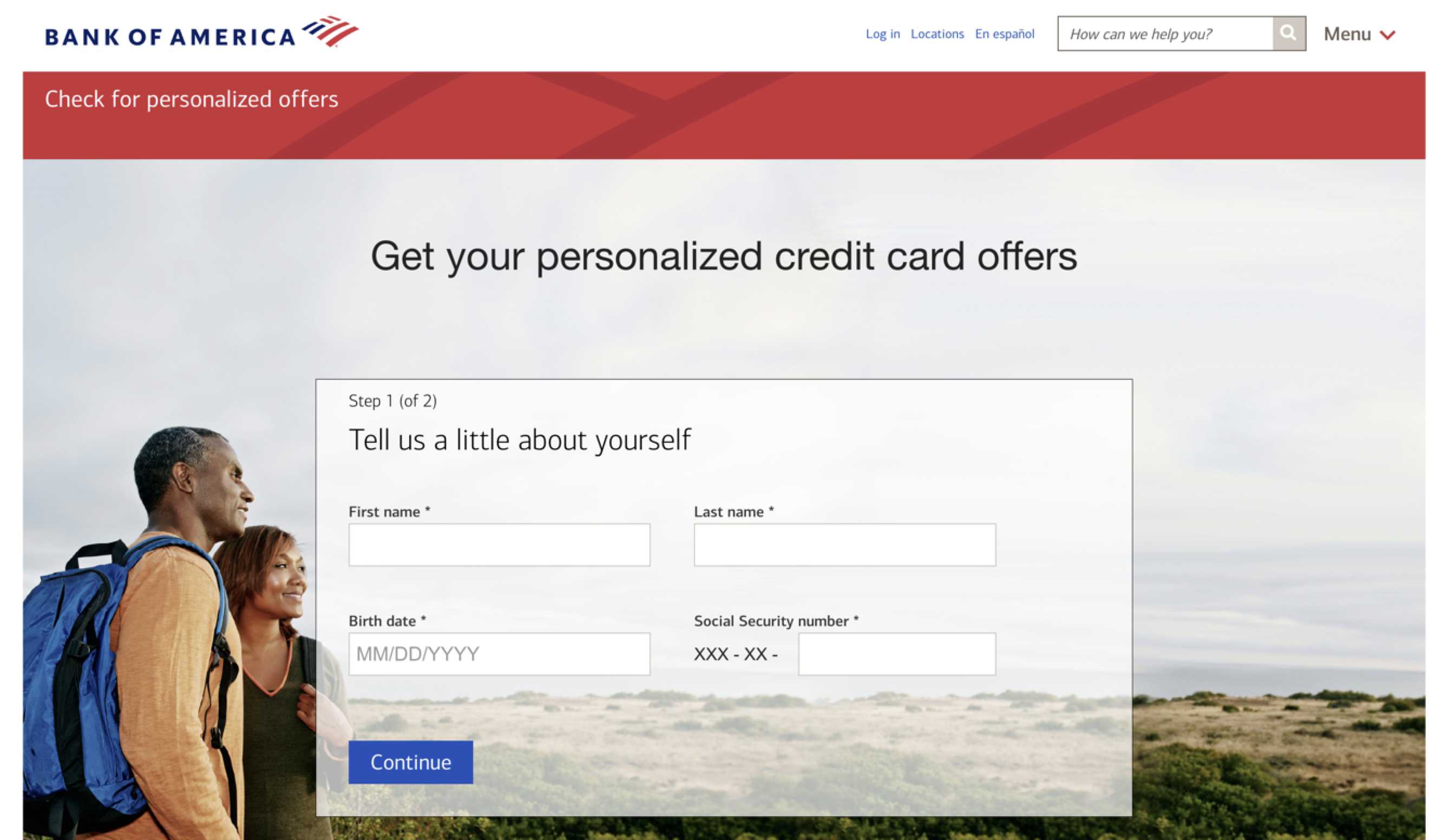 Whether you serve banking or real estate clients, you can no longer expect a blanket system to work for everyone. Be willing to discuss options and find a fit for any need, all while expanding to meet your organization's goals.
2. Hybrid workforces are sticking around
Since the shift to dynamic workforces in 2020, all industries have considered a full return to office. As of now, the financial industry will likely capitalize on mobile forces in the future, which impacts internal workflows and customer needs.
Before, financial industries relied heavily on face-to-face connections to meet clients, outline expectations, and close deals. However, these conversations occur virtually in other sectors, so financial institutions must consider how their clientele wants to work while working with their employees.
Hybrid work can impact the following:
Customer experience: With increased attention to hybrid services and mobile, customers will enjoy a faster, seamless experience. Hybrid work lets companies work with employees around the globe, which increases availability without extending working hours.
Employee satisfaction: According to one study, 89% of remote employees are more inclined to say they are optimistic about the next five years compared to 77% of their office peers. Financial employers may resist change, but hybrid work has given employees greater flexibility, lowering turnover rates and improving happiness.
Competitive features: Increased security for employees helps protect client data. With more available staff, you can reach clients faster. You can work with more users at greater distances by offering remote services.
Hybrid work is here to stay, but your business can choose how to accommodate the change.
3. Security is changing with technology
For financial institutions, security is everything. Hackers will likely go after financial services to access funds and personal data directly. Cyberattacks become more advanced as technology advances, allowing companies to gather more data.
The Federal Trade Commission amended the Safeguard Rule to establish a process for financial institutions to adapt and implement a security process. This regulation accounts for advanced technology that wasn't around when the FIC created the rule in 2003.
Along with regulatory changes, organization-specific measures are gaining traction. Some modern security processes include:
Phishing awareness: Phishing occurs when an attacker pretends to be a reputable company through email or SMS and encourages users to provide information. Educating employees on phishing can help prevent successful attacks.
Artificial intelligence (AI): AI can help with automatic threat detection, response, and reporting. Attackers may have intelligent approaches, but AI adds a barrier to external threats and encourages internal cooperation.
Third-party security: Financial companies might need more internal resources to man their security, especially with rapid growth. Some outsource security services to have constant protection while focusing on other tasks.
Auditing: Evaluating and tracking security measures ensures effectiveness. Scheduling annual or semi-annual audits can prevent your system from falling behind.
Consumers also use mobile devices for digital payment platforms like Venmo, mobile banking, and personal finance applications. Security extends beyond your physical location — your online processes should protect your users wherever they go.
4. Blockchain is more prevalent
Blockchain is a system that maintains transaction records made in bitcoin — or another cryptocurrency — across several computers linked in a peer-to-peer network. Blockchain is also a cryptocurrency financial services company.
Blockchain creates a series of immutable transactions that makes it clear when an outsider attempts to alter the "chain." With this technology, businesses can safely complete large transactions without third-party verification.
Most people assume blockchain services and technology are exclusive to cryptocurrency, but that's not the case. While blockchain technology is still emerging, its uses are expanding past crypto into practical tech solutions.
Blockchain applications in the financial industry include:
Creating contracts that all parties can secure and share
Transferring money faster and with fewer middlemen
Storing sensitive customer data
5. Consumers want more control over their experience
With the uncertainty from the past years, customers want more control over their finances. That includes how they handle complaints and concerns. Your company should help customers feel in control of their experience, data, and finances.
Many companies offer chatbot solutions that let the user solve some issues and ask questions to AI solutions. There are other ways to support self-service, including:
Tutorials
FAQs
Product demonstration videos
Blog posts and accessible literature
You'll find FAQs on financial websites, like personal or business banking accounts:

Financial services are no longer a one-way street. Consumers want access to information to handle situations themselves to prevent confusion.
Time to Level Up Your Sales
Our long list of services helps you grow every aspect of your business with marketing strategies that are proven to increase bottom-line metrics like revenue and conversions.
In the past 5 years, we've managed more than 12.9 MILLION transactions across our client base.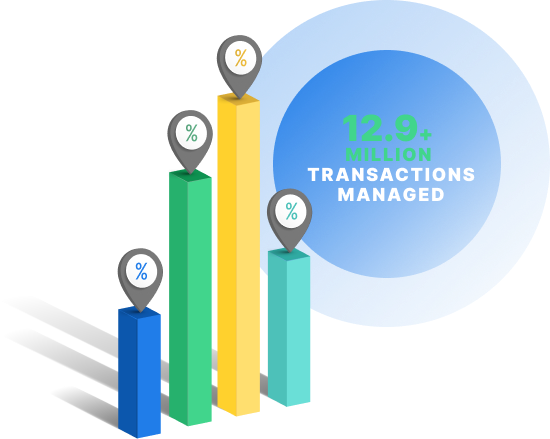 Want to stay ahead of 2023 financial industry trends?
Every industry is unique, which is why WebFX offers personalized digital marketing solutions to help your company succeed.
With 500+ subject-matter experts on staff, we can shoulder your team's workload and prevent you from working with multiple agencies. We will account for changes in the financial industry to keep your marketing up to date while maximizing resources.
From banking to real estate, our experts will improve your bottom line. View our case studies to see evidence-backed results, and then contact us online to speak with a strategist!
Earn a 20% greater ROI with WebFX
Increase your leads, sales, and revenue with digital marketing