Did you know that you can earn $2 for every $1 spent on pay-per-click (PPC) advertisements? That's because PPC ads are the perfect strategy to boost your online visibility on search engines like Google and drive more sales for your business.
But how do you ensure that your PPC campaign drives the best possible results for your company? That's where a PPC dashboard can help.
On this page, we'll dive into the ins and outs of PPC dashboards and how they can help your business. Here's a quick overview of some of the topics we'll cover:
And if you're ready to start tracking your PPC campaigns with help from an industry-leading PPC agency, WebFX can help! Our award-winning team of PPC experts will take care of developing, implementing, and managing your PPC campaigns so you can focus on your other business tasks.
Plus, your dedicated account manager will keep you informed with frequent reports every step of the way. Speak with one of our strategists today by calling 888-601-5359 or contact us online to get started with our revenue-driving PPC services!
We foster and form long-term partnerships so that your business has long-term results.
Over 90% of WebFX clients continue partnering with us into year 2 of their campaign.
Hear from Our Happy Customers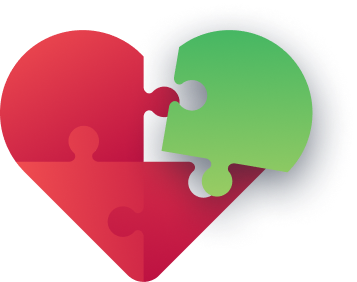 What is a PPC dashboard?
A PPC dashboard is a reporting tool or platform that helps you monitor the success of your paid ad campaign. It records and displays crucial key performance indicators (KPIs) and metrics that give you valuable insights into the performance of your PPC ads.
Why use a PPC dashboard?
So, why use a PPC dashboard? PPC dashboards enable you to track the results of your PPC campaign. When you measure the success of your ads, you can identify which strategies and techniques drive the best results for your business.
Your dashboard keeps all your campaign metrics and results stored in one platform for easy access. That means you can monitor all of your PPC ads in one place without having to manually check each advertisement's performance or juggle multiple tracking tools.
As a result, you can use your dashboard to identify key opportunities to improve your PPC campaign. That means you can drive better results and a higher return on investment (ROI) for your business.
What to include in a PPC dashboard: 5 key metrics
If you're wondering what to include in a PPC dashboard, we've got you covered. Your dashboard should collect the metrics and data points that are the most essential for your campaign and relevant to your business goals.
For example, if you want to drive more conversions with your PPC ads, you'll want to track your conversion rate in your dashboard.
Here are a few more examples of key metrics to include in your PPC dashboard:
1. Clicks
Clicks is a metric that monitors how many clicks your ad gets. Monitoring your clicks is an excellent way to see if your ad generates interest and performs well in search engines. You can identify ads that need optimized to improve your results by tracking clicks.
For example, if you notice a high number of clicks, this generally means that your PPC ad performs well and generates interest from your target audience.
If you notice a low amount of clicks, this behavior can signify that something about your ad isn't resonating with your audience, such as your ad copy or target keyword.
2. Click-through rate (CTR)
Another essential metric for your PPC campaign is your CTR. CTR is the ratio of users who click on your ads in relation to the total number of users who saw your ad. When you track your CTR, you gain insight into how many users find your ad interesting enough to click on it.
If you find that your CTR is below the industry average, it could indicate that you might need to optimize your target keywords, title, or ad copy to encourage more clicks on your ads.
3. Cost per click (CPC)
CPC is the amount you spend each time a user clicks on your ad. Monitoring your CPC can help ensure that you're getting the most out of your PPC budget. That's because a lower CPC is an indication that you spend less on ad clicks for your ad.
If your CPC is high, you can optimize your bidding strategy and other elements of your PPC ad, like your ad copy, to maximize your budget and earn the highest possible ROI.
4. Conversion rate
Another important metric to include in your PPC dashboard is your conversion rate. Conversion rate is a metric that tracks how often a click on your ad turns into a new customer, sale, or lead for your business.

Monitoring your conversion rate is essential because it indicates how effectively your ads generate conversions and sales for your company. If you notice a lower conversion rate, this could indicate that you need to optimize certain areas of your ads, like your landing page design or copy, to encourage more users to convert into paying customers.
5. Cost per conversion
The last metric you should include in your dashboard is cost per conversion. Cost per conversion measures how much it costs your business each time you get a conversion.
When you track your cost per conversion, you can gain an insight into how much it currently costs to gain a conversion. You want to aim for a low cost per conversion to maximize your ROI.
By tracking this metric, you can keep an eye on how much you spend to drive conversions with your PPC campaign. As a result, you can make optimizations, such as improving your landing page or targeting more relevant keywords to lower your cost per conversion.
The best PPC dashboard to help you drive sales and revenue ⁠— MarketingCloudFX
Are you looking for the best PPC dashboard to help you drive more sales and revenue with your PPC campaign? Then look no further than MarketingCloudFX.
Powered by IBM Watson, MarketingCloudFX enables you to track your PPC campaign, along with your other digital marketing strategies, all in one place. MarketingCloudFX uses advanced artificial intelligence (AI) to power your strategies and campaigns.
As a result, you can use MarketingCloudFX to receive data-driven suggestions for optimizations you can make to your PPC campaign to drive impressive results for your business.
With MarketingCloudFX, you can:
Monitor essential metrics and data points such as your CTR and conversion rate
Track critical audience behavior data to learn more about your target audience
Track the sources of your phone calls and leads
Monitor the sources of your web traffic
And so much more
MarketingCloudFX is an award-winning platform that makes it easy to measure the success of your PPC campaign and drive more sales and revenue for your company.
Measuring the metrics that affect your bottom line.
Are you interested in custom reporting that is specific to your unique business needs? Powered by MarketingCloudFX, WebFX creates custom reports based on the metrics that matter most to your company.
Leads

Transactions

Calls

Revenue
Learn More

Track your PPC results like a pro with WebFX
If you want to earn the highest possible ROI for your business with your PPC campaign, WebFX can help. When you partner with WebFX, you'll have access to a team of over 500 PPC experts who have more than 1.6 million hours of experience crafting PPC campaigns that drive sales and revenue for clients.
Our team, along with our industry-leading software, MarketingCloudFX, has driven over $3 billion in revenue for clients. And we can't wait to help your company achieve incredible results too.
Speak with one of our strategists today by calling 888-601-5359 or contact us online to learn how our top-tier PPC services can take your business to new heights.
How is your website's SEO?
Use our free tool to get your score calculated in under 60 seconds.
Get posts by email
Join 200,000 marketing managers and subscribe to Revenue Weekly!
"*" indicates required fields
WebFX Careers
Join our mission to provide industry-leading digital marketing services to businesses around the globe - all while building your personal knowledge and growing as an individual.