In the face of a recession, it's easy to get overwhelmed when it comes to digital marketing.
While many businesses may look to cut costs and reduce spending on their marketing efforts, these actions can actually negatively affect your company's bottom line.
In this blog post, we'll break down why you should continue marketing during a recession and go over our top tips for making the most of your marketing budget.
So keep reading to learn more about how you can implement a recession marketing strategy that helps your business grow!
P.S. Are you a marketer who likes to stay up to date with the latest marketing trends so you can help your company consistently drive revenue? We thought so. Stay in the know with 200,000 other marketers by signing up for our free newsletter!
Don't miss our Marketing Manager Insider emails!
Join 200,000 smart marketers and get the month's hottest marketing news and insights delivered straight to your inbox!
Enter your email below:
"*" indicates required fields
(Don't worry, we'll never share your information!)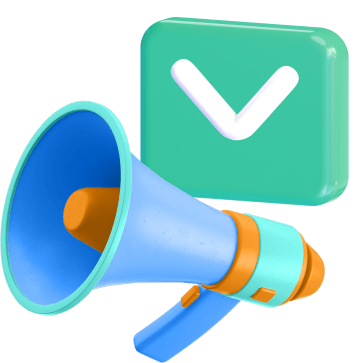 Should you continue to invest in marketing during a recession?
You might be surprised to hear that marketing during a recession can actually lead to growth.
When you continue to promote your products or services, you keep your brand at the forefront of consumers' minds.
Additionally, investing in marketing strategies during a recession can help you outshine your competitors. When many businesses cut their marketing budget, your brand can step in and fill those gaps, enabling your marketing messages to attract more leads and conversions.
On the other hand, cutting your marketing strategies during a recession will leave the door wide open for your competitors to swoop in and attract your audience's attention.
How should you spend your marketing budget during a recession?
During times of economic uncertainty, it's crucial to spend your marketing budget wisely. But which strategies can help you power business growth during a recession? We've got the answers for you.
Here are three of the best marketing strategies to invest in during a recession:
1. Search engine optimization (SEO)
When people want to research or purchase a product or service, they take to search engines like Google to find them.
And that's not changing any time soon. In fact, 93% of all online experiences begin with a search engine today.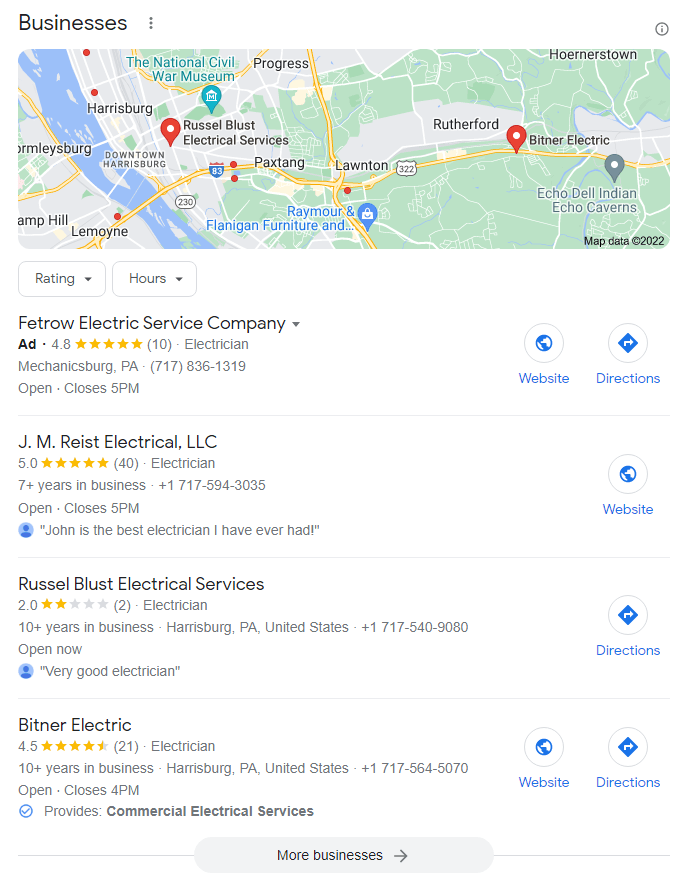 An SEO strategy allows you to implement optimizations across your website that help you increase your rankings in search engine results pages (SERPs).
With 75% of consumers only looking at websites from the first page of results, higher rankings in the SERPs will help you attracts tons of potential web traffic and leads.
SEO is an ongoing strategy that yields long-term results, enabling you to continuously attract leads and drive conversions.
And the best part: Ranking on the first page of the search results won't cost you a single penny.
2. Content marketing
Content marketing is the process of creating custom content that your audience finds helpful. Your content can range from blogs posts to informative articles to videos.
Creating content on your website is a great way to provide more information about your products or services to encourage your audience to convert.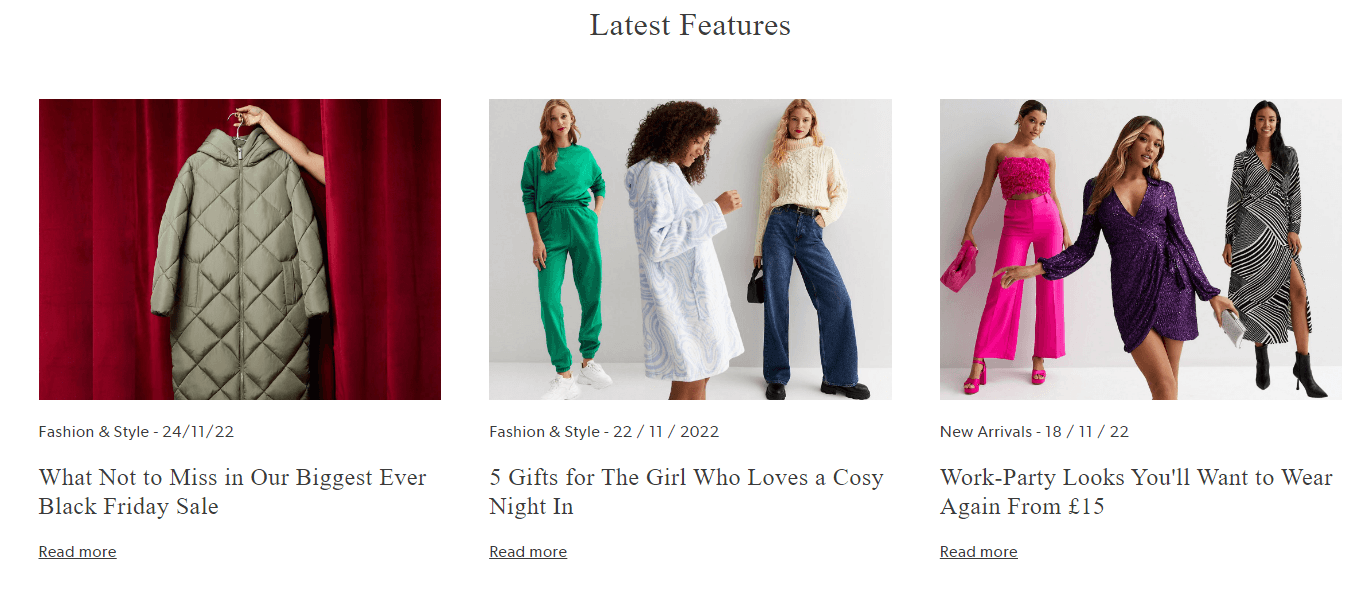 It also helps you establish your brand as an expert in your field. For example, when you create content that covers topics in your industry, your audience will begin to associate your brand as an authority in your industry, helping you build brand trust and awareness.
You can also add keywords throughout your content to give your website more opportunities to rank at the top of the search results, enabling you to attract more web traffic and leads.
Like SEO, creating content comes with no additional costs compared to other strategies like pay-per-click (PPC) advertising. All you need is someone on your team to create your content and publish it on your website.
Read the Content Marketing Quick-Start Guide
3. Social media marketing
There are more than five billion active users on social media. That's a whole lot of people you can reach with a social media marketing strategy.
And it's completely free to create a profile for your business on social media platforms like Facebook, Instagram, TikTok, LinkedIn, and more.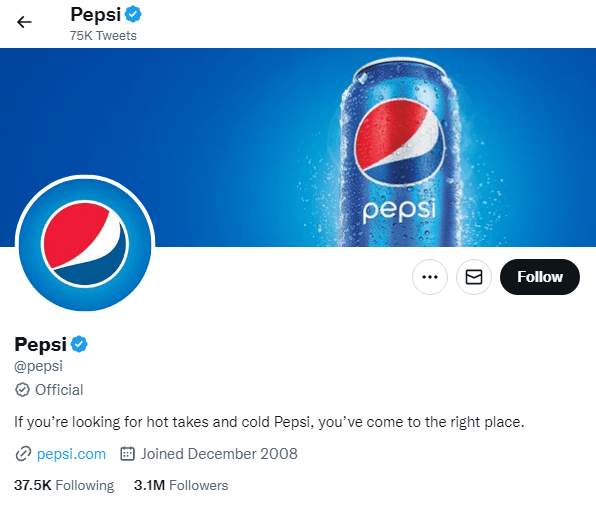 Consumers love to use social media platforms to research and interact with brands. Not convinced that social media is the right place to spend your marketing budget? Check out these statistics:
Don't underestimate the power of social media. Social media is a part of many consumers' daily routine. In fact, five years is the average amount of time a person will spend on social media in their lifetime.
Read Our Top Social Media Marketing Tips
How to market during a recession: 3 recession marketing tips to drive more revenue
Curious about how to market during a recession? We've got just the tips for you.
Check out these four recession marketing strategies to help you drive revenue during times of economic trouble:
1. Focus on customer loyalty
Retaining your current customers is a lot less expensive than attracting new ones. That's why when it comes to marketing strategies during a recession, building your brand loyalty is one you won't want to skip out on.
Consider starting a customer loyalty program to keep your current customers engaged and continuously purchasing your products or services.
You can also give exclusive discounts to your current customers or recommend products they would like based on their previous purchases through email.
2. Continuously track your return on investment (ROI)
Tracking the ROI from your marketing efforts is critical, especially in times of economic downturn. It's essential to ensure that your marketing budget is going toward the strategies that will drive the most revenue for your company.
By analyzing your ROI, you can see which marketing channels drive the most leads and conversions for your business. Then, you can work on optimizing your marketing strategies for those channels to drive even better results for your business moving forward.
Top tip: At WebFX, we use MarketingCloudFX to fuel ROI analysis. Powered by IBM Watson, MarketingCloudFX allows you to access billions of data points to gather deep insights into your leads and marketing strategies.
Want to learn more about marketing ROI? We have a video for you below.
3. Consider partnering with a digital marketing agency
Investing in the right marketing strategies that will earn you the highest ROI can be tricky. Especially if you don't have the technology or time to do it.
Partnering with a digital marketing agency can help your company remain competitive by funneling your marketing budget to the channels that will help you drive the most revenue.
At WebFX, we provide closed-loop reporting solutions that enable you gather insights into which strategies drive the best results, so you can understand which channels offer the highest ROI for your company.
Our team of over 500 digital marketing specialists will then help you manage and optimize your strategies to ensure your business drives long-term results.
Our digital marketing campaigns impact the metrics that improve your bottom line.
See More Results

WebFX has driven the following results for clients:

$3 billion
In client revenue

7.8 million
Leads for our clients

5.2 million
Client phone calls
Don't stop marketing during a recession
Without a marketing strategy, your business will miss out on tons of potential sales and revenue because your audience won't be able to discover your brand.
If you're finding that your team's workload is stretched to the max or aren't sure which marketing strategies will drive the best ROI for your company, WebFX can help.
WebFX is a full-service digital marketing agency that provides close-loop reporting solutions so you can better track the ROI from your marketing efforts.
Confidently launch marketing strategies backed by data that will drive more revenue with the help of a team of digital marketing experts with more than 1.6 million hours of experience.
Contact us online or give us a call at 888-601-5359 to discover how we can help you launch a revenue-driving recession marketing strategy that grows your business!
WebFX Careers
Join our mission to provide industry-leading digital marketing services to businesses around the globe - all while building your personal knowledge and growing as an individual.