If you're struggling to drive the traffic and conversions you want for your business, one of the most effective ways to up your game is to bring search engine optimization (SEO) into your marketing plan. But what if you've already started an SEO campaign and it's not driving results? Why is your SEO not working, and what can you do to change that?
Fortunately, there are several ways you can give your SEO a boost, and we'll cover eight of them below. Read on to learn more about what to do when your SEO isn't working. Then, if you want some insight into what's going wrong with your SEO, just use our free SEO checker!
Looking for an all-in-one SEO audit tool? You've found it.
SEO Checker provides data on key metrics to give you:
Complete SEO score
Content Grade
Site Speed Analysis
and more.
What contributes to faulty SEO?
SEO not working is a frustrating experience, particularly if you can't figure out what's wrong. But don't worry — hope is not lost. Odds are, your SEO is being brought down by one or more of the following factors, and by repairing them, you can fix your SEO.
Eight things in particular stand out as possible causes for poor SEO:
Any one of these could be the reason your SEO isn't working, or it could be a combination of multiple things. Not having high-quality backlinks, for example, could be leaving you stranded in the lower rankings even if everything else about your site is perfect. Read on to learn about these factors in more detail.
BONUS READING: Future of SEO in 2021
8 things that can lead to faulty SEO
Here are eight things that could be causing faulty SEO for your business:
1. Poor keyword optimization
Keywords are essential parts of a good SEO campaign. When you incorporate keywords into your content, it clues Google in to which searches that content helps. Without keywords, you'll struggle to rank in any searches and reach the right audience.
It's no surprise, then, that poor keyword optimization will quickly lead to SEO not working. All your content should incorporate highly relevant keywords. In fact, a good strategy is to choose your keywords first and then craft your content around those keywords.
Be sure to include your primary keywords in your titles, headings, and meta descriptions as well.
2. Over-optimization
As important as it is to incorporate keywords into your content, it is possible to overdo it. Keywords should only be used in appropriate ways for the content in which they're appearing. If you force a keyword between every other word, it won't go well.
While keyword stuffing was once a viable strategy, those days are long gone. Today, Google's algorithms penalize pages that go too far with their keywords, kicking them down in rankings. Make sure you're not over-optimizing your keyword integration in your content.
Try to insert your target keywords two to three times each, but no more than that.
3. No high-quality backlinks
One of the most surefire ways to make Google rank you higher is to demonstrate that your content is authoritative. And nothing sends that message more than when trustworthy third-party sites link to you in their content. That's why it's vital to earn backlinks for your content.
If your SEO isn't working, it may be because your content doesn't have any backlinks — or because it has the wrong backlinks. Your backlinks should be from reputable websites in your industry. Backlinks from non-authoritative sites can actually hurt your rankings.
To earn backlinks, try finding broken links on reputable sites, and let the site owner know. Then, recommend a comparable page on your website as a viable replacement so that the site replaces those links with new ones to your content.
4. Slow page load speeds
Few things will make users click away from your content faster than slow page speeds. When users visit your site, and it takes forever to load, they grow impatient and hit the "back" button, which hurts your rankings. But how long is "forever?" In this context, around four seconds or longer — 83% of users expect pages to load in under three seconds.
To avoid making all your traffic abandon you, you need to meet this expectation. Here are some ways you can boost your page load speed:
Cache web pages
Minify code
Compress images
When your pages load quickly, your SEO will perform much better.
5. No responsive design
Did you know that over 50% of all Internet traffic comes from mobile devices? That means that to avoid losing most of your potential audience, all the content on your website needs to be mobile-friendly. If it's not, that's likely why your SEO doesn't work.
Make sure that your website practices responsive design — that is, it's optimized for both desktop and mobile devices. It should appear different on different devices, adjusting to the size and shape of the screen.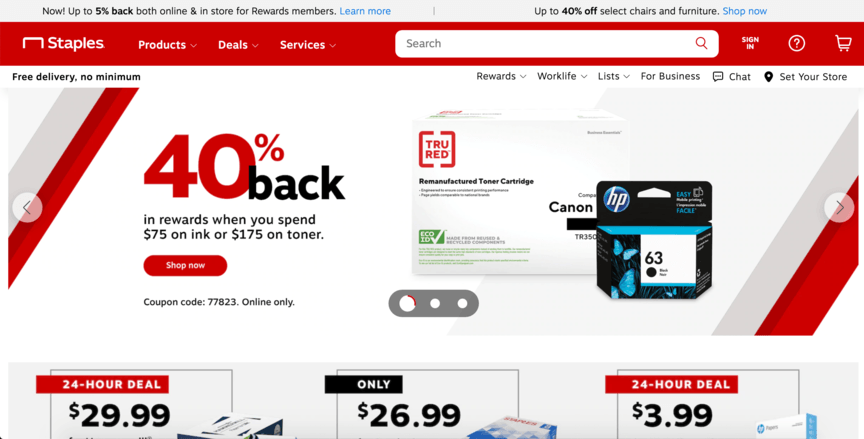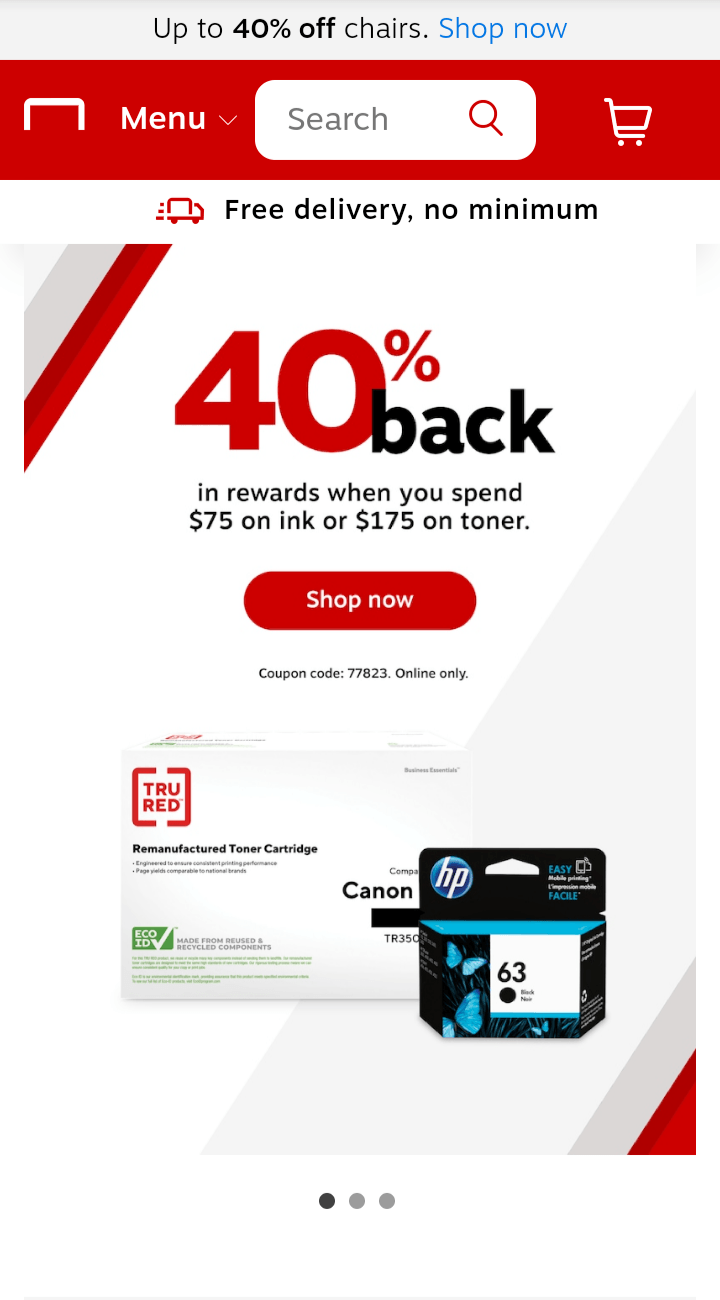 Google ranks content based on its mobile format, so without responsive design, you won't have a shot at ranking!
6. Unhelpful content
When you write a piece of content on your website, you're usually doing it to draw in users and turn them into leads. But your content shouldn't exist solely to fulfill your interests. Users visit your content looking to get something out of it, and you need to meet that expectation.
When users don't find your content helpful or informative, they'll quickly stop reading and seek answers elsewhere. Do what you can to prevent this from happening. When you write a piece of content, make sure it addresses user search intent — that is, what brought users there.
If you write a piece for the keyword "how to jumpstart a car," make sure you provide thorough information on how to jumpstart a car. If you want to get a better look at the search intent, look at what's ranking for that keyword currently, and see what information it provides.
7. Technical issues
Google algorithms determine your ranking, and those algorithms factor in technical or backend factors. The downside of that is that technical issues can easily get in the way of your SEO, hurting your rankings. For example, if your site has anything preventing Google from crawling it, you're guaranteed not to rank.
If Google can't crawl your site, it can't display your pages in search results, which will naturally ensure that your SEO doesn't work. Other times, it's a bit more deliberate on Google's part. If it detects duplicate content on your site — that is, content that's the same on multiple online pages and could indicate laziness or plagiarism — it will penalize you in rankings.
8. Not enough wait time
If you're dealing with what appears to be faulty SEO, don't automatically assume that something's drastically wrong with your campaign. Sometimes you just need to wait a little longer! Unlike some strategies like paid advertising, which can drive results fast, SEO takes a while to get moving.
High rankings don't happen overnight. Your rankings will go up slowly in response to an accumulation of different factors. If you only recently launched your SEO campaign and haven't seen results yet, just give it a little longer.
If a long time goes by, and you still see no results, that's when you can start looking at ways of improving it. Typically, you should see results around four to six months after launch.
We foster and form long-term partnerships so that your business has long-term results.
Over 90% of WebFX clients continue partnering with us into year 2 of their campaign.

Hear from Our Happy Customers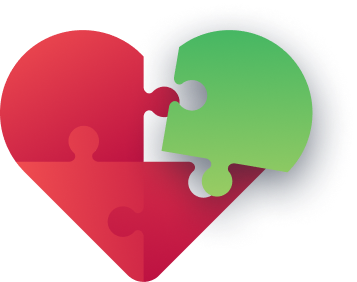 Let WebFX help you when your SEO isn't working
If your SEO doesn't work like you want it to, hopefully the tips above can help you resolve the issue.
But if you're still struggling to drive results, it might be time to partner with an agency — and there's no better SEO agency than WebFX. With over 25 years of experience, we know what it takes to run a stellar SEO campaign. Our SEO services can help you excel at page speed, content creation, keyword integration, and more.
To get started with us, call 888-601-5359 or contact us online today!
WebFX Careers
Join our mission to provide industry-leading digital marketing services to businesses around the globe - all while building your personal knowledge and growing as an individual.