13 minute read

Macy is a marketing writer with over five years of experience creating content for dozens of industries including food and beverage, home services, and education. She also specializes in creating SEO and PPC content. Her work has been featured by Search Engine Journal, HubSpot, Entrepreneur, Clutch, and more. In her free time, Macy enjoys trying new crafts and reading comic books.
If you want to grow your business online, you need to create an ecommerce marketing strategy. An ecommerce marketing strategy helps you drive traffic to your ecommerce store, sell more products online, and improve revenue. So, what types of ecommerce marketing will help you improve online sales?
On this page, we'll provide you with six conversion-driven types of ecommerce marketing that you can use to grow your business online.
P.S. Want the latest tips and tricks for marketing online? Subscribe to our weekly newsletter!
1. Search engine optimization (SEO) to help more shoppers find your store
First on our list of types of marketing strategies for ecommerce is search engine optimization (SEO). SEO is the process of optimizing your website to boost its ranking in the search results. When you rank higher in search engine results, you'll drive more traffic to your website.
Did you know that 80% of shoppers do product research online?

To help them figure out if your product is right for their needs, they turn to search engines to provide them with valuable information about products and brands.
So, if you're not optimizing for search engines, you're missing a valuable opportunity to reach shoppers. To get started with SEO, you'll need to do the following:
Find relevant keywords: When your audience searches for products, they use keywords to help them find what they want. If you want your business to appear in relevant searches, you need to optimize for the right keywords.
Stick to long-tail keywords that contain three or more words. These keywords help you attract more qualified shoppers to your company. Someone who searches "cup" may not be a valuable lead for your business, whereas someone searching "purple insulated tumbler cup" is a valuable lead.
Optimize product images: One of the most critical factors that contribute to your SEO ranking is user experience.
If you want to rank higher in search results, you need to provide a positive user experience for your audience so that interested leads remain on your page. One way to do that is to optimize your product images. All product listings on your site should include high-quality images to showcase the details of each.
However, the issue with having high-quality photos is that it can bog down your site since high-quality images are typically larger files. These heavy files can adversely affect the user experience since it causes your site to load slowly. However, by compressing your images, you ensure they don't bog down your site while maintaining the quality.
Optimize your title tag and meta description: These two core components are the first things your audience sees when they find your listing in organic search.
If you want them to click on your listing and visit your site, you must optimize your title tag and meta description.

You need to include your core keyword in both components, so both humans and search engines know your page is relevant to the search results.
2. Content marketing to establish yourself as an authority
Next on our list of types of ecommerce marketing is content marketing. Content marketing is one of the most valuable ecommerce marketing strategies because it helps you boost relevant traffic to your website. Additionally, creating content helps you establish yourself as a trusted authority in your field, which can help you earn more sales.
Content marketing generates three times more leads than traditional marketing.
So, how can you get started with content marketing?
Create a blog: Blogs are one of the most valuable forms of content creation.
When you blog, you focus on industry-related topics and target relevant keywords to help you appear in the right search results. To be successful with blogging, you need to blog often. Having fresh content consistently keeps people coming back to your website, and Google loves fresh content.
Use a content calendar: Content creation requires continually creating new content.
To ensure you're publishing content often and not overlapping publications, you'll want to use a content calendar. A content calendar will help you know when you're creating, editing, and publishing content. Keeping track of your content will make it easier for you to spread out your content over time.
Generally, you'll only want to plan content three or four weeks in advance. You don't want to plan too far in advance because your industry may change, or you may alter your marketing strategy for your business down the line.
Try different types of content: Blogs are fundamental to your content marketing strategy, but there are other types of marketing strategies that will benefit from the content you create. Creating different kinds of content besides your blog will help you cater to various audience members who consume content in different ways.
For example, in addition to blogs, you can create videos, design infographics, and publish ebooks. That's just the beginning! You have dozens of content options to help you deliver valuable information to your audience.
3. Email marketing to nurture leads towards conversion
One of the best types of ecommerce marketing strategies involves building personal connections with your leads. Email marketing enables you to have a direct connection with your audience and send them tailored information that gets them to convert.
At least 82% of companies already use email marketing, so if you aren't, you're missing out on a valuable strategy.
Ecommerce email marketing is valuable to your strategy because it helps you earn more sales and provides a fantastic return on investment (ROI). For every $1 spent, you can earn up to $44 in return!
To create an effective email marketing strategy, you must:
Obtain subscribers organically: When you start email marketing, you need a list of subscribers to send your content to. Many companies will try to take a shortcut by paying for email subscriber lists. This strategy isn't recommended, however, because most of your emails will get deleted or end up in spam folders.
Instead, focus on obtaining subscribers organically. You can do this by adding email sign-ups bars and pop-ups to your site to encourage people to sign up for your emails. If you want more sign-ups, offer a discount like free shipping or 10% off your first purchase.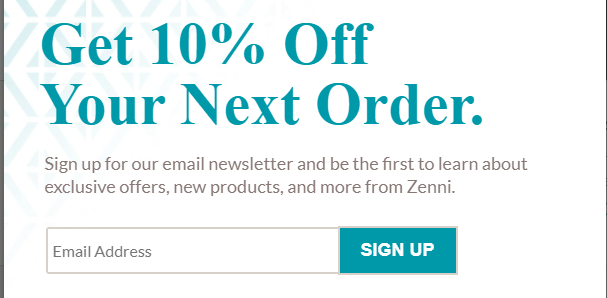 Segment your email list: The key to a successful email marketing campaign is segmentation. Segmentation involves grouping leads together based on their demographics, interests, and more. You can even implement benefit segmentation.
Segmentation is effective — you can see a 760% increase in revenue just by segmenting your subscribers. You'll want to separate people into different groups so you can deliver content that's most relevant to them. If you find you have multiple groups that you send different types of content to, you can use an email automation program, like EmailMarketingFX, to make it easier for you to manage your email campaigns.
Personalize the experience for your audience: Along with segmenting your emails, you'll want to create personalized email content for your audience. Many leads will subscribe to emails from multiple companies, so you must make your emails stand out in your recipient's inbox.
Personalization can help you stand out from your competition. Whether you're adding your subscriber's name to the email or tailoring the content to their interests (an ecommerce personalization tactic), you can help garner more email engagement, which results in more sales for your business.
4. Social media advertising to increase brand recognition and earn conversions
Social media advertising is one of the most effective commerce marketing strategies for helping new leads discover your brand. There are hundreds of people that want your products, but they haven't discovered your business yet. With ecommerce social media advertising, you can reach these leads.
To run a successful social media campaign, you need to:
Use compelling visuals: Social media ads are visual. Many of them use photos or videos to showcase products. If you want to have a successful social media advertising campaign, you need to use high-quality visuals that engage users and entice them to click.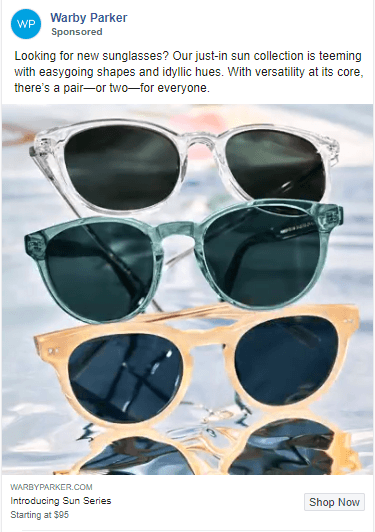 Having appealing visuals will catch your audience's attention and get them to click your ad. Try using photos or videos of real people using your products, or close-up details of an item.
Target the right people: The most significant benefit of social media advertising is the targeting capabilities. Social media platforms offer some of the most advanced targeting options, which means you can reach more people looking for your products.
To ensure you're making the most of this advanced targeting, you need to ensure that you know and understand your most valuable customers. Think of your typical customer(s) and use that information to create buyer personas. Creating a buyer persona will help you get in the mindset of marketing to a specific person, which will make your ads more successful.
Use appropriate calls to action (CTAs): When you run a social media ad, a fundamental part of your ad is the CTA. The CTA guides users on how to take the next step.
Most social media platforms provide you with a list of CTAs you can use for your ad, but it's essential to use the right one in relation to your goal. For example, Warby Parker might use a "Learn More" CTA if they were running an ad about their free at-home try-on so users could learn more about how it works. If they were advertising glasses, however, they may use a "Shop Now" CTA.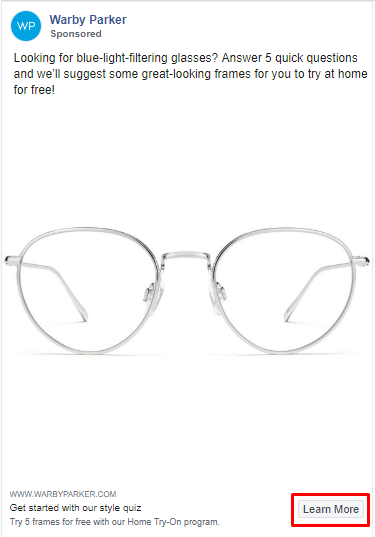 5. Web design to build a positive first impression
Did you know that 94% of first impressions relate to web design?
Your website is the heart of your ecommerce marketing strategy, so you must invest in building a beautiful design that creates a positive first impression with your audience. So, how can you create an ecommerce website that wows your audience?
Use a custom design: Your business is unique, so you need an exceptional design to go with it. You want your company to stand out from the competition so that leads remember your business better.
When you build your custom design, you'll want to integrate your brand's unique colors and style. Creating a style guide will help ensure that all pages are consistent across the board. If you're struggling to develop your business's unique style, consider investing in web design services to help you build the best website for your company.
Create simple navigation: Your navigation is a crucial component of your website's design.
If your audience can't find the products they need, they're more likely to leave your site. You must create a simple and organized navigation to help your audience find products faster.

Take JC Penney as an example — they create separate categories for their clothing (women, men, etc.), as well as categories for their home goods, accessories, and other categories.
When you hover over a category, the information is broken down into subcategories to help shoppers find products fast.
Make sure your site looks good on mobile: Mobile-friendliness is critical for both your audience and search engines. Google takes your site's mobile-friendliness into account with its mobile-first indexing.
Additionally, 70% of Internet time is spent on mobile, so your site must look great on all devices.
Integrate responsive design to ensure your site is mobile-friendly. Responsive design helps your website adapt to whatever device a user uses so that they can have the best experience on your site.
6. Pay-per-click (PPC) advertising to boost conversions
One of the essential types of ecommerce marketing is pay-per-click (PPC) advertising. This strategy is one of the best ecommerce marketing strategies for boosting conversions on your site. It enables you to reach more people looking for your product by appearing at the top of the search results and above your competitors.
These leads are more likely to purchase your products, too — ad clickers are 50% more likely to purchase than organic visitors. A successful ecommerce PPC campaign requires:
Choosing the right keywords: Your keywords trigger your ad to appear in search results. If you want your PPC ad to appear in front of relevant leads, you need to choose keywords that will attract the right people.
Like SEO, you'll want to stick to long-tail keywords for your ads. Not only do they attract more leads, but they have less competition, so your cost per click (CPC) is less, meaning you can obtain more leads for your budget.
Create a relevant landing page: If your ad engages users, features enticing ad copy, and provides a fantastic CTA, users will click on it. When they click your ad, they want to find information about the exact product that you featured in your ad.
If your landing page isn't focused on your ad content, you'll deter leads and lose them to your competition. So, if you run an ad that showcases your cast iron pans, your landing page should only focus on those pans — it shouldn't have listings for your non-stick cookware or your cooking accessories.
Use ad extensions: Ad extensions help enhance your advertising campaigns. These extensions enable you to add additional information to your PPC ad to make it more enticing — encouraging more users to click on your ad.

From site link extensions to structured snippets, you can integrate these features into your ad to provide helpful information that encourages leads to click.
Partner with a team of ecommerce masters!
WebFX campaigns have delivered more than 12,936,451 ecommerce transactions in the last 5 years
Read the Case Studies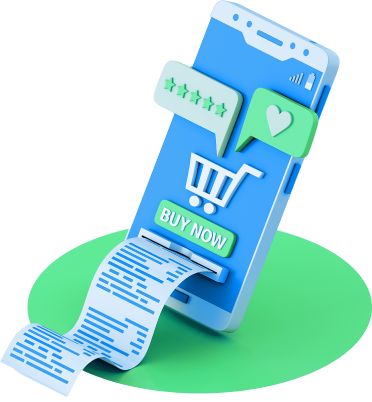 Try different types of ecommerce marketing for your business
Finding the right types of marketing strategies for ecommerce can be challenging, but you don't have to go at it alone. At WebFX, we have a team of over 500 experts that can help you create a plan that works for your business. In the past five years, we've managed over 12+ million transactions for our clients.
You can count on us to help you choose the right ecommerce marketing strategies to help you grow online. Don't hesitate any longer! Give us a call at 888-601-5359 or contact us online to speak with a strategist about our ecommerce marketing services!
Macy is a marketing writer with over five years of experience creating content for dozens of industries including food and beverage, home services, and education. She also specializes in creating SEO and PPC content. Her work has been featured by Search Engine Journal, HubSpot, Entrepreneur, Clutch, and more. In her free time, Macy enjoys trying new crafts and reading comic books.

WebFX provides digital marketing solutions with expert marketers, designers, and developers to increase visibility, conversions, and revenue.

Learn more
Try our free Marketing Calculator
Craft a tailored online marketing strategy! Utilize our free Internet marketing calculator for a custom plan based on your location, reach, timeframe, and budget.
Plan Your Marketing Budget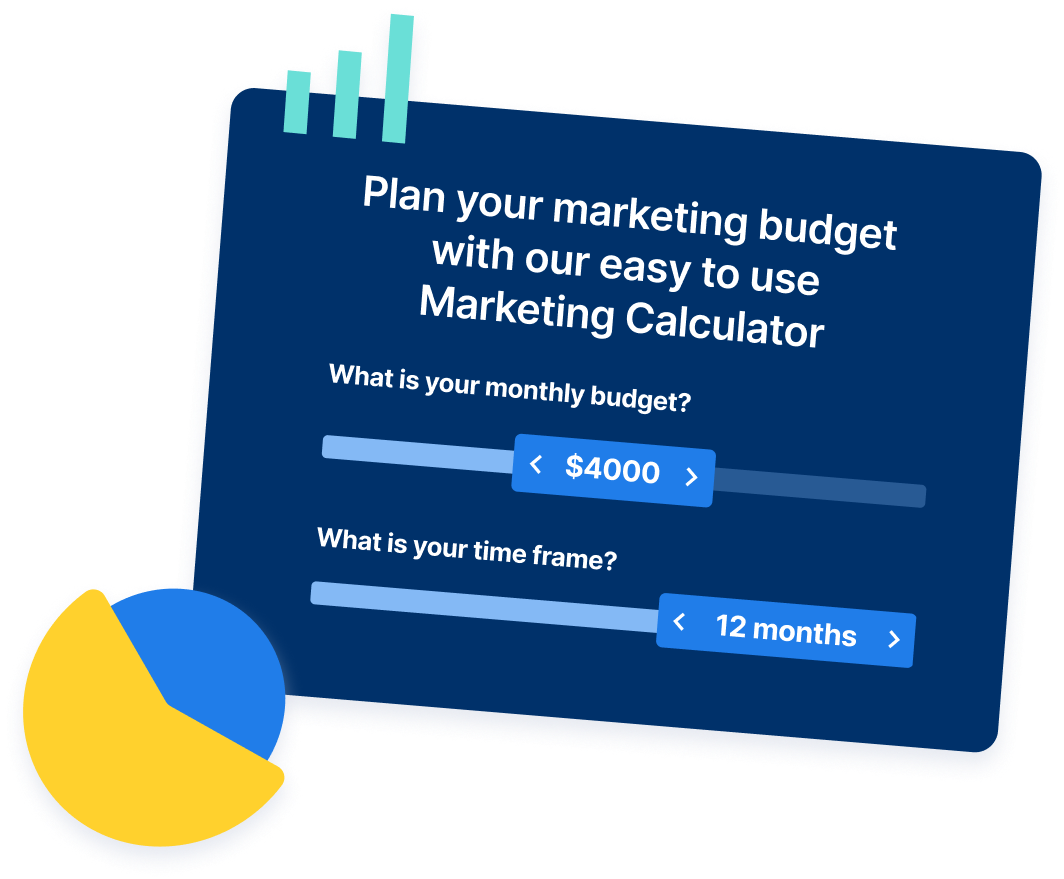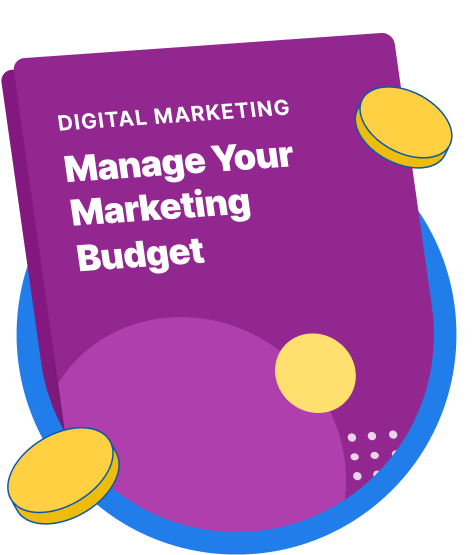 Maximize Your Marketing ROI
Claim your free eBook packed with proven strategies to boost your marketing efforts.
Get the Guide
Try our free Marketing Calculator
Craft a tailored online marketing strategy! Utilize our free Internet marketing calculator for a custom plan based on your location, reach, timeframe, and budget.
Plan Your Marketing Budget