Do you have an ecommerce website that isn't driving enough leads and sales for your company? If so, you may be missing a valuable tool for running your ecommerce site: Ecommerce marketing. Before you ask, "What is ecommerce marketing?" keep reading to get answers to questions like:
P.S. To get the latest tips and tricks about ecommerce marketing, subscribe to our newsletter, Revenue Weekly!
What is ecommerce marketing?
Ecommerce marketing is a compilation of tactics that enable you to promote your products and brand online. With this strategy, you use digital marketing channels to help get your products in front of more interested leads, which helps you earn more sales.
Related: What Is Ecommerce Advertising?
6 channels for your ecommerce marketing strategy
Now that you know the ecommerce marketing definition, it's time to look at some channels you can use to market your ecommerce products.
1. Search engine optimization (SEO)
Search engine optimization (SEO) is a tactic that enables you to boost your ecommerce website's ranking in search results to reach more qualified shoppers. Users conduct searches on search engines to find products they need. Without SEO, your products may not appear in relevant search results.
This tactic is critical for your ecommerce marketing plan because it will help you boost traffic on your website, attract more relevant shoppers, and increase conversions. Here's how SEO can help your ecommerce business drive better results:
You'll rank in relevant search results
SEO involves finding and optimizing for keywords related to your business and products. By integrating these keywords into your product listing, you'll help your products appear in relevant searches.
It helps you reach more qualified leads looking for your products.
You'll provide a better mobile shopping experience
Since Google moved to mobile-first indexing, which means your mobile site counts towards your ranking, it's critical to provide a mobile-friendly shopping experience. SEO helps you prioritize creating a mobile-friendly site by integrating responsive design and catering to 90% of consumers that make purchases on a smartphone.
You'll allow users to check out faster
To rank in search results, you need to have a site that loads quickly so users can find the products they need and check out. When you optimize for SEO, you'll focus on improving your site's load time to help provide users with a better experience and encourage them to shop on your page.
2. Pay-per-click (PPC) advertising
Pay-per-click (PPC) advertising is a paid advertising strategy that enables you to put your products in front of interested leads. These paid ads allow you to reach people most likely to want your products, making it a fundamental tactic for your ecommerce marketing strategy. With PPC ads, you pay when someone clicks on your ad.
This payment model enables you to only pay for leads most interested in your products. PPC ads enable you to attract more qualified leads and earn more conversions. Since ad clickers are 50% more likely to buy a product than organic visitors, you want to invest in this strategy to help you earn more revenue for your business.
Here are a few types of paid ads you can run to earn more sales:
Paid search ad
Paid search ads appear at the top of the search results, above organic listings, and have the word "ad" attached to them. To help your ad appear in the right results, you'll choose relevant keywords and bid on them to get your placement in the search results.

Display ads
Display ads appear on sites within Google's Display Network.
These sites showcase visual ads relevant to the user's interests. It enables you to advertise your products to leads most likely to buy them.


Google Shopping ads
Google Shopping ads enable you to place your products at the top of the search results and next to related products from other companies. These listings provide users with helpful information like price, star rating, and special offers.
They help you earn more sales for your ecommerce business.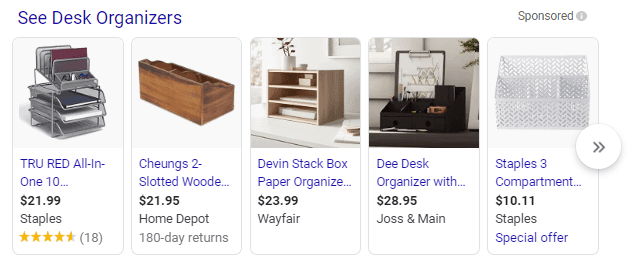 3. Email marketing
Another important tactic to include in your digital marketing strategy for ecommerce is email marketing. Email marketing enables you to send tailored messages to leads interested in your products. From special deals to newsletters, you can send your subscribers valuable information that gets them to convert.
The people who subscribe to your emails are already interested in your products and want to learn more. By investing in this strategy, you can nurture leads towards conversion and earn more sales for your business. Here are some ways you can use email marketing for your ecommerce business:
Personalize offers for your subscribers
Email marketing provides you with the opportunity to segment your audience and send them personalized content.
When you send your audience content tailored to their interests, they're more likely to engage with your emails, which is why personalization improves your open rate by 41%.
Send abandoned cart emails
People will often add products to their cart and leave your site before purchasing. With email marketing, you can send abandoned cart emails and encourage those users to reconsider purchasing, which enables you to earn more sales.
Send surveys to your customers
You must know how your business is doing and where you can improve. Email marketing enables you to send surveys directly to your audience and get feedback on your products, website, and more.
It helps you improve your business to provide a better customer experience.
4. Social media marketing and advertising
As you shape your ecommerce marketing plan, don't forget to add social media marketing and social media advertising to your plan. These tactics enable you to reach prospects on social media and put your products in front of them. Social media marketing helps you build brand awareness and get your audience to engage with your business.
It's a great way to build a connection with your prospects. Here's what you can do with social media marketing:
Create relevant content to engage your audience
Social media marketing enables you to create relevant content and share it with your audience. From blog posts to videos, you can create content that sparks conversations, drives traffic, and helps more people get familiar with your brand.
Share deals or specials from your business
Social media is an excellent place for you to keep your followers up to date on any product specials or sitewide deals.
Sharing this information can help you earn sales for your business.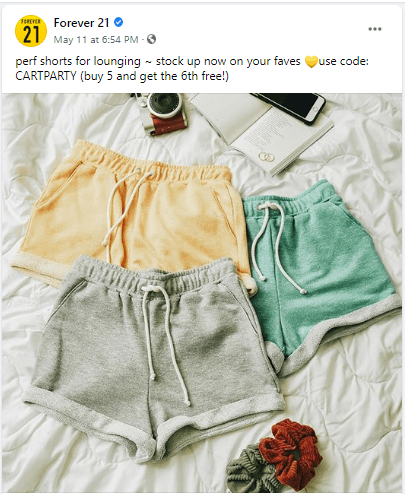 Engage your audience with your posts
Building brand awareness is critical to earning sales, and social media marketing helps you do that. By creating engaging posts, like polls, or asking questions, you can garner a response from your audience and reply to their responses.
This engagement builds a positive perception of your business and helps you earn more sales. Now let's look at social media advertising. Social media advertising enables you to put your brand and products in front of people most likely to have an interest in them.
It's a great way to increase sales for your ecommerce company. Here's what you can do when you add social media advertising to your ecommerce marketing plan:
Reach leads that haven't found your business yet
Social media advertising offers precise audience targeting, which means you target people most interested in your business. If you know who's likely to engage with your products and buy them, you can take that information and apply it to your social media ads.
It allows you to reach people who match your target audience but haven't heard of your company.
Create multiple types of ads to showcase your products
Variety is the spice of life, and with social media ads, you can create multiple types of ads to reach your audience and get them to engage with your content. From photo ads to video ads to carousel ads, you can use multiple ad formats to get your audience interested in your products.
Increase brand exposure
Social media ads enable you to put your brand in front of relevant leads. Even if these leads don't click on your ad, they'll be exposed to your brand and get familiar with it.
Increased brand exposure helps you earn sales when leads are ready to convert.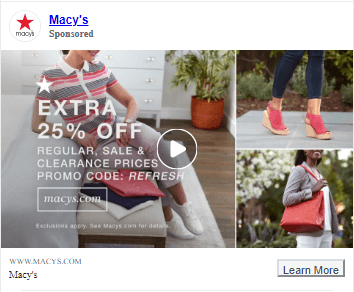 5. Conversion rate optimization (CRO)
As an ecommerce business, you're focused on selling your products and earning conversions. There are some instances where your site may not be getting as many conversions as you could. That's why conversion rate optimization (CRO) is an integral part of your ecommerce marketing strategy. With CRO, you focus on optimizing your website to help improve your conversion rate.
Here are some ways you can use CRO for your ecommerce business:
Improve the checkout process
Your checkout process is one of the places where you're likely to see leads drop off and not convert. With CRO, you can analyze your checkout process and see where you can improve it. From shortening forms to including payment types, you can find new ways to optimize your checkout process and improve it for your audience.
Optimize call to action (CTA) buttons
CTA buttons play a fundamental role in getting your audience to take the next step.
CRO will help you analyze your CTA buttons to see if they're driving leads to take the next step, and it will help you optimize CTA buttons that need more actionable phrases to drive clicks.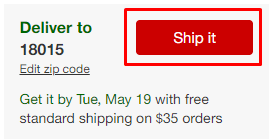 Test product visuals
CRO can help you test your product visuals to ensure they're engaging your audience and providing them with enough detail to want to purchase the product. You can test any type of visual, from videos to photos.
6. Content marketing
The last tactic that's critical to your digital marketing strategy for ecommerce is content marketing. Content marketing enables you to share your knowledge with your audience. You have tons of knowledge about your industry, and your audience wants to hear it.
Here are some types of content you can publish for your ecommerce business:
Create blogs to share your knowledge
Blog posts provide you with an excellent opportunity to share your industry knowledge. From how-to posts to informative posts about products, you can create blogs that help your audience get the information they need.
Use videos to showcase products
Online shopping makes it difficult for shoppers to know if a product is a good fit for them or how it works. With video marketing, you can create videos that provide insight into your business and products.
You'll help your audience feel more knowledgeable and confident in purchasing your products.
Create infographics to show processes
Want your audience to know how your product is made or how your process works? Infographics can help you easily explain complicated processes in a visually appealing format.
4 quick tips for building a successful ecommerce marketing plan
You have the answer to "What is ecommerce marketing?" You're strapped with strategies that will help your ecommerce business grow online. Before you go and build your ecommerce marketing strategy, though, check out these four quick tips for building a successful strategy:
1. Know your target audience
If you want to see success with ecommerce marketing, you need to know who you're targeting. From their demographics to buying habits, map out your ideal audience, so you know who you want to reach with your products. It will help you create more successful marketing tactics that drive positive results.
2. Personalize the experience
You're competing with dozens of other ecommerce companies for your audience's attention. To get more leads to interact with your business, you'll want to personalize their experience by delivering tailored ad content and email campaigns. Something as simple as adding their name to an email subject line can help you take full advantage of this ecommerce marketing trend.
3. Make sure your website is in top shape
As an ecommerce business, your website is the heart of your sales. You'll want to ensure that you have a clean, updated, and visually appealing site that engages visitors and gets them to learn about your products. Make sure your website reflects your business's brand, so users build brand recognition!
4. Create a loyalty program
If you have customers that keep coming back, or continuously promote your brand, consider creating a loyalty program. Loyalty programs help you provide added benefits to those who engage with your business the most. You'll reap rewards like getting more user-generated content, referrals, and repeat business.
Partner with a team of ecommerce masters!
WebFX campaigns have delivered more than 12,936,451 ecommerce transactions in the last 5 years
Read the Case Studies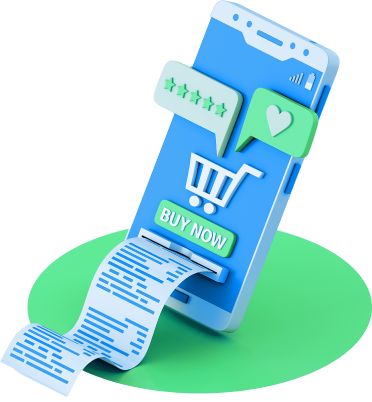 What is ecommerce marketing?
Your ticket to increased revenue
Ecommerce marketing is fundamental if you want your business to thrive online. With an ecommerce marketing plan in place, you'll attract more leads and earn more sales for your company. It's a big undertaking to create, develop, and run your strategy.
That's where WebFX can help. With a team of over 500 experts, we have the experience, resources, and talent you need to run a successful marketing campaign. The $3 billion in revenue and 7.8 million leads we've driven for our clients in the past five years speaks for itself and is why more than 90% of our clients make us their long-term partner for digital marketing.
Give us a call today at 888-601-5359 or contact us online to learn more about our ecommerce marketing services!
How is your website's SEO?
Use our free tool to get your score calculated in under 60 seconds.
Get posts by email
Join 200,000 marketing managers and subscribe to Revenue Weekly!
"*" indicates required fields
WebFX Careers
Join our mission to provide industry-leading digital marketing services to businesses around the globe - all while building your personal knowledge and growing as an individual.