You enjoy tutoring students, so you've decided to start a business. You have a steady stream of clients, but you want to branch out and find new ones too. You've created a website, but it's not getting the traffic you need to acquire new leads. To take your business to the next level, you need a search engine optimization (SEO) strategy.
Traditional marketing can generate new business, but it doesn't always reach people who need tutored. When people use Google, however, they get exactly what they want with the pages listed at the top of the search results. The trick to getting new clients for your tutoring business isn't as complicated as it might seem — you just need to make sure you're in those search results.
For more detailed information about successfully doing SEO for tutors, you can contact us online or call 888-601-5359 today to speak with one of our experts and receive your free evaluation! You can also continue reading to learn more below!
Independent research from Clutch has named WebFX the
top SEO company

in the United States.

Clutch has personally interviewed more than 250 WebFX clients to discuss their experience partnering with us.

Read More Clutch Reviews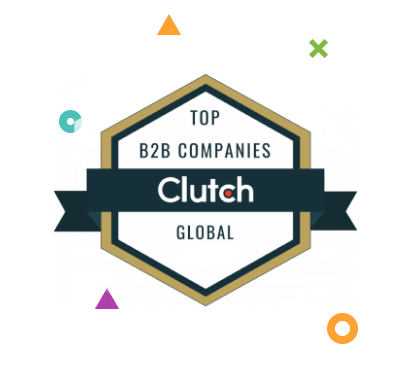 What is SEO?
SEO is the process of refining a website's content to help it rank higher in search engine results pages (SERPs). The process is ongoing as well, since SEO and its principles change frequently when search engines update their algorithms, which affects how businesses can be found.
The first major hurdle is that you're not the only tutor trying to find new pupils. There are bound to be other tutors in your area, some of them specializing in the same subjects as you and others who may have more experience. The best way to keep up with your competitors — especially if you're new — is to maintain a strong online presence.
You can establish and maintain a great website by optimizing it for search engines and user experience. An SEO strategy can give you the tools and knowledge you need for success, and it can also help you track your website, so you can see what works and what doesn't.
And that's just the tip of the iceberg. Tutors like you can actually gain a lot from an SEO strategy.
These are real SEO results driven for a WebFX client.
You're next.
Learn More About SEO Services


260%
increase in organic revenue

198%
increase in organic transactions
150%
increase in organic traffic

3872%
increase in sessions from SEO
Hear What It's Like to Work With WebFX!

"Our account manager is professional, skilled, and wonderful to work with. She takes the time to get us up to speed on best practices and adjustments she recommends so that we can get the most out of our monthly investment."
University
What are the benefits of SEO for tutors?
The challenge for any business is figuring out how to grow and compete. While you have a number of traditional options at your disposal, like advertising on TV or radio, SEO can give you better value for your dollar. SEO is a viable option for three big reasons.
Qualified leads: The best part about SEO is that you're only showing your business to people who want to hear from you. They've typed their search terms into Google, and they found your listing — that means they want to know more about you and learn from you.
No duration limits: When you use traditional marketing like newspapers or television, your ad is constrained to a timeframe. But when you use SEO, you can show up at the top of the search results for days, weeks, or even months at a time. And the whole time you're at the top of your game, you gain qualified leads from people who want to know more about your tutoring services.
Lower costs: The actual cost of SEO will vary depending on your choices, but it's almost always more affordable than a traditional ad campaign. Combine that with the qualified leads you attract and your no-limit advantage, and you have an effective use of money that'll continue working for you day after day.
How can I implement SEO?
Now that you know what SEO can do for your tutoring business, it's time to execute your strategy. These steps will help you set a solid foundation as you move forward.
Target relevant keywords
What specialties do you cover? Algebra? Geography? English?
Audit what you offer to determine what keywords would work best for your business. Keywords are the terms that your audience uses to research your industry, and when you speak the same language as your audience, you can make them your customers.
An online keyword analysis tool like the Google Keyword Planner will help you identify keywords that people are currently using month-to-month. You should go for keywords that are long and specific, like "geography tutor in [your town]." Those keywords don't have much search traffic, but they bring more qualified leads to your business since the search engine users know exactly what they want.
Optimize your site
Once you have your keywords, you need to make them work for you. That means including them in different parts of your website's pages, including:
Page titles
Headings
Body text
Link text
When you're using keywords, you want to use them sparingly. Google's search algorithm is much more sophisticated than it was 10 years ago, and it now ranks pages based largely on user experience. Pages that are unreadable with keywords crammed together create a poor user experience, and they can actually hurt your site's ability to rank.
Track the results
Even with careful planning, you can't know how well your SEO strategy works without proof. You can track the results of your work and your customers' on-site behavior with Google Analytics, one of the most comprehensive pieces of analytics software available.
Analytics programs offer several key performance indicators (KPI) that can show you how well your site is working. Metrics like page views, time on page, bounce rate, and more all indicate the strength of the pages you've made. And if the numbers aren't where you'd like them to be, you can try different ideas to tweak them. Even the smallest change on a page can yield big results!
Learn how we increased traffic by over 40%, and conversions by over 100% for an ecommerce client.
Read the Case Study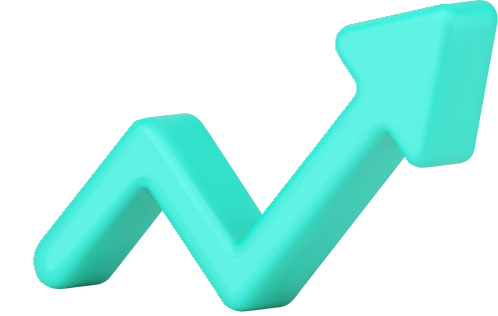 WebFX knows SEO for tutors
WebFX is a full-service Internet marketing company, and we know SEO like the back of our hands. Our talented Internet marketers keep up with the most recent trends and news, so we can get the best possible results for our clients — and we can do the same for you. If you want to start attracting more qualified business leads, we can help.
Are you ready to make the Internet work for you? Contact us today to start creating your first SEO strategy!
Earn a 20% greater ROI with WebFX