Inbound Marketing Company: Access Inbound Services and Pricing
Inbound marketing is a smart and cost-effective marketing strategy for bringing more shoppers and business buyers to your company. Whether you operate in the business-to-business (B2B) or business-to-consumer (B2C) market, you can use inbound marketing to generate short- and long-term revenue.
At WebFX, our inbound marketing company shares your goal for inbound marketing.
As your partner, we'll help your business use inbound marketing strategies like search engine optimization (SEO), social media marketing, and content marketing to attract qualified leads and high-value sales. Plus, we'll track your results so you can easily determine which tactics drove which results.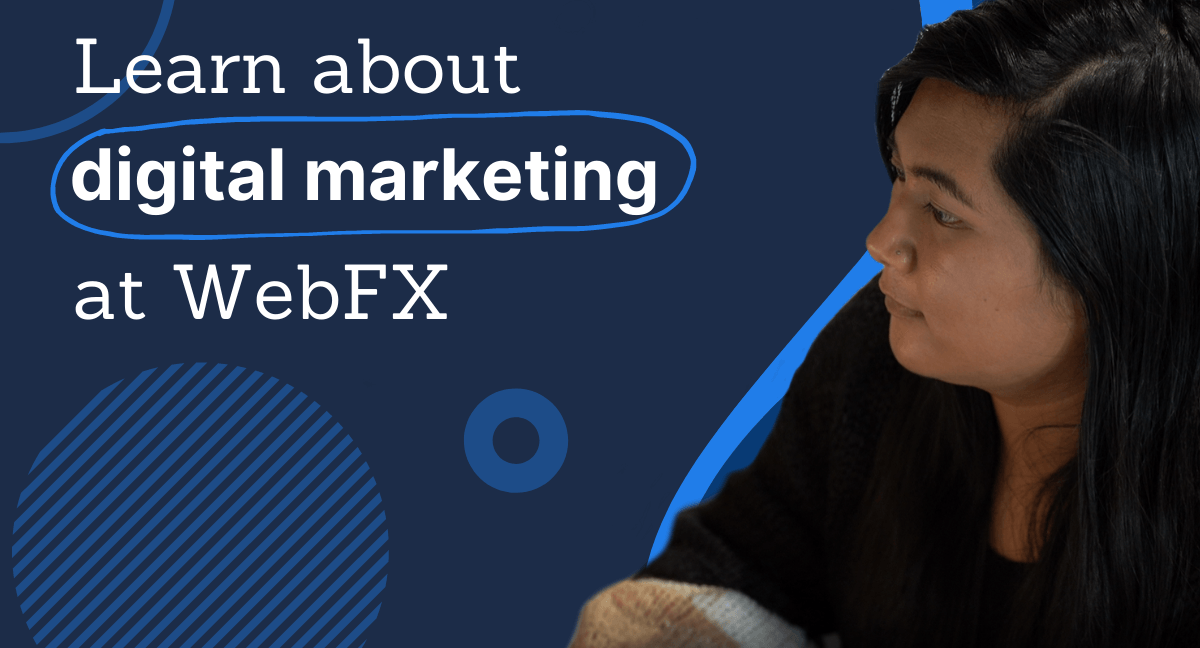 Already, we've helped our clients use inbound marketing to earn more than 7.8 million leads, as well as more than $3 billion in revenue — and that's only in the past five years of our more than 25-year history.
Learn more about partnering with our inbound marketing agency to generate revenue for your business by contacting us online or calling us at 888-601-5359 today!
We foster and form long-term partnerships so that your business has long-term results.
Over 90% of WebFX clients continue partnering with us into year 2 of their campaign.
Hear from Our Happy Customers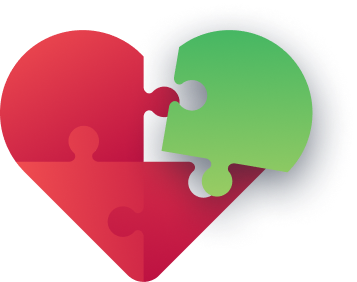 Explore our inbound marketing agency's services
With WebFX as your inbound marketing agency, you get everything you need to succeed in inbound marketing. Since we're a full-service inbound marketing company, we feature a 200-plus team that includes digital marketers, copywriters, developers, designers, and more.
Besides an entire marketing team, you also receive access to our suite of services, which include:
Learn more about some of these inbound marketing services and how they can help your business!
SEO services
Consumers find information and services today through search engines.
It is often said that if you don't exist online, you don't exist at all.
Because of this, it is important to have your business ranking well for the search terms that matter most. This is how many consumers begin the purchasing process and, if they can find and match your products or services with their needs, they are more likely to complete the buying cycle with you.
The right SEO techniques are critical to the success rate of your inbound marketing company. Our SEO plans are comprehensive and our pricing is transparent. And, we've been rated the number one SEO agency. Learn more by checking out our SEO plans and pricing.
Content marketing services
Building great content on the web isn't just about publishing the latest news from your company or writing a weekly blog to keep your visitors up to date and in-the-know.
It's also great for SEO and building powerful and long-lasting links to your website, which is a major contributor to your website's ranking successes.
Most importantly, when it comes to the inbound marketing company creating content for the web on your behalf, it needs to provide useful information and answer the questions that your consumers are searching for.
By providing the answer to their questions, your company not only fulfills the immediate need of the potential customer, but exposes them to your products and services — leading them to you for their purchase.
WebFX offers a variety of content services for your business that are conducive to the right inbound marketing company strategies, including writing online press releases, plus blogging and writing content for our powerful content marketing plans.
Social media marketing and services
The web and consumers are all about being social.
Social media has transformed the way people interact both on and offline, and it has transformed the way consumers expect businesses and brands to interact with them.
It's no longer about "pushing" information to the consumer. It is about two-way, horizontal communication lines between you and your customers.
Social media, as a part of a comprehensive inbound marketing company's strategy, makes this possible.
It enables your company to be easily accessible, easily found online and contributes to developing valuable, long-term customer relationships. It is one of the best ways to begin "pulling" customers in.
To learn more about WebFX's social media services, view our social media marketing packages and social media advertising plans.
What to expect from our inbound marketing company
Inbound marketing agencies, like WebFX, get you found on the web.
We get your website found in the search engines, on social media, and throughout the rest of the content available online. The Internet is all about being social, convenient, and easily accessible.
Businesses can no longer expect customers to go directly to their site or find their services through traditional means like the phone book.
This is what inbound marketing companies like WebFX do: We use the Internet to help prospective customers find your business and services and drive more sales.
Inbound marketing enables your new and existing customers to find you on their time versus through interruption-based marketing like direct mail, telemarketing, email marketing, commercials and more; otherwise known as outbound marketing.
By using the web in the same way your consumers are, our inbound agency and the right strategies can funnel customers to your website and on-site location to produce more leads and subsequently sales.
As an inbound marketing company, we consistently demonstrate how inbound marketing has a higher response rate, is more cost-effective and how the possibilities are endless online.
WebFX is a partner businesses trust.
Hear from HydroWorx, who saw a 236% increase in organic sessions with WebFX services.
Watch the Video Testimonial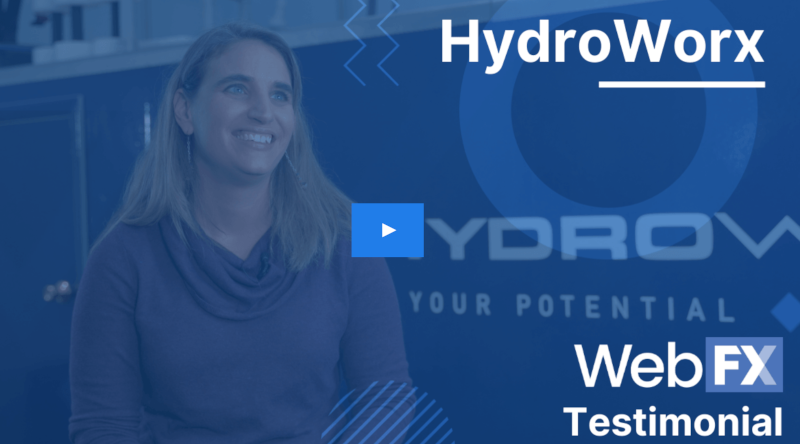 Why choose WebFX as your inbound marketing company?
When you work with WebFX on your inbound marketing campaign, you're getting more than experts in SEO. You're also getting more than content strategists and social media managers with years of experience and expert knowledge. You're tapping into the source of the brightest Internet marketing minds in the industry.
As a full-service Internet marketing agency, WebFX offers much more than inbound marketing services. So when you want to expand your strategy into new areas, or tap into the power of the web, our experts will be ready to help you. We offer a variety of services and plans for your business. Whether you need just a little help with copywriting or a brand-new ecommerce store built from the ground up, we can do it.
As you grow, WebFX is committed to growing with you. We're more than just a one-trick pony that claims to offer inbound marketing solutions. We're a full-service firm dedicated to developing client strategies that deliver real results.
FAQs about inbound marketing companies
Check out our FAQ for common questions about inbound marketing companies and their offerings:
What does an inbound marketing company do?
Inbound marketing companies know best how to capitalize on the web and offer your business the best ROI. As an inbound marketing company, we can use the web to generate leads, build brand awareness and brand loyalty, and increase the overall profitability of your business in the digital marketing age.
How much do inbound marketing services cost?
Generally, small-to-midsized businesses invest $2500 to $12,000 per month into inbound marketing services. Companies (of the same size) that manage their inbound marketing in-house spend around $20,000 per month.
Good agencies have more than 50 testimonials.
Great agencies have more than 100 testimonials.
WebFX has over 1000+ glowing client testimonials.
See What Makes Us Stand out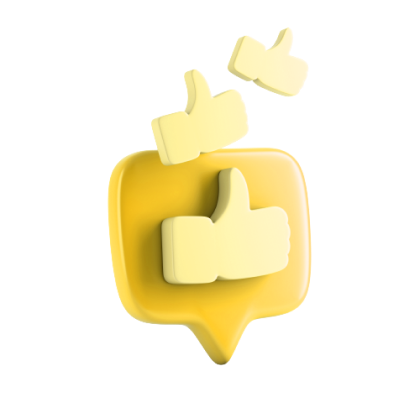 Work with one of the best inbound marketing agencies
You want to achieve great inbound marketing results for your business, so why not partner with an inbound marketing company that shares your goal? At WebFX, we're one of the best inbound marketing agencies because we help our clients get the results they want from inbound marketing.
Our client recommendation score of 488% demonstrates the satisfaction of our clients, as well as the ability of our award-winning team to develop, execute, and manage successful inbound marketing campaigns.
Help your business achieve real results and long-term growth by contacting us online or calling us at 888-601-5359 to learn how our marketing services can help your company attract more qualified leads and sales!