One of the most challenging parts of running a chimney and masonry services business is establishing a reliable source of prospects. Due to the popularity of online searches, companies often find it challenging to thrive above the din of the competition.
That's where search engine optimization (SEO) for chimney and masonry comes into play. It involves coordinating many on-page and off-page strategies to increase visibility, draw in targeted traffic, engage users, and yield more leads.
This article will discuss the fundamentals of generating more online interest in your chimney and masonry business to draw in more prospects. Here are some of the specifics of what we'll talk about:
Here's a brief outline of what we'll cover in this article:
Want to improve the performance of your SEO campaigns? WebFX's state-of-the-art SEO services for chimney and masonry companies help monitor your progress, set targets, and maximize your marketing budgets.
Contact us online to talk with a strategist about how we can help your company win in the chimney and masonry market.
Don't miss our Marketing Manager Insider emails!
Join 200,000 smart marketers and get the month's hottest marketing news and insights delivered straight to your inbox!
Enter your email below:
Inline Subscription Form – CTA 72
"*" indicates required fields
(Don't worry, we'll never share your information!)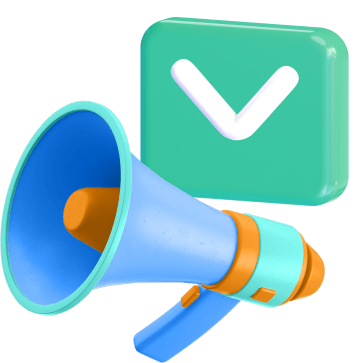 What is SEO for chimney and masonry?
SEO for chimney and masonry is the process of enhancing your site's visibility in search results to attract individuals actively looking for chimney and masonry services or solutions. It's implemented by incorporating targeted keywords into your content, crafting compelling meta tags, enhancing page speed, and accumulating authoritative backlinks.
Why is SEO for chimney and masonry important for your company?
Using SEO for chimney and masonry, you can improve your website's position in unpaid search results when users enter specific keywords. It's the best strategy to reach people seeking your services online.
Now, imagine a client searching for assistance in repairing brickwork that has suffered from mortar degradation. You want your company to appear first in relevant search results, ahead of competitors. Otherwise, you'll lose a potential client to one of your competitors.
That's why it's essential to invest in professional SEO services for chimney and masonry to help you dominate your niche and attract more prospects.
Independent research from Clutch has named WebFX the
top SEO company

in the United States.

Clutch has personally interviewed more than 250 WebFX clients to discuss their experience partnering with us.

Read More Clutch Reviews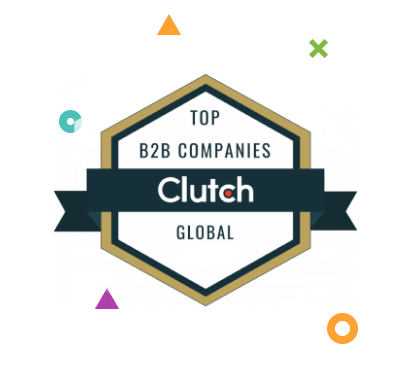 5 best SEO strategies for chimney and masonry in 2023
It's common knowledge that SEO techniques will raise your website's visibility in search engine results pages (SERPs). But how do you implement SEO for chimney and masonry?
Here are five SEO strategies for chimney and masonry to get you started:
Keep reading for an explanation of each one. Then subscribe to Revenue Weekly, our email newsletter, for more digital marketing tips!
We'll help you create a website that stands out.
"WebFX has been instrumental in helping us develop a new website, allowing us to be a leader in our industry."
Learn More About Our Web Design Services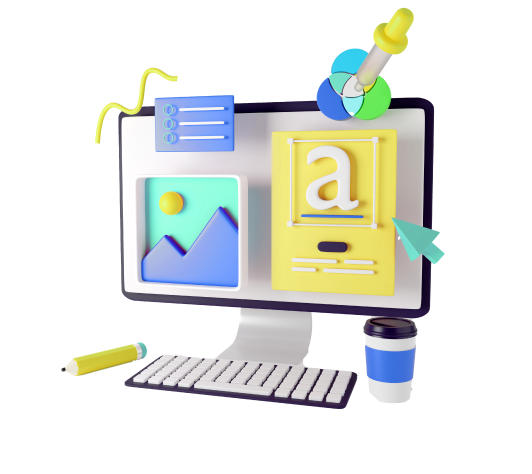 1. Build a professional website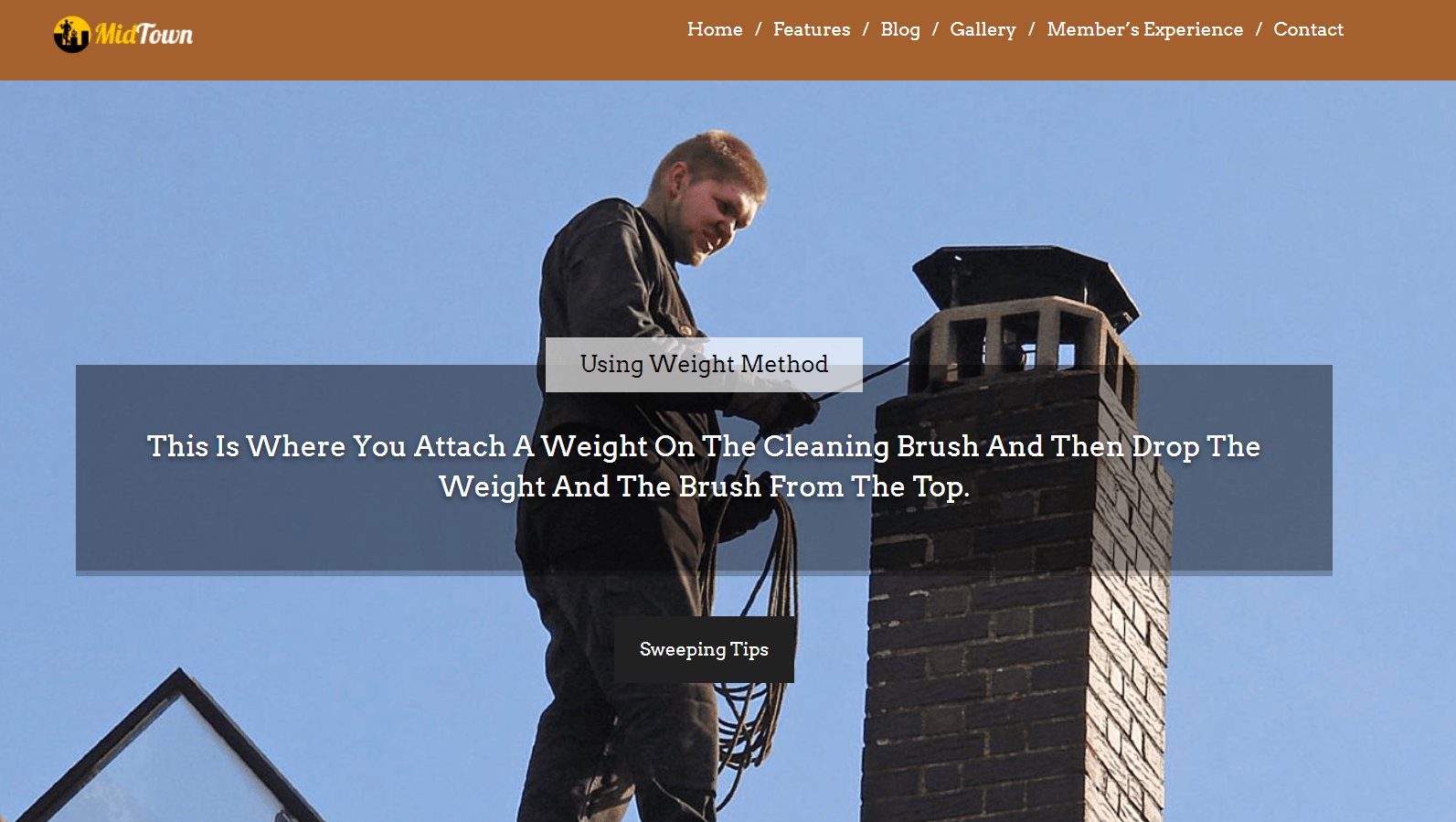 The best way to bring in clients interested in your chimney sweeping and masonry services is to have a well-designed website. Having a decent website is essential for success in the chimney and masonry industry since most of your business comes from homeowners and hotel managers.
You can use your website to inform potential clients about your services, respond to their inquiries, and address rising concerns such as chimney tops and crowns, creosote buildup, blocked flues, and more.
As a result, you'll have a leg up on the competition and a greater chance of winning over new customers by establishing yourself as a trusted authority on all things related to chimneys and masonry.
2. Create original, high-quality content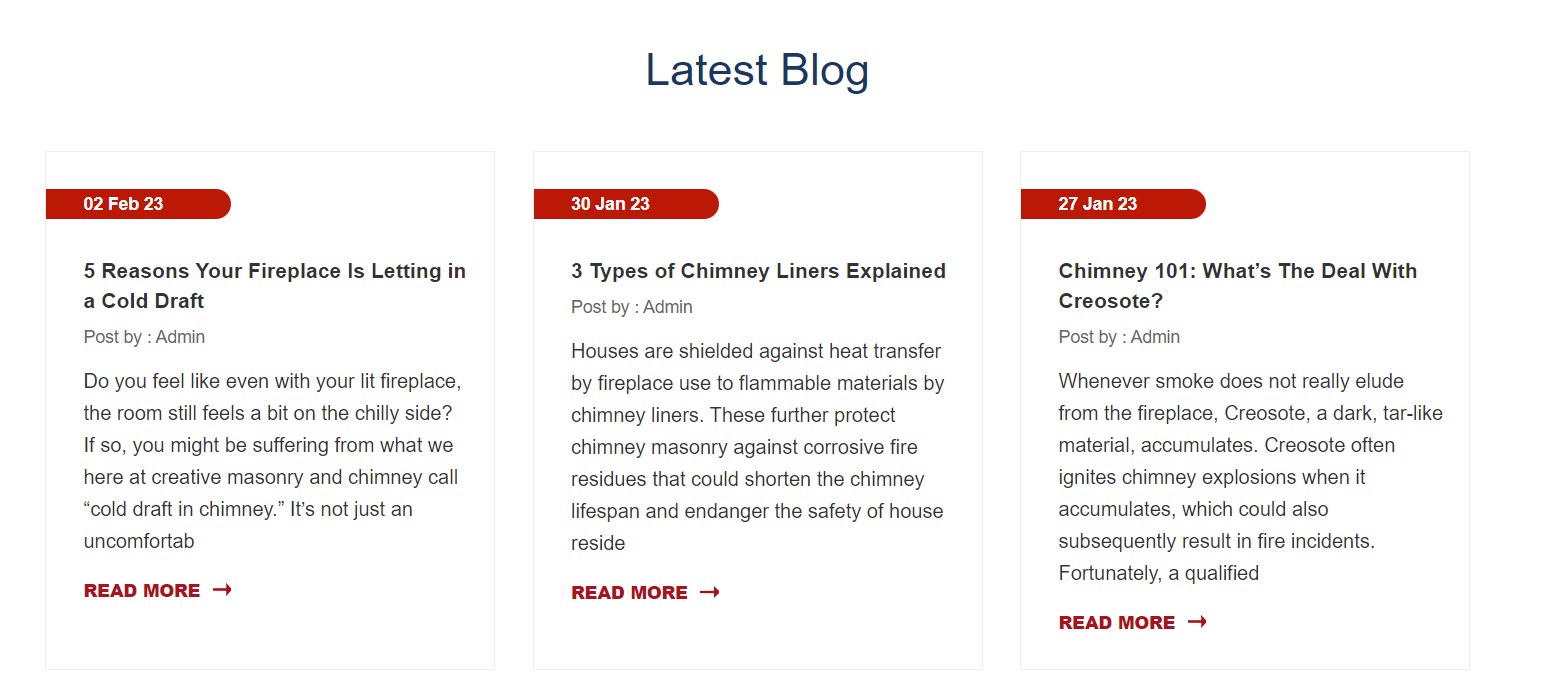 SEO for chimney and masonry relies on content to boost a website's ranking in search results and thus increase the number of visitors, prospects, and clients interacting with your business. In addition, you can improve lead generation for your chimney and masonry business by giving your target audience helpful content.
A well-planned SEO content strategy is one of the best ways to boost traffic, credibility, and customer retention. The key to success is publishing well-researched material that educates and captivates readers about pressing issues and emerging trends in the chimney and masonry sectors.
3. Incorporate relevant long-tail keywords into your website's content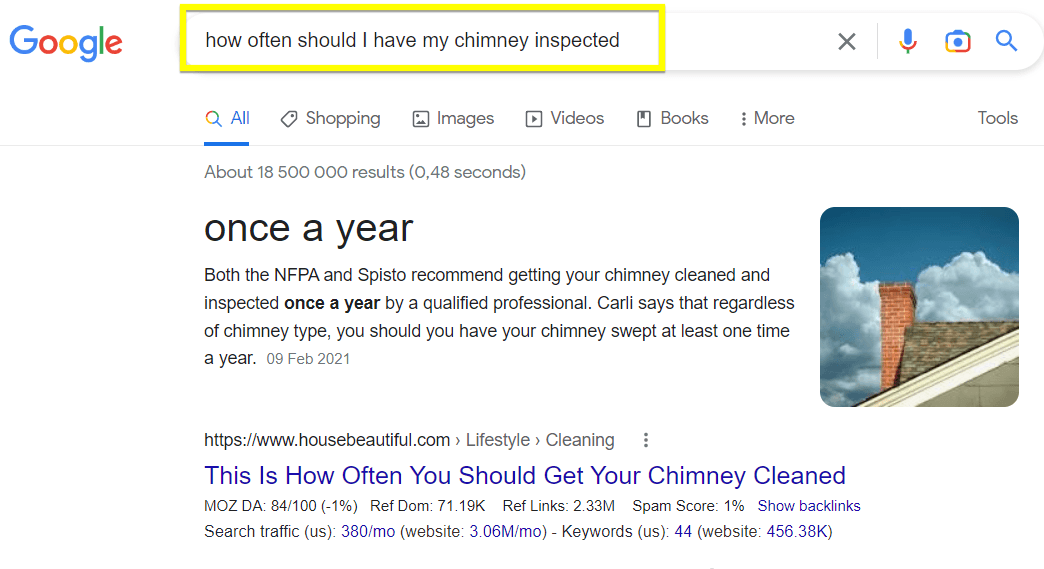 Understanding what search terms your target audience uses when looking for businesses like yours on search engines is key to improving your visibility and ranking position in search results. You can use a keyword research tool like KeywordsFX to identify the most popular search terms related to chimneys and masonry.
For example, you may want to optimize your website content and advertisements for more specific long-tail keywords related to common inquiries such as "how often should I have my chimney inspected?" or "what is the best way to clean?"
Incorporating long-tail keywords into your site's content can help capture the attention of potential customers searching for answers to their chimney- and masonry-related questions, which can help improve your website's search engine rankings.
Additionally, adding frequently asked questions (FAQs) or interactive content such as quizzes, polls, and surveys related to these long-tail keywords can further engage website visitors and increase their chances of becoming customers.
Use our proprietary keyword research tool,
KeywordsFX

, to help you find high-quality keywords for content and PPC campaigns. Identify Top Keywords for Free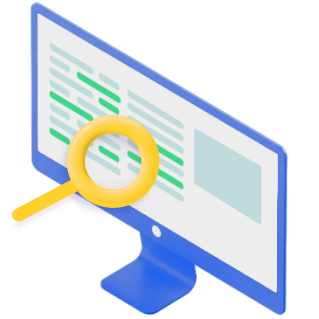 4. Perform site speed optimization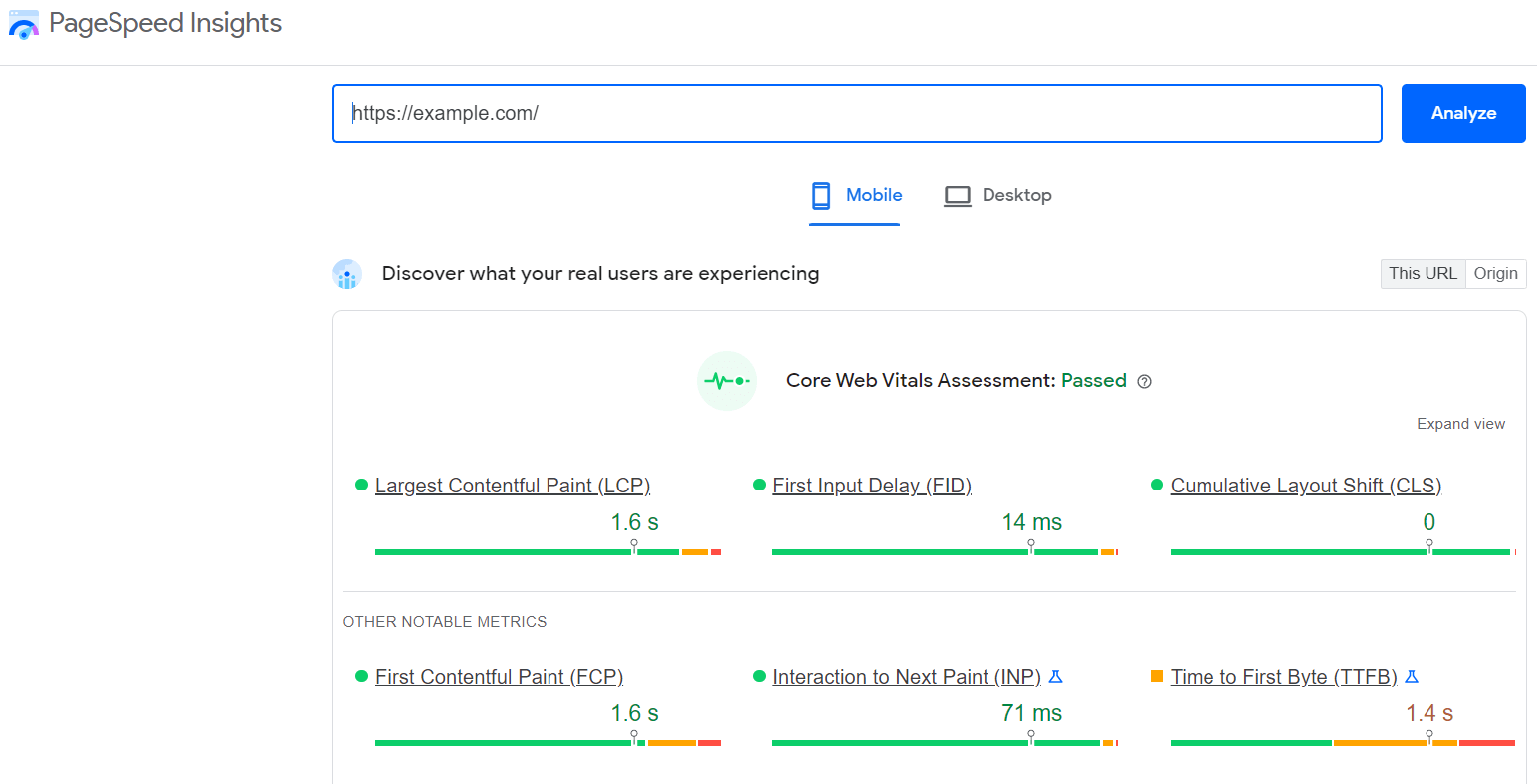 When determining search engine rankings, Google considers how long a website takes to load. A quicker page load time is one way to ensure that your visitors will return to your site to get what they're searching for without wasting too much time.
That's where site speed optimization comes into play. It can help improve the loading time of your website by eliminating code and image bloat, implementing browser caching, and improving server response time.
You can use Google's PageSpeed Insights tool to find out how long it takes for your website to load in real-time. This tool rates your site speed on a scale from 0 to 100 and offer recommendations for improving it.
5. Invest in link building

A crucial part of link building is actively seeking external connections to your site. A positive inbound link can improve your website's position in search engine results by signaling to crawlers that your site is an authoritative resource.
Your site's authority and link popularity will increase when you provide in-depth solutions to common queries about chimneys and masonry. Publishing press releases and submitting your business to directories are also great ways to get the word out about your innovative chimney and masonry work.
Looking for an all-in-one SEO audit tool? You've found it.
SEO Checker provides data on key metrics to give you:
Complete SEO score

Content Grade

Site Speed Analysis

and more.
Get custom SEO services for chimney and masonry companies
Ready to partner with a world-class SEO agency? We are the go-to SEO service for businesses like yours because of our team of more than 500 specialists who have in-depth knowledge of the chimney and masonry industries.
Our SEO services for chimney and masonry businesses will help you achieve your goals, from building awareness and expanding reach to improving rankings, boosting traffic, and increasing leads.
Contact us online or call 888-601-5359 to speak with a strategist about developing your custom SEO strategy that generates revenue.
Increase your leads, sales, and revenue with digital marketing