As an event planner, you're always looking for new ways to promote your business and reach people interested in hiring an event planner. Search engine optimization (SEO) is a digital marketing strategy that helps your business increase your website traffic and obtain more valuable leads.
SEO is the process of boosting your website's ranking in the search results. This is done through optimizations that help boost your site's performance for better engagements. When correctly executed, it improves your site's ranking and brings more leads to your page.
On this page, we'll provide you with four tips for running a successful SEO campaign. If you need help running your SEO campaign, call us today at 888-601-5359 or contact us online to speak with a strategist to learn more about our SEO packages for small businesses, as well as larger organizations.
Let's get started!
Independent research from Clutch has named WebFX the
top SEO company

in the United States.

Clutch has personally interviewed more than 250 WebFX clients to discuss their experience partnering with us.

Read More Clutch Reviews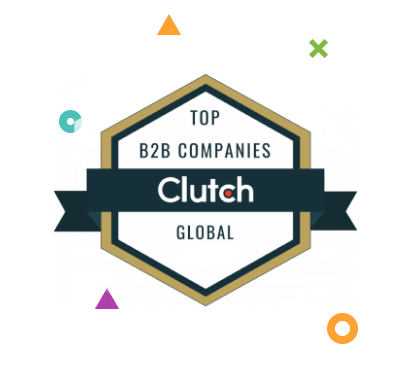 1. Optimize for keywords
To start using SEO, you must choose the right keywords for your campaign. When users conduct searches, they use keywords to generate a list of relevant results. If you want to appear in the best results for your campaign, you must choose appropriate keywords.
So, how do you find the right keywords for your campaign?
The best way to find relevant keywords for your SEO campaign is through keyword research. Keyword research will generate a list of potential keywords you can use to reach valuable leads.
There are numerous keyword research tools that will help you find relevant keywords. Some of these tools include KeywordsFX and BuzzSumo, but depending on your SEO budget, you may find another tool that works just as well for your business.
For more information, check out these keyword research tools or call WebFX. Our team of 200+ SEO experts will help answer any questions you may have!
As you conduct keyword research, focus on long-tail keywords. These are keywords that contain three or more words. An example of a long-tail keyword is "event planners in Harrisburg, PA."

Long-tail keywords are better for your campaign because they drive more relevant traffic to your site. People use specific keywords when they conduct searches, so you want to use specific keywords to drive them to your page.
Once you have your keywords selected, you must integrate them into your site. Google crawls through your pages to look for keywords to help it understand the context of your page. This helps Google rank your pages in the right results.
You can integrate keywords into the title, heading, body text, and meta description of your page. These places will help you rank for your keywords.
As you integrate keywords, be careful you don't overuse them. This leads to keyword stuffing, which negatively impacts your SEO ranking. To ensure that you don't overdo it, only use keywords where they flow naturally on your page.

Hear What It's Like to Work With WebFX!

"We have been thrilled with the service we get from WebFx and will be continuing to use them in the future. I highly recommend them to any business owner (unless you are our competition)."
Lighting Consulting Company
2. Create quality content
Content creation plays an important role in helping you keep leads engaged on your site and helps you boost your SEO ranking. When you create content, you share your valuable event planning knowledge with your audience.
This strategy is great for getting more leads on your page. Users are constantly seeking out information. They conduct searches on Google to find valuable information that answers their questions.

By providing this valuable content, you drive these leads to your page. You can attract leads through many forms of content, including videos, blogs, ebooks, and infographics. The important part is that your content provides your audience with valuable information.
Once you create your content, people will check out the information and learn from it. It keeps them engaged on your page and gets them to check out your event planning business. While content doesn't always result in immediate conversions, it does pay off down the line.
When leads are ready to convert, they will choose your event planning business over the competition because you provided the helpful information. They will trust that you are knowledgeable and will feel comfortable hiring your event planning business.
3. Match user search intent
Whether you're creating content or optimizing your page for keywords, it's crucial that your pages match the user search intent. When users conduct searches, they look for specific information regarding their query. If you want to drive the best results for your SEO campaign, your content must match the user search intent.
Let's say your audience is searching for "How to plan a rustic wedding." In your content, they would expect to see information and tips about planning a rustic wedding. It might include things like how to choose food to match the theme, decorations, and other important information.
If you had a blog post titled "how to plan a classical wedding," that wouldn't be relevant to the users search intent. They are less likely to click on your page because it doesn't match what they were seeking.
When you create content and rank for keywords, think about your audience and what they would expect to find regarding that keyword. Ask yourself why someone is making that query and what information they would want to know regarding that query.
When you match user search intent, your audience spends more time on your page. They engage with your page longer because the information is relevant to their query. This means they spend more time becoming familiar with your brand and getting to know your event planning business.
More time spent on your page also leads to a boost in your SEO ranking. Google will assume that your page is relevant for the query and will rank it higher to help more interested leads find your page.
4. Focus on technical SEO
Technical SEO is important if you want to keep your site ranking in the search results. This type of SEO focuses on what is beneath the surface of your website and how that affects your site's performance.
One notable technical SEO factor is page speed. When users click on your page in the search results, they don't want to waste time waiting for your page to load. They want immediate answers, and a slow loading page prevents them from getting those answers.
To prevent your event planning business from losing leads due to page speed, you can improve it. If you want to make the changes on your own, you can use Google PageSpeed Insights to see where your site needs improvement.

On the other hand, you can use page speed services from a digital marketing company if you don't have experience with coding your site.
Aside from page speed, there are other factors that influence your site's performance. Factors like mobile-friendliness, indexing, and coding all influence how your site performs. If you want to obtain a high ranking in the search results, you must invest in helping your site perform in top shape.
Our digital marketing campaigns impact the metrics that improve your bottom line.
See More Results

WebFX has driven the following results for clients:

$3 billion
In client revenue

7.8 million
Leads for our clients

5.2 million
Client phone calls
WebFX will help you create a custom SEO campaign
SEO helps your event planning business obtain more clients. It will boost your website's traffic and help you obtain more leads that are interested in hiring an event planner. If you're looking for a company that knows how to drive results, look no further than WebFX.
We're a full-service digital marketing company that specializes in SEO. With over 25 years of experience, you can count on us to run a successful SEO campaign for your event planning business. Our team of experts will help create a customized campaign that is unique to your business.
At WebFX, we have a team of 500+ experts that will help you run a successful SEO campaign. To date, we've driven over $3 billion in sales and over 7.8 million leads for our clients. When you partner with us, you're getting a team that is dedicated to helping your business succeed with your online marketing efforts.
Don't believe us? Just ask our clients! Check out our 1020+ client testimonials that attest to the great work we do for them!
Looking for an all-in-one SEO audit tool? You've found it.
SEO Checker provides data on key metrics to give you:
Complete SEO score

Content Grade

Site Speed Analysis

and more.
Start planning your SEO strategy today
If you're ready to improve your site's SEO ranking and earn more valuable traffic to your event planning site, contact us online or call us today at 888-601-5359 to speak with a strategist about getting started with SEO.
We look forward to helping your business grow!
Earn a 20% greater ROI with WebFX