As part of a nonprofit organization, it's important for you to reach as many people as you can to get them involved with your mission.
Lead generation is important for any organization, but it's especially important for nonprofits. If you want others to get on board with your mission, they have to know about it. And they won't know about it unless you're using effective lead generation for nonprofits.
This is how you can use lead generation to raise awareness, involvement, donations, and other participation within your nonprofit.
Keep reading to learn more, and contact us at 888-601-5359 to learn how our lead generation services can help your organization attract more donations.
37% of marketers say that generating high-quality leads was one of their biggest challenges.
We want to decrease that percentage.
WebFX can help you generate high-quality leads with a customized marketing strategy.
Learn More About Lead Generation Services
What is lead generation?
Lead generation is the part of the marketing process that sparks interest in your organization.
In the nonprofit sector, this means attracting people who passionately agree with your mission. Engaging with the right people at the right time and convincing them to donate their time, money, and other resources is not an easy task, but it's a crucial to keep nonprofits alive and growing.

Hear What It's Like to Work With WebFX!

"We are so grateful for the way WebFX has helped take us to the next level with SEO and content. We are excited to see the greater impact we can make as a non-profit thanks to the changes we have begun to make."
Non-profit
Why is lead generation especially important for nonprofits?
You have to consistently attract new potential donors and supporters if you want your nonprofit to succeed.
To keep supporting your cause and raising the appropriate funds, you have to continually connect with the right people. The first step in this process is to get the attention of your target audience, or the people who are most likely to support you.
There are many ways to engage in lead generation for nonprofits, but here are a few tips to get you started.
1. Have a clear and concise message
Successful nonprofits take off in the public eye because they share a strong, captivating message.
That's why it's so important to offer a clear message in every marketing effort. The following tips will help you create a clear and compelling marketing message that will help you generate more qualified leads:
Clearly explain who you serve and why you serve them.
Discuss how you serve them.
Explain what makes your nonprofit different from others that share your mission.
Point out how people can learn more about your nonprofit.
Include a call to action (CTA) to inspire readers to take action
2. Create high-quality content that stands out
Today, it's not enough to only maintain a blog on your site to reach people online. Visitors to your site expect more than just text.
If you want to stand out, it's important to create a variety of different content to maximize the chance you'll reach potential supporters.
Here are a few of our favorite content ideas that will help you generate more leads:
Webinars. Webinars are live presentations that are shown over the internet, potentially reaching thousands of people. They cost very little to produce, but they have a big potential audience. Lectures, discussions, and other authoritative discourse is perfect for a webinar.
Infographics. Infographics display interesting information and data in a way that's easily digestible. Attractive graphics and fonts keep readers interested, so they're more likely to finish reading — and hopefully retain the information. Plus, people love sharing infographics on social media, which can spread brand awareness
Newsletters. Ask people to opt into an email newsletter from your nonprofit so you can keep them informed while also maintaining contact. You should cover a variety of topics to keep your recipients interested, and always give them the chance to unsubscribe.
3. Add interactive elements to your content
If you really want to make your content stand out, consider adding interactive elements.
Adding another layer of depth will help encourage readers to stay on the page longer — hopefully long enough to decide to donate to your worthy cause, or at least to stay in touch with you.
What exactly makes content "interactive?" It includes elements that encourage readers to get involved — or interact — with the content.
Readers might be asked to respond to questions, choose an answer from a series of multiple choice questions, or provide other information about themselves.
In short, interactive content initiates a line of communication between you and your possible leads. It can include images, calculators, assessments, videos, and other formats that allow a reader to participate.
4. Tailor your approach
Not every potential lead will be ready to donate when they find your website or read a piece of content you share.
Some may only be interested, others may compare your nonprofit to others in your field, and still others may be ready to support you financially.
Because potential donors are at different stages in the donation process, it's important to tailor your lead generation strategies accordingly.
For example, someone with a substantial amount of money to donate needs to see your donation information as quickly as possible.
On the other hand, someone who's just browsing your site for the first time is probably more interested in a mission statement, your staff, or the transparency of your nonprofit.
Regardless of what each lead wants, it's important for you to understand what they want so you can give them that information as quickly as possible. Then, you move them step-by-step through the donation process and ask them for a donation of finances or their time.
Good agencies have more than 50 testimonials.
Great agencies have more than 100 testimonials.
WebFX has over 1000+ glowing client testimonials.
See What Makes Us Stand out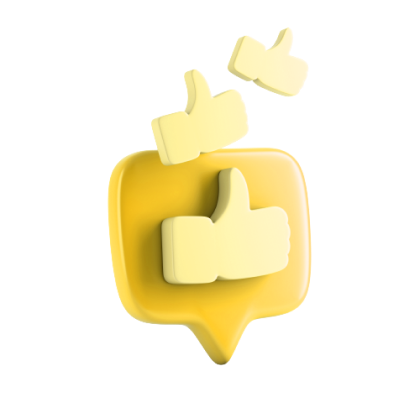 Attract more donors with a professional lead generation strategy
At WebFX, we have a full team of lead generation experts who know all the tried-and-true methods of generating leads online. We've worked with nonprofits in the past, and we've helped them get the donations and volunteers they need for success. Now, we'll do the same for you!
We also offer a hassle-free customer relationship management (CRM) platform, Nutshell, that helps you generate and convert leads with ease. With our CRM for non-profits combined with our lead generation solutions, your company will have all the tools you need to power business growth.
Contact us today to lay out your nonprofit's unique lead generation strategy!
Earn a 20% greater ROI with WebFX