Nonprofits need revenue to continue helping those in need. Without it, they simply won't be able to continue operating.
However, it's getting harder and harder to qualify for government grants, and traditional fundraising methods don't always generate enough revenue to consistently bring money to your door.
Fortunately, the Internet gives you a whole range of different ways you can get donations online so your nonprofit can increase its revenue and continue with its mission. And WebFX can help your nonprofit earn more revenue online. Contact us at 888-601-5359 to learn more.
Here are a few ideas for revenue growth for nonprofits that you can implement today:
1. Have a donation button on your website
Your website is the face of your nonprofit on the Internet, and it should help sustain your nonprofit over time.
You can do that by including a donation button on the important pages of your site — or, if you'd like, you can add it to every page of your site.
That way, visitors constantly see the opportunity to donate, and you can process their orders quickly and easily whenever they follow through.
Your donation form can include a lot of different elements to succeed, including pre-set donation amounts, a person's name, and the option to donate on behalf of somebody else or their memory.
Those additions may not sound like much at first, but people and organizations may want to give to a nonprofit in the memory of someone who impacted them, as opposed to donating for themselves. Maybe that person was closer to your cause than the actual donator, or maybe it's simply a nice gesture.
Regardless, adding a donation button to your site (along with some other elements) is a great way to generate new revenue for your nonprofit.

Hear What It's Like to Work With WebFX!

"We are so grateful for the way WebFX has helped take us to the next level with SEO and content. We are excited to see the greater impact we can make as a non-profit thanks to the changes we have begun to make."
Non-profit
2. Ask for recurring donations
It takes a lot of time and effort to get a one-time donation. And every year, it's important to reach out to previous donors in the hope that they'll give again.
With a recurring donation program, you can get those same donations over the course of the year — and then some.
Recurring donations are great since they give you the consistency that you need to maintain stability in your organization. Even if someone donates $10 every month, that's still $120 every year. And when you apply that to all of your donors, you can see an increase in thousands of dollars — maybe even millions, depending on how large your nonprofit is.
You can ask for donations on your website, on your social platforms, and in your emails!
3. Offer education and consulting
You're familiar with the issues impacting your clients or community. You also know how best to resolve the issues they face.
This is exactly the kind of expertise that some organizations would pay to hear. In the process, it also presents a new revenue generation opportunity for your business.
While you can't charge people for that information directly, you can encourage donations in order to receive your newsletters, webinars, or other forms of information that can help them.
This is also a great way to promote your nonprofit and make sure people know your brand name while bringing in some extra money.
4. Host special events
Shows, banquets, dinners, galas, and other special events are great opportunities to bring people together around your cause. They're also great opportunities to attract sponsorship from companies who want to help your cause, which can help you pay for the event without dipping into your own funds.
Like education and consulting, these events are also great ways to promote your name and make sure people recognize your mission.
You can advertise or tease these special events on your social media channels as well as in your email newsletters!
5. Partner with a for-profit company
Nonprofits throughout the world have had a lot of success in fundraising by partnering with for-profit companies.
The idea is that every time someone buys from one of these companies, they're asked to donate a small amount of money to your nonprofit, usually around $1. Then, that dollar goes directly to you without you doing any additional work.

These kinds of deals can take time to establish, but they can run smoothly if you have an existing relationship with a company. Large ecommerce businesses can be especially lucrative since they're not based in a single location, and they process lots of orders.
Outside that, you can reach out to brick-and-mortar retailers, since they process a lot of small orders.
Our digital marketing campaigns impact the metrics that improve your bottom line.
See More Results

WebFX has driven the following results for clients:

$3 billion
In client revenue

7.8 million
Leads for our clients

5.2 million
Client phone calls
WebFX can help you grow your revenue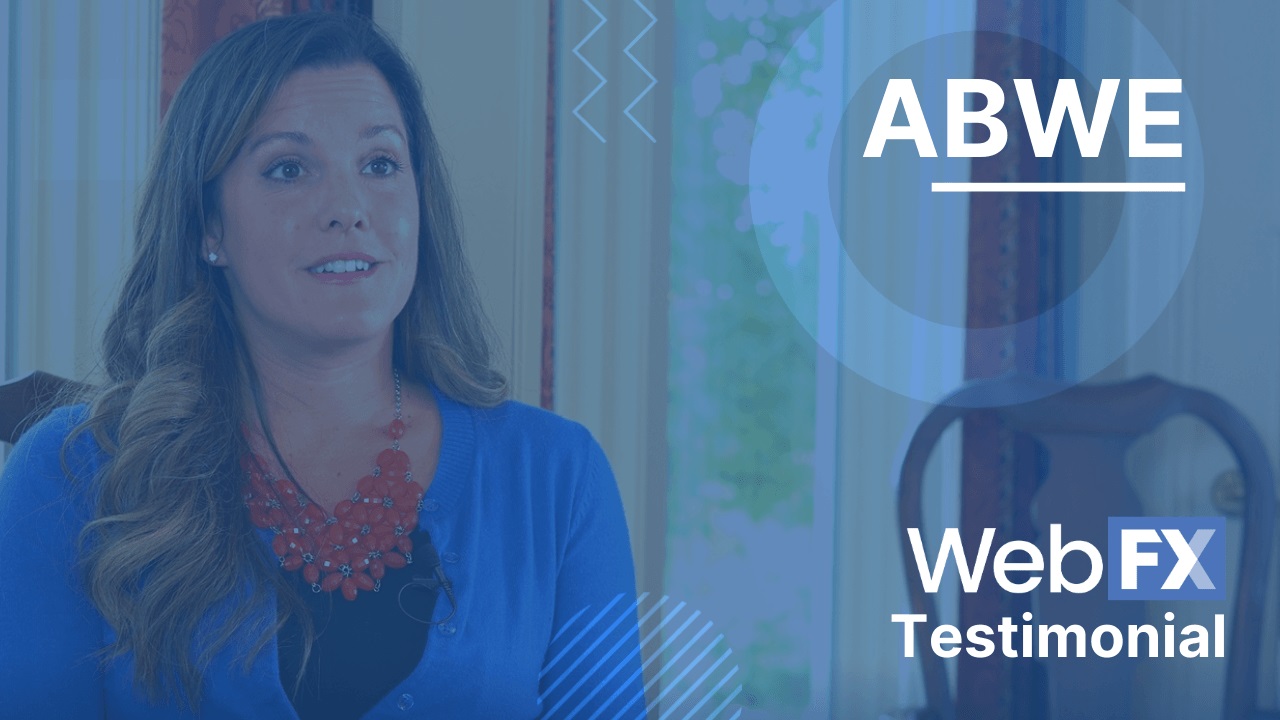 At WebFX, we help organizations increase their revenue every day. Whether they're nonprofits or traditional businesses, we know the Internet marketing strategies that'll help them — and you — achieve new levels of success.
We also offer a hassle-free customer relationship management (CRM) platform, Nutshell, that helps you generate and convert leads with ease. With our CRM for non-profits combined with our digital marketing solutions, your company will have all the tools you need to power business growth.
With our team of expert marketers on your side, we'll help you achieve your goals and then some!
Contact us today to create a specialized revenue growth strategy for your nonprofit!
Earn a 20% greater ROI with WebFX