As a business-to-government (B2G) company, you earn most of your clients through government contracts. By selling your products or services directly to government agencies, you can earn a significant amount of revenue.
Sometimes, though, it can be useful to know how to generate leads outside of government contracts. If you're unsure how to do that, don't worry. Below, we'll dive into the world of business-to-business (B2B) marketing for your B2G company.
Keep reading to learn how you can gain leads without government contracts. Then partner with WebFX — the agency with over 25 years of experience — for our lead generation services. Just call 888-601-5359 or contact us online today!
We foster and form long-term partnerships so that your business has long-term results.
Over 90% of WebFX clients continue partnering with us into year 2 of their campaign.

Hear from Our Happy Customers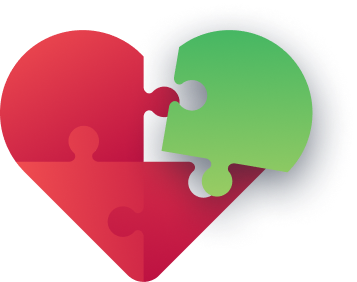 Why should you want to gain leads without government contracts?
Government contracts are a fantastic way to earn revenue for your business. But what happens when you start to have trouble finding available government contracting options? In those cases, you'll need another way to earn revenue.
That's why it's important to have a plan in place to earn leads without government contracts. You can still rely on government contracts for most of your revenue, but when you hit a dry spell for those contracts, you'll want to have a backup plan for gaining additional B2G company leads.
When you can't get any government contracts, the best method is to sell to businesses. To do that, you'll need to have some online lead generation strategies in place, so your target audience will find you and want to buy your products or use your services.
How to generate leads outside of government contracts
If you're worried about performing B2B marketing for B2G companies, don't be — it's not too difficult to master! The main difference comes in the way you gain clients — rather than vying for government contracts, you market your company online and let potential clients come to you.
Here are six expert B2B lead generation strategies you can try!
1. Start a business blog
One of the most effective online marketing tactics is to start a blog on your website. On your blog, you can write about topics related to your business and industry. So, if you offer financial consulting services, you might post a list of budgeting tips.
By putting out new blog posts on a routine basis, you'll get your posts ranking in relevant Google search results, particularly if you include industry keywords in those posts. From there, people will find your website in their searches and end up visiting to read your content.
As users show up to read your content, many of them will check out other content on your website or take a conversion action, like signing up for your email list. And since most of the people interested in your services will be business leaders, they have the potential to become valuable clients.
2. Create a Google Business Profile
Another way to get your site into Google search results is to create a Google Business Profile. When you create a profile, you include information like:
Business name

Phone number

Hours

Location

And more!
When business leaders perform local searches for companies in your industry, they might see a local 3-pack that includes your Google Business Profile. That will lead them to your website to check out the products or services you offer.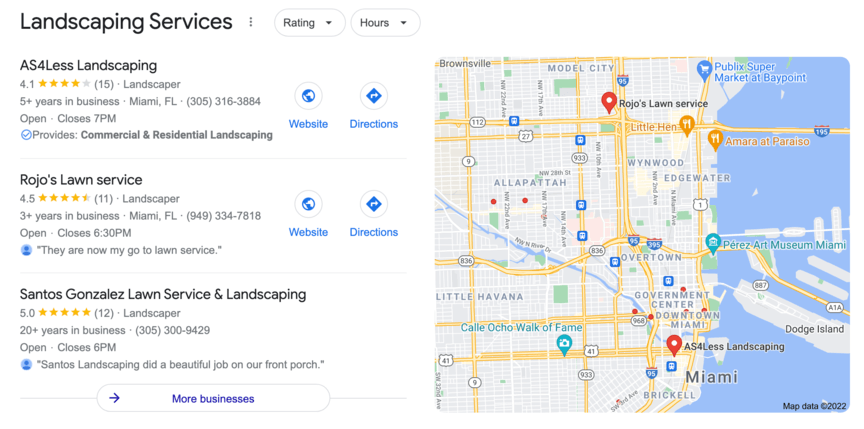 3. Build out an email list
In addition to using Google, you can generate leads right on your website. You can set up forms in the margins of your site where users can sign up for your emails. The best way to obtain subscribers is to offer to send those users something of value — an informative newsletter, a product demo, or something similar.
However you do it, building out an email list is an excellent strategy. That's because anyone who signs up for your emails will do so voluntarily, proving that they have an active interest in what you're offering.
From there, you can send out emails to those users to nurture them toward conversion.
4. Run paid advertisements online
Not all your lead generation efforts have to be organic — you can also harness the power of paid advertising. To start with, you can run paid ads at the top of Google search results. In Google Ads, you can target your ads toward specific, relevant keywords.

You can also create display ads. These ads are visual and appear in the margins of third-party websites.
In the case of both types of paid ads, the goal is to get users to click on them. At that point, users will be taken to landing pages that encourage them to convert.
The best part about paid advertising is that it's usually pay-per-click (PPC), which means you only have to pay for the ads when people click on them!
5. Market yourself on social media
Social media is one of the most heavily populated spots online. That's not just the case for individual consumers — many of the business leaders you're targeting are on social media as well, meaning you can benefit from marketing to them there.
You can create an account and post engaging content about your business. That content should be mostly informational, as that's the best sort of content to attract businesses. Infographics are an excellent format to use, as are videos.
As business leaders encounter your page, they'll take an interest in what you have to offer and visit your website to explore it further.
6. Take advantage of social media advertising
Just like with Google, not all your social media marketing must be organic. Most social platforms also offer the ability to run paid social media ads, which function similarly to PPC ads on Google and third-party websites.
Your paid social ads will appear right in users' feeds, making it easy for you to reach them where they are. You can even target specific groups of people by demographics like:
Location

Age

Occupation

And more!
With those targeting abilities, you can ensure that you're reaching just the right audience of users.
Good agencies have more than 50 testimonials.

Great agencies have more than 100 testimonials.
WebFX has over 1000+ glowing client testimonials.
See What Makes Us Stand out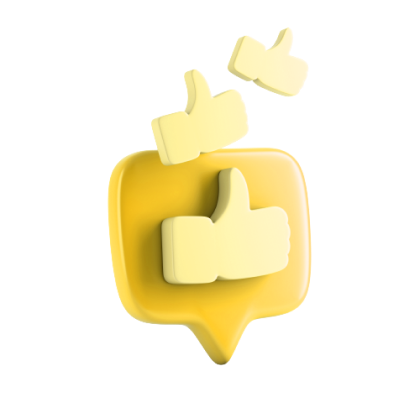 Let WebFX help you gain leads without government contracts
Now that you know how to generate leads outside of government contracts, you can start harnessing the power of B2B marketing for B2G companies — and you don't have to do it alone. WebFX would love to help!
When you partner with us for our lead generation services, you'll get help implementing all the strategies above and more. Our more than 1020 client testimonials attest to the fact that we're the experts at online marketing, and we can help you gain additional B2G company leads.
To get started with us, just call 888-601-5359 or contact us online today!
Earn a 20% greater ROI with WebFX