How do consumers and businesses find a reputable contractor?
For most, the search begins on a search engine like Google. It's not enough to appear in search results, though. Your website has to be at or near the top of these results if it's going to generate the new leads you want, and the best way to get there is with SEO.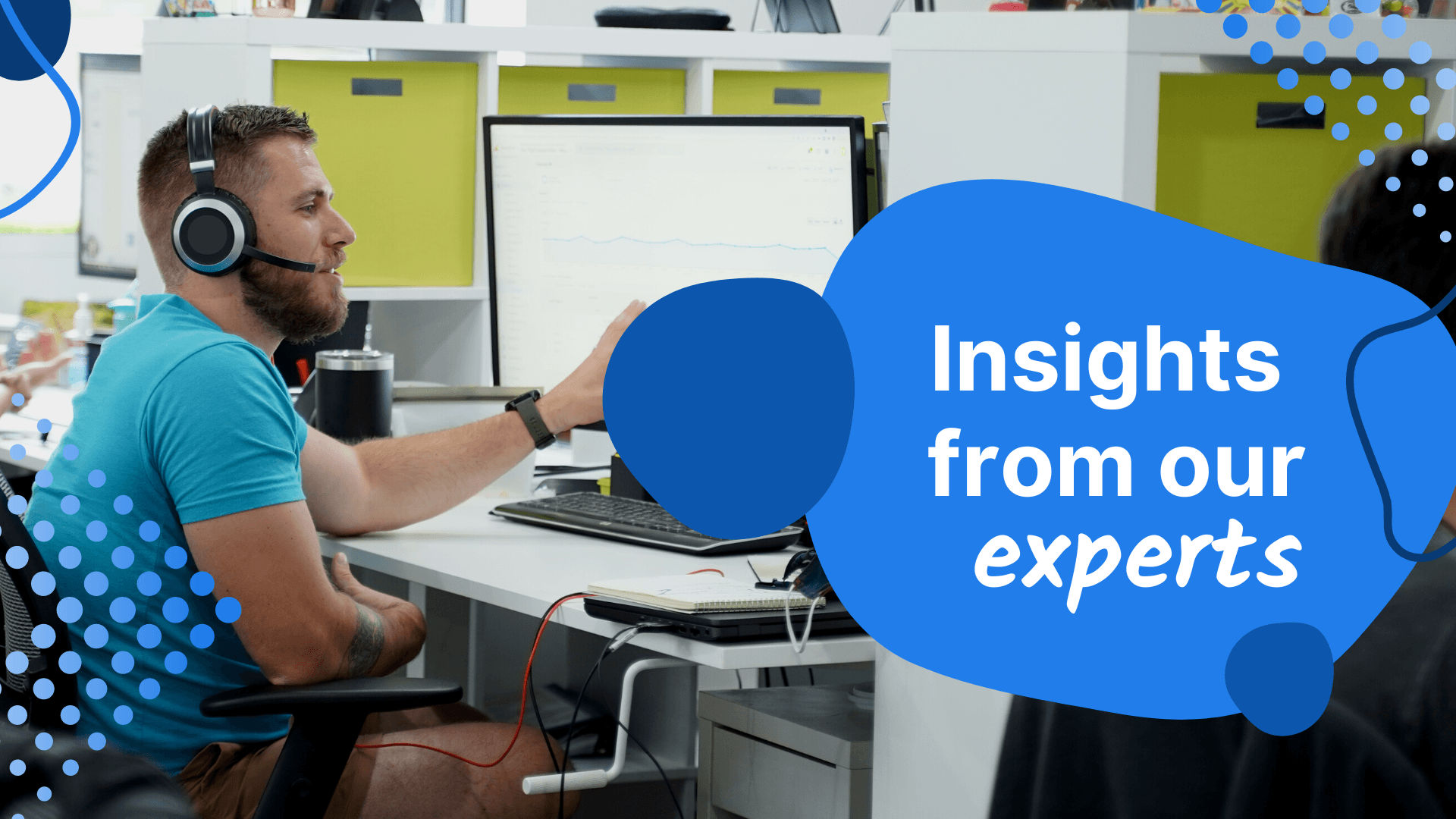 SEO stands for search engine optimization and includes all of the steps taken to make a site rank as high as possible in search results. As more and more people rely on search engines to find the service providers they need, these rankings will play a large role in keeping your business afloat.
Plus, SEO leads have a 14.6 percent close rate, while traditional methods have only a 1.7 percent close rate. That means using SEO for your contractor services makes it seven times more likely for you to close a lead — which means more business for your company!
Learn more about SEO for contractors, below. Or, get started on a custom contractor SEO strategy by calling our award-winning team today at 888-601-5359!
Why do search engine rankings matter?
What does it matter whether your site ranks first, third, or tenth in a web search?
As it turns out, a lot. Most clicks go to the top three results in a search engine — and most of those clicks go to the first site listed. Anyone looking for contractors in their area may begin with a search engine, but that search can end shortly after clicking on a site with the kind of information they're seeking.
That's where contractor SEO comes into use.
With a competitive SEO strategy, your website will get more of these clicks as its ranking goes up. However, an increased ranking and click-through rate (CTR) are not the only goals of an SEO strategy. They're only the first steps towards achieving your biggest goals, from increased revenue to improved brand awareness.

Hear What It's Like to Work With WebFX!

"We were looking for a forward-thinking but down to earth SEO company to partner with. Not only were we looking to build a long term business relationship but we needed them to understand our needs as a small company. And WebFX met all of that criteria. Our experience has been unparalleled; from the sales team who made the drive to our office to meet us in person to our Internet Marketer who has been an absolute joy to work with. They are completely transparent about their services and they take the time to explain everything which not only sets them apart from every other SEO company we have worked with but we also feel like we're taking something away from our interactions with the staff at WebFX. We are exited to see where this year will take us knowing that we have such a great support system with their company."
Home Contractor
How can contractor SEO help your business?
The most immediate benefit of SEO for contractors is a higher ranking in search engines. That's not the only perk, though, and as search engines play a larger role in purchasing decisions, these other benefits will be magnified.
A few of the advantages of investing in SEO include:
Greater brand awareness
It sometimes takes more than one search to decide which contractor to hire. When your company's name keeps appearing in these results, people start to remember it. It doesn't take long before they're skipping the search engine and going to your site to see what you have to offer.
Lower marketing costs
SEO is not free, but the investment has a broader reach and a longer shelf life than what you'd typically spend on traditional marketing. Your efforts continue to build up over time, and as your site's authority improves, you'll increase the visibility of your site no matter when or where people are searching for contractors.
Bigger competitive advantage
Larger firms will always outperform you in traditional marketing tactics because they have larger budgets. With contractor SEO, your site can outrank the big companies. The higher number of clicks that come from higher rankings will help you compete against these major players.
More revenue
No matter your investment, you want to see a return on your investment. While SEO doesn't deliver immediate returns — it's a long-term strategy — it does deliver. Our work for a roofing contractor, for example, led to a 600 percent increase in their SEO campaign's goal completions.
That's the impact that SEO for contractors can deliver when driven by results and an award-winning team. For your contract company, that means more phone calls, more quote requests, and more opportunities to increase your revenue and the growth of your company.
These are real SEO results driven for a WebFX client.
You're next.
Learn More About SEO Services


260%
increase in organic revenue

198%
increase in organic transactions
150%
increase in organic traffic

3872%
increase in sessions from SEO
SEO for contractors: How do you start?
SEO for contractors can yield great results, but it takes time to see them as SEO is a long-term strategy. Whether you're looking to implement SEO for your business or partner with an SEO company for contractors, it's important to understand the general process behind search engine optimization.
Changes in search engine algorithms can influence your approach in the future, but as long as your strategy includes these four processes, you'll be able to handle whatever changes occur. Ready to start your contractor SEO strategy?
Get started with these four steps below:
1. Research keywords
When searching for a contractor, homeowners and businesses may use a variety of terms — some general like, "contractor," or, "contracting services," and some specific like, "concrete contractors," or, "renovation contractor."
Choose the best keywords for your business and incorporate them into your strategy. It's also worth researching the search volume, competition, and cost-per-click (CPC) of your keywords.
This step can help you determine how valuable a keyword is to your contractor business.
If you're struggling to discover keywords for your business, look to your audience. Discover where they're spending their time online. In some cases, you'll find them discussing contract services on Reddit, Quora, or Twitter.
Look at what they're curious to learn about, such as the following:
The average cost of a contract service
The expected turnaround time for a renovation
The advantages and disadvantages of hiring a contractor
The best contractors in the local area
In some instances, you may even find users sharing their past experiences with contractors. Use this as an opportunity to discover the pain points of your target audience. You can then address these points in your website copy, emphasizing how your contracting company resolves or avoids them.
When you're researching keywords, consider targeting long-tail keywords — not short-tail keywords.
What is a short-tail keyword and a broad-tail keyword? A short-tail keyword is broad. An example of one is, "contractor," which is a word that encompasses a lot of different user intents, from wanting a definition of a contractor to wanting a contractor's services.
In comparison, a long-tail keyword is specific. One example of a long-tail keyword in the contractor industry is, "commercial concrete contractor." In this example, you know what the user is looking for — a commercial concrete contractor.
Find long-tail keywords by including the following in your keyword research:
Licenses
Certifications
Location
Service areas
Target audience
And more!
Target long-tail keywords and your site will probably appear in fewer results pages. The upside, however, is that you'll appear in front of more qualified leads that want your services. That leads to more calls, quote requests, and business for you.
2. Provide a user-friendly experience
While many Internet users will click on the first search result, they won't stay on your website if the experience is less-than-stellar. Google, as well as other search engines, pay attention to user behavior, which is why high bounce rates and slow page speeds lead to lower rankings.
That's why your contractor SEO strategy should prioritize the experience of your users. Depending on the age of your website, that may mean investing in a website redesign, as well as the creation of a mobile-friendly version of your website.
Even if you're a business-to-business (B2B) contractor, don't underestimate the power of a mobile website. More than 50 percent of the Internet's traffic comes from mobile devices — not to mention, Google relies on a mobile-first index, which also influences your ranking in search results.
If your website's up-to-date and mobile-friendly, investigate the speed of your website. It doesn't seem like a massive difference but improving your website speed by one second can increase your conversions by seven percent.
Put that in perspective.
If you sign 30 new clients a quarter, with the average client spending $15,000, improving your website speed would earn you two new clients a quarter. That translates to an additional $30,000 a quarter or $120,000 a year.
How can you boost your website's speed, though? Try the following techniques:
Compress your website's images
Merge your CSS files and your JavaScript files
Reduce your HTTP requests
Meet with your development team to discuss implementing these changes and improve your SEO.
3. Use off-page strategies
Search engines don't just look at keywords on your site, but also at your overall online reputation. Links and mentions from other sites are known as off-page elements, and play a huge role in your site's authority and ability to rank well. In fact, they make up almost 80 percent of Google's algorithm.
That's why SEO for contractors goes beyond your website and includes outreach efforts.
Also, make sure your name is consistent from one channel to another. The more frequently your company appears online, the greater the visibility and the more likely your site is to rank higher in web searches.
If you haven't already, consider creating a social media presence too. Whether you're active on Twitter, Facebook, or Instagram, social media is a powerful platform for increasing your online visibility. Plus, 80 percent of users look to social media for purchase advice.
Another benefit of social media is that you can direct users to your website from it. That can support extensions of your contractor SEO strategy, such as your content marketing, influencer marketing, or video marketing campaigns.
4. Measure and improve
As you optimize your site and begin your outreach strategy, you need to measure how well your efforts are working. Like other marketing strategies, SEO is based on assumptions that may be right or wrong. Measure your efforts and put a plan in place to refine them if you don't get the results you want the first time around.
Measurement is important because search is constantly changing.
Even if you rank first on your keywords, search behavior might change, or another site might start optimizing and outrank yours. Monitoring your analytics will help you identify changes in search patterns and adapt your strategy to stay at the top.
Time to Level Up Your Sales
Our long list of services helps you grow every aspect of your business with marketing strategies that are proven to increase bottom-line metrics like revenue and conversions.
In the past 5 years, we've managed more than 12.9 MILLION transactions across our client base.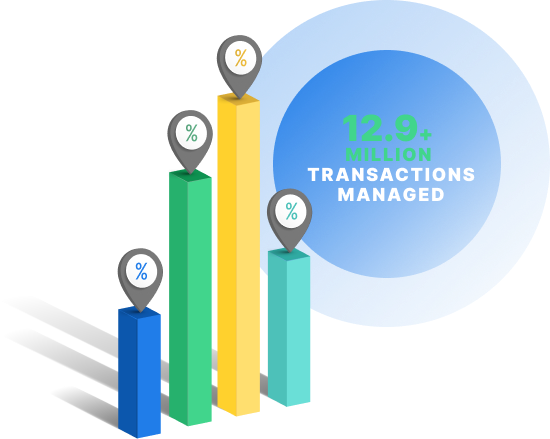 Contractor SEO services from WebFX
If you're looking to use contractor SEO to grow your business, but don't have the time to lead and manage your campaign, WebFX can help. We offer full-service contractor SEO services that provide your company with a custom plan for achieving your goals, from attracting leads to growing revenue.
Traditional SEO
Attract qualified business buyers and consumers with SEO. Our SEO services include a custom strategy, SEO audit, optimization for 80-300 keywords, and more.
LEARN MORE ABOUT OUR SEO SERVICES
Local SEO
Reach local leads in your area with local SEO. Our services include citation management, review management, and on-page SEO for local keywords.
LEARN MORE ABOUT OUR LOCAL SEO SERVICES
With more than 25 years of experience, we've helped numerous contractors achieve success, including:
General contractors
Remodelers
Electricians
Roofers
Plumbers
HVAC contractors
And more
Learn more about how these companies benefit from contractor SEO by browsing our case studies!
What does SEO for contractors include?
When you partner with WebFX for contractor SEO, you get a complete SEO solution that includes:
Competitor analysis
Competitor monitoring
Website SEO audit
Keyword research and optimization
Local SEO optimization
Lead call tracking
Google Analytics setup
Content promotion
Ongoing monthly and quarterly reporting
Content freshness updates
And more
This 360-degree approach to SEO for contractors allows your business to benefit fully from SEO. You can see the benefits of SEO, as well as our services, by looking at our clients' successes. In the past five years, they've earned more than 7.8 million leads and more than $3 billion in revenue.
How does contractor SEO from WebFX work?
If you're thinking about partnering with WebFX for contractor SEO after reading our clients' successes and more than 1020 client testimonials, but wonder how our services work, here is a preview of what you can expect:
Get your website audited: First, your dedicated WebFX team will start by reviewing your website. They'll compare your site to SEO best practices, like for mobile-friendliness or title tags. They'll also assess your competitor's websites so you can see how your site compares.
Meet your dedicated account manager: Next, you and your dedicated account manager will meet-up and review your audit and competitor analysis, whether in-person or via phone or video chat. Your account manager will also ask about your business, brand, audience, and goals.
Receive your custom contractor SEO strategy: Once your dedicated account manager meets you and learns about your business, they will create a custom SEO strategy for your company. This strategy will include suggested keywords for targeting, as well as goals for your plan.
Get your website updated to SEO best practices: After you approve your contractor SEO plan, your account manager will begin updating your site to SEO best practices, organizing the updates based on priority and impact.
Expand your website with new, optimized content: In coordination with these updates, our team will also create optimized content for your website, which you will review and approve. For the best results, we maintain an in-house team of specialized writers and editors.
Improve your website's off-page SEO: When it comes to any form of specialized SEO, including SEO for contractors, SEO matters. That's why our SEO services focus on your website's off-page SEO. As a part of our services, we'll create shareable content for your site and promote it to attract buzz.
Track your website's rankings: As a part of your contractor SEO, we monitor and track your website's rankings and performance, which you access in MarketingCloudFX, our exclusive client platform. We will also compile your results in an easy-to-read, easy-to-share report.
SEO requires constant maintenance, which is why our contractor SEO services continue to improve your strategy and presence in search results. We continue to find new keywords for your business to target, helping you increase your reach for attracting new leads and clients.
This proactive approach is why our client retention rate is more than 90% — we help our clients grow.
Ready to build your business with SEO for contractors?
As search engines become the primary source for finding contractors, SEO should be a significant part of your marketing strategy. Put a contractor SEO strategy in place to ensure your site is getting the rankings, clicks, and leads it needs to keep your calendar full.
If you'd like to improve your online visibility, trust WebFX, a leading SEO company for contractors.
We bring more than 25 years of experience to SEO. Even better, we feature a talented and dedicated team of Internet marketers that have driven more than $3 billion in revenue for our clients.
Contact us today or call us at 888-601-5359 to chat about your company and goals!
Earn a 20% greater ROI with WebFX