A couple is busy preparing for their wedding. They've just finished mailing the invitations when they realize that they still haven't hired a caterer for the event. Where are they going to turn?
Likely, the first place they'll go is Google. In fact, 93% of all online user experiences begin with a search engine, which means you'd be hard-pressed to find a better spot for reaching new potential customers.
That's why search engine optimization (SEO) — marketing through search engines like Google — is such a crucial catering marketing strategy. Without SEO, you'll be missing out on driving valuable traffic to your site. But how can you get the most out of SEO for catering?
Fortunately, you don't have to do it alone. WebFX offers a variety of SEO catering services that can help you drive the best results with your online marketing. Get a glimpse into our SEO services below!
Read on to learn more, and then partner with WebFX's team of over 200 experts to optimize your SEO. Just call 888-601-5359 or contact us online to get started!
Independent research from Clutch has named WebFX the
top SEO company

in the United States.

Clutch has personally interviewed more than 250 WebFX clients to discuss their experience partnering with us.

Read More Clutch Reviews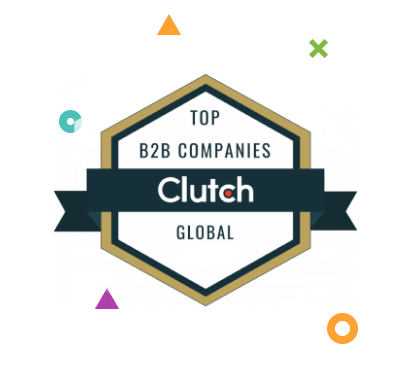 Top-of-the-line SEO catering services from WebFX
To drive results, your catering SEO needs to be more than just "okay." That's why you can benefit from working with an SEO agency like WebFX. We know just what it takes to develop an effective SEO campaign, and our services reflect that.
Here's what you'll get when you invest in our SEO catering services:
1. Copywriting
For pages on your website to rank, they need to contain written content that Google's search algorithm can read. That's why it's so important to ensure that your site's copywriting is clean, relevant, and SEO-friendly.
WebFX can help you do just that. Our team of professional copywriters will help you craft all the written text on your website to optimize your rankings. We'll take the time to make every sentence satisfy user search intent.
We'll also optimize the reading experience by using techniques like:
Using short paragraphs
Interspersing images and videos
Using bulleted and numbered lists
2. Keyword research and integration
One of the foremost SEO tactics involves the use of keywords — the terms people search for in Google. By targeting valuable catering-related keywords on your website, you can increase your chances of ranking for those keywords and reaching your target audience.
Finding those keywords isn't always easy, though, which is why WebFX's SEO services include helping you in your keyword search. We'll help you discover relevant catering keywords for your business based on factors like relevance, high search volume, and low competition.
Beyond that, we can help you integrate your chosen keywords into your content. We'll help you integrate your keywords into key components of your webpage, like title tags and headings, to help your pages rank in search.
3. Page speed optimization
If someone visits your website, and it takes a long time to load, they'll probably end up hitting the back button. Multiply that across all your site traffic, and your SEO completely loses its effectiveness. That's why it's crucial for you to optimize your page load speed.
At WebFX, we know how to make your pages load quickly. We can speed up your page load times using numerous tactics, including the following:
Caching web pages
Compressing images
Minifying code
When your pages load faster, your audience will be much more likely to stay engaged. And when Google sees this increase in user dwell time, it will rank you higher.
4. Responsive design
Another essential element of catering SEO is responsive design, which involves optimizing your site for both desktop and mobile devices. Google ranks sites based on their mobile format, so your site must be mobile-friendly to rank.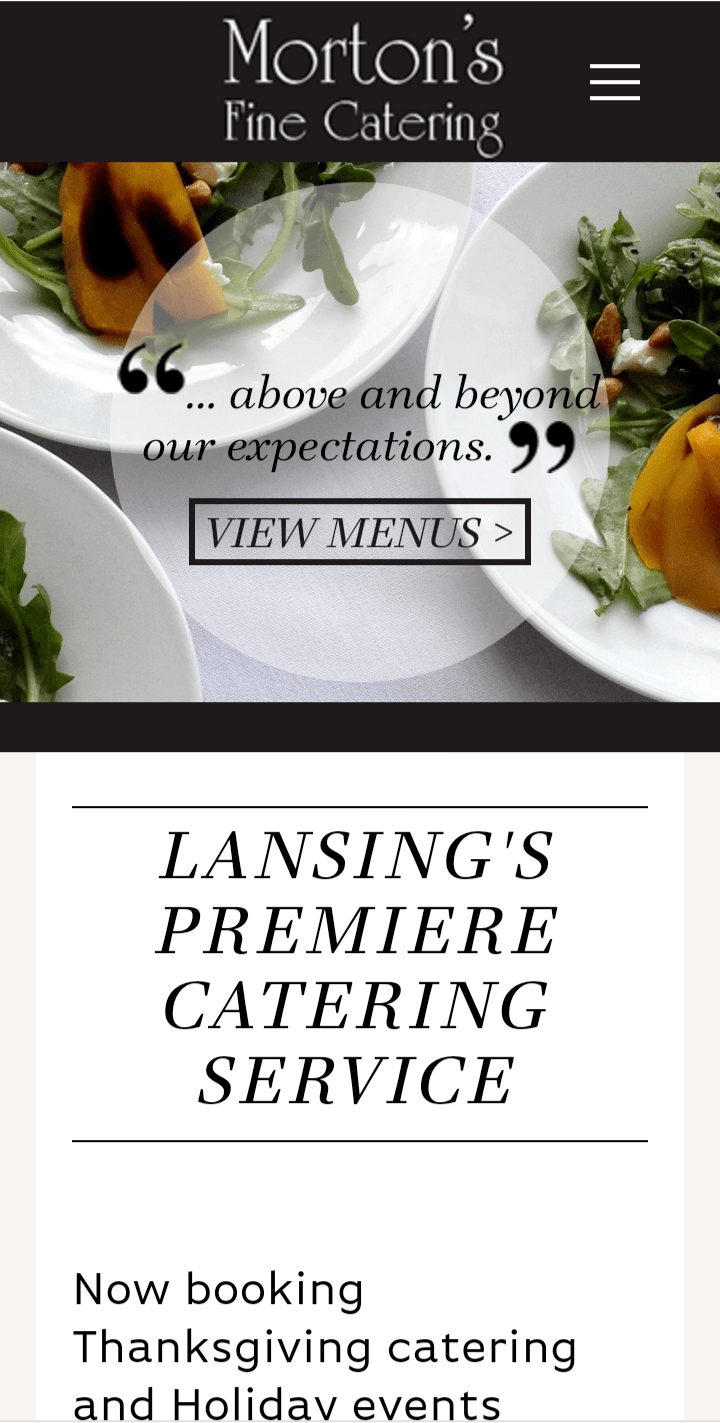 WebFX is all too familiar with the importance of responsive design, and we take it into consideration right from the start. Our responsive design services will kick in from the second we set to work on any given page of your site. Everything we do will be optimized for all devices.
Whether your users are on computers, phones, or tablets, they'll be sure to have a positive experience on your website when you get help with your catering marketing from WebFX.
5. Link-building
Convincing Google that your website is reputable is another great way to improve your rankings. The most effective way to accomplish that is to earn backlinks. When authoritative, third-party websites link to your content, it tells Google that you're authoritative, too.
WebFX can help you with every step in the link-building process. We'll start by helping you find the best third-party catering websites to earn backlinks from, focusing on those with the most reputability. Then we'll assist you with the process of reaching out to them to request backlinks.
We can also help you integrate internal links into your content that lead to other pages on your site. That will help keep users on your website longer as they move from page to page.
6. Image optimization services
The text on your website is the primary contributing factor to SEO, but it doesn't have to be the only one. When you optimize your images, you can help them drive up your rankings as well.
Ordinarily, Google can't read images on your site, so they don't play into your rankings. But when you partner with WebFX, we'll help you add alt tags — short, descriptive blurbs — to all your images. Google will then be able to read them and factor them into your rankings.
We'll also compress all your images to keep them from slowing down your pages. Unnecessarily large file sizes will keep your content from loading as quickly as it should, so we'll be sure to help you avoid that.
Hear What It's Like to Work With WebFX!

"WebFX did amazing work creating a new website for us on a tight schedule. They have taken the time to learn about our business and give us ideas of how to make our digital marketing better. We still have work to do with WebFX but overall very pleased."
Professional Service
Drive your catering marketing to new heights with WebFX
Ready to get started driving up your rankings? WebFX can help you every step of the way! With over 25 years of experience with digital marketing, we know all the ins and outs of SEO for catering, and we'd love to apply that knowledge to your business.
When you partner with us, you'll not only have access to our full range of SEO services, but you'll also receive a dedicated account representative to serve as your main point of contact. They'll keep you informed and involved throughout the optimization process.
To get started with us, just call 888-601-5359 or contact us online today!
Earn a 20% greater ROI with WebFX