Which Social Media Networks Should I Advertise On?
Did you know that 77 percent of Americans have a social media account on one or more platforms? These social networks provide your business with new opportunities to reach interested leads. This opportunity drums up the biggest question: Which social media platforms should you use to advertise your business?
On this page, we'll look at the top three social media platforms for advertising your company. If you need help creating social media ads that drive results, call us today at 888-601-5359 to speak with a strategist.
Let's dive in!
WebFX is a partner businesses trust.
Hear from HydroWorx, who saw a 236% increase in organic sessions with WebFX services.
Watch the Video Testimonial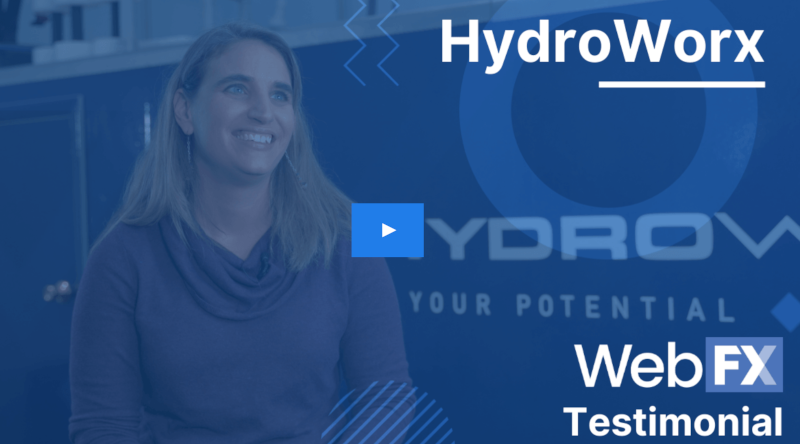 1. Facebook
Facebook is one of the oldest and most popular social media sites on the web. There are more than 2 billion active monthly users on this platform. With such an expansive reach, it's a great opportunity for you to advertise your business.
On Facebook, ads allow you to attract new leads and encourage them to check out your business. Facebook ads seamlessly integrate into a user's newsfeed with the "sponsored" tag to indicate paid content.
Facebook ads also offer the most advanced targeting options. You can target people based on location, job description, previous activity, interests, and more. The targeting options are detailed, which allows you to reach more qualified leads.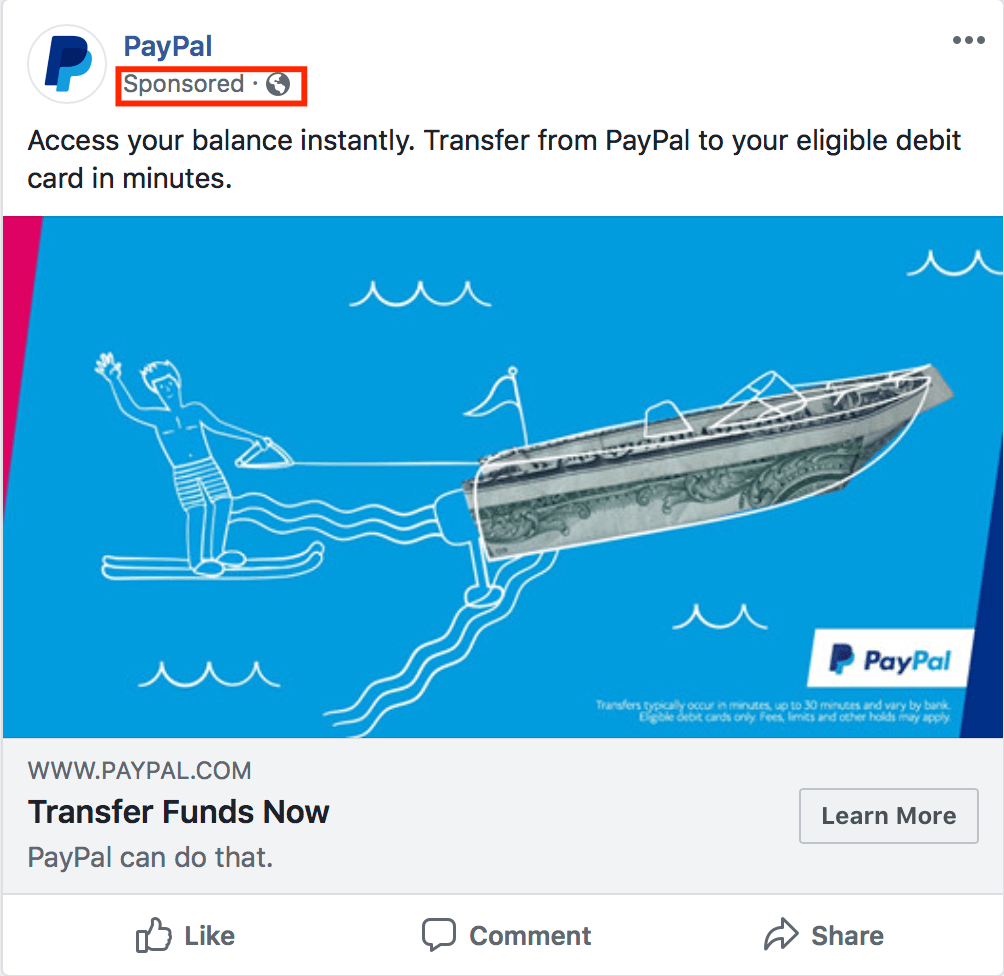 A business looking to reach local users, for instance, could use Facebook. As an example, take a local business, like florist, operating in Washington, D.C. The florist wants to reach users within a 15-mile radius, so they use that location requirement in their Facebook ads.
The result? They reach the exact people they want, versus everyone.
Facebook ad pricing model
Facebook offers both cost per click (CPC) and cost per impression (CPM) models. If you're familiar with pay-per-click (PPC) advertising, the pricing systems are similar.
Depending on your ad type, you'll either pay each time someone clicks or each time someone sees your ad. The cost hovers around a few dollars for each click or impression.
The key concept with Facebook advertising is that you must spend some money to make money. When you budget more money for Facebook ads, the algorithm gets better at spending your money. It increases your ad's performance over time and helps you drive better results with your advertising campaign.
When you have more money to work with, Facebook can spread your budget further. They can spread your advertisement further and reach more people. With a bigger budget, your ad can reach more users' feeds.
Are Facebook ads right for my business?
Facebook helps your business connect with hundreds of people who are interested in your business. This platform is ideal for most businesses because there is such a large pool of people you can reach.
It is a platform that attracts people of all demographics. This means there's a good chance that at least a portion of your target audience uses the platform.
Best practices for setting up Facebook ads
If you think Facebook is right for your business, here are a few best practices to help you get started:
Create audience groups for personalized ads:People are interested in your business for different reasons. If you don't segment your audience, you won't deliver ads that are uniquely tailored to individual consumers. Creating audience groups and running unique ads for each group based on common interests.
Infuse your brand into your ads:You ultimately want people to choose your business and convert. When you create your ads, ensure that they accurately reflect your brand. It will help more leads remember your business and choose your company when it comes time to convert.
Test your ads:When it comes to Facebook advertising, it's important to test your ads to monitor their performance and identify areas for improvement. This will help you optimize your ads to earn the best possible results.
2. Twitter
In addition to Facebook, Twitter is another type of social media where you can run advertisements.
Twitter allows you to run ads that promote your brand or specific products you want your audience to buy from your business. It's a great way to reach people looking for your specific company or product.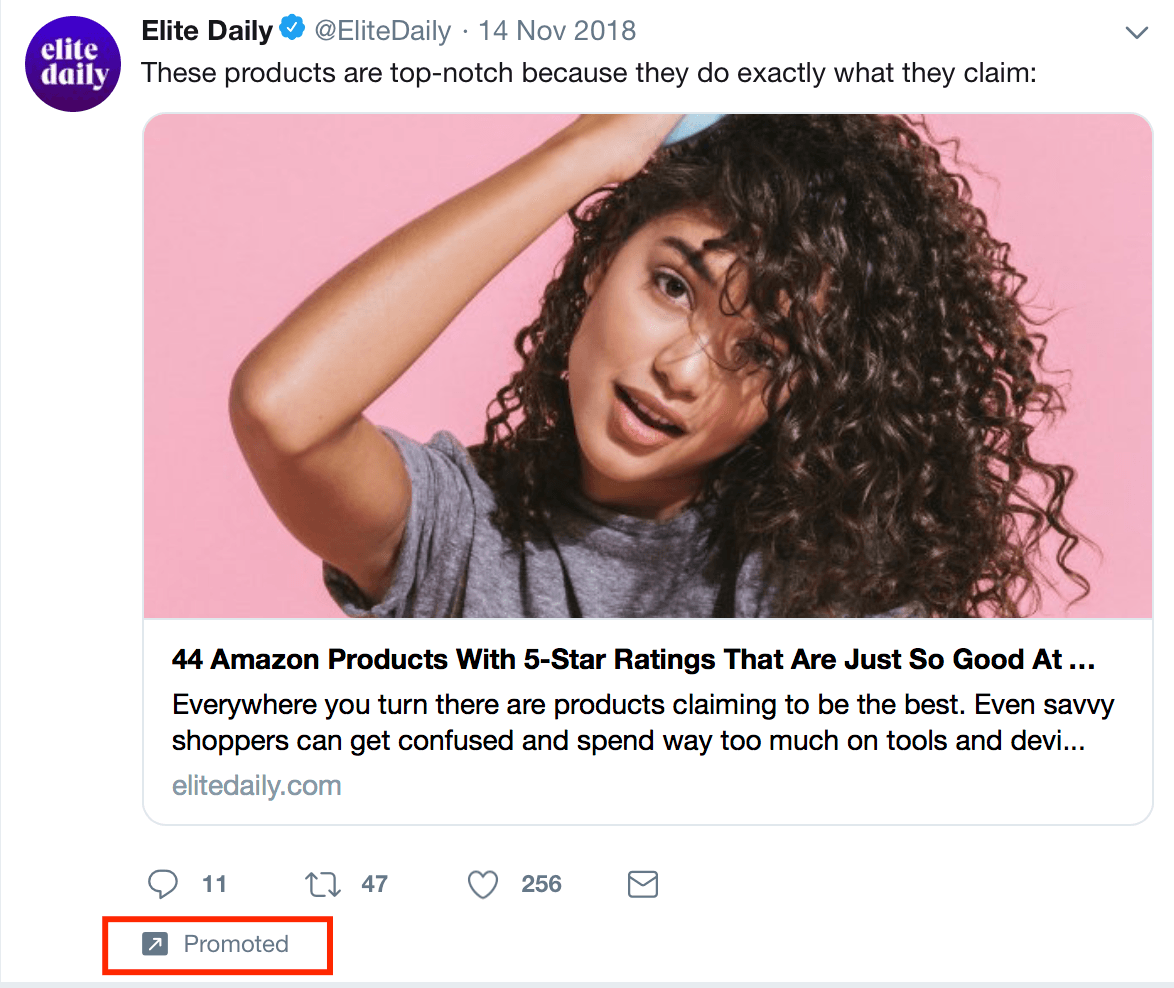 Twitter ad pricing model
Like Facebook, Twitter offers CPM and CPC model ads. Your campaign goals will determine which type of ad is best for your business.
The cost of these two types of models varies. It costs a few cents to run a CPC campaign to a few dollars to run an impression ad campaign. Factors like the ad model, reach, and duration influence how much you can expect to pay for a Twitter ad.
Are Twitter ads right for my business?
Twitter has a unique audience that may only work for some businesses. Forty percent of its user base consists of people ages 18-29. This platform is good for businesses targeting people in that age group.
There is still a possibility of targeting people who are in a higher age demographic too. Twenty-seven percent of Twitter users are between 30-49 years old. If your target audience includes people in this age range, you still have an opportunity to reach them.
Best practices for setting up Twitter ads
Twitter is a great platform to advertise your business. Here are a few best practices to help you nail your Twitter advertising campaign:
Use relevant images:Always make sure your images correlate with your campaign. Whether you're advertising your business or your products, you must pick imagery that matches.
Integrate the right call-to-action (CTA):CTAs guide your audience to take the next step. When you set up your Twitter ads, ensure that you use appropriate CTAs. The right CTAs will guide more leads to act on your ad.
Keep your message concise:With its 280-character limit, Twitter is known for its brevity. When you run a Twitter ad, you need to relay important information in a few characters.
3. Instagram
If you're looking for a visual advertising platform, Instagram is a great option. This platform is very image and video heavy. It's a great place to advertise products or show your services in action.
When you run Instagram ads, you can link directly to a product page or landing page. It allows your audience to directly engage with your products or services. This is a great way for you to get more people to find your products or services.
Pricing model for Instagram ads
Facebook owns Instagram, so the platforms feature similar pricing models.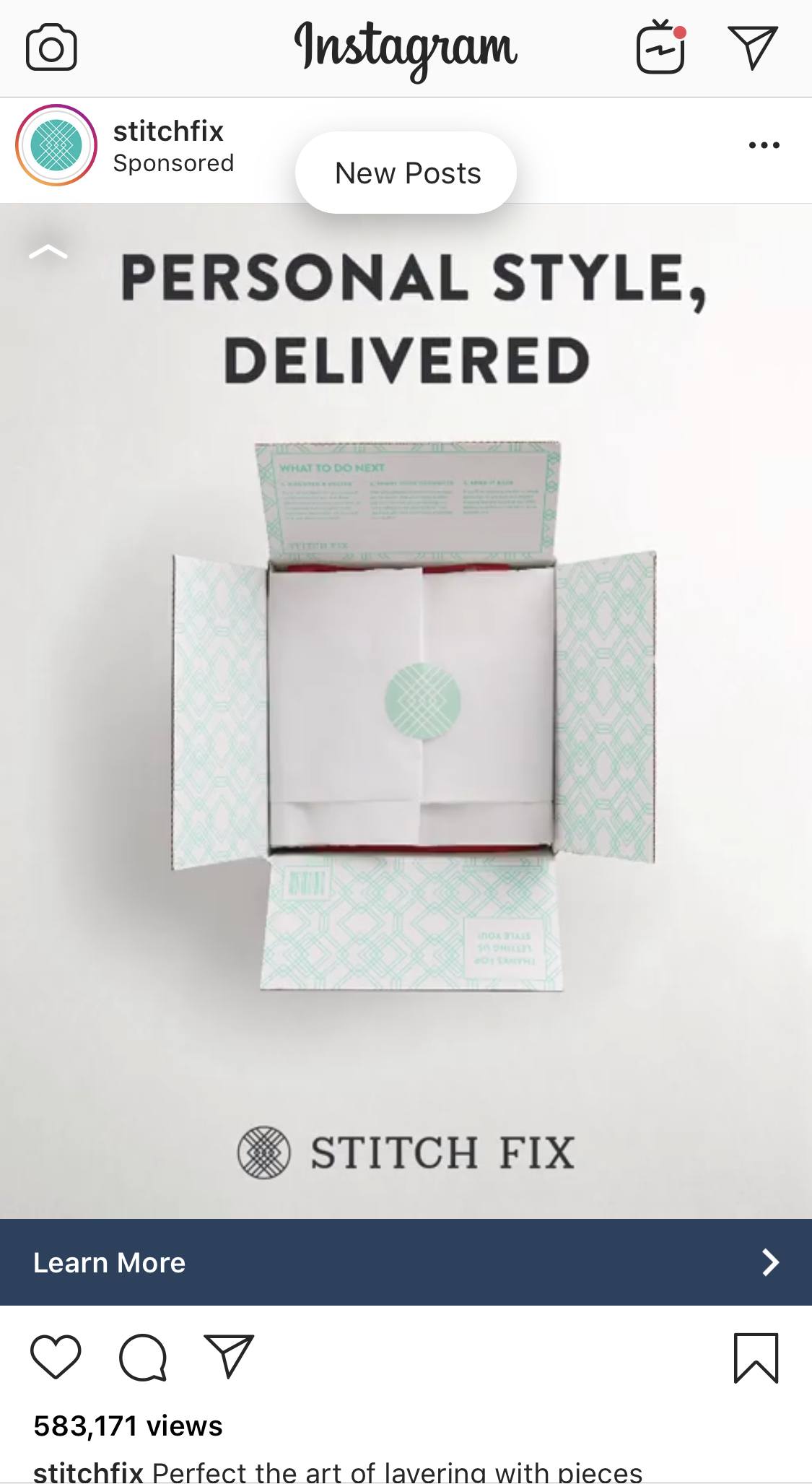 Are Instagram ads right for my business?
Similar to Twitter, Instagram appeals to younger users. On this platform, 31 percent of users are between 18-24 years old, and 30 percent are between 25-34 years old. Over half of Instagram's user base consists of people under 35, which makes it a prime option for companies that are trying to target that age group.
If your target audience is in this age demographic, Instagram is a great advertising platform for your business. You'll reach more leads and engage them with your Instagram ads.
Best practices for setting up Instagram ads
If you're ready to use these ads for your business, follow these Instagram ad best practices:
Use original images:When creating Instagram ads, make sure you use original images. Original images give your audience insight into your business. It helps your campaign perform better.
Take hashtags seriously:Hashtags are an important part on Instagram. If you're going to use hashtags in your Instagram ads, use them wisely. Make sure they correlate with your campaign so you can connect with different niches.
Focus on custom audiences:When you run advertising campaigns on Instagram, focus on creating custom audiences. You want to target people who are interested in your products or services. To create custom audiences, you can use data, like demographics and internet behavior, from pixel tracking campaigns, email lists, and followers.
74% of people use social media when making a purchasing decision.
Make their decision easy with a stellar social media presence. See how your brand can level up by requesting a no-obligation proposal today.
One of our experts will be in touch within 24 hours!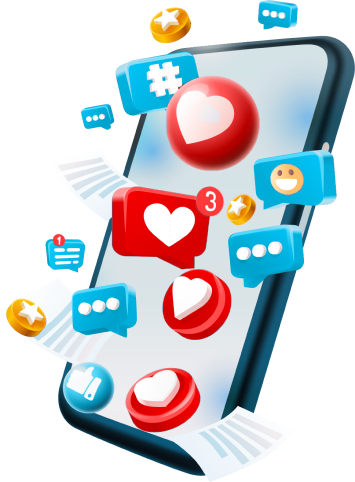 WebFX will help you choose the right social platform for your business
Social media advertising has the power to help your business connect with valuable leads. When you choose the right platform, you help your business reach more interested leads. At WebFX, we have years of experience creating social media platforms for our clients.
We're a full-service digital marketing company that specializes in customized social media campaigns. We have a team of over 500 experts that will bring their knowledge and expertise to your campaign. We'll help you create a social media campaign that works for your business.
If you're looking for a company that drives results, look no further than WebFX. In the past five years, we've driven over $3 billion in sales and over 7.8 million leads for our clients. We focus on helping our clients create a campaign that works for them.
Don't believe us? Just ask our clients! Check out our 1020+ client testimonials that attest to the awesome work we do!
Get started today!
If you're ready to start running social media ads for your business, contact us online or call us today at 888-601-5359 to speak with a strategist.
We look forward to talking to you!