You've no doubt heard about the importance of lead generation. The ultimate goal of your business is to drive revenue — but to do that, you need to drive conversions; and to do that, you need to generate leads.
But there's actually another step before you even get to lead generation. That step is demand generation, and it's something your business needs to start doing.
Demand generation campaigns provide a massive boost to your marketing — but what is demand generation, exactly? Keep reading to find out what it is and how you can drive results with a demand generation strategy!
Then subscribe to Revenue Weekly, our email newsletter, to get more digital marketing insights sent straight to your inbox!
What is demand generation?
The first question to ask is, what is demand generation?
Demand generation is a type of marketing that focuses on tactics like brand awareness and general product interest. Basically, it's about getting people interested in what you sell.
Demand generation in the marketing funnel
One of the best ways to define demand generation is to use the marketing funnel. If you're not familiar with the funnel, it's essentially a marketing model that depicts a funnel, wide at the top and narrow at the bottom.
People at the very top of the funnel are just discovering your business and figuring out if you offer a solution to their problem, while people at the very bottom are ready to convert. Marketing is about getting people from the top of the funnel to the bottom.
That brings us back to demand generation. Demand generation happens at the very top of the funnel. The first step toward getting people to convert is to create a demand for what you're offering.
With a successful demand generation campaign, you can move people further down the funnel and progress to lead generation.
Demand generation vs. lead generation
Demand generation is a concept that can easily become confused with lead generation. And there's no question that the two are very similar. However, they don't mean the same thing.
Lead generation involves getting people to take interest in buying from your business. A lead isn't necessarily ready to buy right now, but they consider your business an option. Lead generation is targeted to people who are familiar with you and what you sell, but who aren't necessarily thinking about buying yet.
With demand generation, you target people who don't know who you are, what you sell, or why they should buy from you. Your job is to help them understand all those things. Only then can you start turning them into leads.
5 tips for generating demand
You might be wondering what it takes to run successful demand generation campaigns. Fortunately, we have you covered. Here are five tips to help with generating demand!
1. Know your audience
The first thing to get right in your demand generation strategy is to know your audience. This step is essential. If you don't even know who you're marketing to, you'll struggle to generate interest in your brand.
Think about it like this — demand generation helps people understand why they need what you're selling. The only way to do that, though, is to get inside their head and figure out what they need and what motivates them.
For that reason, it's worth the time and effort to figure out your target audience. Moreover, you must build your demand generation campaigns around that audience.
2. Determine what you want your audience to do
Since demand generation occurs at the top of the funnel, it's not about getting people to become customers. That won't happen until they're further down the funnel. That said, you'll still want to encourage people to take certain actions in your demand generation campaigns.
For instance, you might want them to view some content you've created, follow you on social media, or subscribe to your emails. Whatever it is, you should know in advance what that action is.
More importantly, don't choose a random action. Choose something you feel will actively guide users toward the next level of the funnel, allowing you to start turning them into leads.
Then make sure to make users aware of exactly what action you want them to take. You can do that by including calls to action (CTAs) in your marketing materials.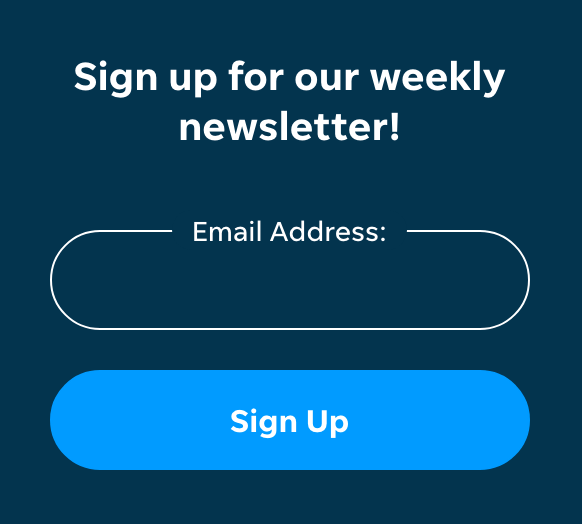 3. Focus on providing educational content
Since demand generation isn't about driving purchases, you don't want to be too salesy. Instead, you want to focus on brand awareness and educating users about your business and your industry.
To that end, try to keep your demand generation content informational. You can write blog posts, make videos, and more. Your content could teach users about how your industry works, offer pro tips related to what you do, and talk about what it is that your company does.
The endgame is to help users grow in their understanding of who you are and what you offer so that when they eventually need your products or services, they know where to go!
4. Use multiple strategies
There are many different marketing strategies out there. If you're not familiar with your options, here are just some of the ways you can advertise your company online:
You can use any of those strategies to market your company, and it's a good idea to apply more than one. You don't have to harness every strategy — don't take on more than you can handle, and don't use strategies that won't benefit you.
That said, odds are you can benefit from using more than one. Limiting yourself to a single strategy will also limit the number of users you can reach with your demand generation campaigns.
5. Offer free trials and demos
It's a good idea to consider offering free trials and demos for your products or services. Not everyone will want to try out those demos from the get-go, but once they do, it can make a huge difference.
Imagine that there's a user who doesn't really see the benefit of your product, so your marketing has no real impact on them. But then, since your demo is free, they go ahead and try it out just because they can. Suddenly, the process of using it makes them realize how beneficial it is.
The next thing you know, that user becomes a lead — and eventually, they start buying your product, becoming a customer!
WebFX is a partner businesses trust.
Hear from HydroWorx, who saw a 236% increase in organic sessions with WebFX services.
Watch the Video Testimonial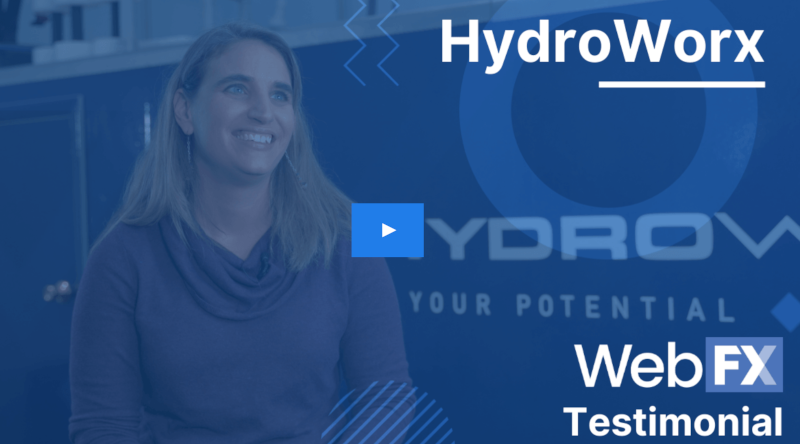 WebFX can help you master your demand generation strategy
Want some help generating demand for your company's products or services? WebFX is here for you! With over 25 years of experience in digital marketing, we know what it takes to drive a stellar demand generation strategy, and we can't wait to show you firsthand.
When you partner with us for our digital marketing services, we can work with you to optimize your demand generation campaigns for all the strategies listed above and more. You'll even receive a dedicated account representative to keep you in the loop on everything we do for you.
To get started with us, just call 888-601-5359 or contact us online today!
WebFX Careers
Join our mission to provide industry-leading digital marketing services to businesses around the globe - all while building your personal knowledge and growing as an individual.