8 Ways to Assess Inbound Marketing
When we talk about inbound marketing, we're talking about helping your customers find you. Surprisingly, many companies may have no idea how consumers are looking for them because they don't practice inbound marketing. Other companies may have a general idea, but they don't track or analyze the results of inbound marketing to make sure.
An inbound marketing assessment can be enormously valuable because it allows you to gauge how effective your inbound marketing is and where you can make improvements. To get started with any inbound marketing assessment, you need to answer a couple questions.
If you'd like to speak with a specialist, you can reach us at 888-601-5359.
#1: Who is your target audience?
Determining your primary niche is essential to drawing traffic and customers. Generally speaking, the more specific you can be about the customers you want, the more likely you'll be to attract them and get them to convert.
For example, if you sell shoes, you don't want to attract people who are just looking for "shoes" since that's not descriptive or specific. But when you introduce "men's distance running shoes," now you have a niche that probably wants to make a purchase from you.
#2: What are you currently doing to bring customers to your website?
The answer to this question can sometimes be surprising if you think that you can just make a website and start bringing in business. In general, if you're just relying on your website's presence for inbound marketing, you're missing out on a lot of opportunities. If you practice search engine optimization (SEO), pay-per-click advertising (PPC), email marketing, and other avenues, you can start making your business work for you.
#3: Have you optimized your website?
This is where search engine optimization (SEO) comes into play. SEO is a great way to get big results for very little financial investment. It's also essential in today's Internet search world. Without SEO, it can be extremely difficult (if not impossible) for new prospects to make their way to your website, especially in such a competitive industry.
One of the most important things to keep in mind about SEO is that it's an ongoing process, no matter how much you advance it. If you don't have someone continually updating your website to stay current, attractive, and accessible, you're missing out on valuable leads that can help build your business — and they're going right to your competition! When you implement SEO into your website, you're making Google work for you by bringing you customers all day, every day.
#4: Are you using social media?
Social media marketing is essential for a business that wants to successfully use inbound marketing. When you're posting to social media, what you promote should be relevant to your industry, helpful to your readers, and generally informative.
Publishing and promoting good content like blog posts or articles that you write is a great way to show that you're an authority in your industry. It also gives people more opportunities to click to your website, and you can gain a following of potential customers who want to hear from you.
#5: Which pages on your website are attracting the most traffic?
When was the last time you looked at your Google Analytics data to see what pages performed the best? As part of your inbound marketing assessment, you need to see what pages are working well and which ones you can refine, so you're not missing out on valuable business loads. And after that, you can determine what makes your popular pages so popular and make more pages based on those.
#6: What keywords are bringing you traffic?
Similar to the last question, you can use Google Analytics to see what keywords people are using to find your website. If you see several keywords that bring in lots of visitors, then you can work on your website to bring in more of them. And if you see random keywords here and there, you can use them as a basis for your SEO, so you can get potential customers from other searches.
And if you haven't already, you can research keywords quickly and easily when you know how.
#7: Does your sales funnel have leaks?
Your sales funnel is the process of attracting visitors to your website and gradually converting them into paying customers. Every funnel typically starts with a lot of visitors at popular pages and narrows down to serious potential customers. The key to getting the most customers possible is identifying where visitors are dropping in the conversion process.
If most of your customers are leaving at the top of your funnel, you can refine your pages to better engage your readers. If they're leaving in the middle of the funnel, you can compare the worst- and best-performing pages to see how you can improve performance. And if they leave at the bottom of the funnel, you can improve your conversion process to include fewer requirements, clicks, and questions.
#8: Are you nurturing your inbound marketing leads?
Nurturing your leads is a process. Once you get a lead from a customer, you can't just lose contact with them, or you'll probably never hear from them again. That's why it's important for businesses to establish a lead nurturing process.
But, if you engage those leads via email, re-targeting ads, and other methods, you can make sure that they remember your business. And since they're already a lead, they probably want to hear more from you — it's up to you to supply the information they want.
93% of WebFX customers are extremely satisfied with their digital marketing results.
"Working with WebFX, everything is very organized and strategic. We're only a year into our partnership, and our expectations have definitely been met."
View More Client Testimonials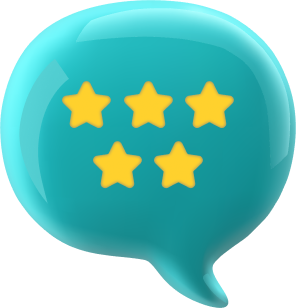 Trust your inbound marketing to WebFX
If you're too busy running your business to take the time and assess your inbound marketing, you can leave it to WebFX! Our team includes some of the most talented, experienced, and knowledgeable inbound marketers in the industry, and we'll assess your website to see what's doing well and what needs improvement. And after that, we'll make the improvements to get your business more customers!
Are you ready to make more money? Contact us today to start working on a specific plan for your business!