Account-Based Marketing Tactics
As organizations look for ways to generate more revenue, they often find that their best opportunities come from existing customers. This has led to account-based marketing, a strategic framework for marketing to the customers with the highest potential lifetime customer values.
When done properly, account-based marketing (ABM) tactics can not only generate more revenue from each marketing dollar, but also increase customer loyalty and retention.
Want to learn more ABM benefits? Watch the short video below.
Like other marketing strategies, account-based marketing requires the right combination of technology, research, creativity, and customization. The specifics may change from one account to the next, but the overarching process can be streamlined across all of your clients or customers.
Call 888-601-5359 to speak with a strategist about account-based marketing strategies from WebFX, or keep reading for a few tips you can use to improve your existing strategy.
Time to Level Up Your Sales
Our long list of services helps you grow every aspect of your business with marketing strategies that are proven to increase bottom-line metrics like revenue and conversions.
In the past 5 years, we've managed more than 12.9 MILLION transactions across our client base.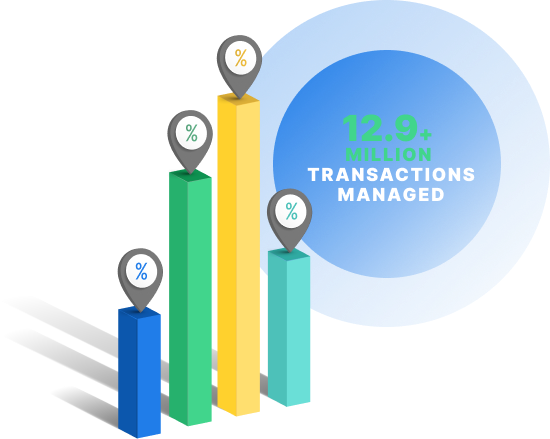 Identify key contacts
Some account-based marketing tactics will be targeted to departments within the account or the entire organization. However, some will be targeted to one key decision maker. If your strategy is going to succeed, you have to identify these key contacts and make a plan for reaching out to them.
Who might these contacts be? Depending on the size of the business, that may very well be the owner. But for larger companies, there will likely be other decision-makers responsible for the functions that are either directly or indirectly related to your products and services.
For example, an equipment manufacturer would do well by reaching out to the people responsible for operations, procurement and facilities management at the companies they serve—but probably not the company presidents.
Target content to each account
One of the ways to boost your revenue is to be a solutions provider as well as a product vendor. Content will help you achieve that. However, you have to be specific with account-based marketing content. It isn't just about what you can do for companies like theirs—it's about what you can do for them.
Instead of using abstract examples, talk about an issue the account is facing right now. Use names of campaigns and products, if possible. Talk about your services in the context of their business practices.
Make it so targeted that readers don't even have to question whether or not your solution would help their company—because your solution was tailor-made for their company.
Host account-specific events
In the course of your research, you may come across a webinar, conference or other event that addresses the very concerns your account's team is facing. In all likelihood, this event will be targeted to a specific market segment represented by people from multiple organizations.
If you can produce a similar event targeted to your account's teams, you'll build their trust in you—along with their revenue potential.
Build an agenda based on the issues your business is trying to address. Include the people who are in contact with the account, including sales, marketing, IT and other functions.
Then, make the session interactive so you can learn as much about the account as the attendees do about the topic. End the event with a follow-up plan to initiate the next round of communications.
Bundle solutions
Your products and services can attract tens of thousands of customers. However, no two customers will want or need the exact same combination. Bundle your offerings into customized packages for each account, and make it easy for each one to get exactly what they need.
First, take a look at what the customer has purchased before. Start with products you've pitched in the past, or those they've asked about but never got around to buying.
Build a solution based on their budget and scale, and then add a few extras that they may not have considered yet. If it would work well with their existing plan, they may be willing to give it a chance.
Develop a communication plan
You'll have many, many interactions with the accounts you manage, but the frequency of interaction doesn't diminish the need to plan them. As you craft your marketing strategy, determine how each conversation with your point of contact will help further your goals.
Don't place the responsibility on one person or team. Mix it up so different teams are talking with different contacts, and time the communications to their needs. For example, have the sales rep reach out when you know the account is budgeting for next year.
The higher the interest, the better your chances of generating a sale.
Use personalization on your website
Personalization is an important part of marketing. This is especially true when you're talking about account-based marketing.
You want to make your accounts feel appreciated and engaged, but that can be difficult if you have a lot. Your website, for instance, is the central hub of your online marketing strategy. So if the content doesn't feel relevant to one of your accounts, they may think they aren't your primary concern.
That's where personalized website content becomes useful. By providing visitors a unique experience based on their previous interactions with your site, you can be sure that each one can easily find what they're looking for.
The degree to which you personalize will depend on your resources and the depth of engagement. The most common example is personalized landing pages, but you could also take a more complex approach with different homepages based on company data like industry or location.
Keep tabs on how account members interact with the site. These analytics will help you optimize the site for even better engagement—and, eventually, a higher revenue per transaction.
An account-based marketing approach can result in more marketing revenue out of fewer marketing dollars—as long as you've chosen the right marketing tactics to implement. The strategies listed above will help you get off to a good start.
93% of WebFX customers are extremely satisfied with their digital marketing results.
"Working with WebFX, everything is very organized and strategic. We're only a year into our partnership, and our expectations have definitely been met."
View More Client Testimonials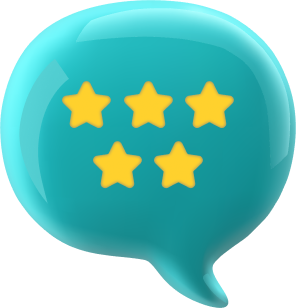 Want to improve your account-based marketing strategy?
If you're ready to use account-based marketing to help your clients more effectively and grow your company's revenue, WebFX can help. We have years of experience creating successful revenue marketing strategies for businesses in a variety of industries, and we can do the same for you.
Contact us today to speak with a strategist!
Earn a 20% greater ROI with WebFX