Chiropractic is one of the most competitive medical fields today. There are thousands of practices serving millions of people throughout the world, and it's no surprise some of that intense competition is now on social media, too.
Although you may already use a variety of strategies to help people find out about your practice, you might be missing a big one: Facebook advertisements.
Facebook ads for chiropractors can help build the leads and attract clients to your practice. That means you can serve more people who need your services, increase your revenue, and grow your practice.
And all of it starts with understanding Facebook ads.
If you're interested in learning how WebFX can help you reach more patients with Facebook, call 888-601-5359 to speak with a strategist, or keep reading for a few tips to help you get started.
Not happy with your social media engagement?
We've got just the blog post for you.
Read the Blog Post & Watch the Video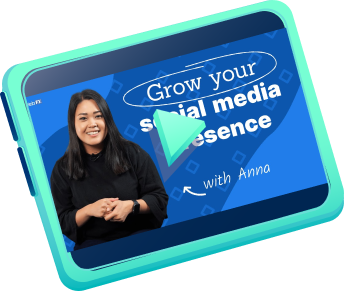 Understanding Facebook and Facebook ads
Before you can take advantage of Facebook ads, you need to understand how Facebook works and what it offers.
First, Facebook is a place for people to socialize. Unlike Google, it's not a search engine, and people don't go there actively seeking businesses that could help them. Instead, they go to Facebook for pleasure. To get results from Facebook ads, you have to orient your ads to the people who see them and what those people do.
Secondly, people on Facebook are not necessarily looking to buy anything immediately. That means the people you attract from Facebook may take longer to move through your sales funnel than customers you get from Google. Still, if Facebook's demographics data indicate that they could use your services, they could see your ad, research more, and eventually convert.
Finally, most people are not going to do anything with your Facebook ads unless you tell them exactly what to do. That involves clearly stating a call to action (CTA). Never place a Facebook ad online without designating your objectives. You can't assume that someone is going to intuitively know that you want them to make an appointment.
Now that you have a better understanding of what Facebook is all about, let's look at the best practices for creating Facebook ads for chiropractors.

Hear What It's Like to Work With WebFX!

"WebFX has completely transformed my practice. With their support, I have expanded my practice significantly and grown exponentially. I could not have expanded to this degree, nor this quickly had it not been for the incredible efforts provided by WebFX and my team."
Healthcare
Facebook advertising tips for chiropractors
Below are some of the most useful practices for chiropractors who use Facebook ads.
Whether you are new to this type of advertising or you have been trying Facebook ads for your chiropractic firm for years, you can help your practice grow with these ideas.
You don't need a Facebook page to create an ad
Facebook pages are encouraged for advertisers, but you don't need to have one. It's helpful to have one, but you can take out any ad you'd like without maintaining a presence on Facebook. You can still build brand awareness, attract new leads, and encourage new clients to check you out without ever creating a page.
You can change your Facebook ad campaign whenever you want
This includes changing the bid rates, the times you want to bid, end dates, and almost anything else you could want. That gives you maximum control over your ad, so you can get great results.
People like Facebook ads with images
It doesn't matter if you have to buy an image, take a new one, or use an image that you already own. Images just improve the number of people who click on your ad.
Think about a compelling image that goes along well with the text of your advertisement, represents your services, and gives someone an idea about your business. When you have a good image to go with your ad, you can say much more than your text anyway.
Less is more when it comes to text
Facebook ads thrive on minimal text. Write concisely, and use common words that people will quickly understand. Simple verbs like "get," "discover," or "find" work great.
Even if you're not using a complete sentence, a quick, actionable fragment can still tell your readers everything they need to know to become a paying client. Write a few different phrases, test them out, and see which get the best results on Facebook.
Target your potential clients
Whether you want to attract people from a certain age group or location, you can do it on Facebook. And Facebook offers more demographic options than just those two. Take some time to look through them all to see which would help your business the most.
It may take a while, but once you find the demographics that work for your needs, your Facebook ad campaigns will show better returns.
74% of people use social media when making a purchasing decision.
Make their decision easy with a stellar social media presence. See how your brand can level up by requesting a no-obligation proposal today.
One of our experts will be in touch within 24 hours!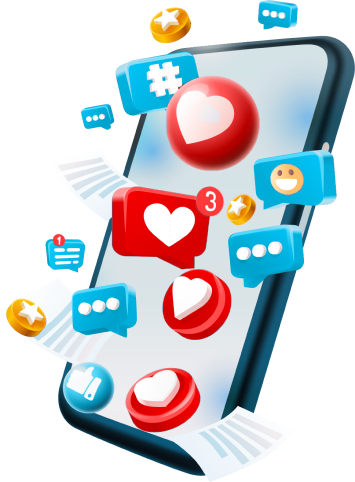 WebFX will help you advertise on Facebook
WebFX has a full team of Facebook advertisers who work with the social network every day. Our team has years of experience in getting the best results for our clients, including medical practices throughout the world. If you want your chiropractic practice to get more clients and steadily grow, Facebook ads can help — and so can we!
Contact us today to create a unique Facebook advertising plan specifically for your chiropractic practice!