SEO is one of the best strategies for helping you boost your law firm's website in Google's search results and reach more clients looking for legal services.
Did you know that 89% of marketers say search engine optimization (SEO) is successful?
On this page, we'll share five tips on how to do SEO for lawyers so you can start driving more interested clients to your firm's site.
Curious about where your SEO current stands? Use our free SEO checker to get insight into your current SEO efforts and how you can improve!
See how we can help you GROW YOUR BUSINESS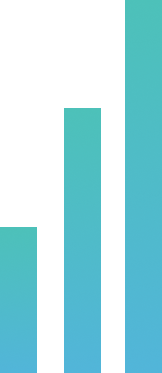 1. Choose relevant keywords for your site content
If you want to get started with legal SEO, the first step is to find relevant keywords for your website. Google uses keywords to determine where your site should appear in search results. You want to choose keywords related to your law firm so you can appear in relevant search results.
To find relevant keywords, start by conducting keyword research. You can use a keyword research tool, like KeywordsFX, to help you find related terms for your site.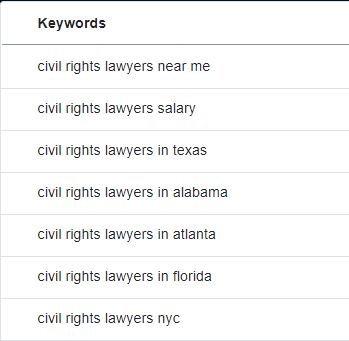 When you conduct keyword research, focus on long-tail keywords. These are keywords that contain three or more words, like "personal injury lawyer in Santa Monica." Long-tail keywords are more specific, so you can feel confident that you're driving traffic that's interested in your services.
So, for example, if someone searches a keyword like "personal injury," it's challenging to know the search intent behind that keyword. On the other hand, if someone searches "personal injury lawyer in Santa Monica," the search intent is more evident, and you know what they're trying to find.
Once you find the right keywords, you'll want to integrate them into your site. Integrate them into places like your:
Integrating your keyword throughout your page will help you rank for that keyword. However, as you insert your keywords, be sure you don't overuse them. Overusing keywords leads to keyword stuffing, which negatively impacts your ranking.
2. Make sure your site is mobile-friendly to appease all visitors
If you want to rank in search results, you need to have a mobile-friendly website. Since Google now takes your mobile site into account with their mobile-first indexing algorithm, you need to ensure that your site is mobile-friendly for search engines.
Without a mobile-friendly site, users will have a poor experience on your site and bounce back to the search results to look at a competitors site instead.
So, how can you create a mobile-friendly site?
The best way to create a mobile-friendly site is to integrate responsive design. Responsive design enables your site to adapt to whatever device a user uses. Whether it's a mobile phone or tablet, your website adjusts to that device to deliver the best experience.
A mobile-friendly site will enable you to deliver a better user experience that keeps visitors engaged on your site for longer. As a result, you'll increase dwell time on your website, which sends a positive signal to Google that your site is relevant to the search results.
3. Speed up your site to deliver information faster
Just like traffic on your morning commute can leave you feeling annoyed or irritated, a site that doesn't load quickly leaves your audience frustrated, too.
You do, however, have control over your website's traffic jam. Your firm can improve your site's load time to help visitors get information faster and keep traffic flowing.
To see your site's current load time, plug it into Google PageSpeed Insights. This free tool will provide you with a lot of valuable insight into your site's current load time and show you where you can improve your website to speed it up.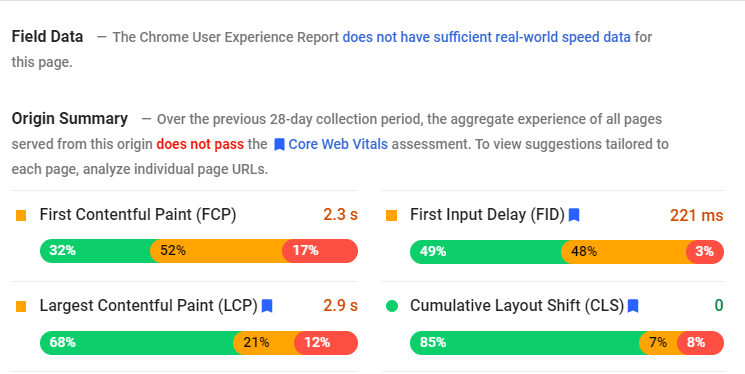 If you aren't experienced with optimizing the backend of your site, you can rely on page speed services from a digital marketing company.
4. Create content that interests and engages your audience
One of the most critical components of SEO for lawyers is content creation. Content helps you drive traffic to your site — and if it's top-notch content, it'll help you keep users there, too.
When you create content, you should aim to share knowledge with your audience — but not just any knowledge — knowledge that your audience wants. When you provide information that you know your target audience is searching for, you create an opportunity for them to become exposed to your law firm and learn more about you.
Content comes in numerous formats, including:
Blogs
Videos
Infographics
Guides
Ebooks
And more
When you create content, you want to focus on industry-related topics. Focusing on topics related to your industry will ensure that you drive the right people to your law firm's site.
Additionally, you want to make sure your content, if written, is written for humans instead of search engines. Many people make the mistake of writing their blog posts for search engines in hopes of earning a better ranking. Taking this approach yields the opposite outcome.
Search engines want to deliver the sites with the best user experience, so focusing on creating content that caters specifically to your audience is crucial for improving your SEO ranking. If your audience enjoys your content and spends more time reading it, search engines will see that behavior and recognize it as a positive signal.
By creating content, you'll establish yourself as an authority in your field and keep leads coming to your law firm's website.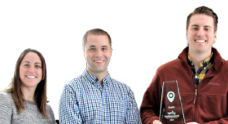 5. Build up your backlink profile to increase site authority
Backlinks play a critical role in SEO lawyer marketing. These are links to your site from other authority sites. Backlinks, when earned correctly, can improve your site's trust and authority.
When an industry authority links to your site, it sends a positive signal to search engines that your information is trustworthy. As a result, you can rank higher in search results, which will increase traffic on your site.
So, how do you earn backlinks?
The best way to earn backlinks is through content creation. If you have valuable information to share with your audience and industry authorities, it can create great opportunities for you to earn links.
Overall, you want to focus on creating high-quality, linkable content that's informative to your audience. Once you have great content, you can share it on different channels, like social media and through emails, to help it gain exposure.
You can also reach out to industry authorities directly and ask them to check out your content. To take it to the next level, let them know how it's relevant to a specific page on their site. Or, if someone has a broken link on their page, and you have an article that could replace it, you could make them aware of the broken link and offer your article to replace it.
By building up your backlinks, you'll improve your site's trust and authority, which will ultimately increase your law firm's ranking in search.
Attract more leads through the web
When you partner with WebFX, we'll help you use the web to attract more potential clients to your law firm.
Speak with a strategist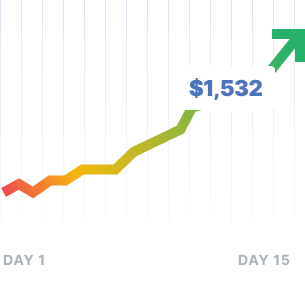 Get started with attorney SEO today
SEO for lawyers is critical if you want to drive more valuable traffic to your firm's site. By following the SEO best practices we've laid out above, you'll put your firm on the fast track to attracting more clients and growing your firm.
If you aren't sure how to get started with legal SEO, WebFX is here to help. We have a team of over 250 marketing experts that are here to help you launch your campaign and drive results.
In the past five years, we've driven over $2.4 billion in sales and over 6.3 million leads for our clients — you can count on us to drive results for you too.
Ready to launch your SEO campaign? Contact us online or call us today at 888-601-5359 to speak with a strategist about our SEO services!