Nonprofit organizations that want to be noticed online often have a long, tough road ahead of them. Although they represent good causes that deserve attention, their limited funds and often reduced manpower prevent them from investing in traditional marketing methods and services.
How can a nonprofit get enough attention online to collect valuable donations and recruit more people for their cause? Inbound marketing is the solution. These methods are lower cost, have a greater impact than paid advertising, and allow organizations to connect with potential sponsors on a much deeper level.
Let's explore how inbound marketing for nonprofits works, and how it can benefit your not-for-profit business or charitable organization. Keep reading if you want to learn more, and give us a call at 888-601-5359 to start leveraging inbound marketing services!
Our digital marketing campaigns impact the metrics that improve your bottom line.
See More Results

WebFX has driven the following results for clients:

$3 billion
In client revenue

7.8 million
Leads for our clients

5.2 million
Client phone calls
What is inbound marketing for nonprofit organizations?
Inbound marketing refers to marketing strategies with which brands gain the attention of potential customers (or donators, in this case) through unpaid promotion or content marketing. Some common inbound marketing methods include SEO, social media, blogging, and producing content like ebooks and whitepapers.
This is in contrast to outbound marketing, which relies on paid methods to "buy" the attention of potential leads. Outbound marketing includes paid advertising, press releases, and the use of a dedicated sales or outreach team. Outbound marketing methods are sometimes called "intrusive" due to the fact that their presence often interrupts what might otherwise be a normal shopping, browsing, or reading experience.
Many inbound marketing methods have the goal of drawing potential leads to a business in a more natural way. The sales process often involves three steps: making the lead aware of the business, converting them into an interested buyer or client, and closing the deal.

Hear What It's Like to Work With WebFX!

"We are so grateful for the way WebFX has helped take us to the next level with SEO and content. We are excited to see the greater impact we can make as a non-profit thanks to the changes we have begun to make."
Non-profit
Why not use outbound marketing?
As previously mentioned, outbound marketing may be seen as intrusive, especially by more savvy consumers who know when they are the target of an advertising campaign. Also, outbound marketing can quickly become expensive, and it's sometimes very difficult to track the ROI (return on investment) of an outbound campaign.
One study showed that leads gained from an outbound marketing campaign typically cost 60% more than leads obtained via inbound marketing. For nonprofits, this is crucial information. Although there are certainly cases where a paid ad may be more effective, organizations without a large marketing budget should feel confident in focusing their efforts on inbound methods, knowing that they can obtain the leads and donations they need without investing a fortune.
Good agencies have more than 50 testimonials.
Great agencies have more than 100 testimonials.
WebFX has over 1000+ glowing client testimonials.
See What Makes Us Stand out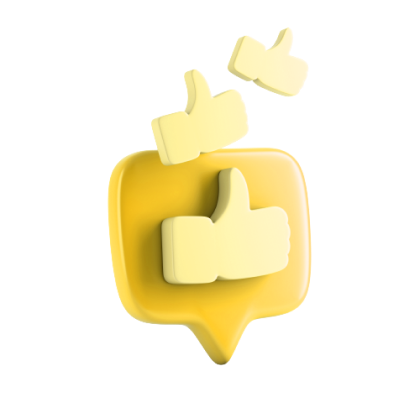 6 best inbound marketing strategies for nonprofits
Let's explore some inbound marketing methods for nonprofits that can be done inexpensively and with great results.
1. Optimizing for SEO
New nonprofits who have a similarly new website should brush up on the process of SEO (search engine optimization) before kicking off any advertising campaigns. SEO is a term used to refer to a group of tactics and tasks that are performed with the end goal of making a website more visible in search engine results. Or, to put it more simply, SEO makes your site easier to be found.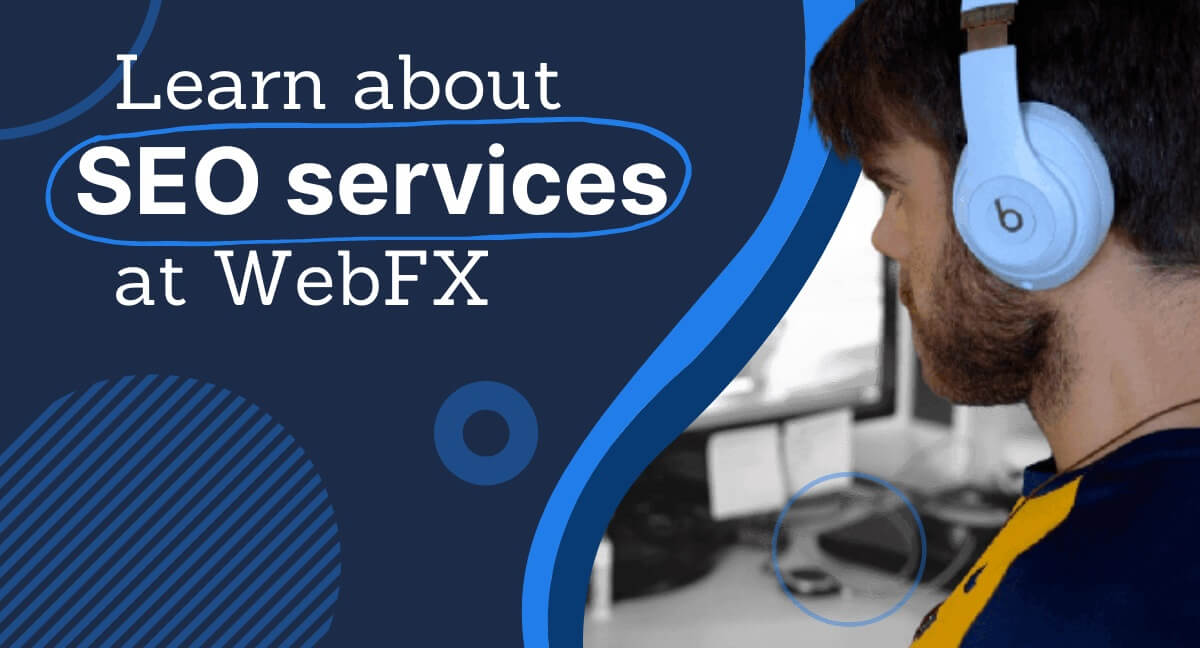 Optimizing your website is an ongoing task, but if a nonprofit's site is properly optimized from the beginning, that may give them an advantage. The better your website "looks" to a search engine, the more likely it is that it will rank highly for the terms and phrases relevant to your nonprofit. Since it can be time-consuming to go back and fix errors or change content after a site has already been launch, it's in your best interest to have some SEO work done on your site before it goes live.
Here are some steps that nonprofits can take to properly optimize their websites for search:
Think about or research all the keywords or phrases associated with your nonprofit. What would you type into a search engine to find your organization? Ensure that all the words and terms you come up with are included in the written copy on your homepage and other important pages.
Make sure that every page on your website has a title, keyword-rich content, and links to other relevant pages. Search engines can't "read" images, so written text is absolutely necessary.
Include a meta description on your pages. Although this won't help with your ranking, a short description of what your page is about will give users a better idea of why they should click on it.
Avoid adding any bulky interactive elements or large images that could slow down your site or pages. The faster a page loads, the higher search engines will want to rank it.
Make sure that every page on your website has a link to it from at least one other page. Search engines follow links to index pages, and without them, they may never know they exist!
2. Building links
Link building is a very important part of SEO, so much so that it deserves its own section in our guide. Link building refers to the action of manually establishing links to your nonprofit website instead of earning them through more natural actions (like news stories).
The process of building links to a nonprofit website is necessary because of the amount of competition on the internet. Although a majority of your ranking in search engines depends on the content on your site, and how well you have taken SEO action on it, links also count. The more high quality links that are pointed at your website, the more trustworthy and authoritative it will seem.
There are many methods of link building out there, and they can range from simply asking relevant websites for a link to guest posting on blogs in your industry to creating an infographic or other piece of content that gets reposted (with a link to your site, of course). Gaining links is very important for SEO. However, don't buy links, or ask for links from spammy sites – this can actually hurt your ranking instead of helping it. Quality is far more important than quantity in this case.
3. Establishing a presence on social media
Social media is a very easy way for nonprofit organizations to establish an online presence, draw in fans, and encourage long-lasting relationships. By creating a page on networks like Facebook, Twitter, LinkedIn, and Pinterest, you increase the likelihood of not only being found, but of interacting with those who may be interested in your cause.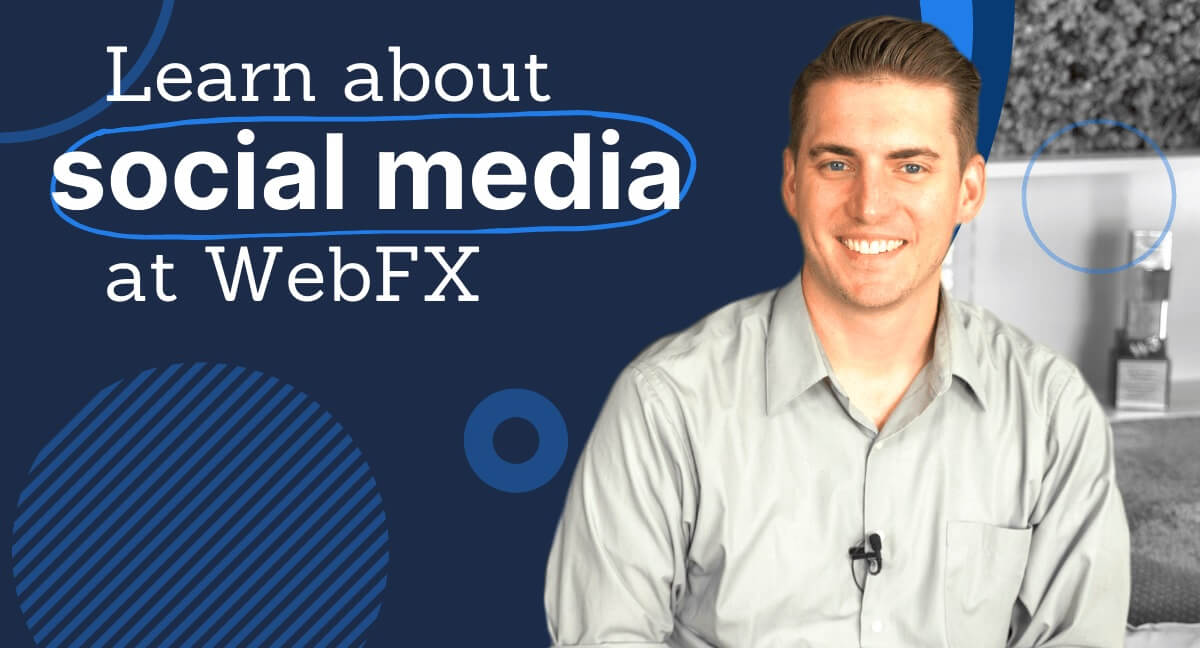 Signing up for social media is free, and managing your social media channels may only take a few minutes each day. Nonprofits should try to create a content calendar that loosely dictates what will be posted, where it will go, and when it will be published. Once you've made your posts, remember to check up on them regularly, and moderate your pages, so that you can respond to comments and answer questions.
Try to avoid talking about yourself all the time, but instead post content related to your niche or cause that will be seen as interesting by a wider group of people. For example, if your charity accepts clothing donations for children, you could post a link to a blog post about properly washing children's clothes, pin something on Pinterest that relates to modifying hand-me-downs to fit smaller children, or hold a discussion about minor sewing repairs.
The most important thing to remember is that social media exists for the purpose of starting conversations. Facebook and Twitter are not methods by which you should be broadcasting "donate to us" messages every day. They are valuable ways with which you can communicate and establish a relationship with your audience.
4. Starting a company blog
A blog is one of the easiest ways to connect with people. Content is extremely important for nonprofits looking to connect with potential sources of donations, and blogging is a fast and extremely inexpensive way to do that.
You can create a blog for free on sites like WordPress.com or Blogger.com, or you can install blogging software on your own server. Once you have created your blog, you can choose a theme, personalize it with different colors or header images, and add content. Finally, make sure there is a link to your new blog in the header (or somewhere else very noticeable) of your website. This will help visitors find it and encourage them to read a few posts.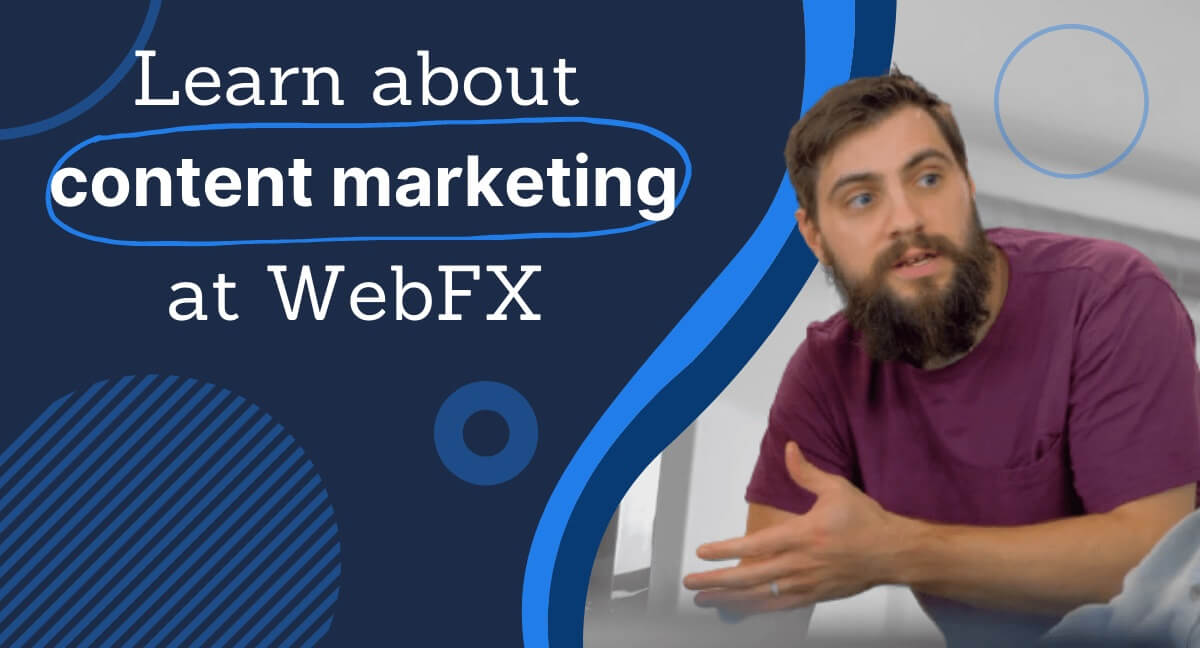 Much like the strategy we recommended for social media, nonprofit blogs should aim to be relevant to their audience without simply talking about their own causes constantly. Although it's important to be "on point" with your blogging, potential sources of donations won't like having "donate to us" messages shoved down their throats.
Blogs allow nonprofit organizations to do some amazing work. They allow opportunities to talk about current events in real-time, to post photos and other multimedia, and to create emotional reactions in those learning about the brand for the first time. It can also be used to showcase work that your charity has done, or post public messages thanking donors or showing results of a recent campaign.
When you start blogging, try to create an internal content schedule that is regularly updated to show what will be posted, by who, and when. Stick to this schedule the best that you can. Aim to make a new blog post at least once a week, or more often if you can manage it.
5. Nurturing leads with email marketing
Emails are another way to get in touch with potential sources of donations. However, email marketing messages are usually sent and received a little further on in the sales funnel. Since emails are opt-in – meaning, someone has to actually sign up before they will appear on your list and be able to receive messages from you – it's safe to say that someone who wants to receive your emails is either very interested in your cause or has donated before.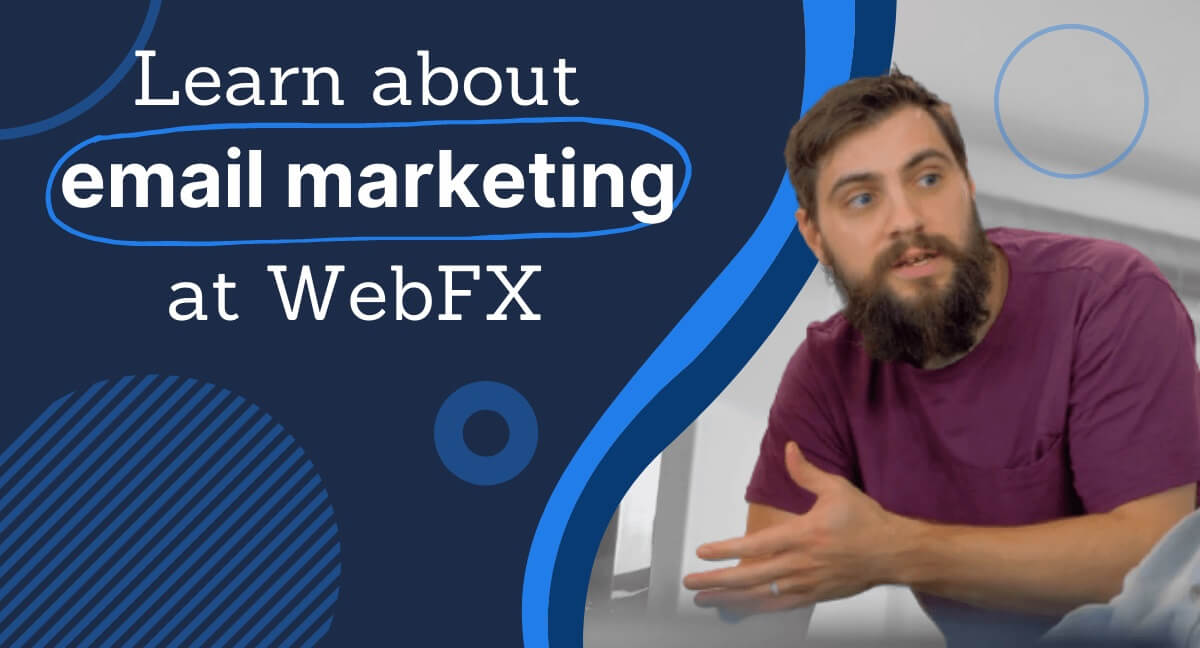 Setting up the "right" email marketing program can be a different process for every charity and nonprofit group. Some companies may find that a short, succinct "please donate to our cause" message sent once per month is enough, and may be very effective. Others may find that a weekly newsletter focused on industry news and events is better.
Experimenting is key for brands who want to get into email as a form of inbound marketing. Try what feels right, and keep a close eye on unsubscribe rates. If you receive a response from an email you've sent, be sure you reply to it. Above all else, do what you can to avoid spamming or overwhelming your subscribers. You'll need to keep their attention, but not drive them away, if you want to get those valuable contributions.
6. Showing, not telling, with video
One final recommendation for nonprofit organizations is to make use of video. Videos, even very short ones, can be extremely powerful tools for motivating people to take action and contribute to your cause. It's easy to read a block of text about suffering children and walk away, but it's harder to actually see a video about that topic and not want to do something to help the cause.
Although your videos should be professional – not shaky and shot with a cell phone – they do not have to be world-class productions. Anyone with a steady hand and a video camera or high megapixel camera can take a video, perform some quick edits, and upload it to YouTube or Vimeo. As long as your videos have some kind of compelling story or message, they will be well-received.
You can use videos to tell many stories, and incite many kinds of emotions and reactions. Think about some commercials you've seen for charities. How did they make you feel, and what kind of imagery contributed to those feelings? Try to reproduce those same kinds of feelings in your videos. If your charity builds houses for the homeless, shoot video of the build in progress, and be sure to show the end result of your hard work. Creating an emotional reaction will make donations more likely.
Hot tip: do what you can to keep the length of your videos short. Although longer videos may be necessary for large projects, many website visitors do not have long attention spans. So when in doubt, keep things short.
Drive donations with inbound marketing for nonprofits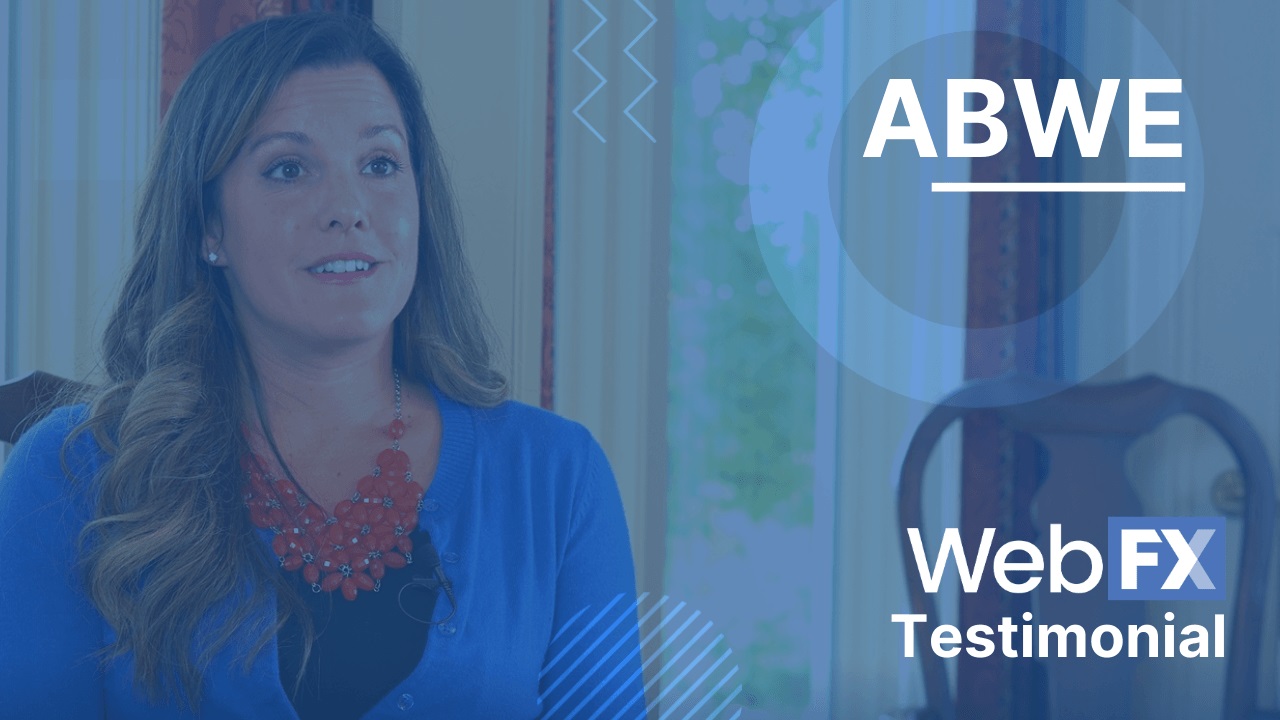 As a leading internet marketing company, WebFX knows about the struggle that nonprofits go through. We know your funds and time are limited. You need to focus on your cause, and on making a difference – not on SEO or website maintenance.
We can help you create a great website at a great price. If you need help building a website for your nonprofit, reach out to us. We've been ranked the #1 SEO agency, and we're dedicated to your success. Contact an expert today to learn how WebFX can get your nonprofit found online and generating donations with an inbound marketing program.
Earn a 20% greater ROI with WebFX