Social Media Best Practices for B2B Companies
Are you thinking about starting a social media program for your B2B organization? Or are you already posting on social media, but aren't certain that your efforts are following best practices?
Whether you're new to social media or simply looking for advice to improve your existing campaigns, we can help. As a leader in social media strategies, we've put together this page to give you some best practices for B2B social media pages and campaigns. After reading, it's our hope that you'll have learned a few tips you can apply to your B2B marketing strategies.
Let's start by answering a common question: why B2B companies should use social media in the first place, and how they can benefit from it.
If you'd rather speak directly with a specialist, you can reach us at 888-601-5359.
WebFX specializes in B2B client success.
Wheeler Machinery Co., saw 82% higher average time on site after partnering with WebFX for SEO, CRO, web design and development, and website content services.
See Case Study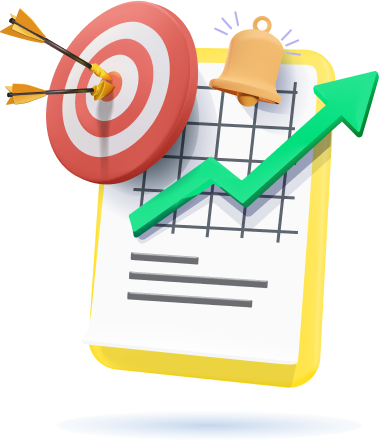 Why do B2B organizations need social media?
It's a common assumption that social media is only effective for individuals and B2C organizations like ecommerce websites and retail stores. However, nothing could be further from the truth.
93% of B2B marketers use social media marketing, and 54% of B2B marketers said they have gained leads from social media. In addition, the average B2B company uses 6 different social media networks to advertise their business.
Social media has become a way for those researching B2B organizations to learn more about them, their level of service, and their reputation. It's for this reason that creating and maintaining a presence on social media can be incredibly beneficial to you. It also gives you another opportunity to reach and engage with potential leads, guiding them through the sales funnel and making them more likely to do business with your company.
If you are avoiding social media, you may be losing out on valuable leads and potentially hurting your company's image. This is why you should work to identify the social media networks that work best for your B2B company and create a strong presence on them.
B2B social media best practices
Ready to start your social media plan, but aren't sure how to handle it? These best practices for B2B companies using social media should help set you straight.
Here are some valuable tips, ideas, and guidelines that we hope will help you as you work to engage with your company's followers and attract new leads.
1. Go where your audience is
The first thing to keep in mind with social media is that you don't need to dive in headfirst. Instead of setting up pages and profiles on every social media network under the sun, you can start small by setting up camp where you know your customers and leads are.
By starting your social media campaigns on the networks where your leads already are, you'll have a better shot of reaching them. Also, if you start small, you'll be able to better devote your attention to 1-2 networks instead of 5-6, and potentially grow your presence over time as the need for additional networks surfaces. This will keep you from being spread too thin, especially while you're still trying to plan your content, find the best times to post, and so on.
So how do you find out where your audience is? There are a few ways:
Do a search for your company, product, or service name on a few social networks. Where are you being talked about the most?
Look at emails or business cards from recent leads or contacts. Where are they present?
Ask your customers directly: "Which social media channels do you use the most often?"
Refer to your personas, if you have them. Which networks do they use?
2. Find the best times to post
Timing is everything, and it's no different when it comes to social media networking. Every audience is unique, and you'll find as time goes on that your followers may be more receptive to content posted at certain times.
As an example, we've found that our own Twitter followers are most likely to engage with our content around lunchtime or very late in the day, after work. This is likely because they are too busy to check Twitter except for these times. Because of this, we try to post the most valuable content or updates around these times.
If you're just getting started on social media, post at different times at first—on both different days of the week and on times of the day. You can use the built-in analytics on Facebook, Twitter, and other networks to find out when your updates have the highest engagement (clicks, views, comments, and so on). After learning this, aim to post your updates during these times, so you can reach the highest number of followers possible.
3. Find a creative angle
Many B2B companies sell products or services that may be confusing or difficult to explain to someone unfamiliar with your industry. This means that you have to find creative ways to tell your story and humanize your business.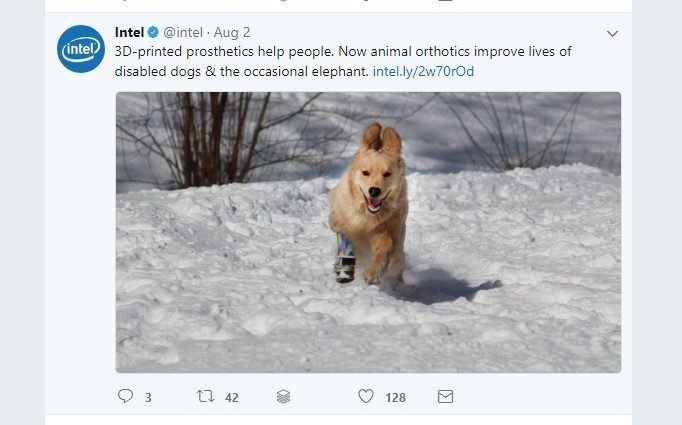 Use social media to highlight what makes your company unique. In addition, you can find ways to make your story interesting and get decision makers excited about your offerings.
You can also feature real people and use testimonials to breathe life into your business and add a more personal element.
4. Post photos and videos
Research shows that posting photos and videos on social media sites leads to higher content engagement. This means that more people will click, view, and share posts with photos and videos. And when people share your content, it will expand your brand's reach online.
Videos and photos also give you the opportunity to showcase your company culture. In addition, videos allow you to explain and demonstrate key features of the products and services you provide. This can help to provide B2B decision makers with the information they need to purchase your offerings.
5. Share relevant content created by others
What, exactly, should you be doing on social media? The answer isn't "talking about yourself."
Many B2B companies follow a "rule of thirds" or a "25% ratio"—that is, they only post their own content, or talk about something they are doing, a third of the time or in 25% of their total updates. The actual ratio you follow is up to you, but it's absolutely a best practice to share relevant content—that is, not yours—a majority of the time.
Link to blog posts, articles, videos, guides, or tutorials related to your industry, and add your own commentary. This will strengthen the relationship you have with your followers. Sharing relevant content shows them that you care about their success, and aren't on social media simply to promote yourself.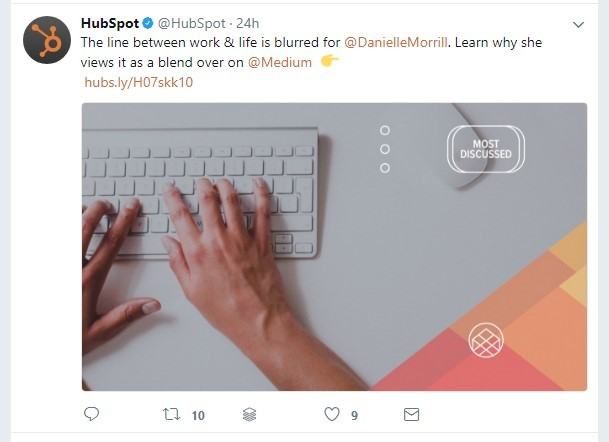 Can you still share your own content, or company updates? Absolutely! However, if you only talk about yourself, you may be seen as selfish, boring, or not worth working with. Try to mix up the ratio so that you aren't sharing only your content.
6. Be present and engaged
Social media enables open communication between current customers, leads, and your business. However, you should be prepared to devote an appropriate amount of time and attention to your social media pages. Don't post to Twitter or Facebook and never check for responses, or ignore the comments that are posted—if you forget about your pages, you're effectively forgetting about your followers.
A lack of engagement sends the message that you don't care about your customers or potential leads, and can send the wrong signals to businesses thinking about working with you. You should be prepared to check your pages for activity daily, to respond to any comments or questions, and to engage with anyone who has taken the time to engage with you.
Consider this: a lack of attention paid to your followers on social media could indicate to potential leads that you may not pay attention to them, either. Send the right message by being attentive and willing to engage with anyone who seeks you out.
Other B2B social media best practices
What other best practices are there for B2B companies using social media? Something else to keep in mind is that you should regularly evaluate the activity on your pages, and be prepared to analyze yourself on a weekly or monthly basis. If you aren't measuring your efforts, you'll never know if you're successful or not.
Also, don't force yourself to stay on a social media network if it's not working. If Instagram simply isn't gaining you engagement or any leads, you can quietly close your profile. However, you shouldn't close your pages if you don't see immediate results, either. A few weeks or even months isn't enough time to see real results. Try to invest six months to a year in any marketing method before making the decision to cancel it.
Good agencies have more than 50 testimonials.
Great agencies have more than 100 testimonials.
WebFX has over 1000+ glowing client testimonials.
See What Makes Us Stand out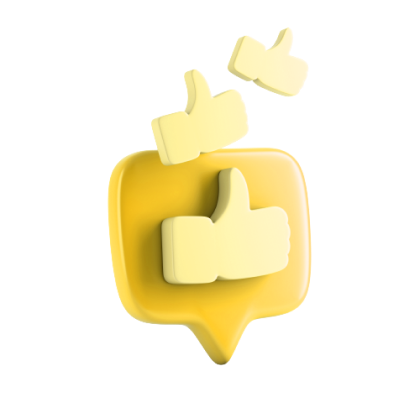 Need help with your social media?
If you're a B2B organization looking to start posting on social media, but aren't sure how to get started, WebFX can help! Our expert social media team has guided many B2B companies to social success online, and is ready and willing to help you set up, optimize, and engage with your profiles on the networks best for your business. Feel free to contact us at any time to learn why we're one of the best B2B digital marketing agencies in the world. Give us a call at 888-601-5359 or contact us online today!