You're probably here because you've seen the value of YouTube for other businesses and want to capitalize on it for your own marketing strategy.
Just in case you aren't convinced of the value a YouTube strategy has for your company, we compiled some statistics you definitely want to check out. If you want to skip ahead to the actual tips on YouTube marketing for beginners, click here.
But back to the benefits and statistics for those of you who still need a little nudge. YouTube is an incredibly valuable asset to your video marketing strategy.
In terms of its reach, YouTube is available in over 100 countries and boasts over 2 billion logged-in users every month.
It serves as one of the largest search engines in the world (behind Google, of course), meaning people come to YouTube when they need answers to a question or tips on how to learn something new.
In fact, Pew Research Center reports that over 85% of U.S. adults think YouTube is important for learning new things.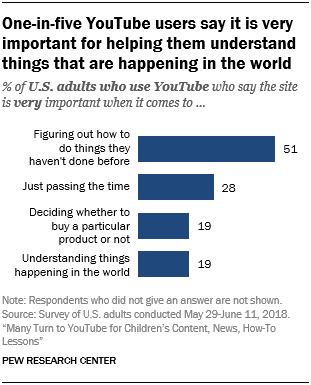 In this same study, over 50% of U.S. adults said YouTube helps with making purchase decisions.
The TL;DR (too long, didn't read) version of the above YouTube video marketing statistics is that YouTube is a massive digital platform with the ability to influence people's purchase decisions on a large scale.
So how do you get started growing your business on YouTube?
Continue reading to learn how to do YouTube marketing!
74% of people use social media when making a purchasing decision.
Make their decision easy with a stellar social media presence. See how your brand can level up by requesting a no-obligation proposal today.
One of our experts will be in touch within 24 hours!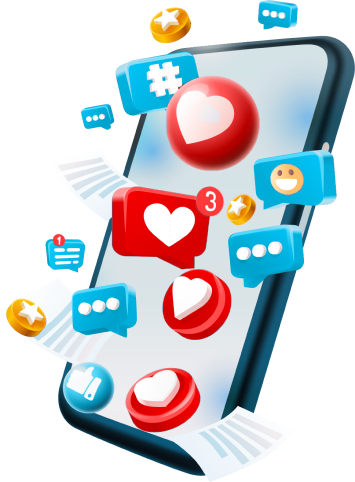 How to create a YouTube marketing strategy
You should consider doing three overarching tasks when you put together a YouTube strategy:
Each task is critical to designing a strategy that works for both your business and your audience, so you should not skip them.
1. Set specific goals
Your YouTube strategy goals serve as the guide for everything you do. You can set goals specific to YouTube, such as growing your subscribers or hitting a certain watch time, but you can also set larger business goals, such as increasing traffic to your website or boosting conversions.
If one of your goals is to get people to buy more products, then you should create product videos and include a call to action encouraging people to check out your product pages. You can even offer a special coupon code to YouTube viewers. Some types of videos businesses create for their YouTube strategies include:
Product or service demo videos

Educational

explainer videos

on topics related to the business

Tutorial or how-to videos

Customer or employee testimonials
Your goals will play a part in the types of videos you create and the content of each video.
2. Research who to target with your videos
Targeting the wrong people with your videos can lead to very few views or poor engagement.
Not to mention, it feels awful. If you already know your audience, make sure you keep them in mind when planning your YouTube marketing strategy. If you don't already know who you should target, identify:
Who buys your products or invests in your services

Who interacts with your other

digital marketing content

Who engages with your competitors online
Let's say your business offers cooking classes to people who consider themselves beginners in the kitchen. The last thing you want to do in your YouTube videos is use a bunch of complicated terms and techniques. That will scare people away. Create content for the people who will enjoy it most.
3. Outline your brand identity
We've said it before, and we'll say it again. Your brand needs to be consistent across all of the digital platforms you use.
You don't want to have a fun and playful website and then come across as serious and stern on social media. Elements of your brand that you need to nail down are:
Colors

Fonts

Language

Tone
These elements will influence your video script, channel branding, video graphics, and so much more. When you have the basics of your YouTube video marketing prepared, you can move on to actually creating and managing your channel.
How to start managing your YouTube channel
Obviously, you can't manage a YouTube channel without having a YouTube channel. You can read the outlined steps for launching a channel in our YouTube marketing blog post. When you have your channel creation squared away, you can have some fun with customization.
Create custom brand assets
You may notice that every channel (or most good channels) have a logo and a banner design. These designs typically align with the business's brand identity.
Scroll up just a touch if you need a refresher on brand identity.
As an example, Canva uses its logo as its profile picture and has a very bright and fun banner image that explains its mission.

The company also brings this branding to its video content and thumbnails.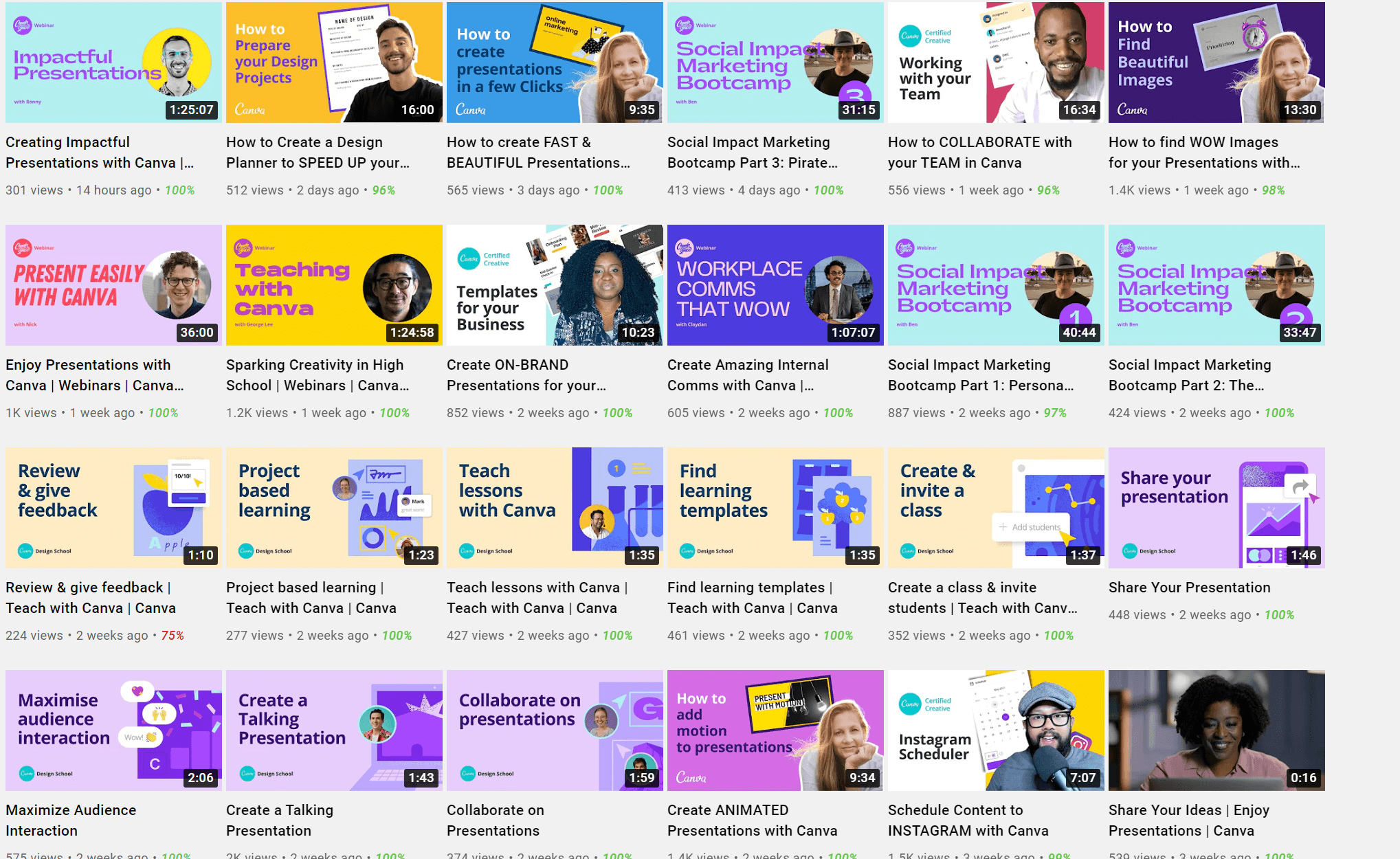 You can actually design your own graphics in Canva (we promise it's easy to use) and choose from a number of customizable templates.
If you're more advanced, tools like Adobe Illustrator or Photoshop would work for your designs. The great thing about your brand assets is that you can always update them later if you want to go in another direction. Some elements your channel banner should include are:
Your brand colors and fonts

A description of when your business posts

A description of what your business posts or a slogan
Your thumbnails need to be more specific to each video and can include:
Your brand colors and fonts

A short but enticing description of the video

Graphics that help communicate your video's topic

An image of the person in the video (if someone is on camera)
Write about who you are
In addition to creating graphics, you can also write a killer description under your channel's About section. Tell people why you make videos and what they can expect from your channel.
Feel free to work in a little bit about your business, mission, and values. Tell a compelling story about why you do what you do. Take advantage of the linking features to direct people to your website and other social media accounts.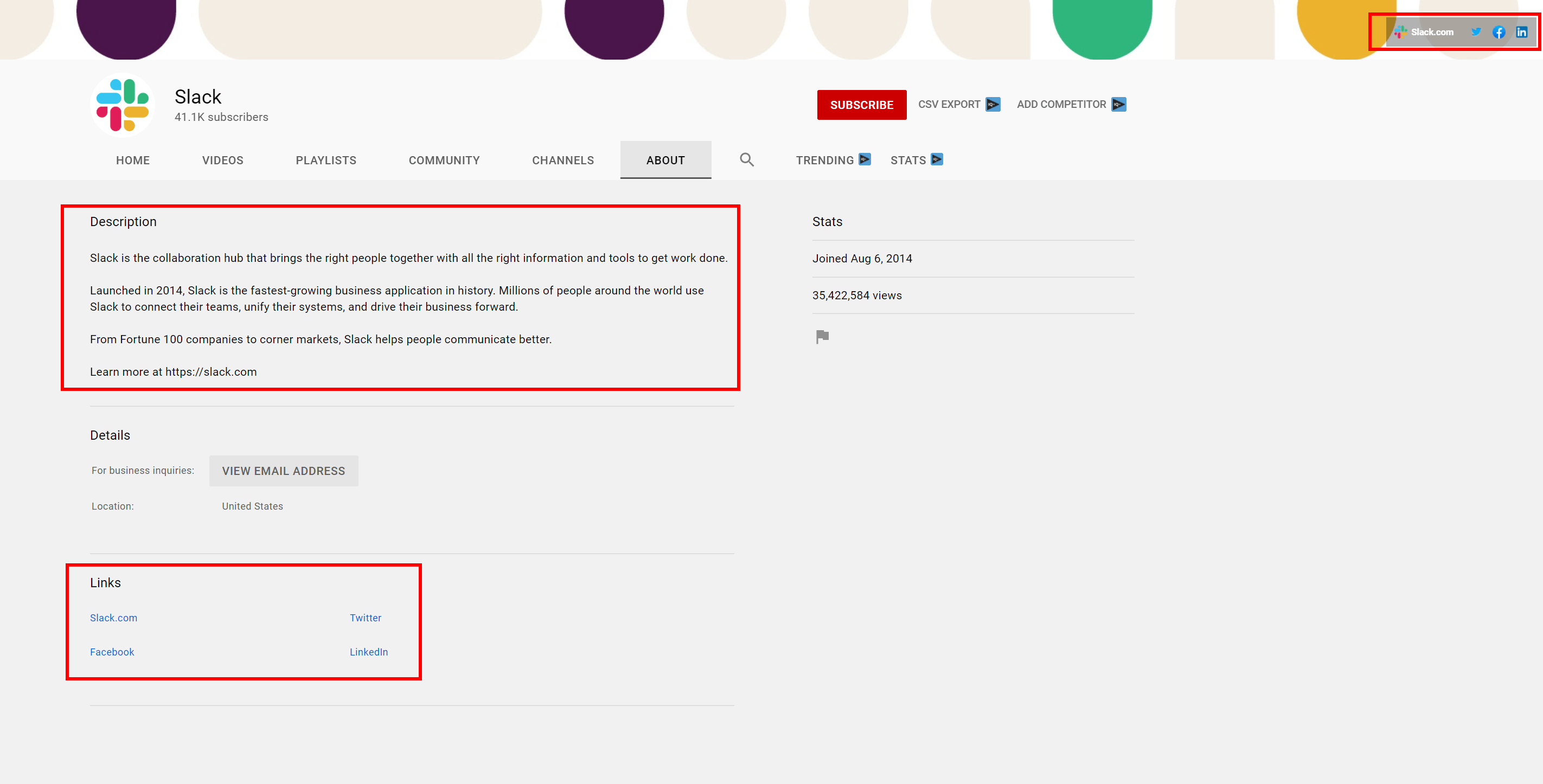 Fill out as much as you can so people know who you are as a company and as a content creator.
Organize your profile
Just like a website homepage, you can customize your channel's layout so people know what you offer immediately. On your channel page, make sure to set up:
A featured video for new visitors

A featured video for returning subscribers

Custom playlists of related videos
Your featured video can be a custom channel trailer that encourages subscribers, or even a popular video that drives subscribers on its own.
You might even update your featured videos to match certain campaigns. When creating playlists, it helps to group videos by topics. So if you have videos focused on your company's culture, put them in a playlist with a creative title.
If you have educational videos, group them together and add a title that tells people what they'll learn from checking out the playlist.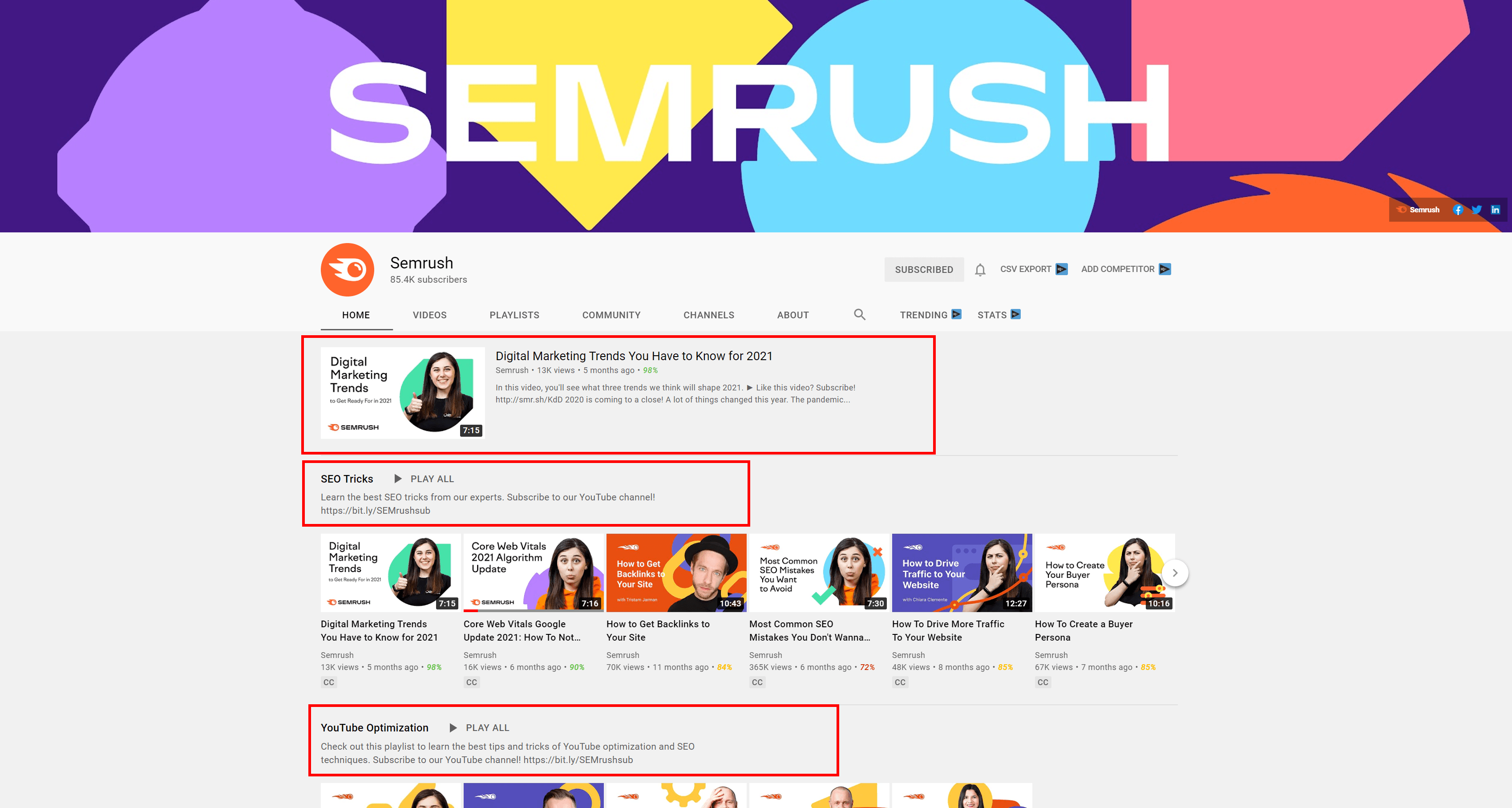 Just like your channel's brand assets, you can make changes to your page's layout at any time.
Upload your wonderful video creations
We couldn't cover YouTube marketing for beginners without including tips for uploading videos. A lot of research goes into crafting videos that get people's attention. You can look at the following areas to get some inspiration for your first (or next) video:
What

successful

competitor channels create

What questions current customers ask

What topics your target audience researches online (through forums like Quora and Reddit)

What keyword and trend data points to
Tools like KeywordsFX, Keywordtool.io, VidIQ, and TubeBuddy are all great options to source your keywords. With YouTube-focused tools such as VidIQ and TubeBuddy, you can also see what keywords top videos use in their tags.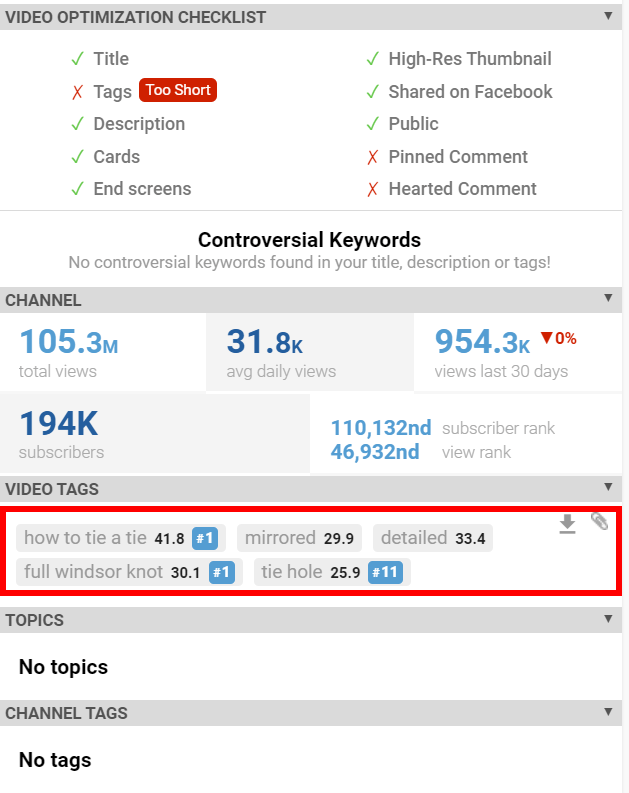 When you upload your videos to YouTube, you'll be prompted to add:
A video title

A video description

Video tags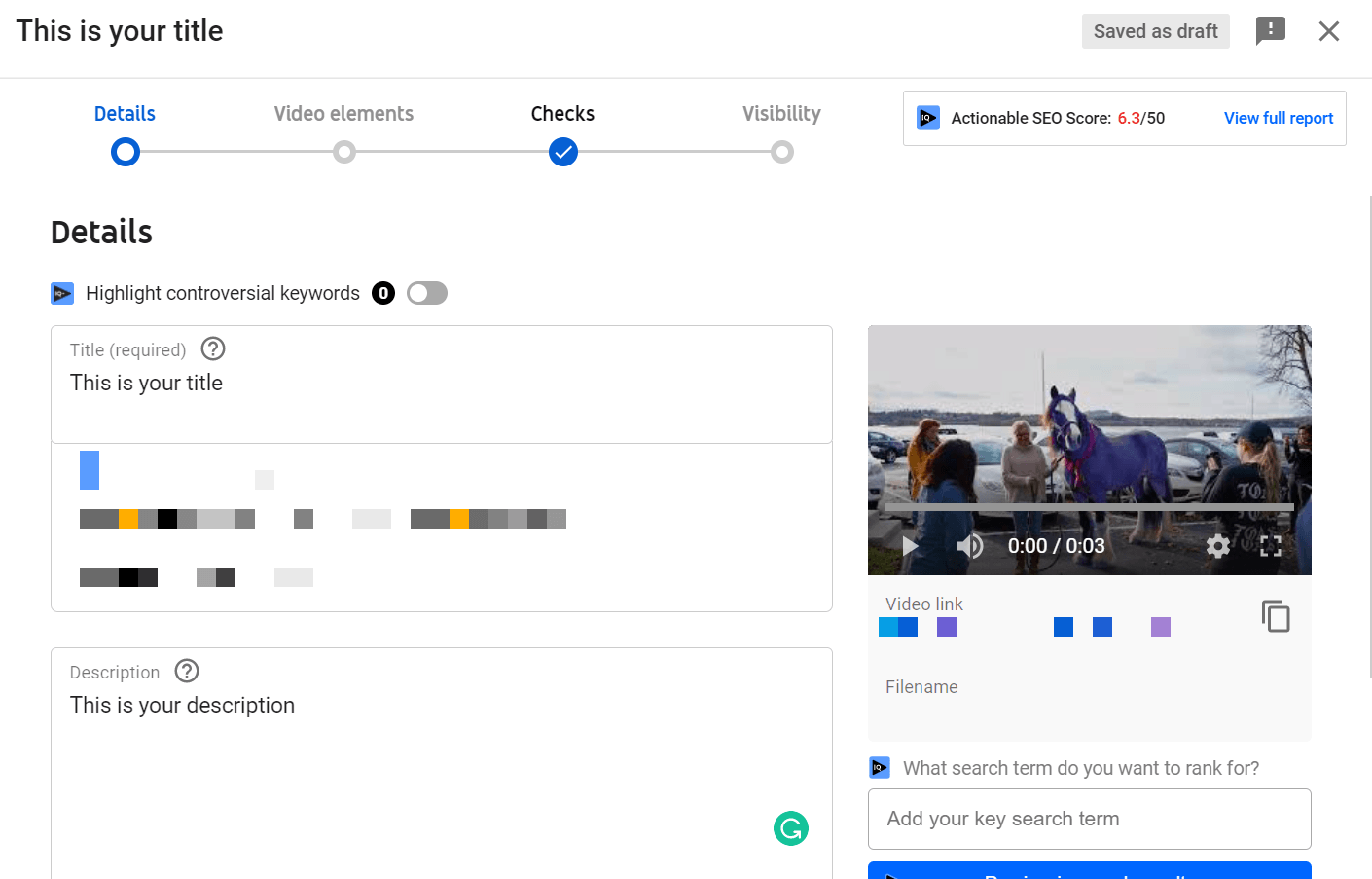 You should make sure to add target keywords (based on your research) to those areas during the upload process.
Create YouTube ads that grab attention
When you put a video on YouTube, you can also use it in a paid advertising campaign. To advertise on YouTube, you'll need to link your YouTube account to a Google Ads account. Learn how to sync up your accounts in another one of our YouTube-focused blog posts. Some common YouTube ad types include:
Skippable ads that play in a video

Non-skippable ads that play in a video

Image or text overlay ads that appear over the bottom portion of a video

Sponsored videos that appear in search results or next to recommended videos
You can also use your YouTube channel audience to build a remarketing list for your Google Ads campaigns. You'll customize your campaign settings through Google Ads, including how you pay for your ads. In many cases, you'll pay for YouTube ads on a cost-per-view (CPV) or cost-per-thousand-impressions (CPM) basis.
Read: The Best Time to Post on YouTube
How to review YouTube video performance
No YouTube video marketing strategy is complete without analytics –– YouTube Analytics, to be exact. Whether you launch unpaid (organic) or paid videos, you can hop into YouTube Analytics — found in YouTube Studio — to check in on how everything is performing.
In the Analytics platform, you can track videos according to preset or custom periods of time and look at your subscriber count, views, watch time, and so much more.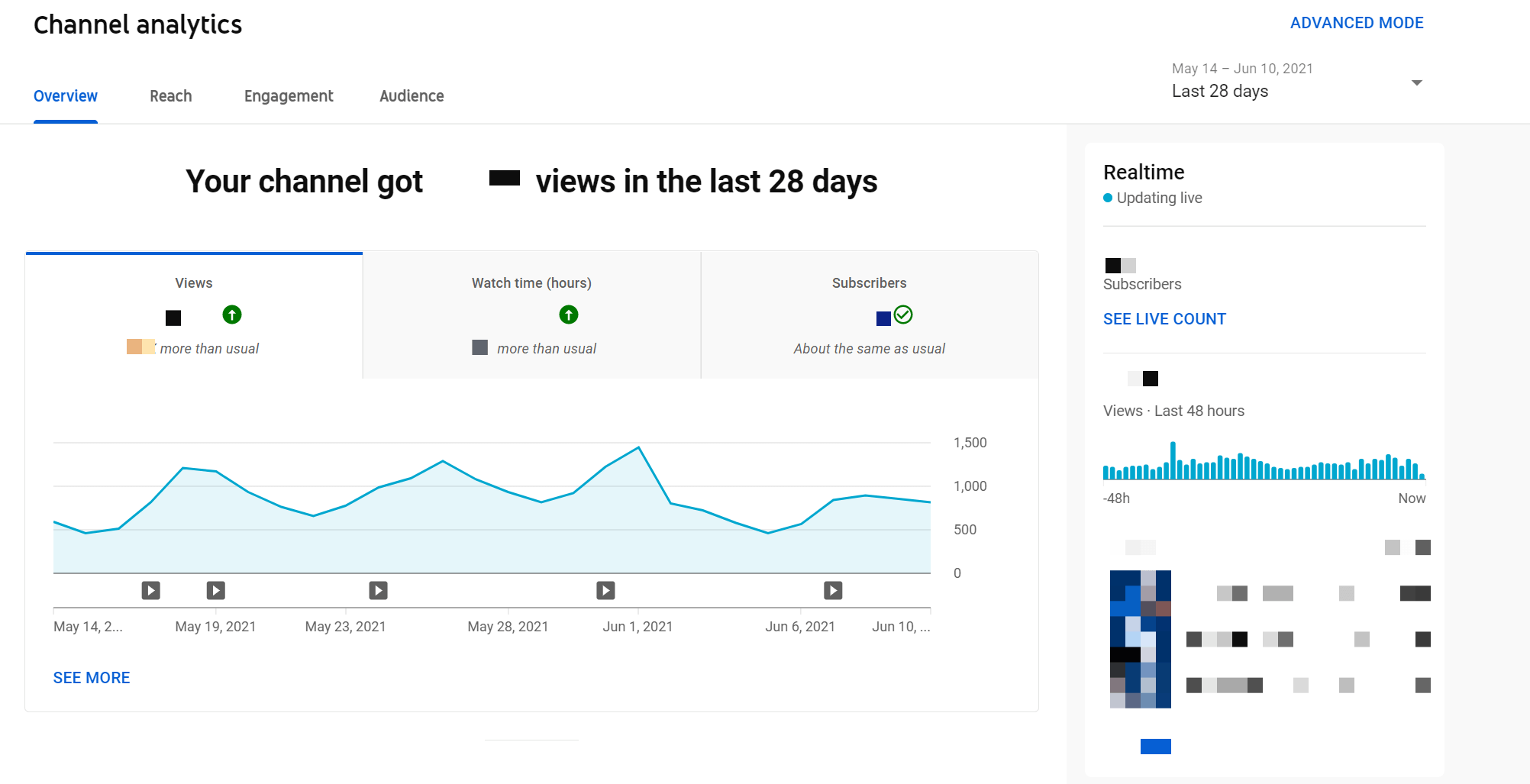 Some important metrics to track include:
Video views:

How many people have watched your video

Video click-through rate (CTR):

The percentage of how many people saw your video and clicked through to watch it

Video engagement rate:

How much of your video people watched

For more specific metrics related to your paid video ad performance, you can get data straight from the Google Ads platform.

If the analytics point to positive results, keep doing what you're doing! If you're slightly (or really) disappointed, the beauty of digital marketing is that you can make adjustments.
Your messaging could be aimed at the wrong audience, or you could be creating content on stale topics. Don't look at results as finite numbers, but instead as learning opportunities.
Are you ready to get started with YouTube marketing?
If you want to drive results with YouTube but don't have the time, give our team a call at 888-601-5359 or contact us through our website.
To keep learning about video marketing and its benefits for businesses, check out our blog! We also have plenty more resources focused on YouTube marketing for beginners, so we'd encourage you to explore all that you can.
How is your website's SEO?
Use our free tool to get your score calculated in under 60 seconds.
Get posts by email
Join 200,000 marketing managers and subscribe to Revenue Weekly!
"*" indicates required fields
WebFX Careers
Join our mission to provide industry-leading digital marketing services to businesses around the globe - all while building your personal knowledge and growing as an individual.