5 of the Best Referral Program Examples to Inspire Your Campaign
A referral program is one of the best ways to attract new clients while building customer loyalty. With a referral program, your business establishes a system that rewards existing clients for referring new ones. Looking to create a referral program, but don't know where to start? Keep reading for referral program examples — and tips for how to bring their strengths to your program!
Why create a referral program?
When you shape your digital marketing plan, the goal is to obtain new leads and earn conversions for your business to help your business grow and land new customers. By using a referral program, you can attract new clients by using your current ones to expand your outreach.
Referral programs encourage your current customers to invite their friends to make a purchase from your business. If customers are satisfied with your business, they feel good about recommending it to others. Referral programs include incentives to entice customers to invite their friends.
5 referral program examples to inspire you
Build a successful referral program for your business with these referral program examples from brands like Google, Uber, Airbnb, and more:
Best Referral Programs
1. Google
Google is one of the many companies that has implemented a referral program. Its customer referral program focuses on its G Suite programs which are aimed towards business professionals.
There are numerous programs that come with the G Suite program. It includes Gmail, Google Drive, Google Calendar, and all of Google's document programs (Docs, Sheets, Slides, etc.). Many businesses invest in G Suite because it enables them to use these programs on a larger scale.
Google created a referral program to entice businesses to recommend G Suite to other businesses. These businesses sign up to get their own referral link that they can send to potential customers.
The referral program benefits the sender immensely. Referrers receive money for bringing new customers to use Google's G Suite program. The amount depends upon the type of businesses program they have through Google.
For instance, if they have G Suite Basic, referrers can earn $15 for every person they refer successfully. With the G Suite Business Plan, businesses can earn $30 for every person they refer. Google caps off the maximum amount at $3,000.
This means businesses can refer 100-200 people to use Google G Suite. It's a great program to incentivize people to get other businesses to join G Suite, and helped Google gain more subscribers.
Takeaway: Make the reward interesting for your subscribers. You will get more people to participate in your referral program if you make the reward valuable and enticing, like this customer referral program example. This may require you to do some research to see what interests your audience the most.

2. Uber
Uber is a riding sharing service that has integrated a referral program into their app. Since many people use Uber daily, the company created a referral program to attract even more people to use their service.
When users sign up for Uber, they get their own personal referral code. This code is in the earnings tab of the app. Once a user accesses this page, they can see their referral code, a list of people they've referred, and the status of those referrals.
If a user gives someone their referral code, the referee must create an account and use that code. Once they use the code, both the referrer and referee get their next Uber trip free. This is a very effective referral program because it benefits both parties.
It's a great way for new users to test out Uber and see how they like the experience. The free ride helps them see if they want to continue to user Uber. As for the referrer, they benefit by getting a free ride for the service they already enjoy.
This referral marketing example demonstrates how both parties benefit from the referral program. It's an excellent way to drive in new leads for your business.
Takeaway: Use incentives that benefit both the referrer and referee like in this referral example. This entices both parties to act to obtain the benefit. Consider making a referral program that benefits both parties to help your business see more success.
3. Dropbox
The file sharing site, Dropbox, wanted to attract more customers to use their software. Like Google, they created a referral program to benefit their current customers.
In this customer referral program example, customers earn more space in their Dropbox account by inviting friends to join Dropbox. It is an enticing proposition for subscribers because customers must pay for additional storage when space runs out. To avoid this cost, they can refer their friends and get free storage.
For those with Dropbox Basic, they can earn 500 megabytes per referral. This amount can go up to 16 gigabytes for the referrer. For Dropbox Plus & Professional members, the reward is 1GB per referral, with a cap of 32GB.
Dropbox effectively gets their subscribers to invite new people through offering more space. It is an enticing offer that encourages more users to invite their friends. With a personal referral code, it makes it easy to invite friends to join this service.
Takeaway: If you have features that require costs to upgrade to them or products that have upgraded versions, consider using them in the referral program. People want these upgrades, but may not have the resources or budget to pay for the upgrades. By using upgrades in your program, like in this referral example, you will encourage more people to participate.

4. Harry's
Harry's is a newer business that is focused on shaving products that are shipped to customers' homes. To help their business grow and become popular, they adopted a referral program before the launch of their brand.
This referral program was meant to generate buzz and interest in Harry's products. It was their businesses' effort to boost their brand and garner a large base of people who were interested in their products.
For Harry's referral program, they created an incremental awards system. This system incentivizes people to refer more people, so they can get a better reward. The reward structure was as follows:
Refer 5 friends, get free shaving cream
Refer 10 friends, get a free razor
Refer 25 friends, get a free premium razor
Refer 50 friends, get free shaving for a year
These were great benefits that built up the hype for their brand launch. In addition, the referees got 10% off their first purchase. It was a great program that enticed people to refer their friends to Harry's.
This campaign was incredibly successful. Harry's garnered 100,000 email subscribers from this campaign! It was a great referral program to help spread the word about their brand and get people interested in making a purchase from them.
Harry's suspended this referral program after achieving these results. The started to build new referral programs to help their business grow even more. This is just one great example of the possible results of creating a successful referral program.
Takeaway: An incremental awards system like this referral marketing example can strongly impact the success of your referral program. You may get more people to participate if it means they can upgrade to a better benefit.
5. Airbnb
Another great referral program example is Airbnb's referral program. Airbnb is a service where people can rent rooms, apartments, and houses when they are traveling across the globe. This site is driven by people who have places to rent and people who want to find affordable alternatives to hotels.
Airbnb created a referral program to help gain both renters and people who are looking to rent somewhere to stay. They encourage both hosts and users to invite their friends to use Airbnb. This business has the code integrated into a person's account.
When someone refers a friend to Airbnb, they have the option to invite them through email. The referrers can also encourage their followers to check out Airbnb by sharing their link on social media. Airbnb seals the deal by offering benefits for both the referrer and referee.
If someone refers a friend to Airbnb, they get $40 in Airbnb credit. The benefit for the referrer depends on the referee's actions.
If they choose to book a trip, the referrer earns $20 in credit. For referees that choose to become hosts, the referrer earns $75. The referrer has an opportunity to earn $95 per person if that person does both actions.
This makes Airbnb is a great option for referrals because referrers can earn money towards their own travels. It encourages them to keep using Airbnb while inviting friends to book with Airbnb.
Takeaway: Airbnb offers different rewards for different actions. You can consider creating different awards for different actions to encourage users to lean more towards one action than the other (but still get rewarded if they choose the other action). If you choose to develop this type of referral program, prioritize which actions are most important and choose the appropriate reward for that action.

Use these referral examples to create a great one
Referral programs are a great way to obtain valuable leads for your business. When customers love your business, they are willing to refer others to check out your business. By investing in your referral program, you will obtain more credible leads that turn into conversions.
At WebFX, we know how to create strong referral programs. We're a full service digital marketing company that specializes in building strong referral programs. We have an award-winning team of 500+ experts that will bring their knowledge and expertise to your campaign.
If you're looking for results, we know how to drive them. To date, we've driven over $3,021,182,299 in sales and over 7,839,684 leads for our clients. We focus on putting our clients' success first.
Our clients love the work we do for them. In fact, we have 1020 client testimonials from a variety of industries. Check them out to see what it's like to partner with a referral program expert like WebFX!
Independent research from Clutch has named WebFX the
top SEO company

in the United States.

Clutch has personally interviewed more than 250 WebFX clients to discuss their experience partnering with us.

Read More Clutch Reviews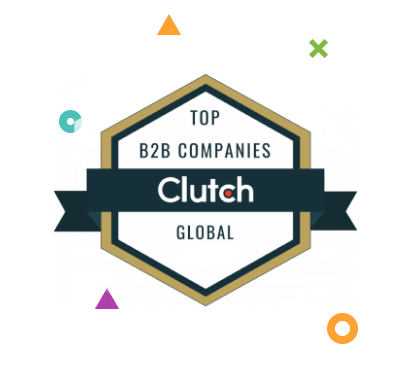 Get started today
If you're ready to start building a strong referral marketing program to earn more valuable leads, contact us online or call us today at 888-601-5359 to speak with a strategist.
We look forward to helping your business grow!