Marketing is complex. It's filled with various strategies and terms that can sometimes be challenging to understand and implement.
If you're finding it tricky to wrap your head around marketing terms or just want to learn the basics of marketing, we've got you covered.
In this marketing 101 guide, we'll cover essential marketing basics that every marketer needs to know. Here's a brief overview of some of the topics we'll cover in this guide:
So, keep reading to get all your questions answered!
Bonus: If you want access to even more marketing knowledge for free, we have just the guides for you!

Our award-winning experts compiled tons of free marketing guides for every digital strategy. Download your free marketing guide today to get expert advice at your fingertips.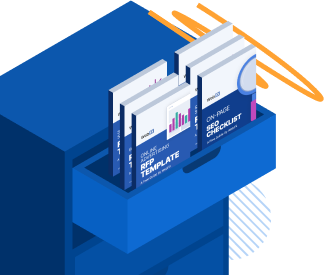 What is marketing?
So, what is marketing anyway? Marketing is the action of promoting and selling your products or services. It can include advertising, market research, competitor analysis, and more.
You can use multiple channels to promote your products or services to your target audience with marketing. Your target audience is made up of the consumers who are most likely to purchase from you.
As a result, a marketing strategy is crucial to increase sales and revenue for your business.
Why do you need marketing?
Marketing is essential if you want to attract new customers or clients and grow your business.
Here are a few more reasons why you need marketing:
Increase your brand awareness: Marketing helps you increase your brand awareness, which enables more consumers to recognize your business as an expert in your field. As a result, you acquire more qualified leads for your business.
Encourage more conversions and sales: Implementing marketing strategies can help you grow your business. Marketing enables you to develop campaigns that grab your audience's attention and encourage them to convert into customers.
Reach your ideal customers: Marketing enables you to take advantage of audience targeting That means you can promote your products and services directly to your ideal customers to boost your revenue.
Marketing is one of the best ways to reach your target audience and stand out from your biggest competitors to help take your business to new heights.
5 key marketing strategies for your campaign
When it comes to marketing, there are a variety of strategies you can implement to reach your audience and increase your sales.
Check out these five popular marketing strategies:
1. Search engine optimization (SEO)
SEO is a digital marketing strategy that focuses on your website's presence in search engines like Google. With over 70% of consumers researching companies, products, and services on search engines, implementing an SEO strategy is one of the best ways to generate leads and drive web traffic.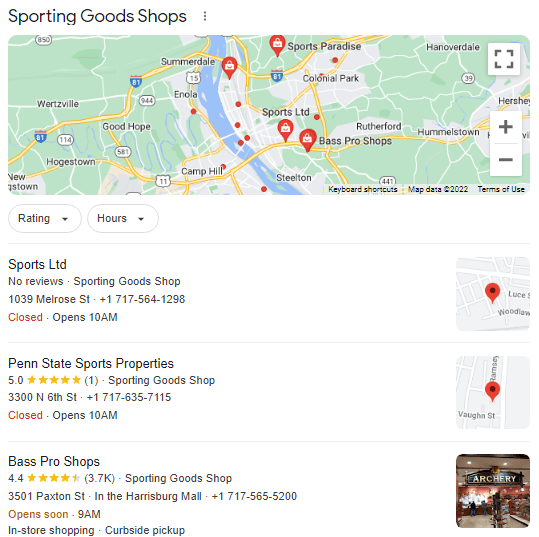 SEO consists of various techniques that help you increase your website's ranking in the search engine results pages (SERPs), such as:
When more than 75% of users click on websites from the first page of search results, SEO is essential for helping more consumers discover your business online.
2. Social media marketing
The next strategy in our marketing 101 guide is social media marketing. Social media marketing is the process of promoting your brand, products, and services on social media platforms, like:
With social media marketing, you can interact and engage with your audience by responding to their messages and comments on your page. Plus, you can invest in social media advertisements that display in users' newsfeeds as they scroll through their updates.
As a bonus, several social media platforms enable you to target your ads to specific users to ensure that your promotions reach your ideal customers. For example, you can target users based on their:
Location
Age
Gender
Purchase history
And more
With more than five billion active users on social media, social media marketing is the perfect way to boost your brand awareness and reach more members of your target audience.
LEARN MORE ABOUT SOCIAL MEDIA MARKETING
3. Pay-per-click (PPC) advertising
PPC ads are digital advertisements that display at the top of the SERPs when you conduct a search online. With PPC ads, you bid on keywords and phrases that your target audience searches.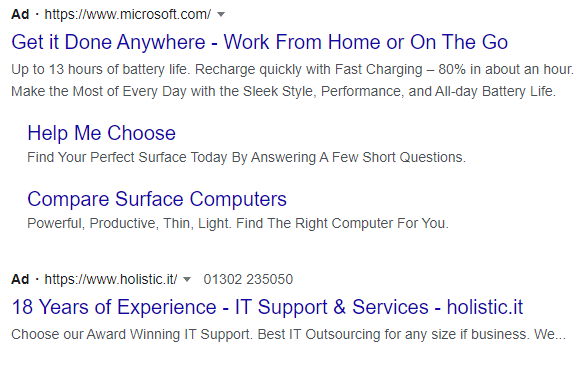 With a good bid amount, plus a high Ad Rank and Quality Score, your advertisement will display at the top of the search results each time a user searches for that keyword.
With 46% of page clicks going to the top three PPC ads in the search results, launching a PPC campaign can help you drive more traffic and sales for your business. Plus, because PPC ads are one of the first results users will see when they conduct a search, they can increase your brand awareness by over 80%.
LEARN MORE ABOUT PPC MARKETING
4. Email marketing
Email marketing is the process of sending emails to your audience to promote your brand, products, or services. With email marketing, you can generate and nurture leads to encourage more conversions for your business.
That's because email marketing is an excellent way to provide consumers with more information about your business and the products or services you offer. Plus, you can send personalized emails to your previous customers to encourage them to make more purchases in the future.
For example, you can use emails to:
Promote new products and services
Offer exclusive discounts and deals
Provide business news and updates
Share custom content
If you're looking for a digital marketing strategy that generates and nurtures leads to drives more sales for your business, then email marketing is for you.
LEARN MORE ABOUT EMAIL MARKETING
5. Content marketing
The last strategy in our marketing 101 guide is content marketing. Content marketing involves creating informative content that answers users' questions and provides them with solutions to their problems and pain points.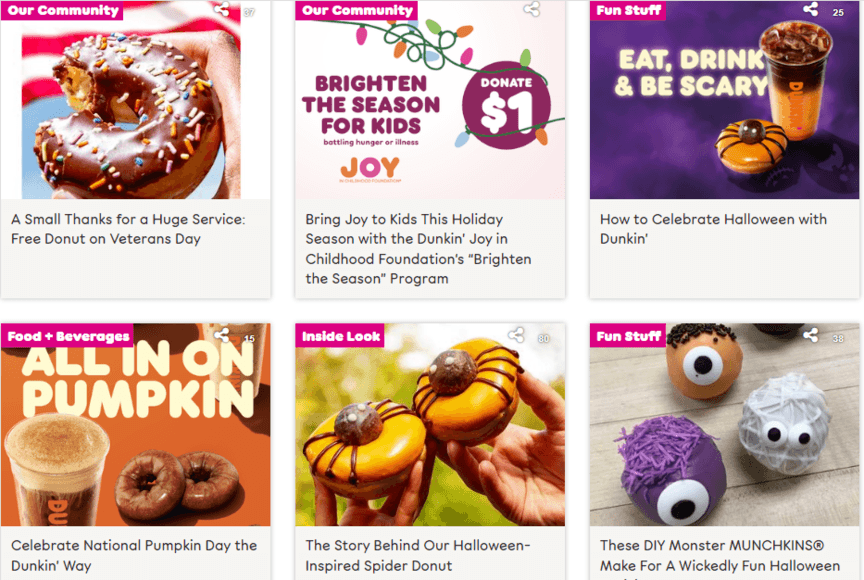 When you create content that provides value to users, you can establish your brand as an expert in your field. Plus, content provides you with more opportunities to insert high-value keywords to aid your SEO strategy and boost your search engine rankings.
As a result, content marketing can help your website display in the SERPs when users search for questions and solutions related to your products and services. That means more users can discover your business online.
Plus, they can learn more about your company, leading to increased conversions and sales in the process.
LEARN MORE ABOUT CONTENT MARKETING
Learn more marketing 101 basics with WebFX
If you want to learn even more about the basics of marketing, WebFX can help. WebFX is an industry-leading digital marketing agency with a team of over 500 award-winning digital marketing experts.
Our experts drop the latest marketing advice, tips, and tricks in our newsletter, Revenue Weekly. Sign up for our newsletter today to get expert marketing knowledge sent straight to your inbox for free!
WebFX Careers
Join our mission to provide industry-leading digital marketing services to businesses around the globe - all while building your personal knowledge and growing as an individual.