Two of the goals of any retail Internet marketing plan are to increase traffic and generate sales. This seems to imply that the only way to generate higher sales is to keep bringing new people to your site. However, there are several ways your store can increase sales without necessarily increasing traffic.

Of course, you want to increase conversion rates—but you can generate just as much revenue by increasing the value of each sale. In fact, given the cost of acquiring new customers, it makes sense to place greater focus on maximizing the revenue potential of the people who are already familiar with your business than attracting new buyers.
Using the following strategies, you can improve your site to make each of your sales even more profitable for your business. Keep reading, and give us a call at 888-601-5359 to learn more.
See how we can help you GROW YOUR BUSINESS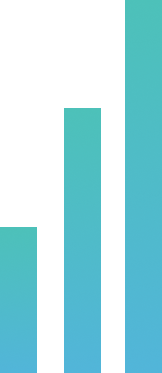 1. Include product reviews
Consumers want to know what a product offers, but they also want to know that it lives up to the promise made in the product copy. You can talk up the product all you want, but the real measure of usefulness and quality comes from past buyers.
Ask them to share their thoughts and opinions—even the bad ones—right on the product page.

In one study, 88 percent of consumers said they trust online reviews as much as they do personal recommendations. Reviews from past buyers will increase the chances of future sales of those products.
Encourage buyers to post their own reviews, and if this is a new feature on your site, consider offering rewards points or another incentive for sharing their opinions. However, don't attempt to incentivize positive reviews—simply encourage them to share honest opinions.
2. Focus on benefits, not features
Product descriptions tell visitors what the product is designed to do, but typically in terms of materials, specifications, and features. And while these are important, more of those visitors will end up buying the product if they know what it will do for them. When describing your products, focus on the features and the benefits.
The benefit will vary from one product to another. The purpose of any winter coat is to keep you warm. However, some coats will be appealing because the fabric enable easy cleaning and care. Another coat may be designed for multiple occasions, both formal and casual. Think about what will attract people to the product and make that benefit a selling point in your copy.

We measure our success by how much we WOW our clients.

Bill Craig
Webfx president
3. Upsell and cross-sell on purchasing pages
Most online shoppers go to a site because they need a particular item or because they're trying to take advantage of a special deal. Neither group can actually browse every item on your site, so they may miss out on items they'd like.
Use product pages and purchasing pages to highlight some of these items and, in the process, entice them to add more items to the shopping cart and increase your online revenue.
If they're a first-time buyer, promote products closely related to the items already in the shopping cart or items viewed previously. Returning customers should learn about products that match the current purchase but also past purchases and product views.
Make sure the mix includes add-ons and accessories for the items in the cart, as well as warranties and other service options for products that are eligible for them.
4. Send reminders about abandoned shopping carts
Some purchases don't happen because the buyer clicks away before completing the order. Unfortunately, more often than not, they never return to make the purchase. A friendly email reminder about the full shopping cart will bring at least some visitors back to make an order.
A subject line like "You forgot something!" will remind them of their intent to purchase and will either bring them back to complete the order or clear the shopping cart. Either way, you remind them of the items they considered purchasing—and sometimes, that's all it takes.
Drive more revenue for your business
When you partner with WebFX, we'll help you use the web to attract more shoppers and sales.
Speak with a strategist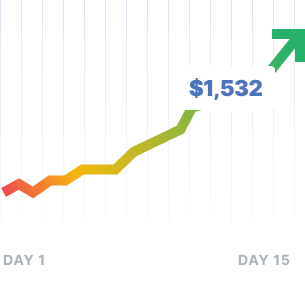 5. Thank buyers for their business
Consumers choose retailers not just based on selection of merchandise, but also on the level of service. Retailers that offer superior customer service experiences perform better than those that don't. One simple way to show your customers that you care is by thanking them for ordering from your business.
Follow up each purchase with an order summary, including items bought, total price, and billing and shipping address. This is a good time to send another email thanking the customer for his or her purchase. It can be as simple as a thank you and contact information for your customer service team, but it can go a long way to bringing the customer back next time they want to buy something you offer.
6. Follow up with discounts
With many retail stores, loyal customers are eligible for a wide range of benefits, including exclusive offers and special discounts. These incentives can also encourage casual or first-time buyers to become loyal customers.
Reward customers with coupons or discount codes they can use during their next purchase. Send the coupon within a day or two of the first order, and give it a time limit. This keeps your site in their minds after the sale and increases the chance of a second purchase.
Turn digital into a powerhouse channel for driving sales.
Call 888.449.3239 or contact us online today
for a free evaluation.
Get my free evaluation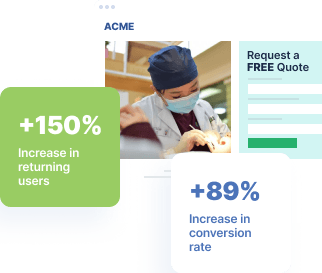 Want to boost your online sales?
As an online retailer, your potential customer base is huge—but it isn't infinite. So instead of focusing on always attracting new customers, you should work to build relationships with existing ones.
If you're ready to boost your online sales, WebFX can help. Contact us today to speak with a strategist!