The 8 Best Lead Generation Companies Around the World
Want to know the best lead generation company for your business? It could depend on where in the world you live. Read on for a list of the best lead generation agencies around the globe!
"What's a cowboy without his hat?"
This saying has long been used to express how something isn't the same when missing one of its most essential pieces. But you could just as easily say, "What's a business without its leads?" Every company needs to generate leads to drive sales — without them, it won't stay afloat for long.
That includes your company, which is why if you need some more leads, it's a good idea for you to consider partnering with a lead generation agency for help. But which agency should you partner with? Well, that depends on where your business is located.
On this page, we'll go over some of the best lead generation companies from across the world, including:
You can use this list to identify the best option in your region. You can also check out this video about generating and nurturing leads:
Keep reading to learn more, and then subscribe to Revenue Weekly — our email newsletter — for more helpful digital marketing tips!
Don't miss our Marketing Manager Insider emails!
Join 200,000 smart marketers and get the month's hottest marketing news and insights delivered straight to your inbox!
Enter your email below:
Inline Subscription Form – CTA 72
"*" indicates required fields
(Don't worry, we'll never share your information!)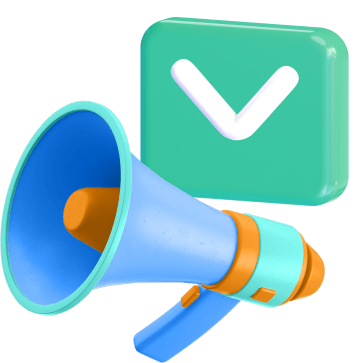 8 best lead generation companies around the globe
There are many different lead generation companies around the world, and it can be hard to narrow down the best ones for your company. Thankfully, we've already taken care of that for you. Keep reading to learn about the best lead generation agencies around the globe.
1. Best lead generation company in North America — WebFX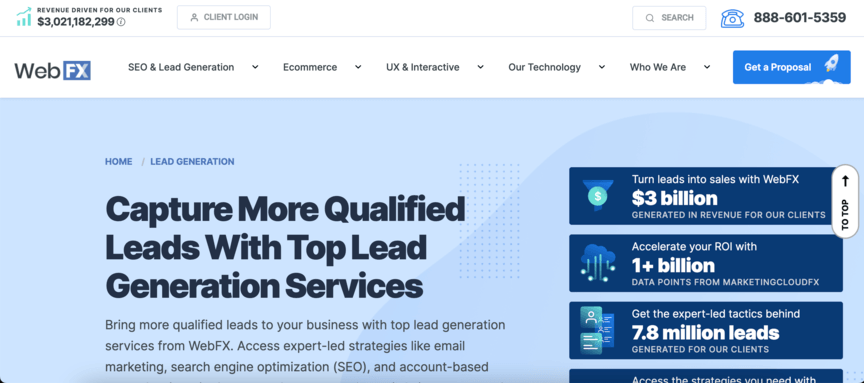 Location: Harrisburg, Pennsylvania, United States
Team size: 500+
If your business is in North America, particularly the United States, you won't find a better lead generation agency than WebFX — and we're not saying that for our own benefit. We have the stats to back it up.
In the last several years alone, WebFX has generated over 7.8 million leads and $3 billion in revenue for our clients. Given those numbers, it's no surprise that those same clients have left us over 1020 glowing testimonials.
When you partner with WebFX, you'll gain access to the same top-tier service as those companies. We know lead generation inside and out, and we can use a variety of strategies to help generate leads for your company, from paid advertising to social media marketing.
By the way — if you aren't from North America and still want to work with WebFX, we also have international offices in locations like Guatemala and South Africa!
2. Best lead generation company in South America — Sherlock Communications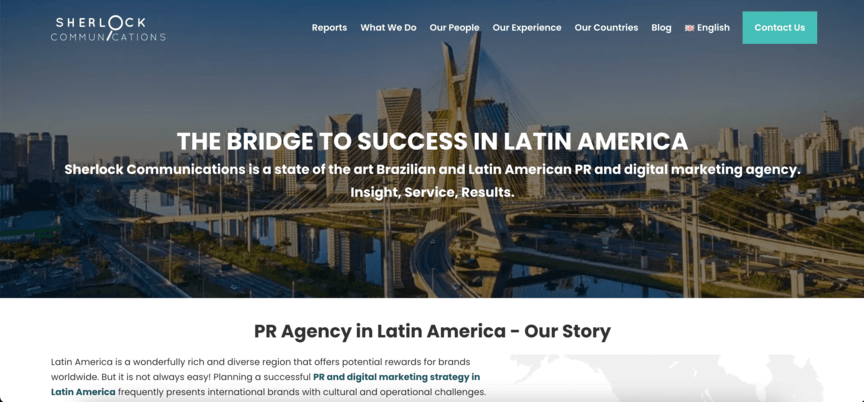 Location: São Paulo, Brazil
Team size: 50–249
For businesses in South America, one of the best lead generation companies to partner with is Sherlock Communications. Sherlock has a 5-star rating on Clutch that testifies to their clients' love for them and their services.
On top of their excellent reviews, Sherlock has numerous awards, including the SABRE Latin America award for company of the year. They can help your company generate leads via multiple strategies, including search engine optimization (SEO) and paid advertising.
3. Best lead generation company in Western Europe — Pearl Lemon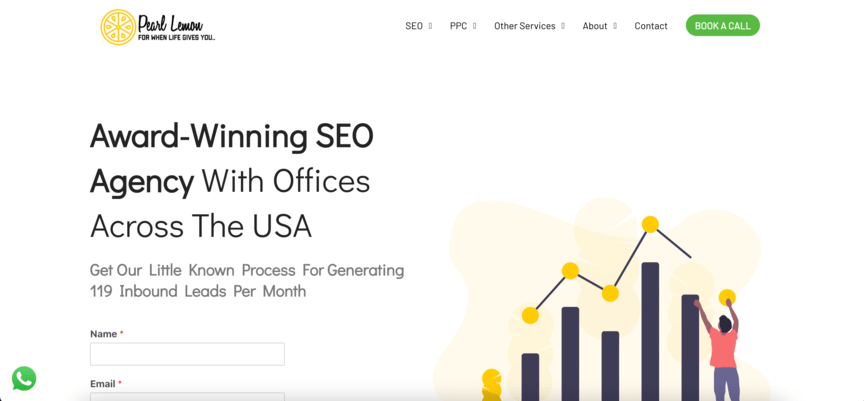 Location: London, England, United Kingdom
Team size: 10–49
If your company is based in Western Europe, Pearl Lemon is the best lead generation company for you. Headquartered in London, England, Pearl Lemon is another agency with multiple awards for their top-tier lead generation services. They also maintain a 4.8-star rating on Clutch.
One of Pearl Lemon's strongest aspects is that they're transparent and communicative. They make a conscious effort to keep you in the loop about everything they're doing, which their online reviews seem to support.
Pearl Lemon can help you generate leads by way of SEO, paid advertising, web design, and more.
4. Best lead generation company in Eastern Europe — Out2Bound/MarketStar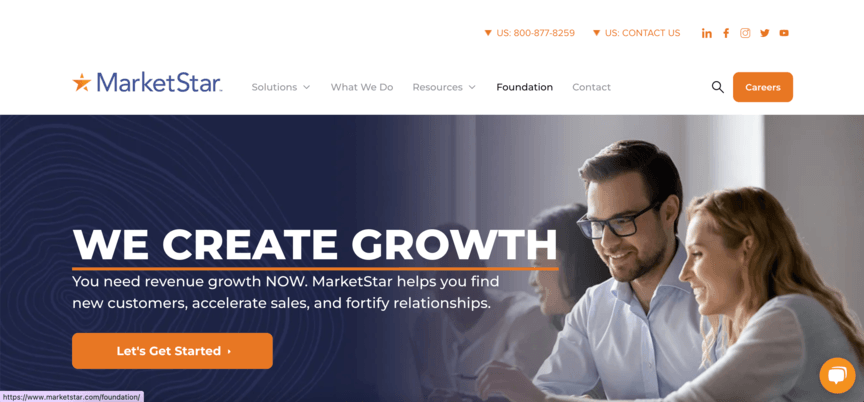 Location: Sofia, Bulgaria
Team size: 10–49
If you're based in Eastern Europe, Pearl Lemon might be a bit farther away than you'd like. In that case, no worries. There are several options available in Eastern Europe, the best of which is Out2Bound, a company recently acquired by MarketStar.
Based in Bulgaria, Out2Bound takes a direct marketing approach, helping you target specific business-to-business (B2B) prospects and turn them into leads. Out2Bound mostly works with technology companies. With outstanding reviews on Clutch, it maintains a solid 5-star rating.
If you have any doubts about Out2Bound's lead generation capabilities, look at what one reviewer said on Clutch: "As a result of this cooperation, [we] saw a significant increase in leads — in fact, Out2Bound generated more leads in shorter periods than [our] internal sales team."
5. Best lead generation company in Africa — B&E Design Firm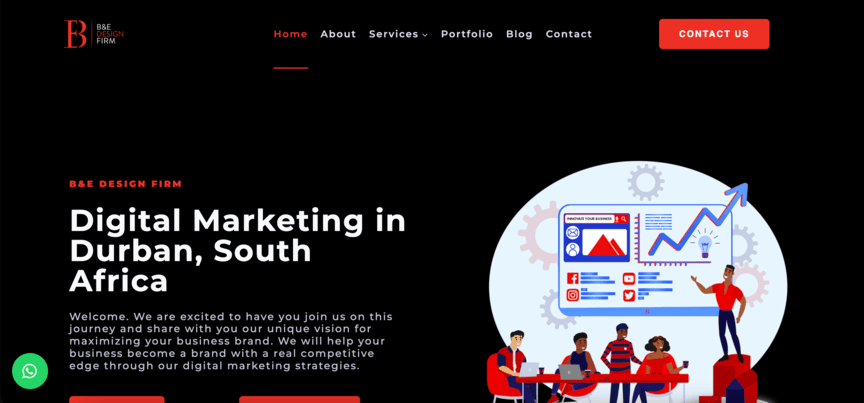 Location: Durban, South Africa
Team size: 2–9
B&E Design Firm is a digital marketing company based in South Africa. They offer lead generation services that include SEO, paid advertising, and social media marketing, among other strategies.
B&E works specifically with small businesses — businesses that have left them an overall 5-star rating on Clutch. B&E also knows how to stay on the cutting edge of the digital marketing industry, keeping up with the latest trends to generate more leads.
Reviews indicate that B&E drives significant amounts of leads with maximum efficiency and they do it with friendliness and humor. B&E's clients use words like "practical" and "patient" to describe the company.
6. Best lead generation company in South Asia — Conversion Perk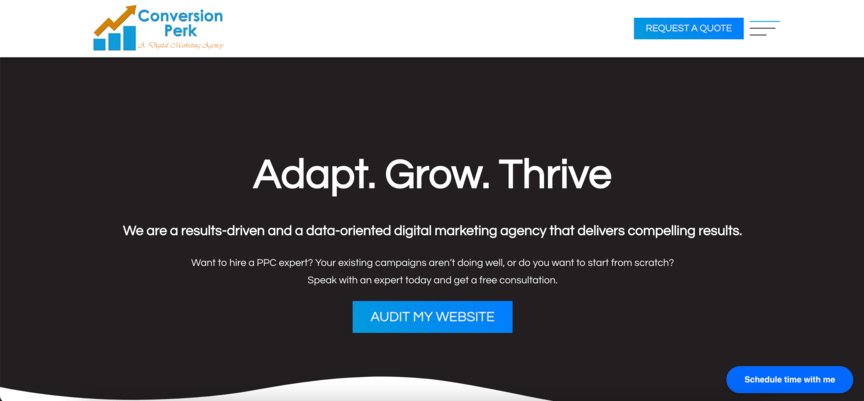 Location: Sahibzada Ajit Singh Nagar, India
Team size: 10–49
If you're based in South Asia, arguably the best lead generation agency for you is Conversion Perk. Conversion Perk is based in India, and like many others on this list, it maintains a 5-star Clutch rating.
For Conversion Perk, it's all about expertise. They pride themselves on their experience with SEO and paid advertising and ensure that only specialized marketers work on your lead generation campaigns. For example, if you want to generate leads through Google Ads, only a Google Ads specialist will work on your campaign.
On Clutch, reviewers highlight Conversion Perk's "effective communication skills" and "keen understanding and expertise." With praise like that, you can be sure that you'll be satisfied working with Conversion Perk.
7. Best lead generation company in East Asia — AJ Marketing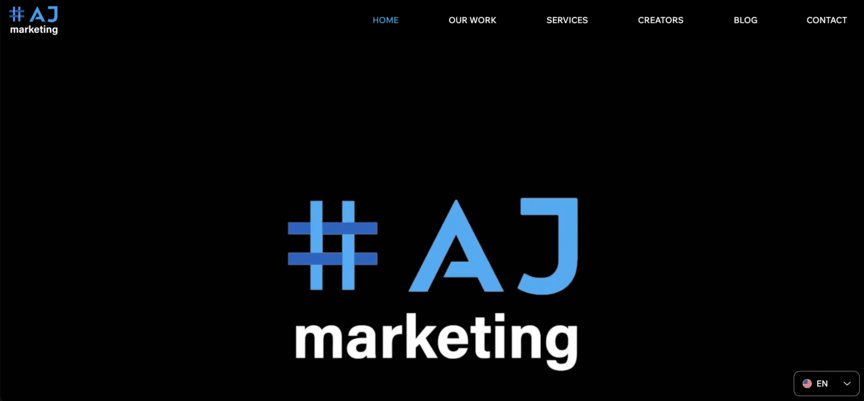 Location: Minato City, Japan
Team size: 10–49
If your business is based in East Asia, AJ Marketing might be the perfect lead generation company for you. They specialize in a broad range of lead generation strategies, including:
SEO

Paid advertising

Social media marketing

And more!
AJ Marketing works with businesses of various sizes, though their primary focus is on midmarket companies. They hold a 5-star Clutch rating, with their reviewers noting their ability to successfully reach a huge audience online and draw in a significant number of leads.
8. Best lead generation company in Australia — Illicium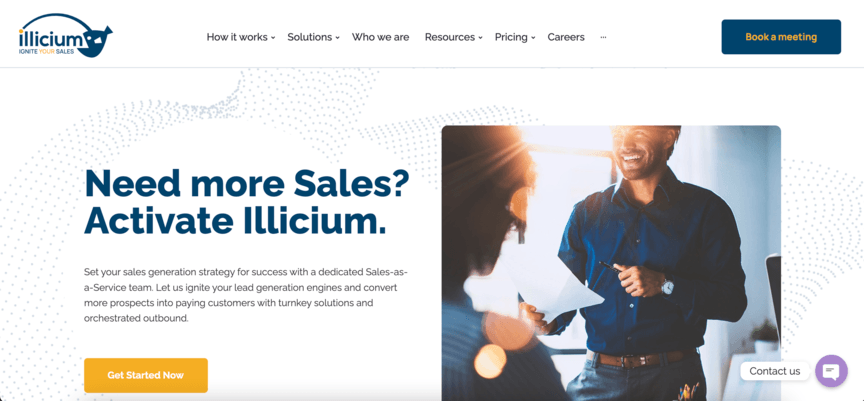 Location: Sydney, Australia
Team size: 10–49
The final company on this list is Illicium, the perfect lead generation company for anyone based in Australia. Illicium has a 5-star Clutch rating and focuses heavily on small businesses rather than large enterprises.
Reviewers note Illicium's stellar communication, always keeping their clients updated and conveying things in a clear and easily understandable way. They also refer to Illicium's persistence and willingness to learn new tools to accommodate and assist their clients.
Time to Level Up Your Sales
Our long list of services helps you grow every aspect of your business with marketing strategies that are proven to increase bottom-line metrics like revenue and conversions.
In the past 5 years, we've managed more than 12.9 MILLION transactions across our client base.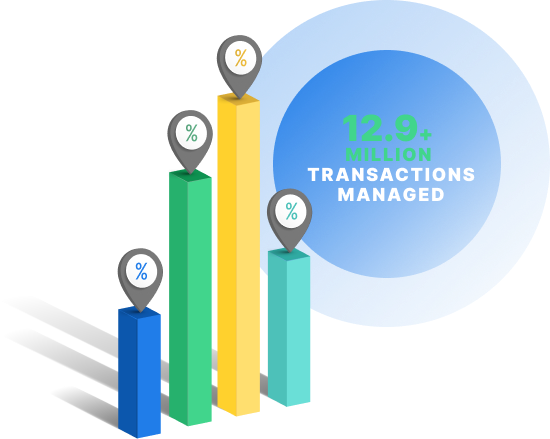 Choose WebFX as your lead generation agency
Is your business based in or near the United States? Do you want help generating more leads for your company? If so, WebFX is the ideal lead generation company for you. By partnering with us for our lead generation services, you will quickly drive up the quantity of leads you earn.
We will work wonders for your lead generation efforts and provide you with a dedicated account representative who will keep you in the loop about everything we do for you.
Ready to get started with us? Give us a call at 888-601-5359 or contact us online today!