Blog Structure for SEO: 10+ Tips to Improve SEO for Blogs
Are you looking to boost your blog's traffic?
If so, search engine optimization (SEO) is a great marketing tactic for improving your blog structure. With SEO, you can help your blog gain more visibility in the search results and drive valuable traffic to grow your business.
On this page, we'll provide you with these tips for improving blog structure for SEO.
Check how to test and improve your SEO with our Five-step SEO tool kit
Want more blogging and SEO tips? Sign up for our newsletter, Revenue Weekly, for the latest tips and trends!
Good agencies have more than 50 testimonials.
Great agencies have more than 100 testimonials.
WebFX has over 1000+ glowing client testimonials.
See What Makes Us Stand out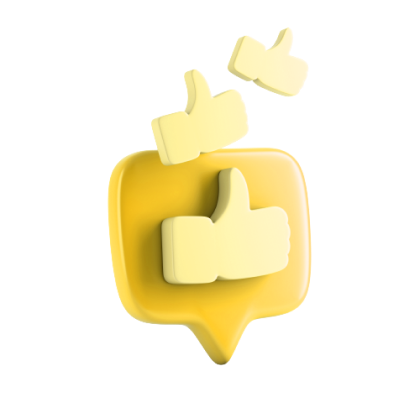 1. Find long-tail keywords and integrate them into your blog post
Keywords help improve blog structure for SEO.
When you integrate keywords into your blog posts, you help search engines, like Google, identify the context of your page. When crawling your page, Google identifies these keywords and helps your page appear in searches for those relevant key terms.
So, let's say you wrote a blog post about how to make the perfect cupcake. By including the term "how to make the perfect cupcake" throughout your post, you help Google index your site in the right search results.
To find relevant keywords, conduct keyword research. When conducting keyword research for blog posts, identify one primary keyword that you want to focus on for your blog post. Then, identify two to three related keywords with similar search intent and include those in your post as well.
As you search for these keywords, focus on long-tail keywords. They're easier to rank for, and it's easier to identify the user's search intent.
A long-tail keyword, like "how to make the perfect cupcake," tells you more about what the user hopes to find as opposed to a keyword like "cupcake." "Cupcake" is a short-tail keyword, only containing one or two words, which makes it challenging to identify the user's intent.
Once you have your long-tail keyword selected, you'll integrate it into different parts of your page. Some places you're want to incorporate your long-tail keywords include:
Title tags
Meta description
URLs
Alt image text
Body text
By identifying and integrating long-tail keywords, you'll follow best practices for blog structure for SEO.
2. Publish content consistently
Blogs need content. Content is what keeps people coming to your blog. A consistent blog keeps people coming regularly. It also encourages Google to crawl your site more often. Posting content frequently allows you to rank for different search results, which helps you drive more traffic to your blog.
People view blogs that generate content often and consistently as reliable and up to date.
SEO for blogs also benefits from consistency. If you keep up a regular schedule for your posts, you'll start generating traffic exponentially.
Try to publish posts at least once a week — once a day, preferably. One way to do this is by creating a content calendar. A content calendar allows you to stay consistent with publishing content.
When you publish, your content should always be high quality, informative, and match search intent.
3. Update old content
SEO for blogs works best when your content is fresh and up to date, which means that you need to schedule time in your writing process to check your content to make sure that it's showing accurate information.
Users will appreciate that they can always come to you for accurate information. Your blog will gain authority and trust as a result.
4. Integrate SEO-friendly elements
When updating your old content (as well as when you're creating new content), take some time to integrate SEO elements into your content.
Elements that can boost your content's SEO include:
Bulleted lists
Numbered lists
Short 2-3 sentence paragraphs
Headings to break up sections
Image alt text
Each of these content elements helps Google to crawl your site more efficiently. They also help your content rank higher in search results because including those elements can help Google understand your page better.
Not to mention, these SEO elements help improve your reader's experience by making your content scannable and easier to read.
5. Optimize for featured snippets
SEO elements like lists and headings also improve your chances of gaining featured snippets, which Google displays at the top of search results as a way of providing searchers with quick answers to their questions.

To better optimize for featured snippets within your content, create structures that answer questions directly, so you can rank in more valuable results.
6. Start linking
A big part of SEO is what is called back linking. Backlinks are when another site links to your content on one of their pages. Backlinks play a major role in rank because Google considers those links to be a vote of confidence in your content and brand.
If you don't already have a link building strategy in place for your blog in 2023, it's time to get started.
Blog structure for SEO also includes internal linking. When you link to previous relevant content, users can find additional information quickly and easily.
Internal linking also helps search engines identify the context of your post regarding the rest of your site, allowing search engines to have an easier time crawling your site. So, internal linking can help improve your SEO for blog posts.
7. Integrate responsive design
Make sure you choose a responsive design for your blog.
On average, more than half of your Internet traffic will come from mobile. If your blog isn't optimized for mobile, then you're missing out on a lot of traffic because users are 52% less likely to engage with a company due to bad mobile.
If your blog isn't mobile-friendly, users are likely to bounce.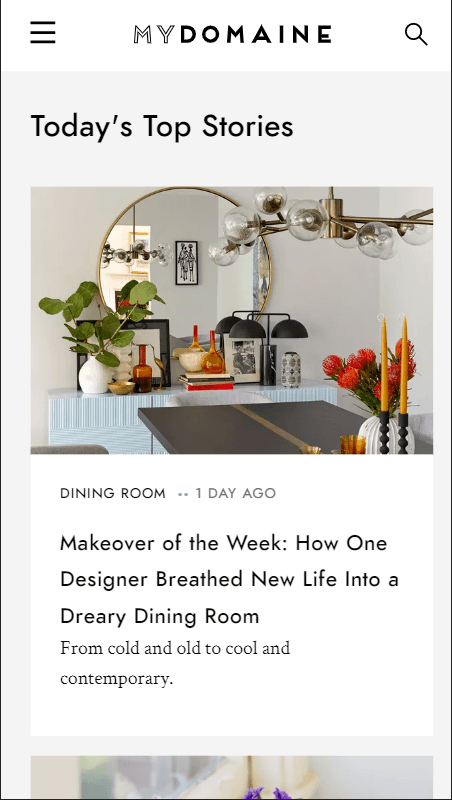 Mobile responsive web design is also an important ranking factor.
Google employs mobile-first indexing, which places preference on sites that have a mobile-friendly design for two reasons.
One is because of the increasing amount of search users on mobile. The other is because mobile-friendly websites load faster than desktop-only sites, so users get information quicker.
8. Speed up your pages
Along with a responsive design, to increase SEO for blogs, you need a fast page speed. The most straightforward page speed optimization trick that not many bloggers practice is to keep your image file sizes small.
There are several tools online, like Kraken.io, that you can use to compress your image file size. And if your images are larger than your screen or bigger than you need them to be, resizing the image to fit the dimensions you need will help quite a bit to reduce your file size.
9. Place important information above the fold
If you want to improve your blog structure for SEO, place the most important information above the fold.
The fold of your blog is what your visitors see on their screen at first page-load. Anything below the fold requires users to scroll down the page.
Top of the fold content typically includes your site's name, navigation bar, and your blog's title. You may see some websites have photos or a call-to-action (CTA) above the fold.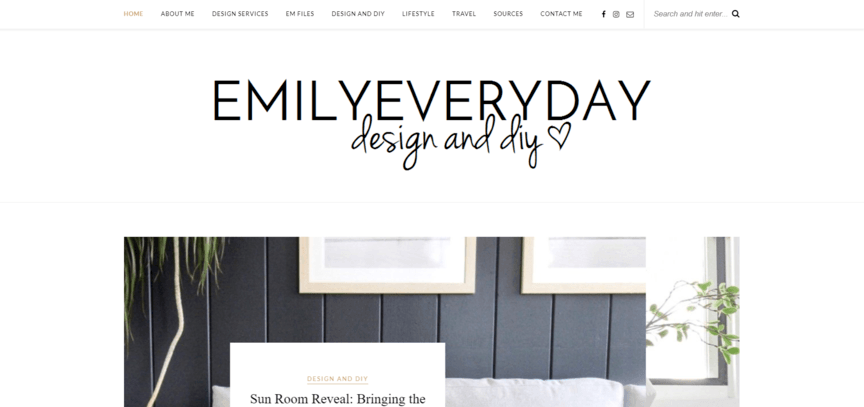 Think of content above the fold as the first impression. You want to create an eye-catching title that draws users in and makes them want to read your blog post. Additionally, you can place an eye-catching image, and an attention-grabbing lead in about your fold to draw people in and get them to keep reading.
10. Use bread crumbs
One of the biggest goals with SEO for blogs is to improve your visitor's experience on your blog, which, in large part, means improving the usability and navigation of your site.
Breadcrumbs show the user's navigation path.
They make it easy for users to backtrack on your blog without them having to press the back arrow. Breadcrumbs also show users clearly where they came from, which allows them to have a clearer idea of how your blog is structured.
Breadcrumbs also allow search engines to crawl your pages easier, so having them on your blog improves your blog SEO optimization.
Breadcrumbs look like this:
Home > Dessert > Cupcakes and Muffins > Perfect Vanilla Cupcake Recipe
Each link that a user clicks on gets added to the breadcrumb string.
Here you can see it in practice on the top of this Perfect Vanilla Cupcake Recipe blog post from a recipe blog called Natasha's Kitchen:

11. Create a navigation hub
For blogs, your visitors need to find your posts. New posts are generally easy to find since they'll appear in your follower's feeds or (in most cases) when users visit the home page of your blog.
But for older posts that get pushed down by recent posts, you need to have a system in place that helps your visitors find your content.
You can solve this by establishing pages as archive navigation hubs. Many blog hosting sites, like WordPress, allows users to search archives by the month that posts were released, so at the very least, you should have an archive widget enabled on your blog.
Other blogs create pages that sort links to posts based on a topic.
This recipe blog (Pinch of Yum) enables search on their archives. You can search recipes by category, and select multiple tags to narrow the recipes down according to the criteria you set (i.e., Desert > +cookie, +sweet things, +bars).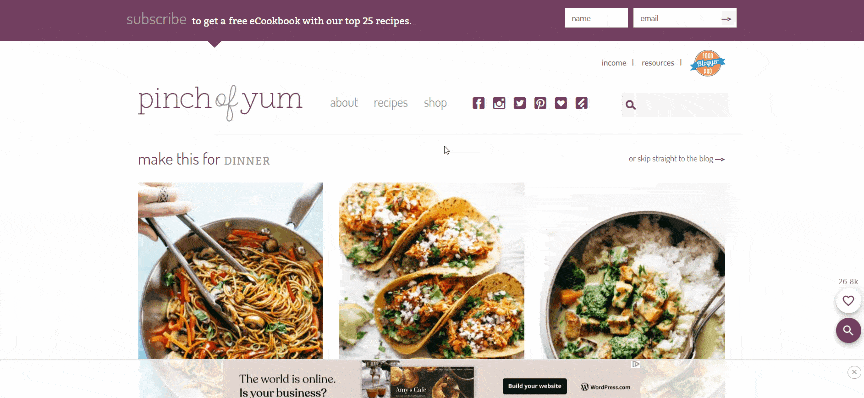 Need help improving your blog structure for SEO?
WebFX can help with that!
As a top SEO company and a full-service web design agency, we have loads of experience boosting SEO for blogs.
Our award-winning team of web designers will help your blog shoot right to the top of search engines. Check out our web design portfolio!
Ready to get started?
Contact us online or call us at 888-601-5359 to get blogging advice from an SEO expert!
How Is Your Website's SEO?
Use our free tool to get your score calculated in under 60 seconds.